16 Looks That Guarantee You'll Be Homecoming Queen
17 September 2019
Finding your perfect homecoming dress is stressful. But before you start to panic about hemlines, colourways and finding a shade that'll match your date's outfit, we're here to help. So, whether you're hunting for an on-trend, fashion-forward look that'll blow up the 'gram or you're shopping for a classic look worthy of the homecoming crown, our looks have you covered.
Just remember, the earlier you get a dress, the less stressed you'll be in the lead-up, and we all know that means more time to perfect your beauty look (winged liner included). Shop through our fave pics and queue the movie montage soundtrack of your dreams, your homecoming makeover is here.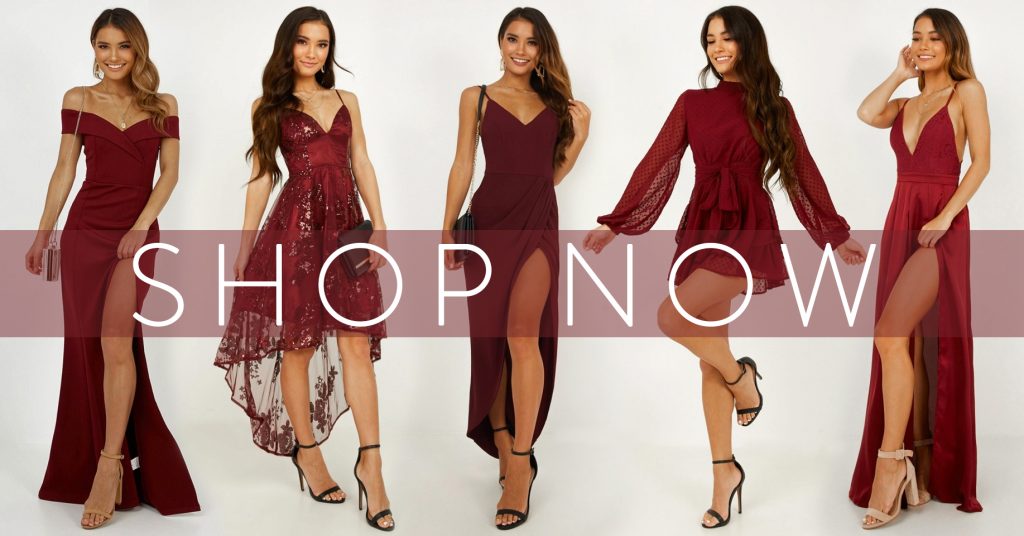 Show A Little Leg In Long Or Short Homecoming Dresses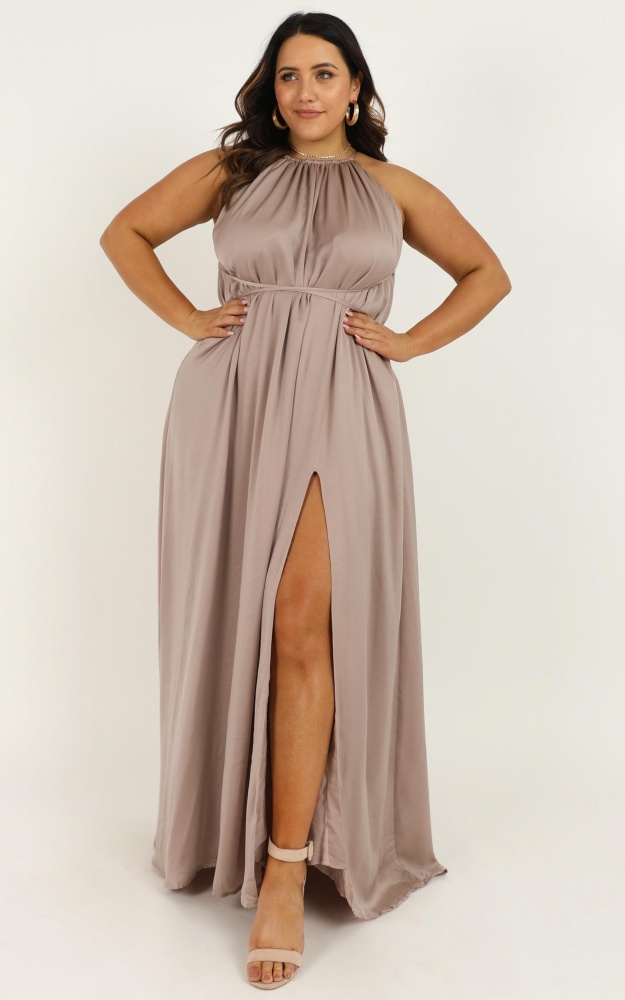 You'll look gorgeously Grecian at homecoming in a dress like this. The mocha-coloured hue is also a must for anyone looking to stand out from the crowd at homecoming. It's unlike any colour your friends will be wearing but it is still super easy to style, in fact, you probably already own the perfect pair of pumps to go with it. It doesn't matter if you're a gold or silver girl, you can pull off this look with ease.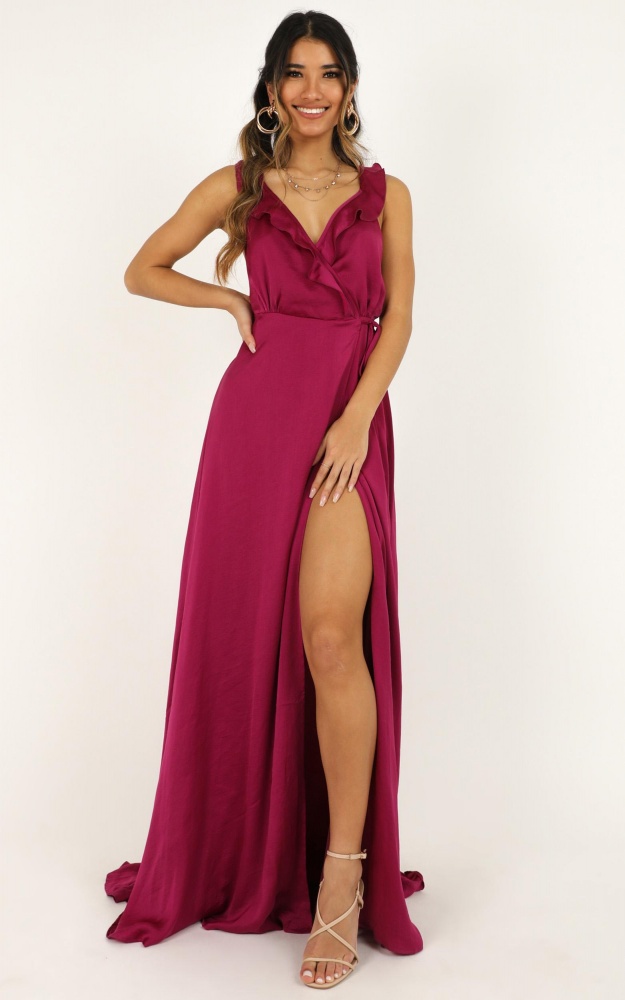 Not quite red, not quite pink, this full length and fabulous number will still let you get your pins out in all the right ways. The thigh-high split has beautiful movement on the dancefloor and will give you your Angelina Jolie moment when it comes to taking prom pics.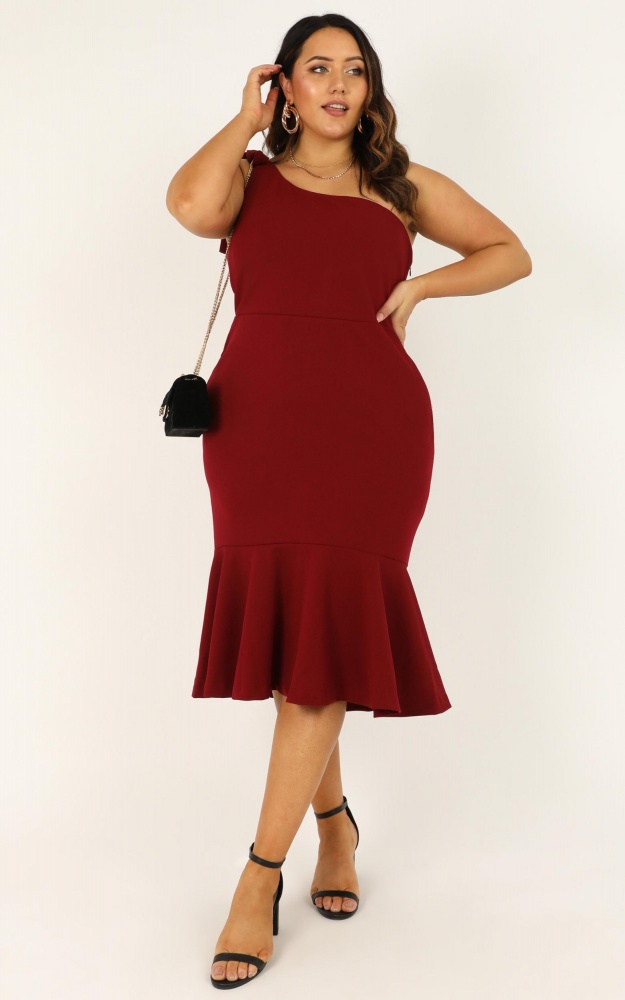 There's no rule that all homecoming dresses need to be ground-grazing. Sometimes, a shorter hemline is the way to go, especially if you're intending on dancing the night away because let's get real, high school gymnasiums get real hot, real quick. Even if you're school is a little fancy and throws your homecoming celebrations at another event, this little number won't look a fraction out of place.
Be All That Glitters In Metallic & Sequin Dresses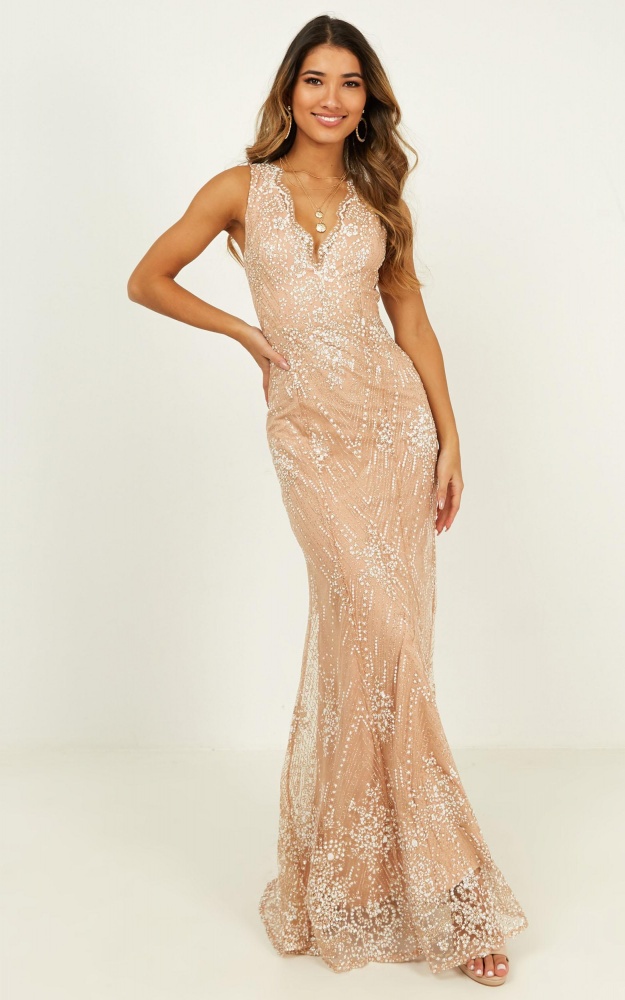 Rose gold homecoming dresses are having a major moment this season and it's no wonder why! Rose gold works beautifully with warmer skin tones and yellow undertones. Sure, at first glance, choosing accessories might be tricky but if you're feeling bold go for a head-to-toe rose gold look.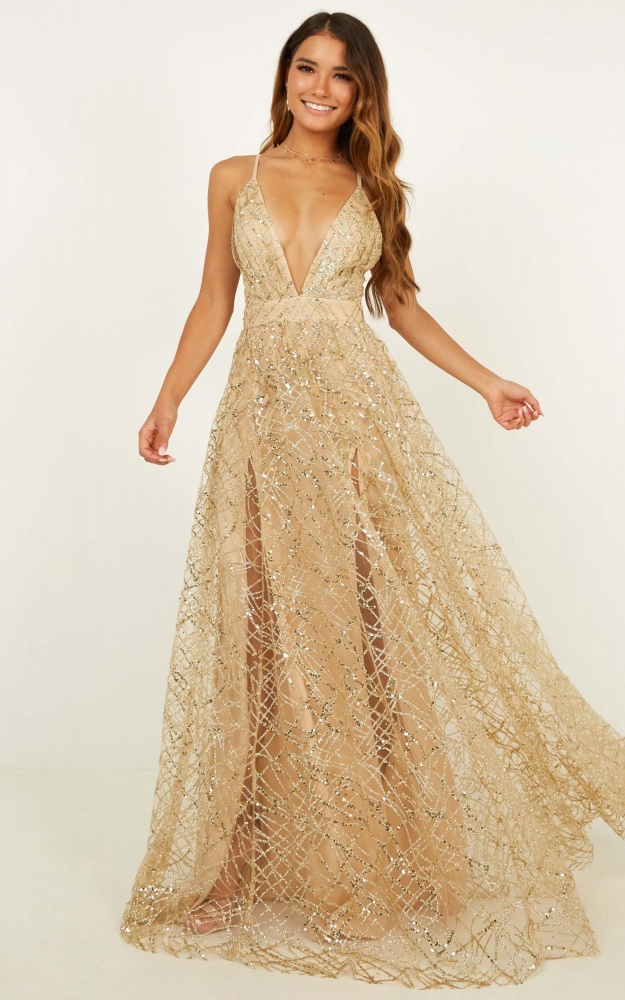 We're going to let you in on a little secret, sequins are probably our all-time-fave detail on homecoming dresses. Okay, so it's probably not that big of a secret – just look how many options we have! But, honestly, these dresses should go underrated. Whether you're going all out an extra like the dress below, or you want something a touch more subtle like the 'Eternal Sunshine Maxi Dress' people might mistake you for the homecoming crown itself.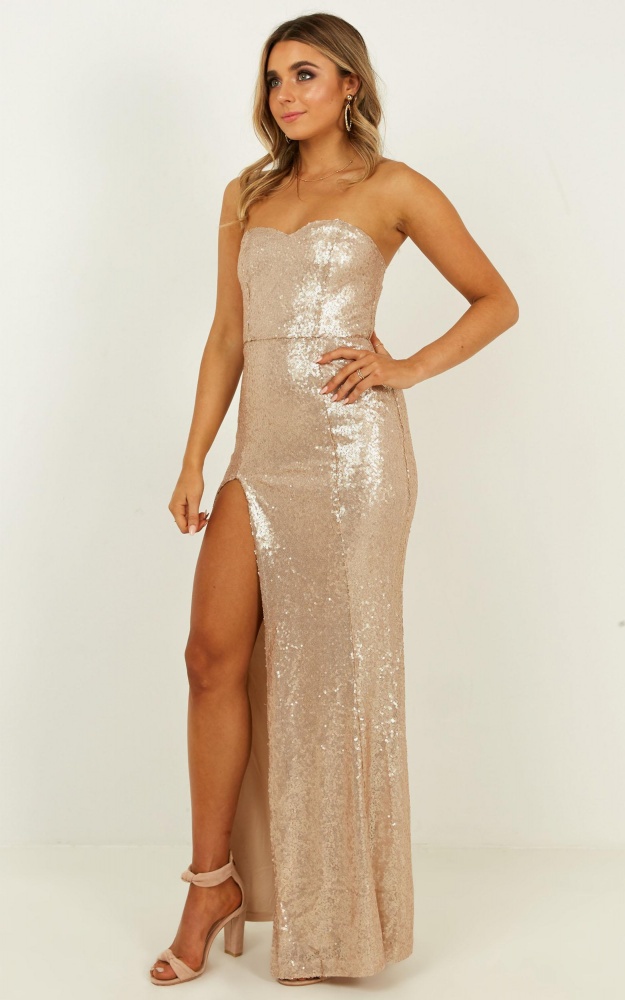 We obviously weren't joking when we called this gown the 'Shimmer, Shimmer Dress' – just look at it! It would be impossible not to shimmer, or shimmy for that matter, in this look.
Glitter doesn't necessarily mean gold. You can still wear your favourite pinky-blush shades and get away with a glimpse of glitter. The tulle skirt adds that touch of homecoming luxury you're looking for but also adds quite a sexy, sheer touch.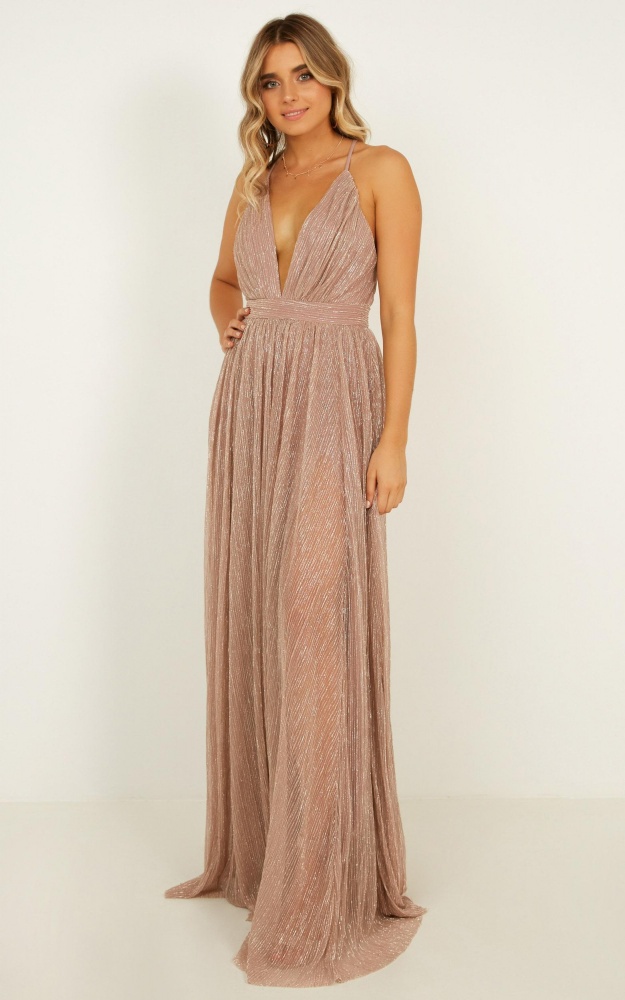 Turn heads and make the boys and girls blush in this metallic number. The shine factor is a lot more subtle in this look than others, but just imagine how this dress will look when you're sashaying under the dancefloor lights! We have a feeling iridescent will be your word of the night!
The New Classic Homecoming Dresses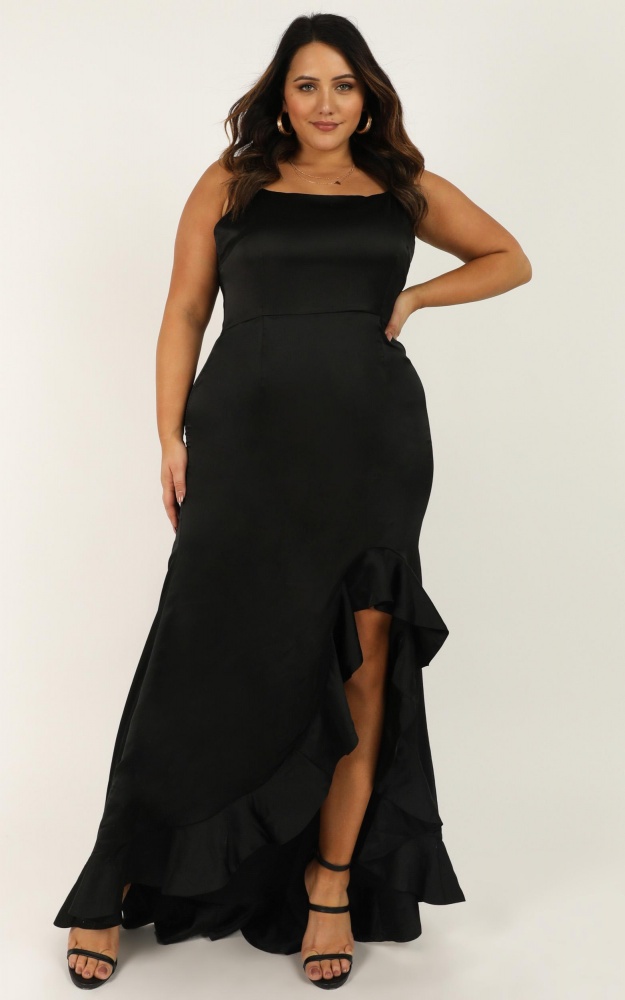 Sleek black dresses will never look out of place at homecoming. However, if you're looking to add a little extra to a classic ensemble, the ruffle detail on this dress is the perfect touch. Keep your jewellery minimal but go all-out glam with your makeup look – we suggest a bold, red lip and a perfect smokey eye.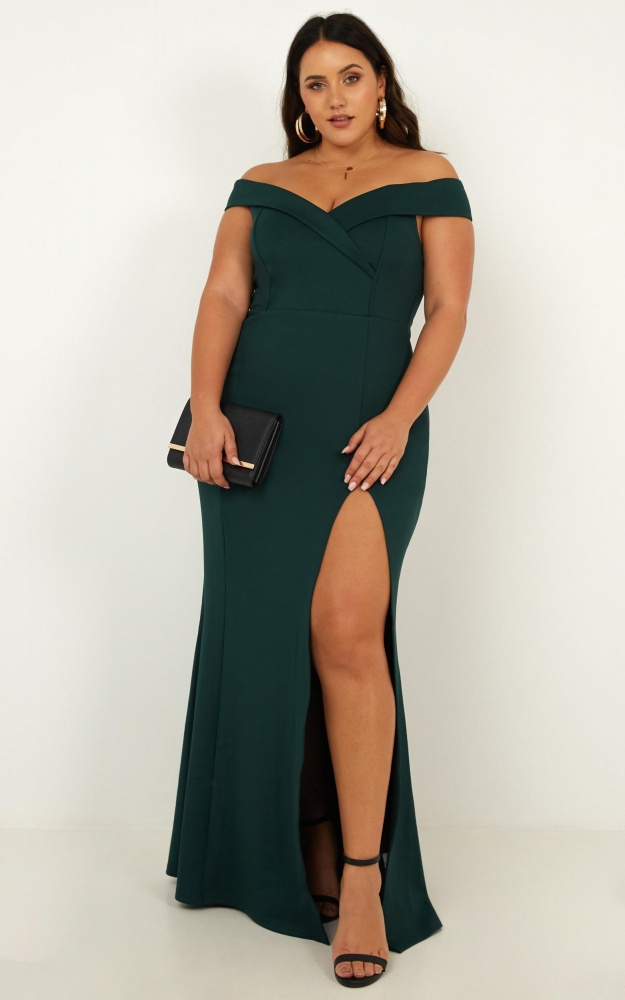 Emerald green is one of those magical colours that flatters literally everyone. No matter your skin tone or hair colour, emerald green will make you shine. What's also perfect about emerald green it simultaneously falls into the traditional colourways of homecoming – darker, more sophisticated colours, but also isn't your average black, wine or navy.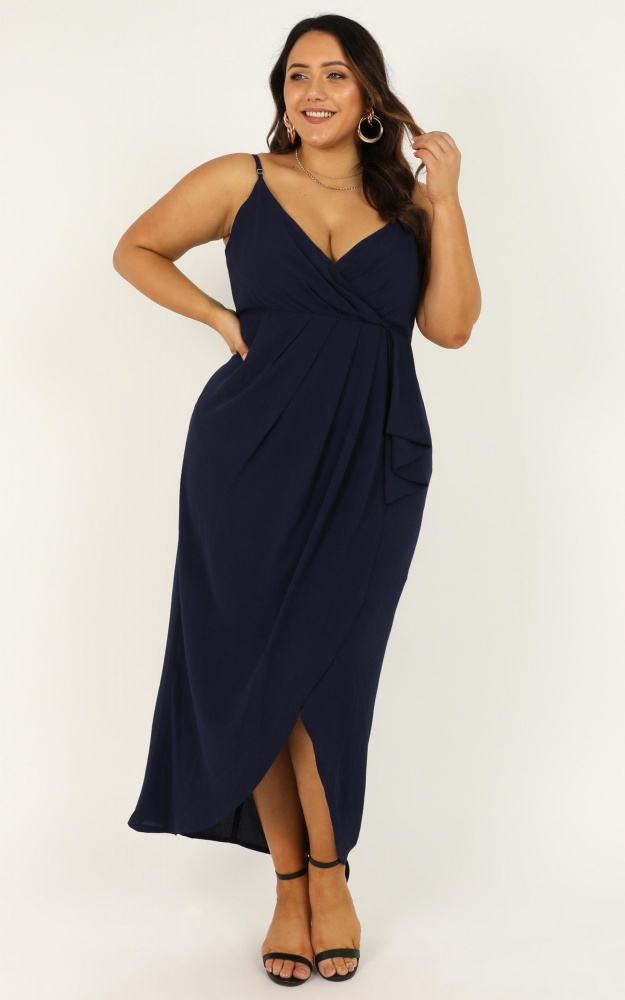 Okay, so we might have just negged navy a little bit but for a lot of people, this colour is super stunning. To make your navy dress a little more unique, a faux wrap dress like the 'Gave Me You Dress' is the perfect solution. It has the same wrap detailing on the front that accentuates your assets but poses no risk of your girls falling out mid-dance. Trust us, that last point is incredibly important.
Break The Status Quo In Homecoming Jumpsuits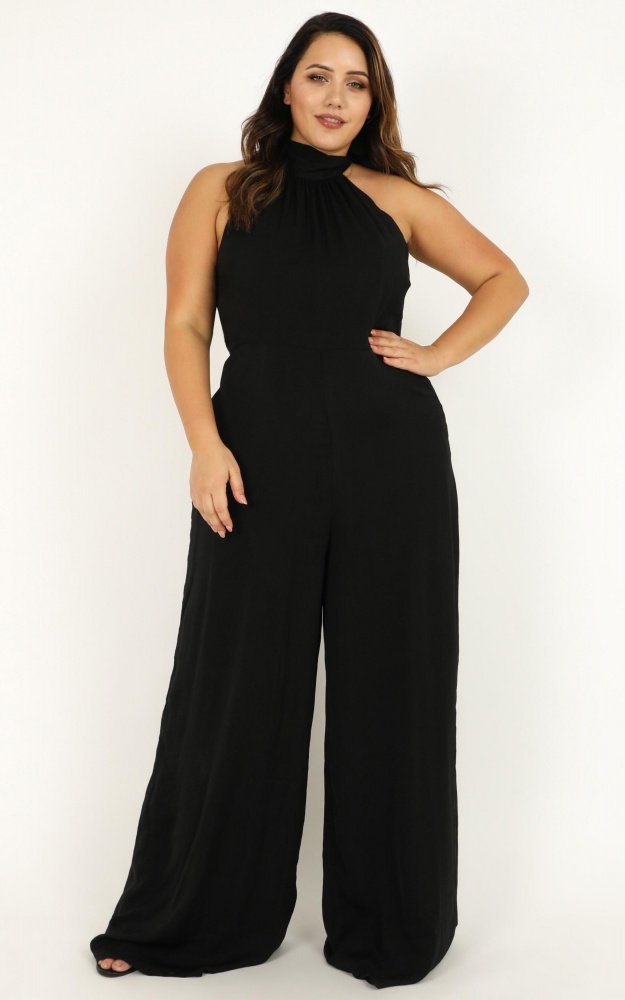 If you're a gal who likes to wear the pants (it's me, I like to wear the pants), homecoming need not be an exception. Bend the rules in a jumpsuit perfect for homecoming. Black is always a fantastic option, especially when it's got a halter neck like this one. Pair yours with statement earrings, a bold manicure and make sure your hair-do can handle a crown.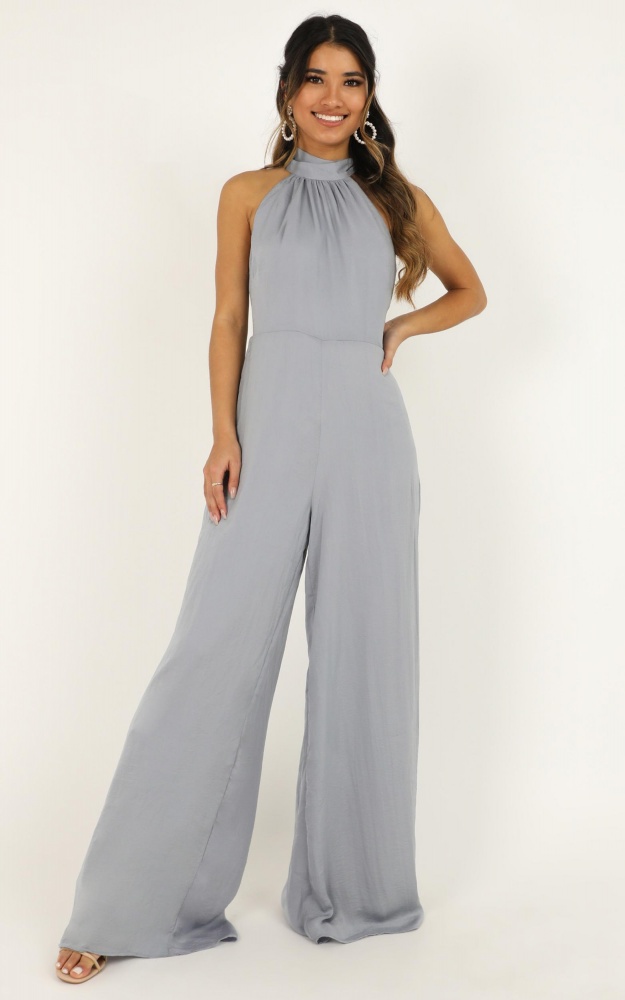 If wearing black really isn't a part of your homecoming plans, the same jumpsuit works perfectly well in this dove blue hue. Worn with nude accessories and your hair slicked back, jumpsuits almost do it better than dresses at the dance.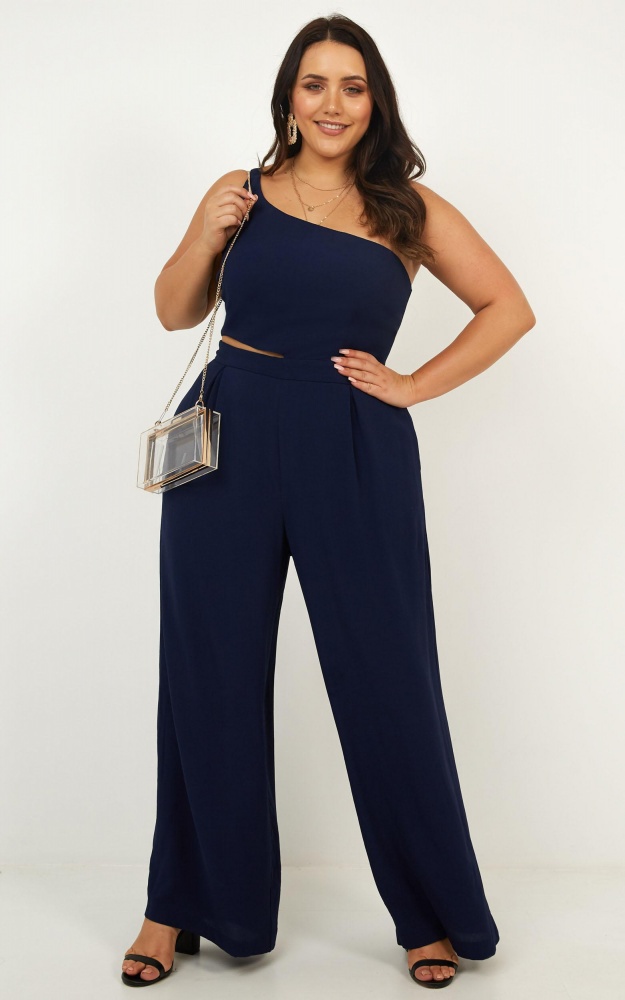 This jumpsuit adds an extra edge with its one-shouldered silhouette. With the smallest of cut-outs and a flattering wide-leg, the 'Beautiful Darkness Jumpsuit' is one homecoming look you can wear again and again. After all, you want to get bang for your buck right?
Make Summer Last Longer In Pastel Dresses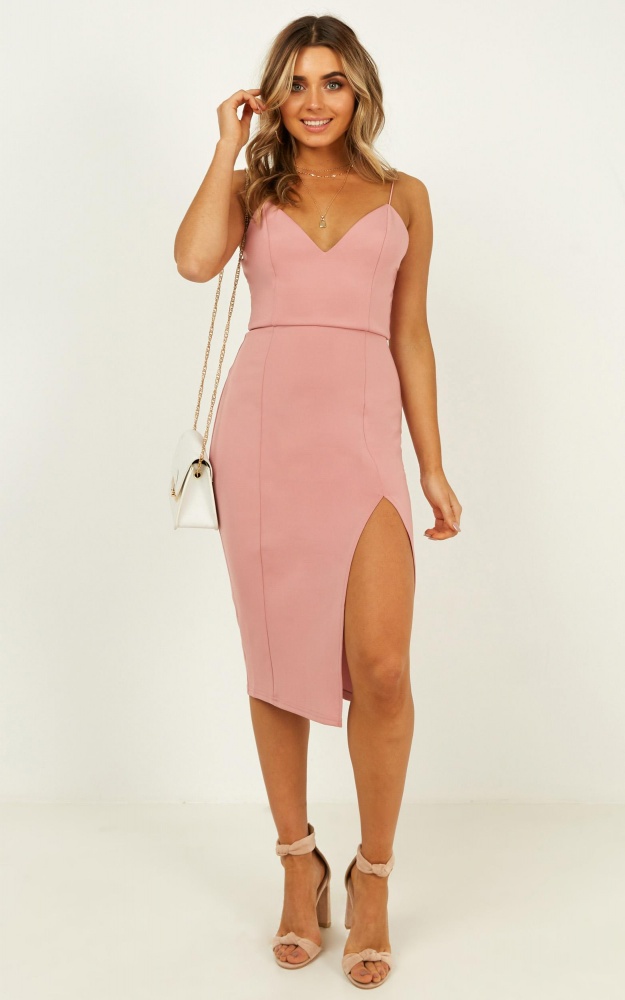 This dress kind of looks like Regina George's Spring Fling dress in Mean Girls. And you know what? She might have been in a back brace in that scene, but in the words of Cady Heron, she still looked like a rock star. This rose coloured number would perfectly pair with nude heels and gold accessories for a chic, tonal look.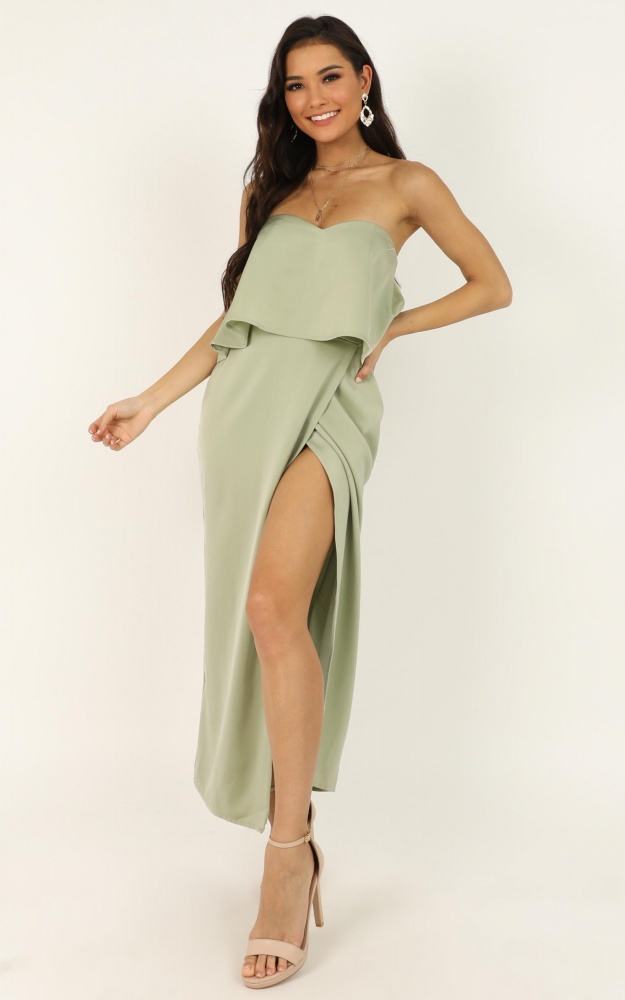 Make 'em green with envy in an on-trend sage look. Sage is a great option for your homecoming dress, especially if you're returning from the summer break a little more glowy than when you left.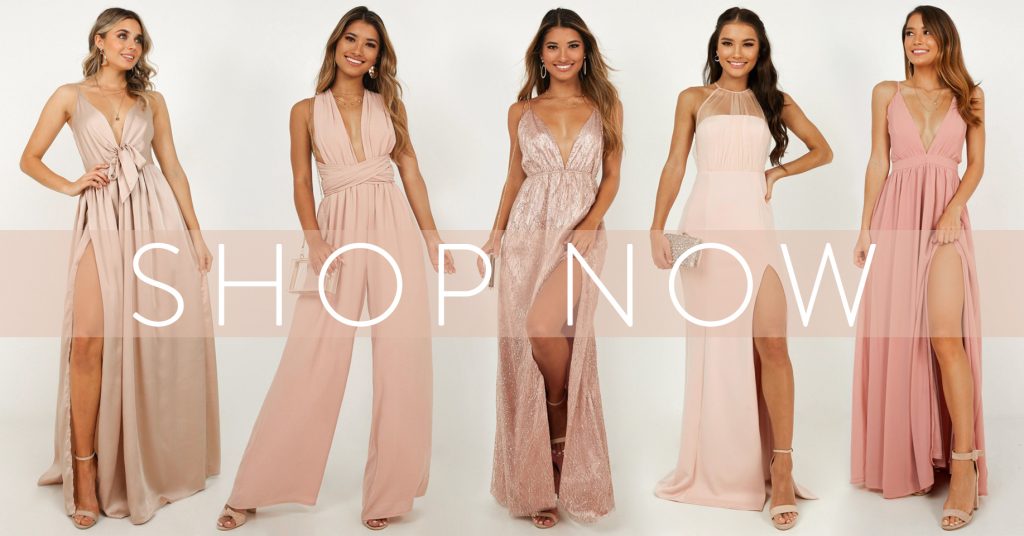 Words by Emma Roffey