Wedding FAQS: Who Needs A Plus-One & Who Doesn't?
14 January 2020
Forget the flowers. Nevermind the dress. Put your vows to the side. By the far the most fickle question you'll come up against when you're planning a wedding is this: who actually needs a plus-one? Actually scratch that. The question should be 'does anyone actually need a plus one'? If that question made you so uncomfortable you're on the verge of being queasy, welcome to being a bride. Not wanting to get labelled a 'Bridezilla' but also not wanting to pay for a literal stranger to attend your wedding is the fine line most brides treads. TBF some grooms deal with it too but, you know, the patriarchy exists, ladies. You've never heard of a Groomzilla, have you? Yeah didn't think so, but that's a different blog. Right now we're talking about wedding plus-one etiquette and the stress that comes with it. So, who actually gets one? Here are one bride's thoughts.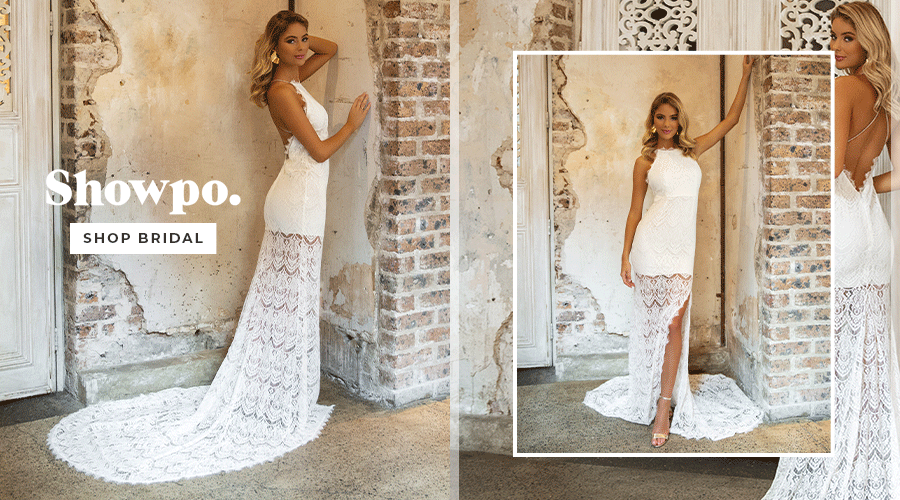 Should your wedding party get plus ones?
If there's anyone who should be at the top of your plus one list, it's your bride tribe. They've already invested a considerable amount of time (and money!) into your wedding a plus one is a small way to say thank you. That being said, unless they're in a serious relationship they'll probably decline anyway.
What does tradition say?
Tradition dictates no ring, no bring. However, as is the case with most wedding traditions, we're living in the 21st century and this idea is relatively redundant. Not everyone gets married, not everyone lives with their partner. That shouldn't (and doesn't) determine the weight of their relationship.
If you've never met your coworker's husband or wife, there shouldn't be the assumption that you'll invite them. They'll know other people at the wedding, and if they don't, they can always make new friends. However, expect there to be a few ruffled feathers. But, the thing is, a wedding is about the couple getting married, and the people who mean the most to them. If you don't know one of your friend's partners, they are not people who would have been invited on their own, so take that as a major indicator.
Whatever you do in this instance you need to be consistent. You can't let one friend bring her partner if you aren't going to do that for all your friends. That'll only cause headaches when they mention it after the wedding. In other words, insult everyone equally. That way you've set the boundaries and there is less grey area for people to get their knickers in a twist about.
But what if I'm having a destination wedding?
Almost all rules of plus one etiquette go out the window with destination weddings. A lot of the time you've had to whittle down your guest list to the bare bones already. So why would you extend an invitation to someone you don't know in place of someone you do?
Chances are if you're having a destination wedding, you'll be at whichever beautiful locale you've chosen for at least five days. You don't want to spend those five days getting to know someone new. If your friend was hoping to use your wedding as the launch point for a couples vacay, there's no reason their partner can't fly over and meet them once the wedding is done.
But what if I just don't want to?
Then there's your answer. Sure your friends might be miffed, but it's your wedding and you don't need to justify your decision. If you think there's someone who would bail on your wedding altogether if they couldn't bring a plus one, maybe you need to reconsider their invite too. You're not being petty. Your wedding is about you and your spouse-to-be and if you don't want to spend hundreds of dollars on someone you hardly know, you don't have to. Your friend will survive a night without their significant other.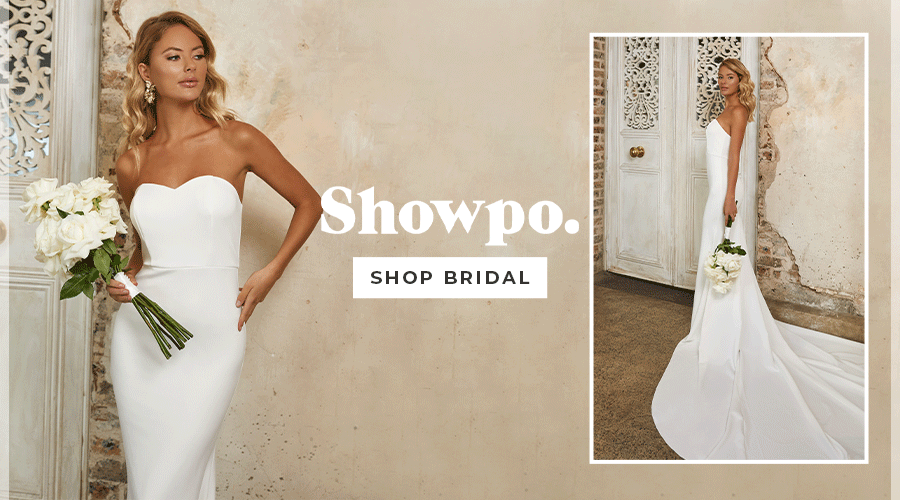 What have other brides said?
I get it. You want some real-world examples of brides who've done the hard ask and lived to tell the tale. We quizzed a couple of the Showpo HQ brides and this is what they said.
"I basically ruled out anyone who I hadn't met (I know that sounds obvious but it's not always the case with plus ones!) Ours was a very intimate destination wedding and we really wanted our 'friend family' only. It's a whole week you'll be spending with everyone vs just one night like a normal wedding, so I really didn't want to have to get to know anyone new. The time is too precious." – Nathalie, Campaign Manager
"People can suck a dick. That's my pearl of wisdom. You don't want to meet someone at your wedding and if you barely know someone, you shouldn't be made to feel obliged." – Kelly, Content Kween
"I decided based on how often I see their partner or how close I am to that person. Overall any relatives or close friends would get a plus one." – Tanya, Graphic Designer
Hoping all my friends read this and take a hint, Emma Roffey