Who Should You Take Wedding Dress Shopping?
29 May 2019
If you've ever watched an episode of Say Yes to the Dress then you'll know that your wedding dress shopping entourage is everything. Bring the wrong people and you'll end up in tears, but bring the right people and you may also end up in tears—of the happy variety. From your mum to your best friend and your fiancée, we weigh up the pros and cons and rate them all. 
OR you can just buy your dream dress online and not worry about anyone else's opinion! 😉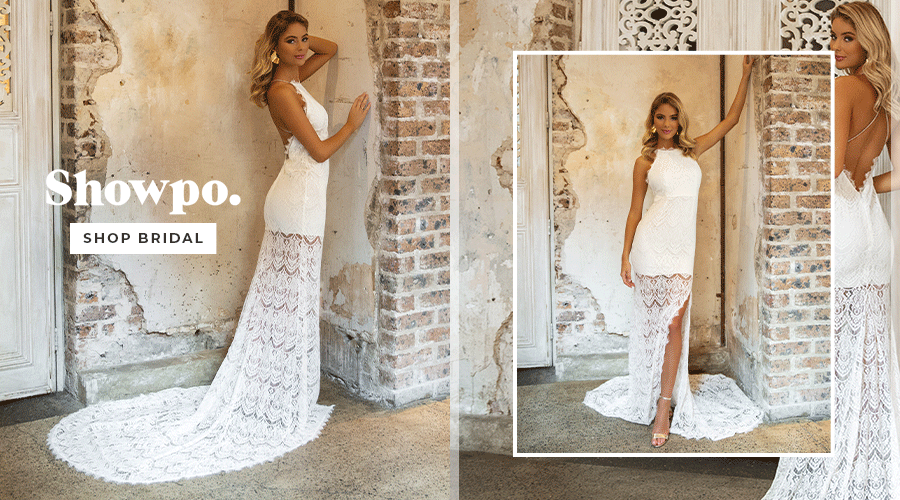 WEDDING DRESS SHOPPING
Who to take…
Who: Your mum
Watching your mum's face light up when she sees you wearing a wedding dress for the first time is without a doubt one of the highlights of the entire experience. However, if you and your mum aren't on the same page with what style of dress you should get it can sometimes leave you more stressed than you were to begin with. One thing most mums are great at is offering up totally biased moral support, and if your mum falls into this camp prepare for lots of over the top gushing with how beautiful you look, which admit it, is kinda nice.
Rating: 4/5
Who: Your dad
Most dads will have no idea what of the difference between mermaid or ballgown, ivory or cream, sequinned or beaded but one thing they are good at is calling it like it is. It doesn't matter if a dress has crazy expensive finishes or is embellished with recycled beer bottles, they'll look at a dress in exactly the same light. So if you want a totally unfiltered opinion bringing your old man along might be a wise idea. Because if there's one thing dads can do, it's telling you in no uncertain terms whether they think something is good or bad.
Rating: 3.5/5
Who: Your mother-in-law
There are some mothers-in-law who want to get involved with everything including wedding dress selection. And whilst you want to keep your future in-laws on side, determining whether to bring her along depends on your relationship. If you're on a 'we go shopping together and exchange funny Whatsapp messages' then having her there on the day might be a special bonding experience for you both. But if you're on an 'only see when necessary' basis then you might end up feeling more stressed by her presence than anything else.
Rating: 3/5
Who: Your best friend
Your girl. The rock in your life. Your everything. Bringing your best friend along with you when you go wedding dress shopping is a rite of passage that every bride should go through. Not only will she just know when a dress is right or wrong without you having to say it, she'll be the first to jump in when you need her, whether it's keeping your mum in check with her 'helpful' suggestions of styles to try to offering multiple reasons why a dress is awesome when you need reassurance you really have found The One.
Rating: 5/5
Who: Your friends
Bringing a few close girlfriends along with you is like having your very own cheer squad because you can always rely on your gal pals for unwavering support. If you and your girls are solid then they'll be one of the best people who can accompany you on your shopping trip. If however, you've got a frenemy or two in your circle, then you might be better off keeping them away—the last thing you want is anyone to rain on your tulle-filled parade.
Rating: 4/5
Who: Your siblings
Having a sibling in your wedding dress selection entourage is great due to the fact they're likely to be very forthcoming with their opinion, but they're also close enough to you to give the emotional reaction you'll want when you finally say yes to the dress. As a bonus, they're able to diffuse any situations that may arise when your mum, dad or both parents are involved because they also speak the same parental language.
Rating: 4.5/5
Who: Your fiancée
Traditionally your fiancée doesn't come wedding dress shopping as they're supposed to be blown away by how amazing you look on the day but some brides do choose to bring their other half along. The thing with other halves is either you'll get a brutally honest answer which can sometimes really put a dampener on proceedings or they'll sugar coat everything so even if you do look like a meringue on steroids in a dress, they'll still tell you that you look beautiful. Additionally, they're also the co-keeper of the wedding budget so there's a chance they'll try and steer you away from anything remotely over budget even if it is the dress of your dreams… If they really want to get involved, do bring them but you're probably better off just surprising them on the big day.
Rating: 2/5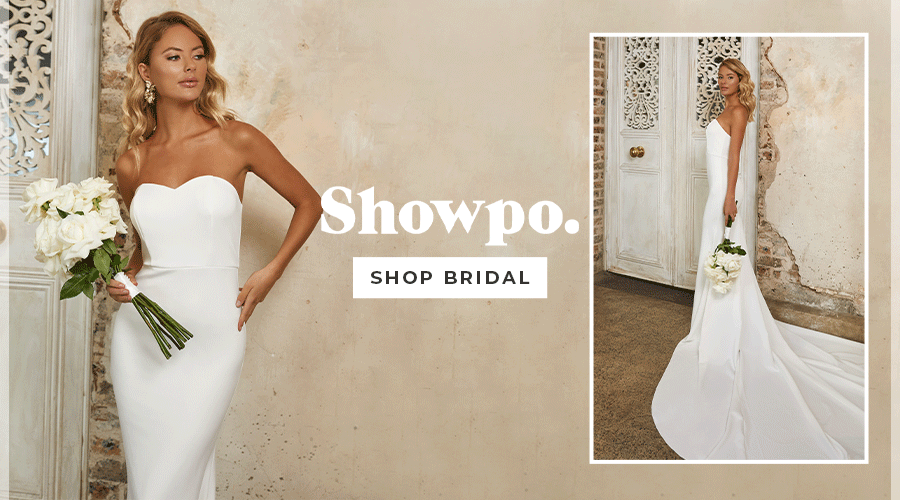 READ: 15 Wedding Movies Every Bride Must Watch
WATCH: Showpo Bridal Try On Haul
Tania Gomez.