Jane & Waldie: The Love Story Behind Showpo
28 May 2019
Being in external business meetings with Jane can be hilarious when she drops 'oh I'm actually engaged to the CFO' into the conversation. Generally, because she will then follow it up with 'WE DIDN'T MEET AT WORK WE MET 10 YEARS AGO' and the other person in the meeting is like 'ok I didn't ask for either of those pieces of info but ok'. They met over 10 years ago and Jane started Showpo over 8 years ago; but it actually wasn't until this time last year that James Waldie (we call him Waldie) officially joined the Showpo team as CFO, even though he'd been helping BTS the whole time.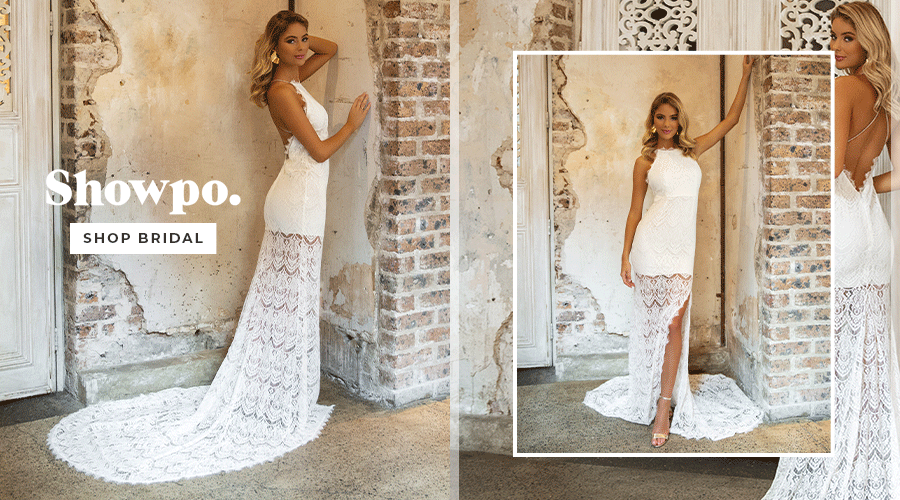 I remember when Jane told me that they'd hired him and wondered how it might change the workplace dynamic, but it honestly hasn't. They compliment each other so well and are 2 of the hardest-working, intelligent people I've met, which I guess is probs a requirement of having an $85 million dollar business! Launching bridal in the same year that Waldie proposed has created a really beautiful synergy of excitement, more so than your average campaign would bring. Both Jane and Waldie are funny AF and TBH I thought they'd roll their eys at this little Q&A and respond with sarcasm. But they've both surprised me and I'm sure you too, will feel a little warmer in your heart after reading this…
How did you meet?
Jane:
We met on exchange in a small town in the south of Sweden. 
What did you first think of each other?
Jane:
I thought he was cute, seemed young, a bit of an oddball. He didn't show too much interest, so I focused my attention on surer bets.
Waldie: 
She was loud, and the life of the party. I was not sure whether I actually liked that.

 
So how did you eventually get together?
 Jane:
It was Valborg, the biggest festival of the year in Sweden. The day started at 8am with breakfast champagne, and we flowed from one party to another. I'm still oblivious to the fact that he's been with me all day as the group splintered off and regroup with others etc. By 2am, we were at a regular student bar, and he's all of a sudden holding me really close. And I'm like "whao, what's going on". Then, he leans in, and in one swift move, the bouncer grabs him by the neck and kicks him out of the bar for sneaking in a can of beer. He sneaks back in. And this whole thing repeats. I shrugged it off and kept dancing with my friends. 

Two days later, at another student bar, we hooked up. And the rest is history.
When did you realise that each other was the person for you? 
Jane: 
We spent the next month almost living together in Sweden and it was honestly one of the best times of my life. Over the next 3 months, we travelled around Europe together. I think I was already pretty hooked. When he was there through my business failure, and Showpo's almost failures, I knew he was definitely the one. 
Waldie: 
Pretty shortly after we hooked up and I realised how sweet Jane actually is behind the "fun girl" vaneer. 
What's your favourite thing about each other?
Jane:
He is just seriously the most amazing person I've ever met. The smartest, the funniest and the sweetest. But actually, the most amazing thing is that he not only tolerates my shit, he actually adores me for who I am.
Waldie:
I like how fun she is. How beautiful she is.
Does working together suck? What are the good parts and bad?
Jane: 
I love it! It's actually made us stronger. It's great to have this nerd doing your homework for you! Bad is when he's stressed about work and I feel bad for him and feel helpless. 
Waldie:
I really like spending as much time with Jane as possible, so that's a good thing. I don't think there's anything really bad about working together. Yet…  Nah I love working with Jane!
 What's your advice for a successful long-term relationship?
Jane: 
Lower your standards. Jk! Remember that you're on the same team and try to put yourself in the other person's shoes when you're in disagreement. 
Waldie: 
Compromise.  
Waldie, how did you propose?
Waldie:
Just your typical romantic gondola ride… in Queensland. 
Jane, were you surprised?
Jane: 
I was surprised that he was being SO nice all day and genuinely thought he upped his date night game. After the proposal sunk in, I was like "oh does that mean this isn't how regular date nights will be?" 
Check out Jane's insta post about the engagement here. 
What's your wedding going to look like?
Jane: 
A huge party!
Waldie:
A party. A celebration. 
And Jane, your dress?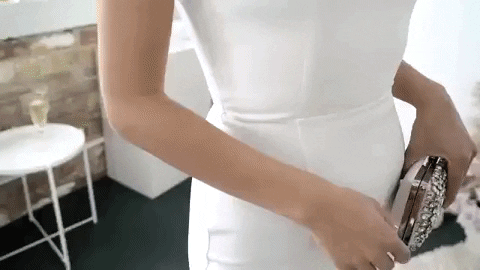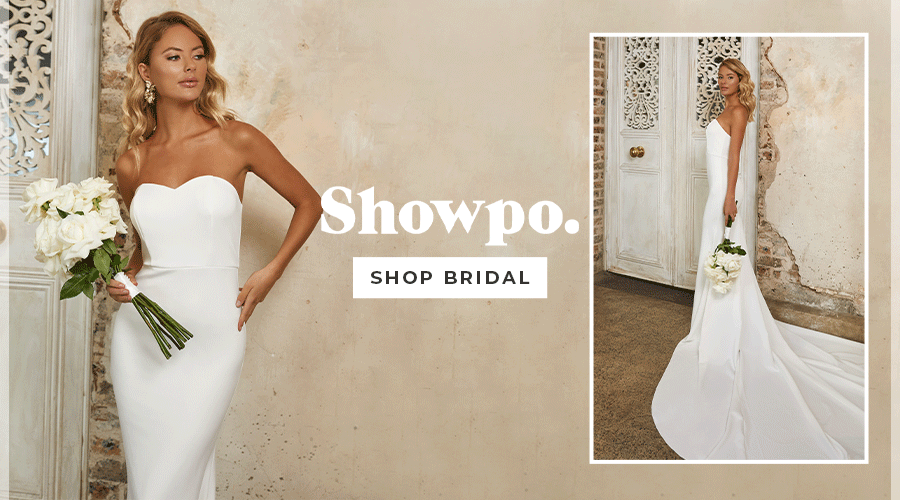 Sign up for our wedding shop here.