Our Showpo Eyeshadow Palette Is Here
05 February 2019
SHE'S HERRRRRREEEEE! After months of hard work, the Showpo team have welcomed our new eyeshadow palette into the family. Featuring 21 bomb-ass shades, the palette will set you back $39.95 AU, which means that each shade comes in at under $2 – a bloody STEAL if you ask me. You can buy her right here and don't forget we also sell exclusive makeup brushes and lashes if you really wanna treat yo'self. 😎
NUMERO UNO
Soft eggshell shade| Matte | Perfect base 💕
CREASE ME
Neutral-toned crease colour| Matte finish 💕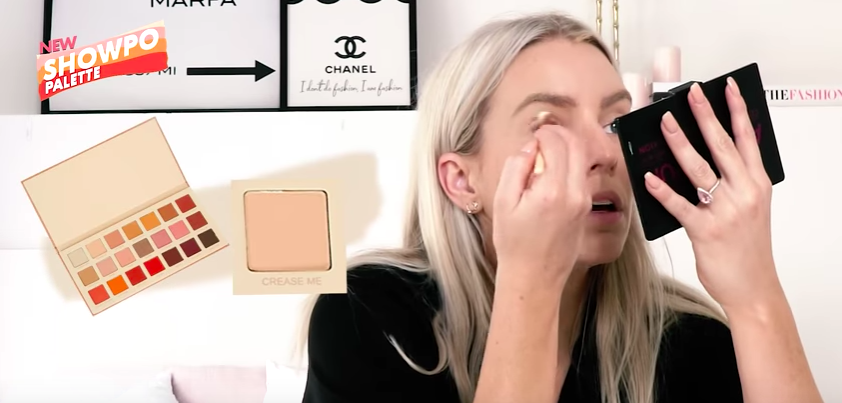 DNT @ ME
Beige nude |Warm undertones | Matte finish 💕
SEND NUDES
Deep nude | Transition builder | Matte finish 💕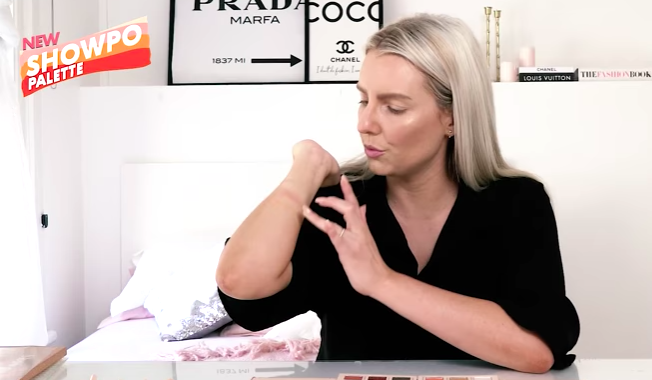 CAKE FACE
Matte | Light mustard  💕
CAWFEE
Matte | Neutral-toned brown shade 💕
SO SO SHADY
Matte | Deep warm-toned brown  💕
PROSECCO
Light shimmer | Gold champagney hue   💕
Our fab beauty buyer, Chelsea (who was actually responsible for this marvellous addition to the Showpo fam), finished her eyeshadow with PROSECCO used in the inner corner and as a brow-bone highlight.
SATIN
Soft shimmer | Nude with pink undertones | Use as a soft wash over your lid   💕
ROSE
Rose wash shimmer 💕
SHOOK
Shifting shimmer | Cool-toned 💕
GLITTERATI
Neutral-toned | Light pink | Frosty foil | Best applied with damp  definer brush or finger 💕
Our Studio Manager, Tizzy, used GLITTERATI in the centre of this look to make her eyes POP! Isn't her creation gorgeous!
#GIRLBOSS
Soft pink with silver undertones | Frosty foil | Best applied with damp  definer brush or finger | Named after the very essence of Showpo 💕
OH HELL NO
Metallic foil | Deep bronze | Apply with finger for maximum impact 💕

PEACH SCHNAPPS
Pigmented AF matte| Strong transition shade or pack onto lid | Orangy peach tone 💕
YAS KWEEN
Pigmented AF matte| Warm-toned | Tangerine 💕
Tarlia, our talented Graphic Designer, used YAS KWEEN as her transition shade, a bold and fierce choice we're loving.
BITCH PLS
Matte | Deep watermelon hue 💕
YEH BOI
Matte | Rasberry 💕
SEXII
Matte | Chocolate brown | Perfect for smoking out any look 💕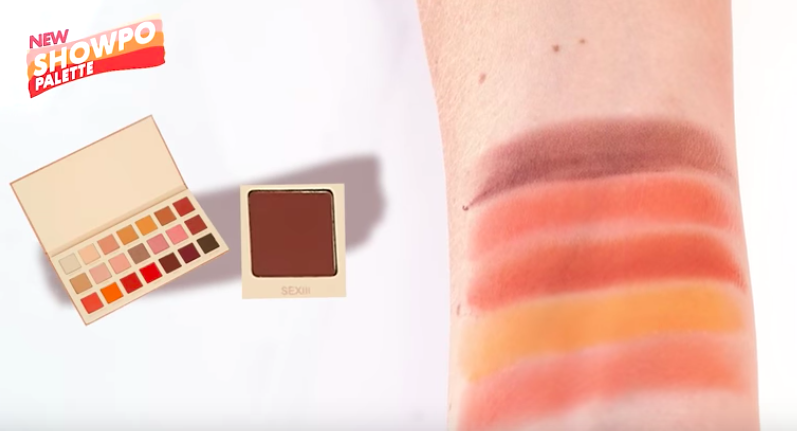 DM SLIDER
Matte | Deep cranberry hue 💕
Taylor created a dang sunset on her lids, lightly deepening up her look with DM SLIDER on a fluffy definer brush along the upper and lower lash line.
SNATCHED
Matte | Deep chocolate | Warm brown undertones 💕
Want more beauty? 
Wanna know which brush you're supposed to use for what? Watch our 'brushes for dummies' video 😋
We answer your most asked beauty questions 🙂
Check out these awesome beauty hacks!