Hi, my name is Tamara and I love everything French. I'm not sure what sparked my fascination but it all started early in high school. Maybe it's the sultry sound of the language, how aesthetically pleasing French architecture is, their minimalist and vintage take on interior design, how much they love la fromage et le vin, how wonderfully uncensored their films are or how beautifully simple French women go about their day. It's all very appealing. French women are on a higher pedestal and unless we are blessed to be born a true French woman, we can only try to reach that level of imperfect perfection. While I'm aware that I am definitely not French (no matter how hard I try to learn the language), I have compiled a list of tried and tested tips on how to channel your inner French woman in your everyday life.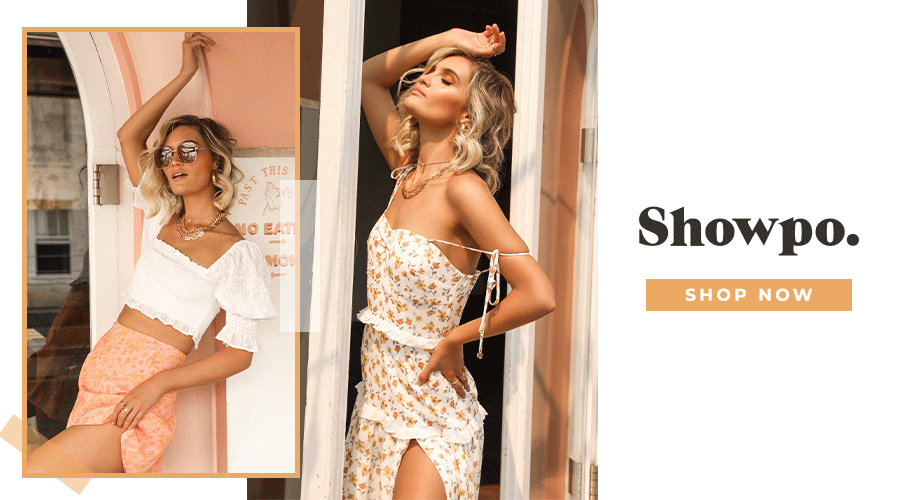 French style is trendless 
For the French, to have a good sense of style means that you don't have to follow any trends. A French woman wears what she feels comfortable in and what makes her feel beautiful. She doesn't worry if it's currently not a must-have trend or not 'in fashion'. A French woman declares it's in fashion once she puts it on and walks out the door. It's about bringing it back to basics and creating new looks with the same key pieces and accessorising accordingly. Ask a French woman what her favourite items of clothes are in her wardrobe and she will always answer with jeans, a nice top and a classic, beige coat.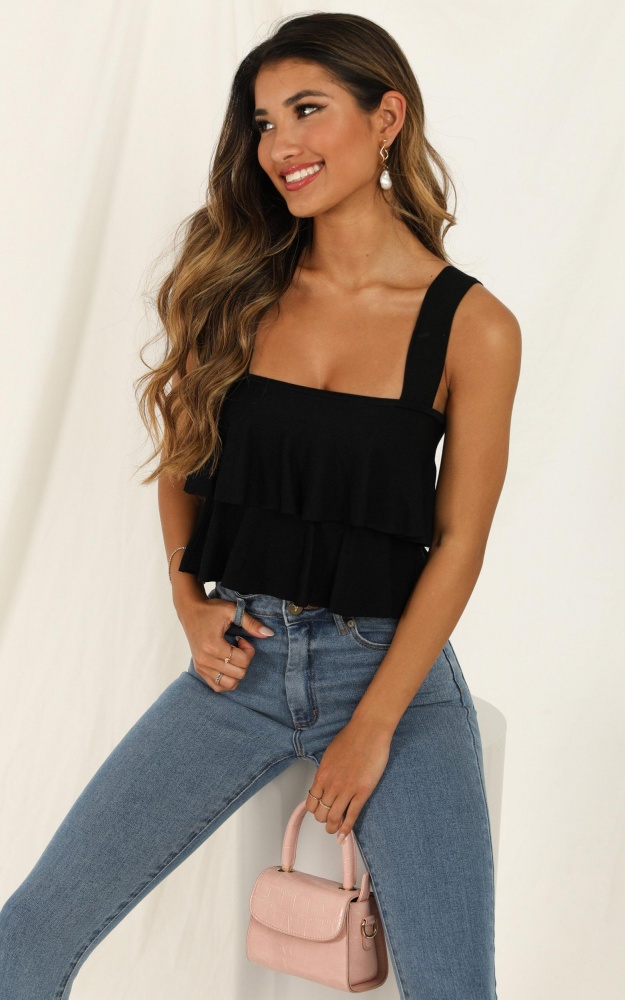 All Your Love Knit Top In Black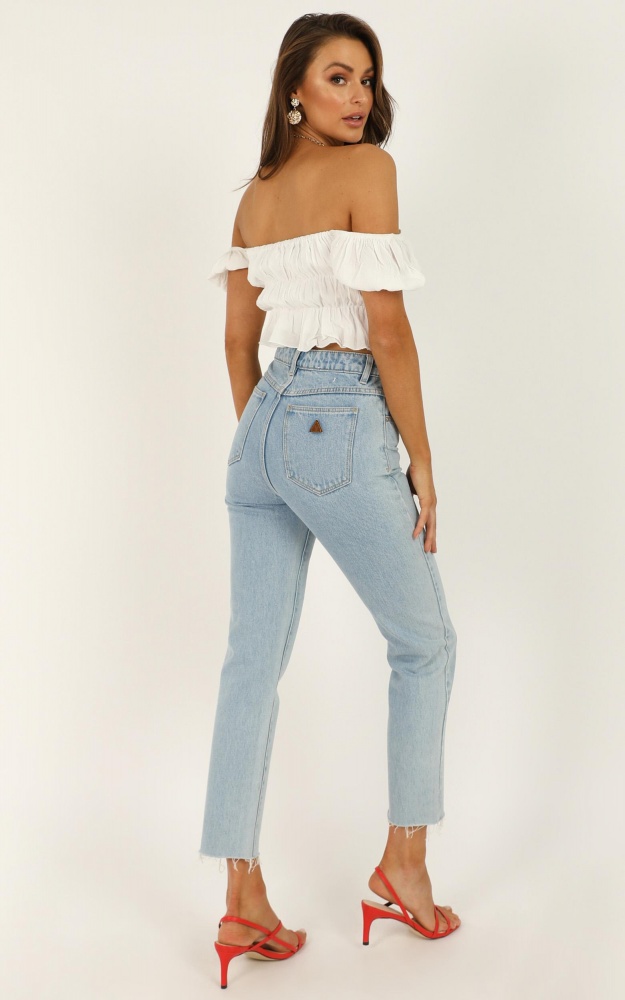 Abrand – A '94 High Slim Jeans In Walk Away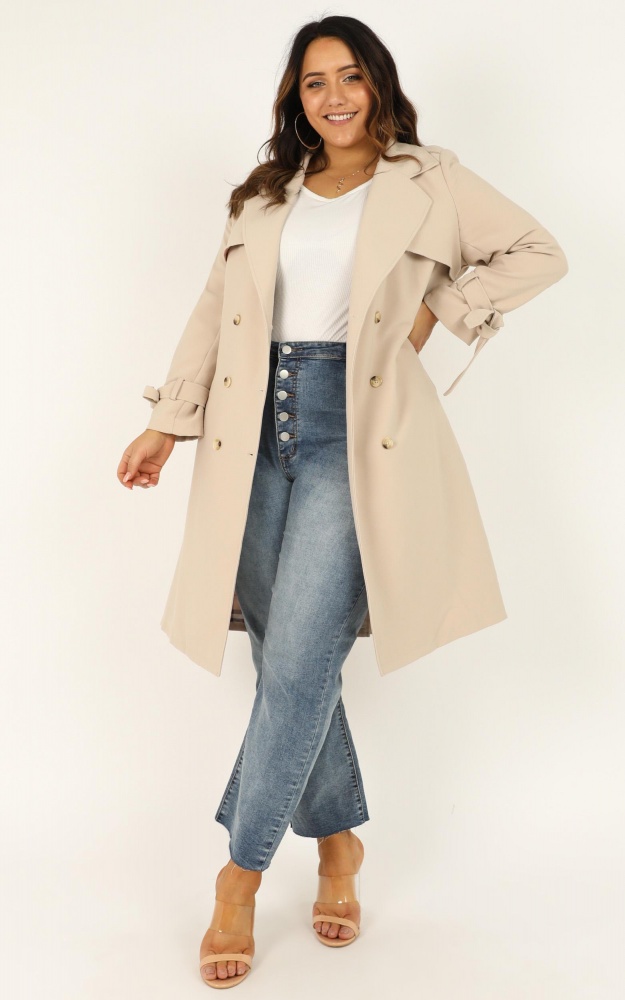 Coolest Girl Coat In Beige 
Perfect the no make-up look 
French beauty is all about highlighting what you love about yourself. It's not about hiding or changing things about yourself. They are the masters of the 5 minute make-up routine and you will most likely only find 5 things in their make-up bag which consists of foundation, concealer, blush, mascara and lipstick. French women manage to present themselves as sophisticated and high maintenance but in reality they are as low maintenance as you can get. Getting ready for date night would consist of throwing on a slip dress and heels, touching up with tinted moisturiser and red lipstick and letting their hair lose from their bun all while heading out the door.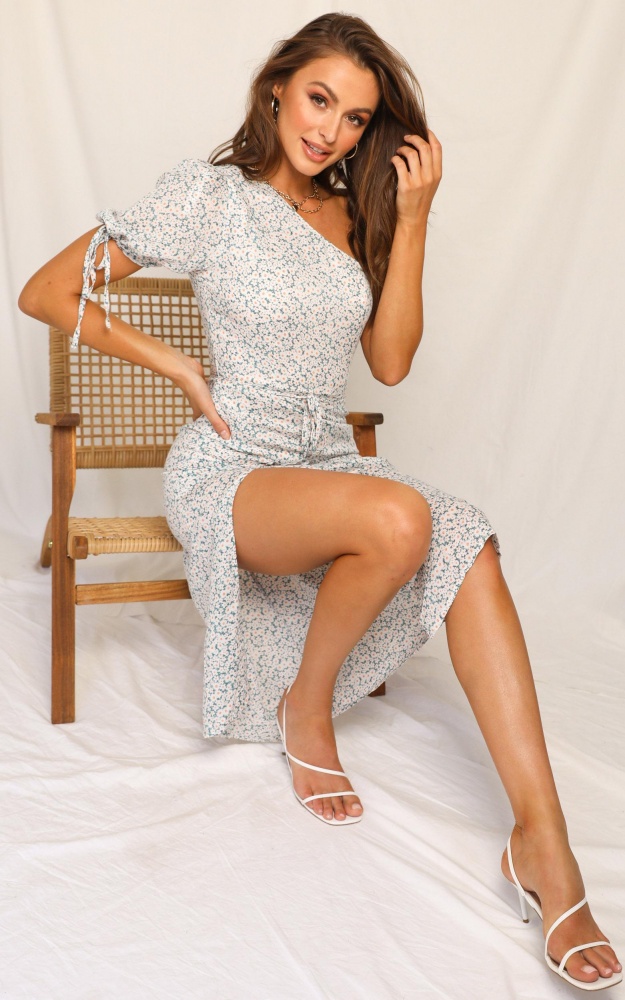 Love In Mist Dress In Blue Floral 
Embrace your imperfections 
Leave your so called imperfections and stop trying to cover up or change them. They are part of you and make you who you are. Don't be so hard on yourself either. Admit it when you've done something wrong, forgive yourself and move on. From the outside, French women might look perfect but be well aware that they're not and they know that. They don't care to be perfect. For a hilarious read on French bad habits, the kind that you know aren't so good for you but you just can't help it, grab a copy of Caroline de Maigret's book How To Be Parisian Wherever You Are.
Skincare is a non-negotiable investment 
French women look radiant even when they just got out of bed. No, they would never sleep with their make-up on. The secret is in skincare. Look after your skin when you are young and your skin will thank you for it later. It's imperative to have a morning and nighttime skincare routine and trailing and testing products until you find what works best for you. It's a worthwhile investment.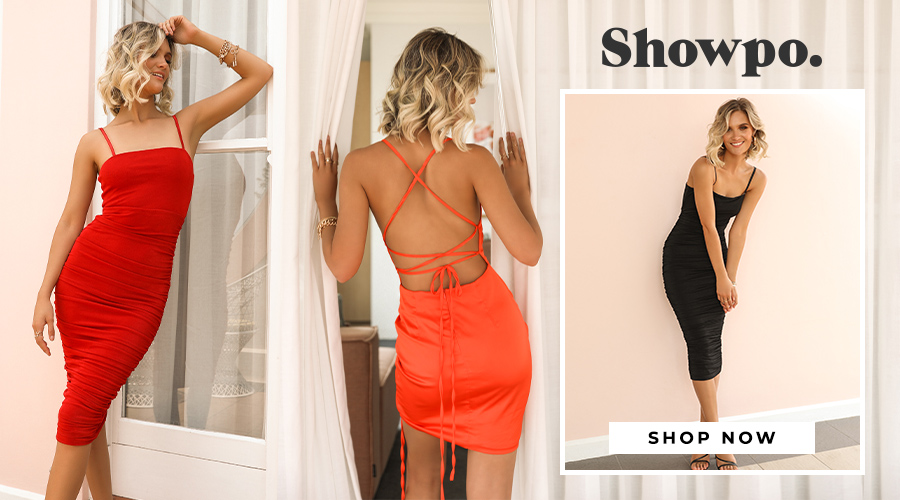 Host a dinner party 
A French woman knows how to host a successful dinner party. A dinner party is a regular occurrence and is considered an art form in France. Now, don't be intimidated. It's easier than you think. Pick a night during the week, invite a few friends over, no more than 8 people and ask each of them to bring a dish. Make sure you have an even distribution of sweet and savory dishes. It's equally as important to have enough wine flowing throughout the night because we all know that's when things start to get interesting. What happens at the dinner party, stays at the dinner party. Make sure to look the part of the hostess and pick something you can easily move in, like a floral dress.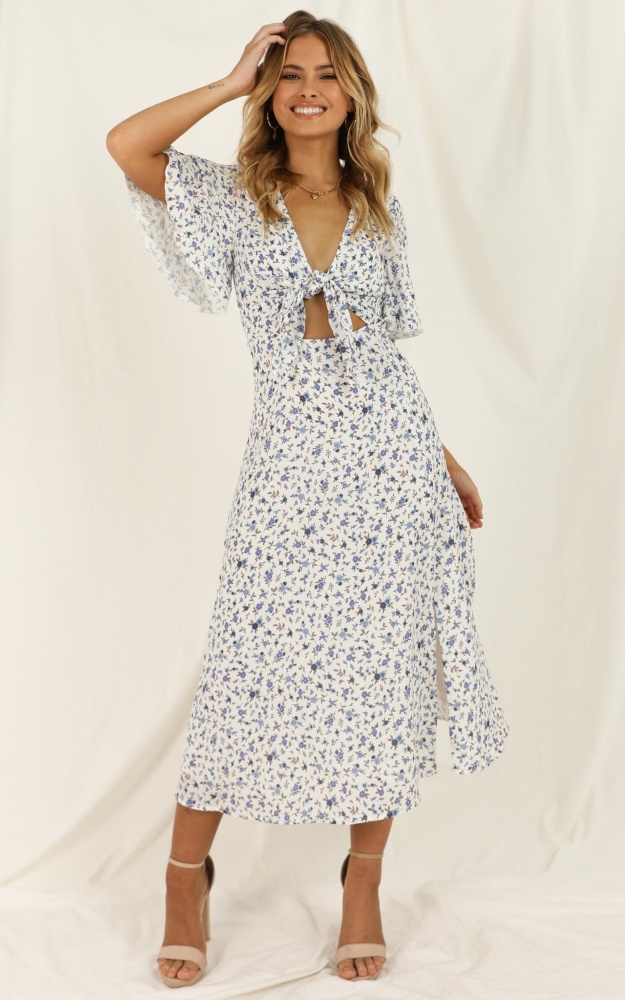 Wild And Free Dress In White Floral 
Know your Cabernet Sauvignon from your Shiraz
Speaking of wine, understand your basics such as the reason why certain wines have different names and what makes wines taste sweet, bitter, dry or smooth. Go on a couple of wine tastings and see if you can pick out certain scents and flavours. An interest in wine is great knowledge to have for those dinner parties. How accomplished will you feel when you can start pairing wine with different kinds of food? Don't know where to begin? Check out this basic wine guide to get you started.
Make lunch your biggest meal of the day 
The consensus is that French women never get fat. There's an entire book about this phenomenon. How is this possible when they live in the land of cheese, wine, macarons and croissants? It's all about proportions. Breakfast consists of a pastry and coffee. Dinner could be a simple coq au vin which is chicken braised with wine, garlic and mushrooms and served with potatoes, pasta or rice. Get the recipe here. Lunch is the biggest meal of the day and should be enjoyed at leisure with a glass of wine of course. Got a lunch date coming up? A printed midi dress is sure to impress. Pair it with a classic blazer.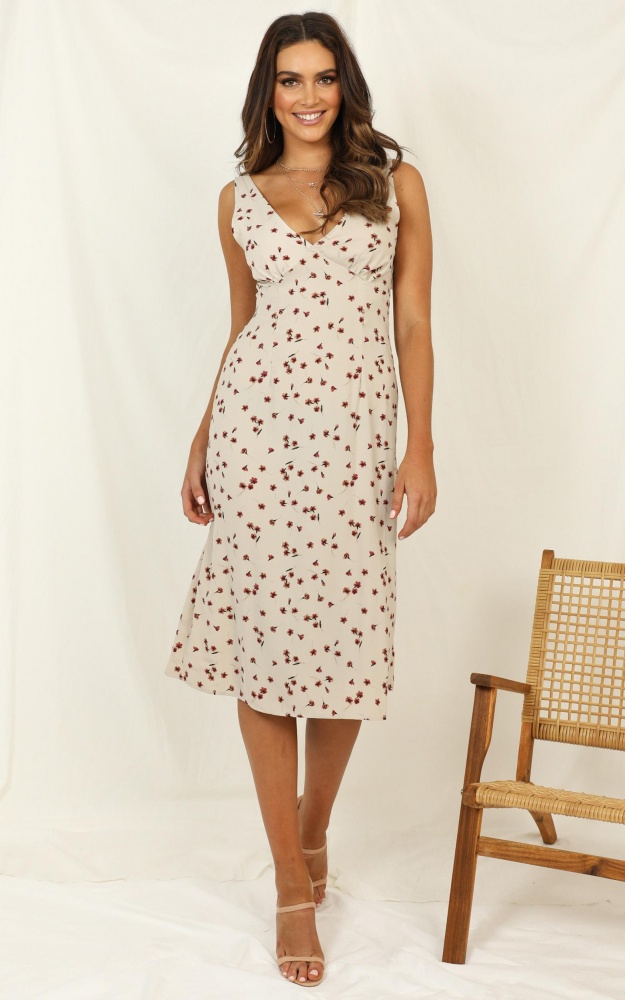 On A Pedestal Dress In Cream Print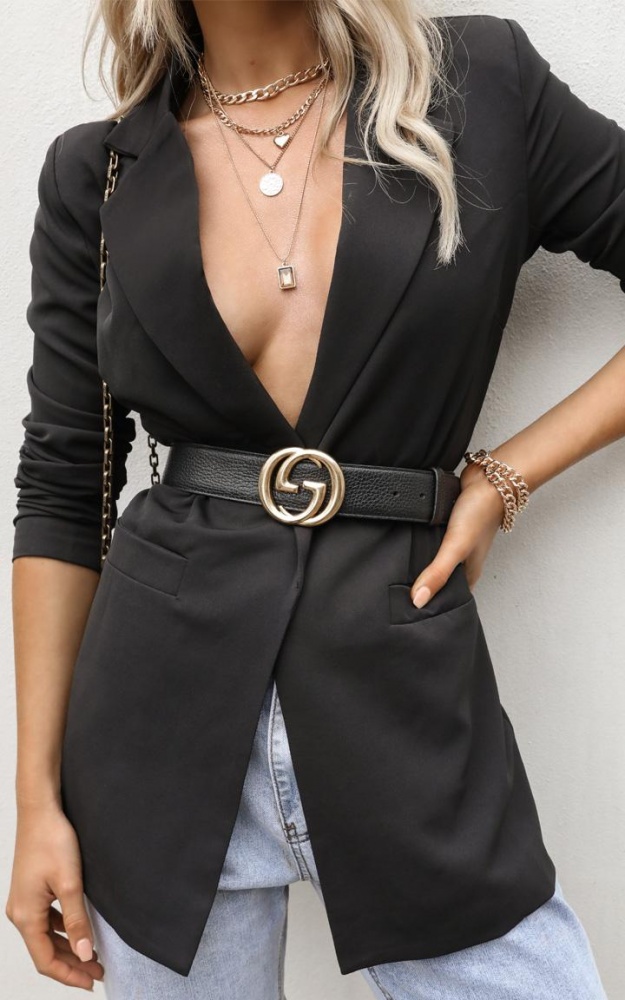 Inquisitive Lady Blazer In Black 
Become a pro at vintage shopping  
French women are incredibly talented at vintage shopping. This is where they find those hidden gems that set them apart. Vintage shopping should never be rushed and requires attention to detail and a creative flare. If you're lucky enough to be heading to Paris for a holiday? Check out the area Le Marais and Canal Saint Martin for some amazing one of a kind finds.
Make a trip to the Farmer's Market a weekend ritual
It's important to pay attention to quality and that's with everything, from clothes, art, food and men. A trip to the Farmer's Market is something a French woman looks forward to on the weekend. It's a chance to get outside, shop for that dinner party, flirt with the handsome man at the vegetable stall and support local business. Who knew a trip to the markets could be so full of potential. Check out our beautiful, new summer dresses which will make for the perfect choice for your weekend adventures.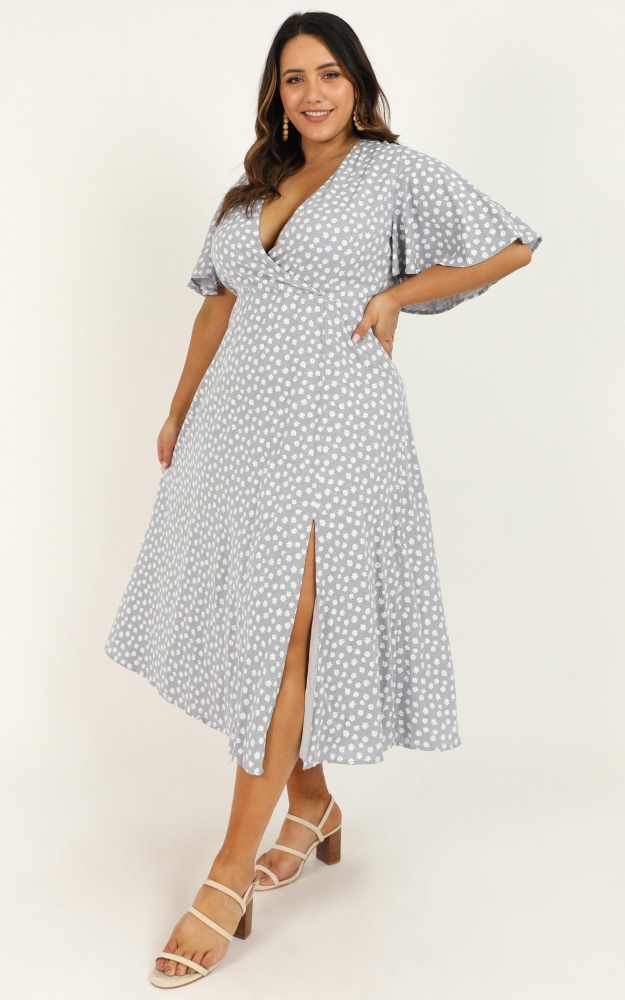 Long Time Coming Dress In Pale Blue Floral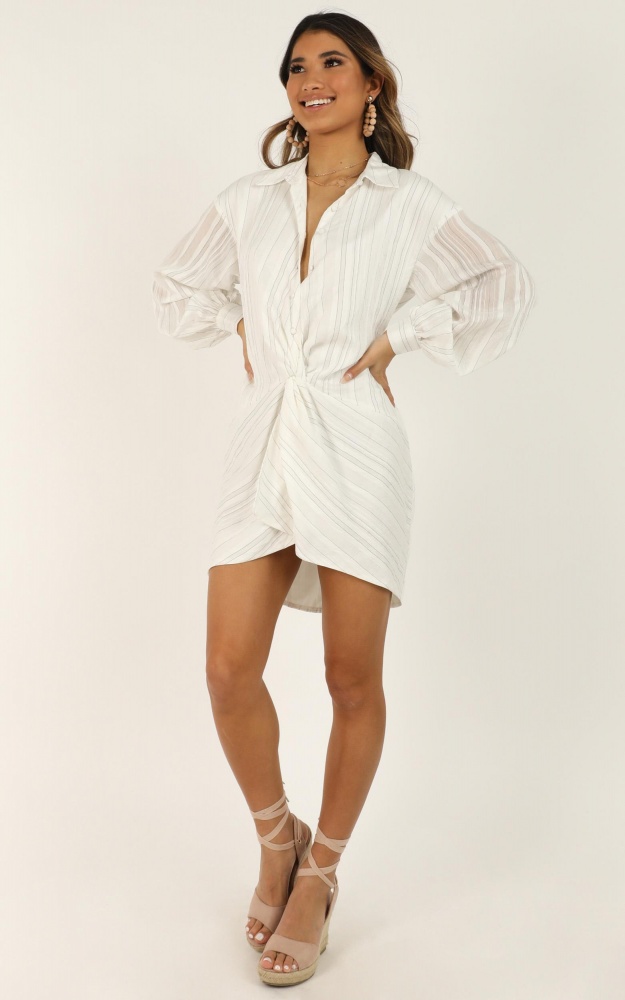 Within The Team Dress In White 
Stay informed and read the news 
Breakfast consists of coffee with a side of the latest news. All you need is 10-15 minutes a day to stay up to date with what's happening around the world or at least a summary of important topics. Skim the local paper, have a scroll through your favourite, credible news source or listen to a news podcast. Even if you leave feeling more confused than before you started, it'll start to make more sense the more you keep up with it. Check out our weekly Bite Size Bulletin to help you stay more informed. If you need to look more professional, say for an exciting job interview, keep it simple with a crisp, white shirt and high waisted pants.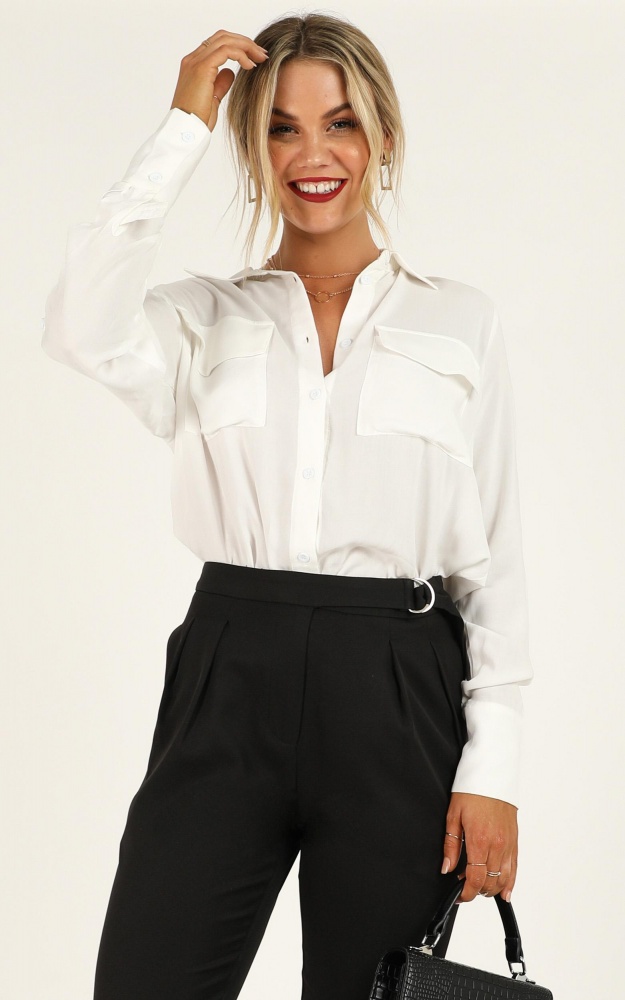 Strong Pursuit Top In White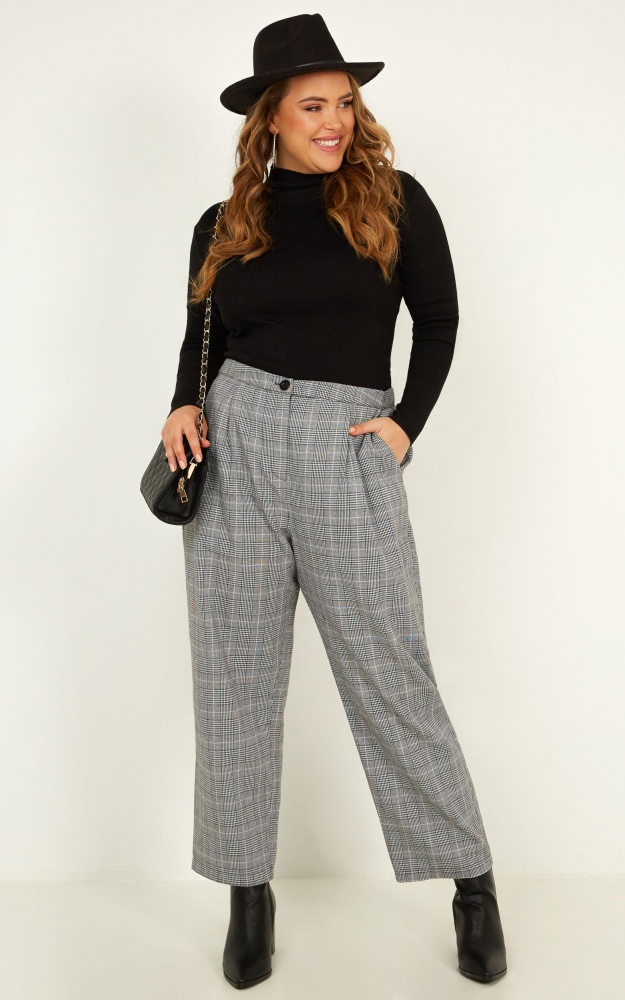 Alpine Pants In Black Check 
Do what feels good and right for you 
French women don't give a f***! They don't care if they don't have the latest must-have beauty product or fashion item. It's all about finding what feel good and right for you as an individual. Accidentally slept in with only 10 minutes to get ready? There's nothing that a little mascara and lipstick can't fix. They try to not overthink things, they go with the flow and take risks. If they make a mistake, they are quick to admit it and move on. Worry less and you'll have a much happier life. Live for each day because you might die tomorrow. A bit morbid but that's the laissez faire French attitude for you.
Always put on lipstick before you walk out the door 
Take your outfit to the next level and apply red lipstick. It's the number one French beauty tip that will make you look radiant even if you're not feeling it on the inside. Not for long though because it will definitely boost your confidence. We all know that the French are a big fan of neutral tones but red lipstick will make everything about your outfit pop and turn heads.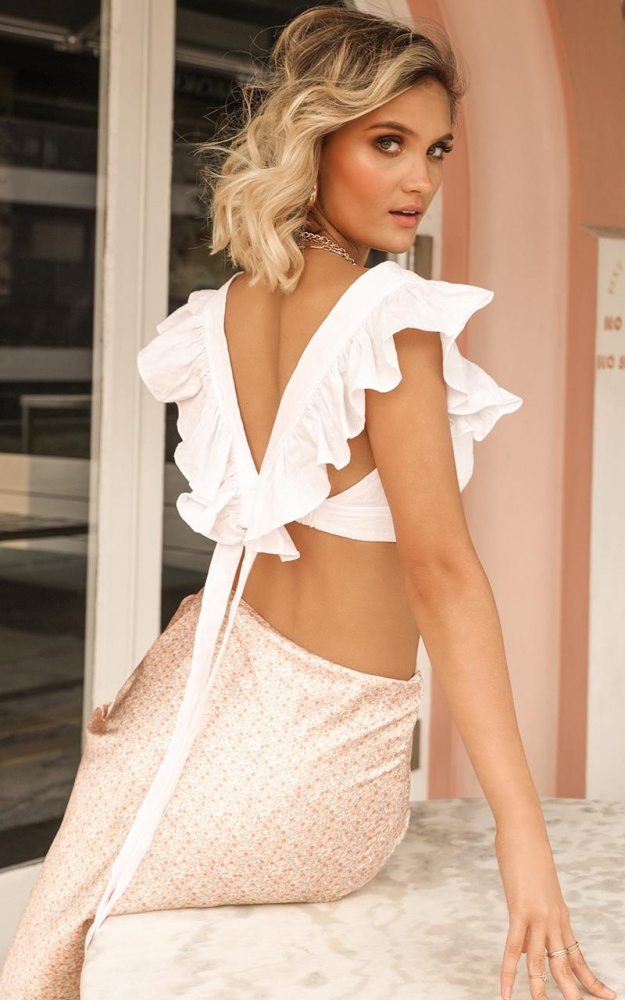 Far On My Own Top In White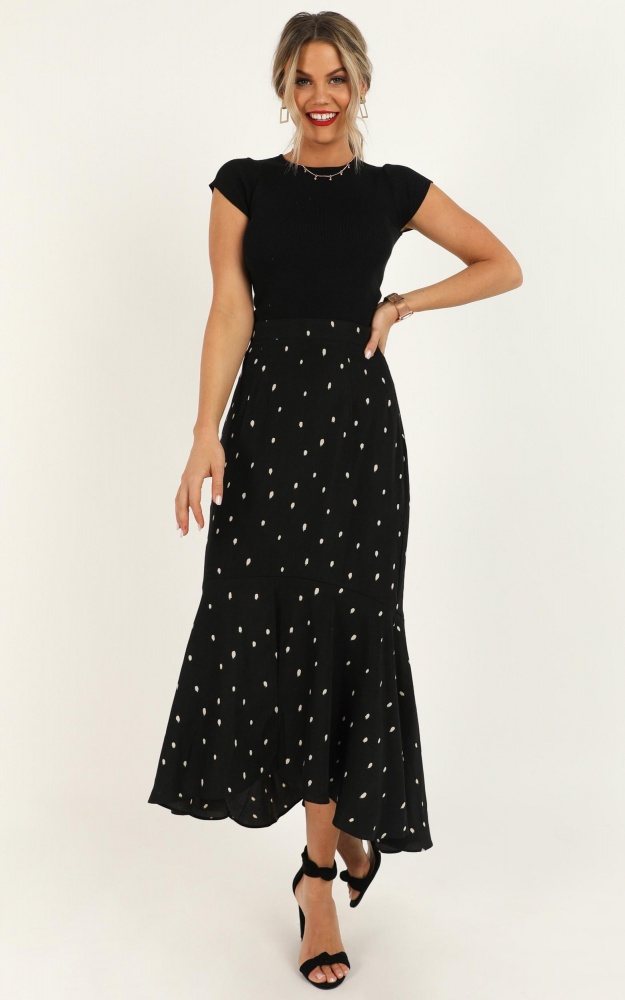 Need More Info Skirt In Black Spot 
Enjoy the sweet things in life
Don't be so hard on yourself. No one is perfect. People make mistakes and it's important not to beat yourself up over things you did wrong or think you did wrong. Worrying doesn't solve or fix anything. Embody the French woman with the word pleasure. Yes, pleasure in your sex life but also finding pleasure in the little things in life, the everyday things we have to do. Drink your morning coffee outside, take the scenic detour, cook yourself a nice meal for one, take a bath with a glass wine, enjoy that croissant and savour every moment.
Take some inspiration from these Femmes Françaises
They say imitation is the best form of flattery and the following French women exude the laid back yet sophisticated attitude of the French in the best way possible. Their style is to die for! Check out their fabulous Insta profiles and stalk away.
La belle vie by Tamara Bose