5 Places You Don't Want To Have Public Sex
15 October 2018
Your sex life's gone a little stale. It needs some spice and you know just the ingredient – sexy AF down and dirty action outside of the bedroom (AKA public sex). You're going to live on the edge and embrace the risks of having public sex… but before you go bumping uglies, we've got a few places you may want to reconsider before you start getting down to business. Here's why…
#1 The beach…
This sounds so romantic, right. What could be sexier than having sex on the beach with the waves lapping beside you and the moon shining off his toned butt? Except when it's actually happening, you won't be noticing any of these things. Or you'll be noticing is the weird chafing that is happening from all that sand rubbing against every single part of your body. Let's all admit that sand in the vag is pretty much a mood killer. Not to mention the beach bugs. They're also not that great for adding romance to the situation.  
#2 A toilet cubicle at the pub…
You've had a few drinks and you're revving to go. He's had a few drinks and he's revving to go. You decide it will be wild and crazy to have sex right there in the pub loo. But three things to remind you: 1) Pub loos tend to be pretty disgustingly dirty – we're talking wee on the seat, wee on the floor, and yes, sometimes wee on the walls (depends if you're going into the boys or girls)… 2) The cubicles are tiny – meaning you are going to be crashing into sharp metal toilet paper holders and rubbing buttocks against a wall that says "Call Shaz for a good time" – charming. 3) Everyone knows what you're doing, can hear what you're doing, can see what you're doing when they look under the cubicle to see why they can't relieve their very full intoxicated bladder. And let me tell you – drunk people wanting to relieve their bladder aren't cheering you on for having an active sex life, they just want you to hurry the hell up so they can reach the porcelain.
#3 A carpark…
Nothing spells danger than having public sex in a public carpark at night – except for the thought in your back of your head that this could be the last 30 minutes of your life. Every noise you hear, you suddenly conjure up thoughts of the next day's newspaper headlines: "Naked girl found dead in corner of carpark". Hard to really get into the moment…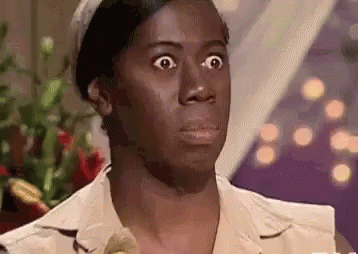 #4 The office…
Nothing says 'badass' than having public sex in your workplace, but there are a few scenarios in which this can go so, so mortifyingly wrong.
You get caught by his work colleagues and will never ever be able to attend any of his work functions again – or ever have any of them EVER come over.

You get caught by your work colleagues. Better pack up your desk and say goodbye to your job now, because if having to live down the embarrassment is not enough to live down – unfortunately your boss and HR probably aren't going to be as appreciative as your boyfriend in how you put your office chair to good use.

And if you're the boss – don't think you're off scott free. Try getting a group of people to take your stern management words seriously when they've seen your legs in the air.
#5 An aeroplane…
What better way to help pass the time on those long-haul flights than a little fun under the blanket, right? You just better hope you're sitting next to someone who's pretty understanding about their legs getting occasionally kicked and who hasn't got good hearing and that those kids stop running up and down the aisle after clearly having too much apple juice or that the hostess stops coming around asking if you could please do up your seat belt because there's turbulence or that… okay, starting to sound a bit less fun here. And don't forget that once the deed is done – you're stuck there for another 12 hours, so if you get caught – there's no escaping. You literally just have to sit there at the scene of the crime. And if the whole 'under the blanket' doesn't appeal and you'd prefer to have public sex in the aeroplane dunny – please refer back to Point 2 for why this doesn't always turn out to be such a good idea…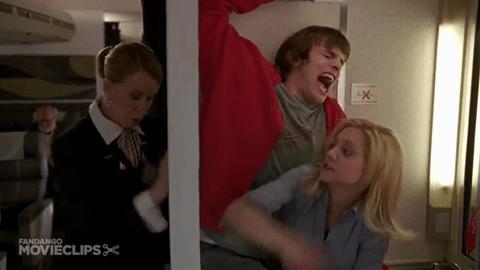 But all being said and done – ALL of the above make for a great story (maybe not for the grandkids – but definitely for your friends). So if you've weighed up the pros and cons and decide you're still up for it – we applaud you and are kinda hoping we're one of your girlfriends so we can hear all about the dirty details.