10 Cardinal Sins Of Instagram
21 June 2018
When Instagram launched in 2010, feeds were alive and kicking with avo toast, sunset beaches, and duckface selfies. In 2018, they've become a little stale. In fact, there's now a whole new set of rules of what people want to see on the Instagram – and unless you've totally planned your outfit, filtered the sh*t out of it, and nailed your contouring and highlighting, it ain't good enough for the Gram.
To help you keep up with the times, we've put together a lil list for you on what NOT to do on Instagram in 2018…
#1 Posting a boring breakfast shot (unless your food looks pretty – don't put it on the Gram… nobody ACTUALLY cares what you're eating).
#2 Putting your arms around your friends while you all stare at the camera and smile (have you not learnt anything from the influencers? It's all about the candid, people).
#3 Posting a pic wearing your track pants and ugg boots (if you feel like doing an Instagram post – then go put on something nice and just pretend you're going somewhere – nobody's going to know you didn't leave the house IRL…).
#4 Political ramblings (I mean, I'm thrilled you have an opinion on politics and all, good on you, but I don't want you disrupting my scrolling through pretty pictures of people I've never met with your ramblings on something that might be important).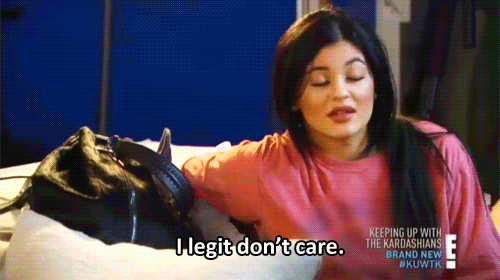 #5 FaceTune your legs super skinny but forget about the wall behind you (come on now, everyone should know by now that if you want to Facetune your legs – find yourself a blank wall, wonky walls are a dead giveaway).
#6 Doing endless pics of your niece (we get it, she's cute – I'll allow you one photo of her, not 20).

#7 Holding up a product next to your face confessing your love for it (bitch, you got paid. The game's up).
#8 Posting countless workout pics and talking about your weight loss (we wouldn't mind this, except it's pretty clear that you haven't eaten a burger in years – so no amount of squats is going to give me that rig).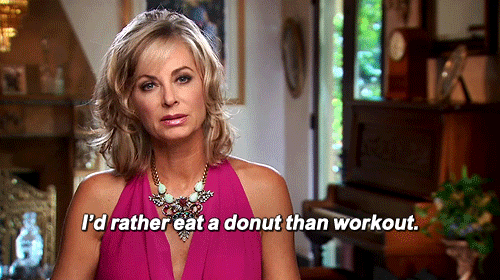 #9 Going nude for the Gram (this might just be me – but I always feel a bit awkward when I can see someone's pubic hair or nipple slip… unless it's Kim Kardashian, and then it's totally acceptable).
#10 Using the #nomakeup hashtag when it's clear you're wearing mascara, brow gel, BB cream, lip tint… (ummmm, that's makeup people – you don't have to be a bloody genius to work that out).