A Comprehensive Guide To The World's Greatest Podcasts
01 October 2019
Pop Culture & Current Affairs
Comments By Celebs
If their hilarious Instagram account serves as proof of anything, it's that Comments By Celebs hosts Emma Diamond & Julie Kramer have all things celebrity on lock. Using Instagram as their way in, they delve into what's going on in the world of celeb comments, and how that translates into real-life drama. With no shortage of games and hypothetical celebrity scenarios, they spill the tea in both fun and highly relatable ways.
The High Low
Reality TV, politics, the issue of the day, this podcast is the perfect mix of high-brow and low-brow content. Hosted by Dolly Alderton and Pandora Sykes, their perspective on current events are poignant and their pop culture chit chat is almost word-for-word with what you'd have with your best girlfriend. Even if you're not big on pop culture, you'll find their hot takes entertaining.
Shameless
Australia's answer to The High Low, Shameless should be on every girl's radar. Self-described as "the pop culture podcast for smart women who love dumb stuff", this pod will make you love Mondays.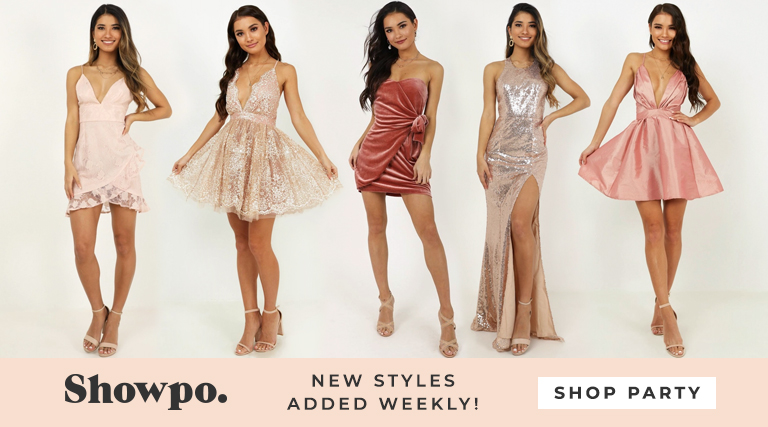 The Cut On Tuesdays
The Cut on Tuesdays brings you women's voices on culture, style, sex, politics, and people. It's everything you and your friends can't stop talking about. Released on Tuesdays (duh) expect to hear arguments, obsessions, dissections, reflections, confessions, and other deep dives every week.
Who? Weekly
Not to be confused with the trashy magazines you flick through in your GP's waiting room, Who? Weekly is a twice-weekly podcast that breaks down everything you need to know about the celebrities you don't. Hosts Bobby Finger and Lindsey Weber take a high-brow approach to tabloid headlines by discussing the celebrities and personalities that make you ask, "who?"
Life Uncut
Nothing is off-limits in this podcast brought to you by two bachelor finalists Brittany Hockley and Laura Byrne.that navigates love, life, lust, relationships and dating in the modern-day.
Interviews
Desert Island Discs
Eight tracks, a book and a luxury: what would you take to a desert island? This program has been going for 50 years! Yep, well before podcasts were even a thing. Originally aired on the UK-based radio station BBC Radio 4, Desert Island Discs interviews your favourite celebrities and noteworthy personalities about their lives using music as a window in.
Armchair Expert With Dax Shepherd
Join actor Dax Shepherd as he explores other people's, and his own, stories. The interviews attempt to discover human truths without and uncover the stories that make a person who they are.
No Filter
More than 300,000 women have joined Mia Freedman as she candidly converses with conversations with people who have fascinating stories to tell including actors, politicians, business leaders, authors and regular people who have achieved extraordinary things.
The Tim Ferriss Show
Each episode, Tim Ferriss deconstructs world-class performers from eclectic areas like investment, sports, business, comedy and music to understand the tactics, tools, and routines we can all use in our everyday lives. You'll learn about the favourite books, morning routines, exercise habits, time-management tricks of all your favourite people.
WTF With Mark Maron
Marc Maron speaks to comedians, actors, directors, writers, authors, musicians and folks from all walks of life to in what can only be described as amazingly revealing conversations. Marc's probing, comprehensive interview style allows guests to express themselves in ways you've never heard.
The Joe Rogan Experience
Always at the top of the charts, The Joe Rogan Experience is know for the diversity of guests he gets on his show. There's no shortage of random topics to find fascinating and you'll never be bored of Rogan's comedic wit.
Seize The Yay
If Mondays leave you more miserable than most days, Seize The Yay is your antidote. Started by Sarah Holloway, this podcast is a joyful look at how some of the world's most inspiring people find the "yay" in every day. We highly recommend starting with ep 25 featuring our very own wonder woman, Jane Lu.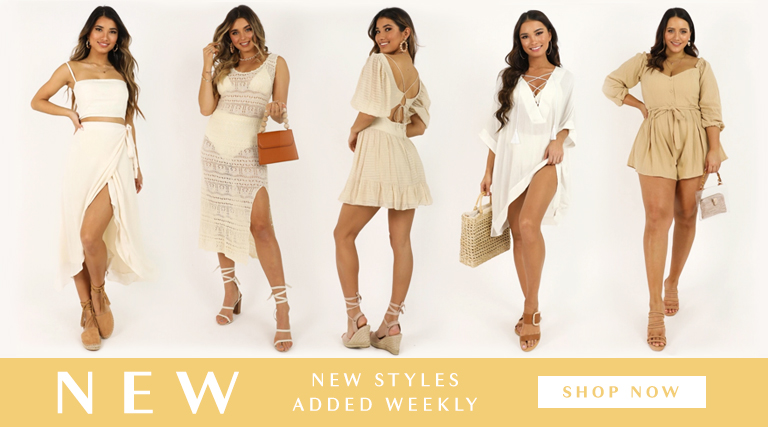 Getting Curious With Jonathan Van Ness
Everyone's favourite Queer Eye guy sits down to interview guests ranging from celebs to academics in typical JVN fashion. Expect to learn something you knew nothing about from the insightful interviews and how-did-we-get-here tangents.
10 Things That Scare Me
Celebrity guests tell us what they're afraid of in five minutes or less. Get ready to get to know your favourite A-listers in ways you never thought possible.
Behind The Scenes
Office Ladies
Okay, so this one is yet to be released but we're calling it early. This pod is going top the charts. Your fave ladies from The Office Pam (Jenna Fischer) and Angelina (Angela Kinsey) are taking us ep by ep, in order, through all the BTS goss and intel from everyone's favourite TV show.
The Bechdel Cast
Join hosts Jamie Loftus and Caitlin Durante as they discuss the portrayal of women in all your favourite movies and work out which of them actually past the Bechdel Test (two women, with names, have to say at least two lines of dialogue to each other isn't about a man). Spoiler alert, a lot of them don't.
Switched On Pop
If you think pop is the greatest genre of music ever created, this is an essential listen. It treats the songs, artists and trends with an intellectual insight that never patronises and always illuminates. Recently, the hosts dove into what exactly makes 'Baby Shark' the literal bop it is through the lens of the musical history of the do-do-do in pop, and how to deal with hearing it for the millionth time. You'll fall in love with music you didn't even know you liked.
The Chernobyl Podcast
The official podcast of the miniseries Chernobyl, join host Peter Sagal and series creator Craig Mazin after each episode as they discuss the true stories that shaped the scenes, themes and characters.
The Ron Burgundy Podcast
Will Ferrell reprises his role as Ron Burgundy in each episode of this comedy goldmine. hIn true Ron Burgundy fashion, his conversations with other notable people have tend to go off the rails, and we find out things about people we never knew we wanted to know.
Gilmore Guys
Two men, Kevin T. Porter and Demi Adejuyigbe, team up to watch every episode of Gilmore Girls. Will they be Team Dean, Team Jess, or Team Logan? (Trick question: No one is Team Dean, he's the worst.) Episode by episode with special guests in tow, the duo to analyses, praises, mocks, and gab about all things Stars Hollow.
Fashion and Beauty
Dressed: The History of Fashion
Fashion history is about more than pretty clothes. Dressed explores the incredibly rich and complex history behind the clothes we wear. History nerds start with the episode about fashion and the French resistance during WWII.
You Beauty
Okay, there's a little bit of bias with this one because You Beauty is hosted by our very own in house beauty guru, Kelly McCarren. Together with her gorge friend Leigh Campbell, Kel discusses all things beauty and tells you exactly where you should spend and where you can save when it comes to her beauty regime. Trust us, one look at her skin and you'll want to know all her secrets.
At Home With…
While it's not strictly a beauty podcast, influencers Lily Pebbles and Anna Newton manage to pin down all manner of beauty icons, like Lisa Eldridge and Terry de Gunzburg for a chat in their own homes. The result is a girl's night in style gossip sesh with anecdotes, career advice and beauty tips to boot.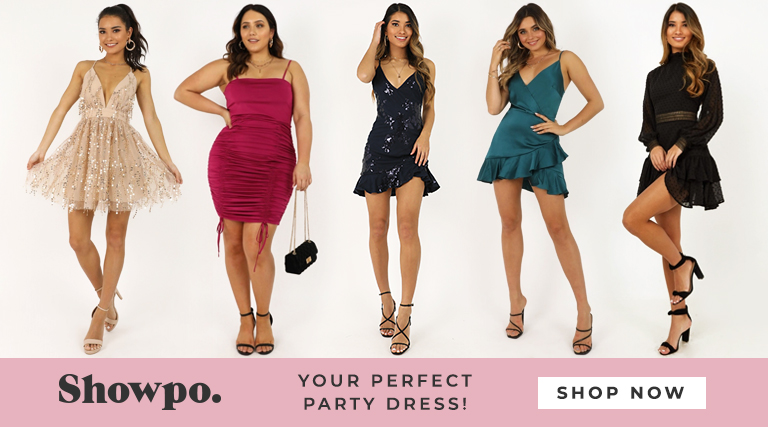 Crime
Dirty John
If you haven't listened to the podcast that inspired Netflix's cult-status mini-series, Dirty John, you're missing out. When interior designer Debra Newel meets John Meehan, a handsome doctor who checks all the boxes a love affair quickly starts. From there, the couple and Debra's family become caught up in an increasingly complex web of love, deception, forgiveness, denial, and ultimately, survival. If there's one word for this pod, it's addictive.
Over My Dead Body
From the creators of Dirty John, Over My Dead Body covers a lot of the same themes: justice, revenge, love, and the lengths people go to get what they want. The first season follows Dan and Wendi, an American couple who on the outside has it all; a loving marriage, high paying attorney jobs, and had big enough names in the socialite scene that their nuptials got a shout-out in the New York Times. It sounds too good to be true, and it was. When things spiral out of control and Dan endes up dead, this tale becomes about a lot more than divorce. There's a murder case, conspiracies and counter-conspiracies.
My Favorite Murder
We struggled on deciding how to file My Favourite Murder, it's both a comedy and a crime-thriller. Comedians talking about true crime? This is podcasting at it's peak.
Serial
The original crime podcast, Serial is a podcast which unfolds one story – a true story – over the course of a season. The show follows the plot and characters wherever they lead, through many surprising twists and turns. The hosts and producers don't know what happens at the end of the story until they get there, so it's like listening in real-time.
Casefiles
The tagline for this pod is "fact is scarier than fiction," and after listening to a few episodes you'll realise they're not wrong.
The Missing Crypto Queen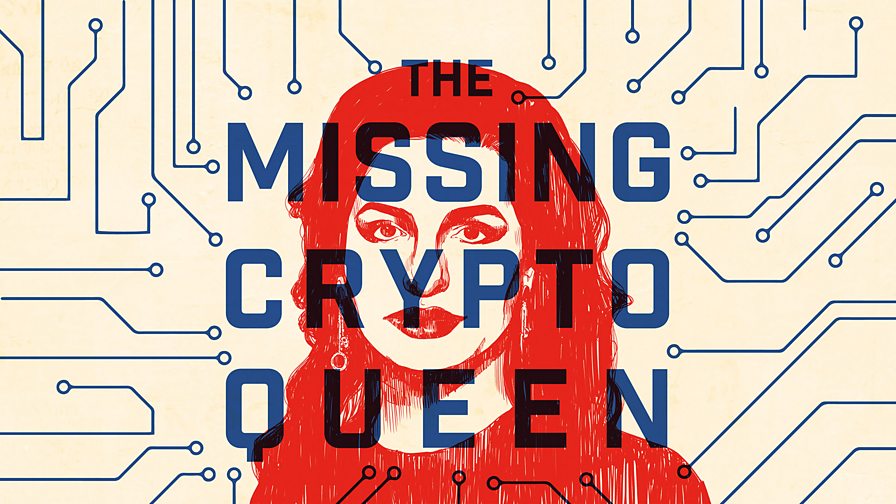 You may not have heard about Dr Ruja Ignatova, but trust us, you'll be more than interested in her story. Two years ago she was set to become one of the most influential figures in tech. Her cryptocurrency, One Coin, was apparently going to nip the Bitcoin trend in the bud, and thousands of people bought into it. The thing is, OneCoin never existed. But it was all an illusion. In 2017 warrants were issued for the arrest of anyone involved in the scam, but the leader of it all, Ignatova up and vanished. This pod tells Ignatova's story and goes on the hunt to find her.
Who The Hell Is Hamish
Born Hamish Watson, a surfer from Sydney, Hamish developed a habit for morphing into whoever you need him to be to hand over your money. Hamish is due to be sentenced to jail in early 2019 for swindling a handful of victims out of more than $7m. So, how did he do it? How did he evade authorities around the world for so long? And, more importantly, what's did he do with the tens of millions of dollars he stole?
To Live And Die In LA
This pod follows the disappearance of 25-year-old model and actress, Adea Shabani, who vanished from her Hollywood apartment in February 2018. Rolling Stone journalist Neil Strauss was asked to help the family get answers. Together, they found them…sometimes at great personal risk. For the first time in a serial podcast, go inside a gripping multi-state investigation as it unfolds from the moment of the disappearance to each twist and turn in the case.
Mile Higher
Mile Higher focuses on true crime and conspiracy theories including unexplained phenomena, metaphysics, futurism, ancient civilizations and stories the media doesn't cover.
Culture
Adulting
Every now and then, the whole 'trying-to-be-a-responsible-adult' thing schtick gets overwhelming. Enter Adulting. Hosted by comedians Michelle Buteau and Jordan Carlos, this brill podcast is honest and freakishly-relatable.
Each episode answers audience questions about adulting, like "Is it ok to eat cereal three times a day?" (yes) and "What is an acceptable amount of money to spend on pillows?".
The Guilty Feminist
As Australian-born comedian and writer, Deborah Frances-White examines all the imperfections, challenges and hypocrisy of being a feminist in the 21st Century. Essentially her message is this, being a woman is hard so let's all be perfectly imperfect together.
Stuff You Missed In History
Exactly what it says on the tin. This podcast is a deep dive into everything you missed in history class in high school.
Encyclopedia Womannica
Speaking of those history classes,  where TF were the ladies at? Enter, Encyclopedia Womannica. In just 5 minutes a day, learn about different incredible women from throughout history.
Stuff Mom Never Told You
Whether it's history, politics or how gender influences everything food choices to careers, we can't all claim to know everything. This podcast aims to fill the holes in your knowledge and takes the time to deep-dive into issues you've never thought about. It's not preachy in any way, it's more of a refreshing look that challenges you to rethink what you thought you knew.
Call Your Girlfriend
This is one for anyone living through the struggle that is being a long-distance best friend (and you thought long-distance relationships were hard!). BFFs Ann Friedman and Aminatou Sou chat about both light-hearted and heavy topics in this funny and irreverent podcast. They range between current events, pop culture, and even random subjects that speak to both of them. So if you're looking for answers to your questions about body hair or recommendations to books they love, this pod has it all.
Where Should We Begin? With Esther Perel
Sit back on the metaphorical therapist's chaise while you listen to the (ridiculously soothing) voice of psychotherapist Esther Perel as she advises real-life couples on real problems in their relationship. The podcast-turned-therapy session discusses everything from struggles with intimacy, finances issues, infidelity, sexual incompatibility and heartache. If you're already an Audible member, you can access this gem of a podcast earlier than anyone else.
All Aussie Mystery Hour
All Aussie Mystery Hour is a great do-it-all podcast. They cover Aussie mysteries, some of them crime-based, others are zesty tales of aliens and spirits (think the Down Under version of the Loch Ness monster). The hosts are such funny and entertaining gals so the perfect pod to have on in the background.
Stuff You Should Know
This pod has been around since the dawn of all the podcast world. Hosted by OGs Josh Clark and Chuck Bryant, the duo have explained everything from champagne to how ouija boards work.
Punch Up the Jam
Ever thought you could write a pop song better, or at least funnier than Lady Gaga? Well, comedians Miel Bredouw and Demi Adejuyigbe do just that. This gut-busting and OTT pair go nuts "fixing" popular songs, resulting in hilarious compelling parodies and versions you wish existed as singles on Spotify.
Guys We Fucked
A little bit crude, a whole lot interesting, Guys We Fucked is the l "anti-slut-shaming podcast," you never knew you needed. Hosts Corinne Fisher and Krystyna Hutchinson do exactly what the title says. They talk extensively about, and to, men they've slept with and celebrity guests they haven't.
How To Fail With Elizabeth Day
How To Fail With Elizabeth Day is a podcast that celebrates the things that haven't gone right. Every week, a new interviewee, including the likes of Fleabag's Phoebe Waller-Bridge, explores how their failures made them who they are and taught them to succeed.
Modern Romance
Modern Love features top actors performing true stories of love, loss, and redemption. Soon to become a Netflix series, the show includes emotional performances by Kate Winslet, Jake Gyllenhaal and Sterling K. Brown.
Entertainment
My Dad Wrote A Porno
Warning, do not listen to this one while you're on your commute. You will laugh out loud and you'll struggle to explain why without sounding like a pervert to your fellow commuters. I mean just imagine if your Dad wrote a dirty book then you and your mates made a pisstake version of it with a podcast. That's exactly what Jamie Morton has done with pals James Cooper and Alice Levine.
Dear Joan and Jerica
Think Dolly Doctor meets Absolutely Fabulous. Everywomen Joan Damry and Jericha Domain have between them worked in the fields of life coaching, female sexual health, psycho-genital counselling and sports journalism for the past 32 years. Joan recently turned her hand to erotic-romantic adult fiction, whilst Jericha has written 5 books on depression. None of this is true of course, Joan and Jericha are two characters played by legendary British comics Julia Davis and Vicki Pepperdine, but that doesn't stop this show from being pants-wettingly hilarious.
Call Her Daddy
Follow along vlogger Alexandra Cooper and BFF Sofia Franklyn as they share the explicit details of their lives in NYC. The pair exploit their personal life and relationships, making you feel a hell of a lot better about yours.
Views With David Dobrik and Jason Nash
Why Won't You Date Me?
Nicole Byer is everywhere right now. She's the host of Netflix's most wholesome reality show, Nailed It, is selling-out comedy shows all over the place, and absolutely rocked the Emmys red carpet in neon yellow. However, according to Byer, she's the most unlucky gal in love. This hilarious podcast talks dry spells, marriage, modern dating all with the R-rated comedy spin Byer is famous for.
Julie: The Unwinding of the Miracle
Grab the Kleenex before you dive into this heartbreaking and beautiful podcast. The podcast follows the journey of author Julie Yip-Williams as she slowly dies of Stage IV cancer. She narrates hours of personal reflection, conversations, and revisits her life as she readies for death. It's both a love story, a story of an immigrant story and if you think you can get through the entire series, definitely not one to miss.
Careers And Finance
She's On The Money
Created by the women beside another of our faves, Shameless this pod answers every FAQ for millennials who want financial freedom (but don't want to skip out on avo toast brunches every weekend). With episodes like " A little bit of HELP on that HECS" and "Fast loans are not your friend", She's On The Money delivers info you've always wanted to know but never knew who to ask.
The Marie Forleo Podcast
On her podcast, Marie Forleo provides genuine advice to solve those workplace problem's we've all experienced at one point or another.  The bite-sized eps typically go for five to 10 minutes and give easy answers to questions like 'how do I use social media so it doesn't overwhelm my life?' or 'how can I overcome impostor syndrome?'. If it's quick advice you're after, this will be your go-to.