AMAs Red Carpet 2019: All The Wacky, Yet Fabulous, Looks
26 November 2019
I feel bad for the American Music Awards (AMAs). Everybody forgets about them. They're not quite as wild as the VMAs and they don't have the glamour of the Grammys. They're kind of the awkward middle child of the music industry. Your fave musos must know that too, but this year they've decided to show the AMAs a little extra love. How? In the form of a gloriously insane AMAs red carpet.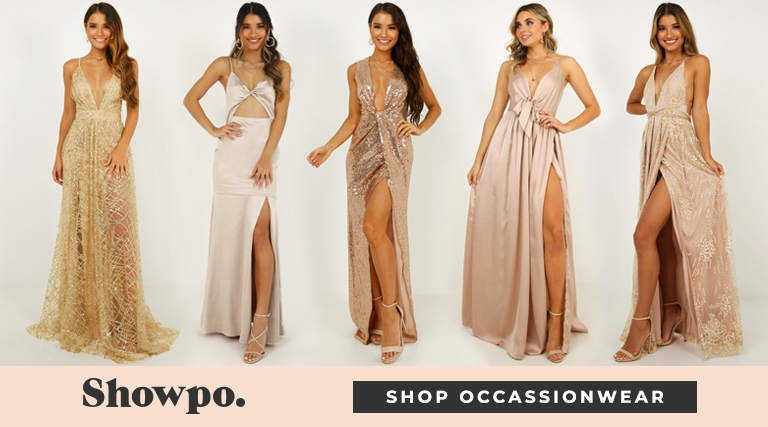 Neon Nights
Selena Gomez
Who knew tennis ball green could look this chic? After a solid two years out of the spotlight, Selena Gomez is making sure she stands out in this number.
Lizzo
I've said it once, I'll say it again. Lizzo can do no wrong. Even as she stands before me dressed in bright orange ruffles and a bag that wouldn't even fit the few fucks I give, I am vibing her look. Also, glad to see Lizzo is riding this strappy barely-there heel trend too.
Dua Lipa
You know those couples who have been together for so long that they start talking like each other? Well, Dua Lipa and Anwar Hadid have only been dating since June but they're already getting the same hairstyle. Regardless, Dua is nailing this hot pink 80's-prom-dress number but TBH, we could have done without the velvet bow.
Lil Nas X
That's one bright green light on the Old Town Road.
Patrick Schwarzenegger
"Do you have a moment to talk about our lord and saviour, neon orange?"
Steal the style: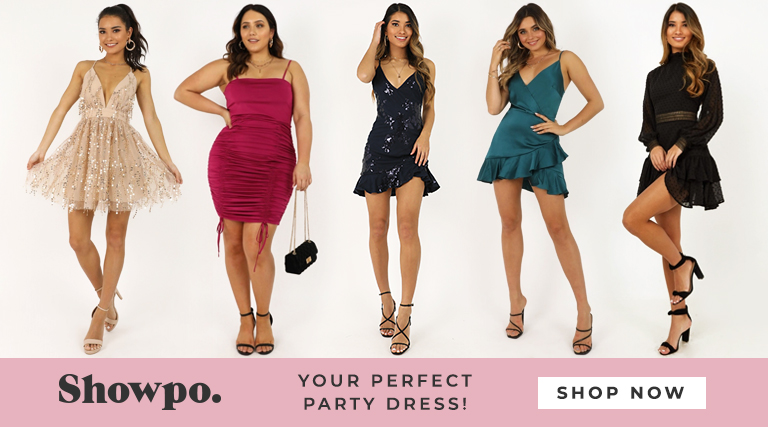 Plaid Dreams
Post Malone
I don't know what makes me more uncomfortable. The fact Post Malone is posing like a Bond villain or that I can't tell where his waistcoat ends and his pants begin.
Billie Eilish
Billie Eilish looks like me in high summer trying to avoid those UV rays, but of course, make it fashion. Also props to Burberry for catering to bougie grandmas everywhere with those sneakers.
Steal the style (but maybe pull it back a notch):
Floaty Frills
Halsey
Halsey is a 70s princess and wants you to know it. However, I'd like the FBI to start looking into her missing brows.
Camila Cabello
In theory, I love it, but part of me thinks Camila Cabello got her dress caught on something on the way to the AMAs and improvised that bizarre hemline.

Monochromatic Moments
Ciara
Ciara has joined some kind of cobalt blue cult, and I do not blame her. This is almost more iconic than her dressed up as Beyonce for Halloween.
Tyra Banks
I mean IDK why Tyra Banks is at the AMAs but I'm happy for her and her Carmen Sandiego meets Inspector Gadget cosplay.
Katherine Langford
Again, IDK what an Aussie actor is doing at the American Music Awards but you can tell Katherine is feeling herself in this look. And same, minus that slightly conjunctivitis forward eyeshadow.
Steal the style
Sequin Queens
Taylor Swift
Seaweed, but make it fashion. This look screams party algae.
Kelsey Ballerini
In an ideal world, this is what Santa would wear.
Jameela Jamil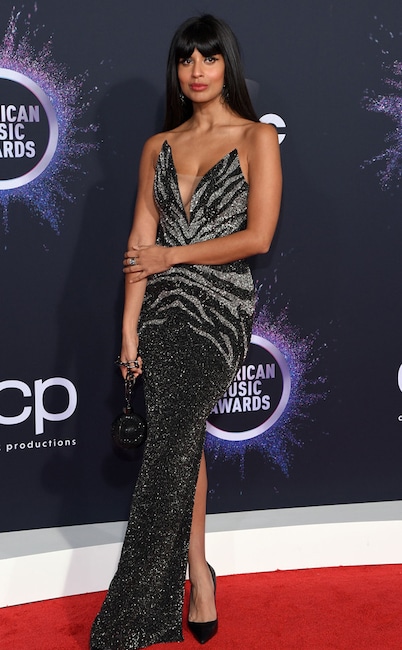 Like a sexy, sparkly Zebra.
Steal the style:
Words by Emma Roffey