Spotted: The REAL Winner Of Love Island Australia
14 November 2019
Spoiler alert, Anna and Josh won Love Island Australia 2019. But if you're on the internet, you already know that. What you may not know, however, is that there's a third winner of Love Island Australia this year. It's us, we're the winners. Why? Because our looks coupled up with more of the girl's on Love Island Australia than any of the guys managed too. So while we thought we were in with a pretty good shot, it wasn't until tonight's Love Island Australia finale aired that we knew we'd found love.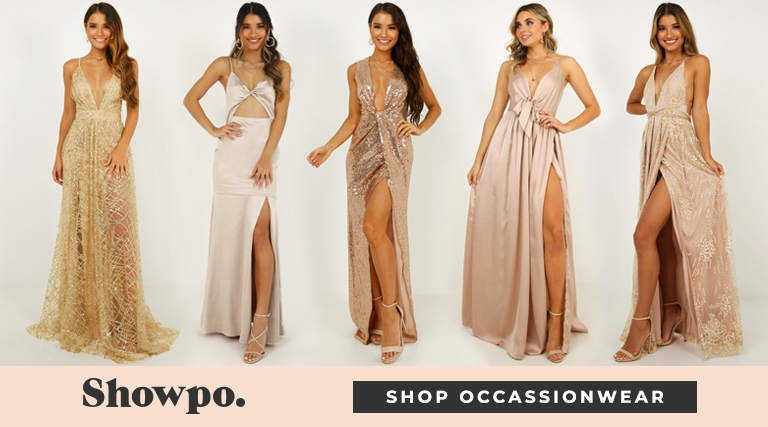 Exhibit A: Cartier's first look
We loved Cartier when she was with Adam and loved her even more with Matt but let's be honest. Cartier and our 'I Could Use a Love Song Playsuit in Rose Gold Glitter' are a match made in heaven. Sorry boys.
Cynthia found love too
Don't ask me where Aaron is in this picture but it looks like Cynthia has moved on to her one true love, us. She's looking absolutely stun in our 'From Me Baby Two Piece Set in White Spot'.
Even Anna has a plan B
If this look doesn't scream winner I don't know what does. How could you not be in love with Anna in our 'Shine a Light Dress in Champagne Sequin'.
Cartier kept her options open
Not suffice with just one Showpo look, Cartier went all out with a second. Our 'Make It Right Dress in Wine' ticks all the boxes. She's worn this shade of ours before and we're not shocked she's back for more.
Cynthia's making them green with envy
Um who wouldn't be jealous of the girl in this dress? Cynthia looks incredible in our 'Make The Move Dress In Emerald Green Sequin'.
So there you have it. If there's a real winner of Love Island Australia it's us. However, if you fancy yourself a winner too you can add these looks to cart right now on Showpo.