Weekly Wrap: Gordo Returns & The VS Show Gets Axed
22 November 2019
Happy Friday everyone, and let me just say, this is a particularly happy Friday. We're officially five weeks out from Christmas and only one week out from Black Friday (keep your eyes peeled 👀). Anyway, let's live in the present. Here's everything you need to know about pop culture this week!
The Gordo & Lizzie reunion you asked for is coming
Since the Lizzie McGuire revival was announced there's been two questions on our minds. First, how long do we have to wait? Second, why TF aren't Lizzie & Gordo together? We know Lizzie engaged to an unnamed chef in New York, but let's get real. That ain't Gordo. Gordo is a sneaky little brown-noser with a hidden agenda, he's definitely not a chef. So where does that leave our dynamic duo (sorry Miranda)? Friends with benefits? Kicking themselves over what could have been? Not talking but connected on LinkedIn?
Well, finally we have answers. Kinda. We know Gordo is at least on the scene somehow because look who popped on Hilary Duff's Instagram yesterday.
First of all, great caption. But also, GORDO! This is not a drill. That is Adam Lamberg on the set of Lizzie McGuire. Alright, Disney+, consider me sold.
Hilary Duff is also sold on Gordo's reappearance.
"Gordo was an essential piece of the puzzle to what made the original Lizzie McGuire so authentic and beloved," she said about his return. "I couldn't imagine the series without him. I can't wait for fans to see what he's up to 15 years later and how he fits into Lizzie's adult world."
Your move Lalaine.
Victoria's Secret has finally canned their annual fashion show
That sound you hear, it's the collective sigh of men around the world who can no longer masquerade their horniness as an "interest in fashion". The Victoria's Secret fashion show has officially been cancelled for 2019. Maybe even for good.
The axing was announced today by L Brands, the company that owns Victoria's Secret.
"We think it's important to evolve the messaging of Victoria's Secret," L Brands CFO Stuart Burgdoerfer said today. "We will be communicating to customers but nothing similar in magnitude to the fashion show."
"Evolve the messaging" is code for getting on board with diversity. Ed Razek, Victoria's Secret's former CMO, has gone on the record saying diversity didn't have a place in the "fantasy" he was trying to create. However, after Rihanna blew that notion out of the water with her Savage x Fenty show earlier this year, it's likely that if Victoria's Secret threw the same spectacle this year as they have in the past, it just wouldn't land.
It's safe to say, the Victoria's Secret Fashion Show has been struggling to keep up with the industry. The last year's show had its lowest ratings ever, with only 3.3 million viewers. That's half of the audience the 2016 show had.
In March, VS named Barbara Palvin as their latest angel. Palvin's promotion made headlines at the time with punters labelling the move as an attempt by VS to be size-inclusive. At 5'9" with a 24-inch waist, Palvin isn't your typical VS Angel but she's certainly isn't plus size.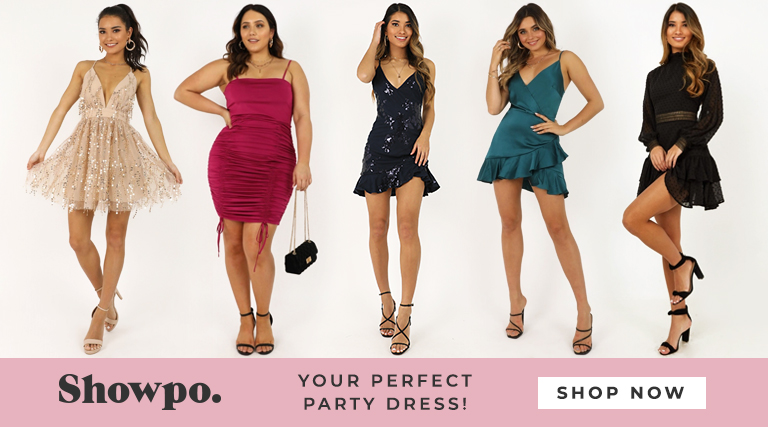 Kylie Jenner's $600 million dollar payday
You know who needs more money? Kylie Jenner. I don't know what she's going to do with it. Maybe display more of those whacko bouquets of roses made out of cash in her office (I'm not kidding). Maybe she'll use it to throw another OTT boat party. Either way, she's going to have plenty of options because our girl just signed a $600 million deal. I don't even know what that looks like.
As of this week, Kylie has officially sold 51% of Kylie Cosmetics for a jaw-dropping $600 million to Coty, a major beauty conglomerate.
"I'm excited to partner with Coty to continue to reach even more fans of Kylie Cosmetics and Kylie Skin around the world," the youngest and wealthiest Kar-Jenner said in a press statement."This partnership will allow me and my team to stay focused on the creation and development of each product while building the brand into an international beauty powerhouse."
So Kylie, can you spot me? I promise I'll pay you back.
The internet is frothing for the Charlie's Angels reboot
The Charlie's Angels reboot directed by Elizabeth Banks has been out for a week and now and if you haven't seen it, WTF are you doing? Run, don't walk. Go and see it. By all accounts this movie is ICONIC. One look at Twitter will tell you as much. And to be honest, if you're not letting the good people of Twitter make your choices for you, again, WTF are you doing?
Oh, and by the way, we're no longer Team Edward or Team Jacob. We're firmly Team Bella.
Wrapped like an early Christmas present by Emma Roffey