15 Celeb Guys Who Were Totally Bangtown in the 90s
11 October 2017
The '90s is having a serious moment rn. From chokers to nude matte lips, everyone seems to be getting majorly nostalgic for the amazing decade that brought us the Spice Girls, inflatable furniture, and Cheez TV.
Another fabulous thing about this golden era in time was the how freakin' hot the men were. I don't know if it's just me looking back on the past with rose-tinted glasses, but I'm still yet to find a current day celeb to match my burning love for a young Leonardo DiCaprio in Romeo + Juliet…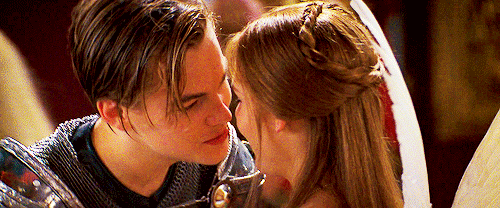 I'll take your place any day, Claire Danes…
But it wasn't just Leo who was the token heartthrob of the time, just check out how bangin' hot these 90s celebrity A-listers were back in the day.
You're welcome…
1. Leonardo DiCaprio
We're kicking off with ma main man, of course. Also, does anyone else lowkey think that Riverdale babe Cole Sprouse looks JUST like a young Leo!?
2. Jared Leto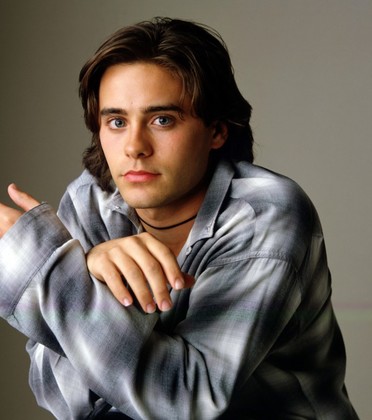 Long before he was the Joker in Suicide Squad, Jared was the blue-eyed babe from Urban Legend, Fight Club, and American Psycho. Would still totally go there, tbh.
3. Brad Pitt
Literally anytime anyone, ever, thinks of a hot guy from the '90s, Brad Pitt will come to mind. And if it doesn't, then you're just wrong. He's still daddy AF to this day, too. Ageing like a fine wine, a damn fine wine at that…
4. Usher
Before he told us his Confessions, Usher hit the big time after his role in The Faculty. He pretty much hasn't aged since then, either.
5. Justin Timberlake
He's still fkn baben' today, but back in the '90s, he was known as ~the hot one~ in boy band N*SYNC, despite having hair that looked like Maggi noodles.
6. Hanson
Ahh, the good old days of arguing with your school friends over who was the hottest Hanson brother. But we all know the correct answer was Taylor…
7. James Marsden
James Marsden is another to add to the 'still hot today' list, but damn… Back then he looked like an IRL Disney prince. Swoon.
8. James Van Der Beek
Famous for playing Dawson Leary in teen ~drams~ Dawson's Creek, it was always a battle in the schoolyard over who Joey (Katie Holmes) should choose out of Dawson or Pacey (Josh Holmes).
9. Paul Rudd
OK, I'm legit 99% sure that Paul Rudd is some sort of vampire that's discovered the fountain of youth or some shit, because he actually looks exactly the same today. 
10. Josh Hartnett
I dunno WTF happened to Josh Hartnett's career after the mid-2000's, but pretty much everyone had a crush on him at some point. Especially in 40 Days and 40 Nights and The Virgin Suicides. 
11. Ryan Phillipe
Anyone who has ever seen the movie Cruel Intentions will totally get what I mean. I'm also still salty about his and Reece Witherspoon's break-up since they were, like, the couple of the late '90s.
12. Nick Carter
Much like JT, Nick Carter's claim to fame came in the form of being the hot guy in the Backstreet Boys. Not going to lie, I was definitely team Carter at the time…
13. Johnny Depp
Nineties Johnny was almost as famous for his smouldering bad boy look as he was for his films. To be fair, those cheekbones were to die for…
14. Heath Ledger
His breakout role in 10 Thing I Hate About You had the entire world collectively swooning over the former Home and Away hottie. We're still not over his untimely passing back in 2008 😥 RIP.
15. Freddie Prinze Jnr
He shot to fame in I Know What You Did Last Summer, I Still Know What You Did Last Summer, and She's All That, and when he married Sarah Michelle Gellar it was like a match made in '90s heaven. Fun fact: they're still together today, yay!
Words by Jessica Lynch