The Top 10 Ways To Have A Stress-Free Wedding Day
20 February 2020
Laugh as you might, we're firm believers that it is actually possible to have a stress-free wedding. Sure, the lead-up and the planning may make you feel a little more chaotic than calm, but when the big day rolls around, if you've got these few things in place, we assure you, your day will feel anything but stressful.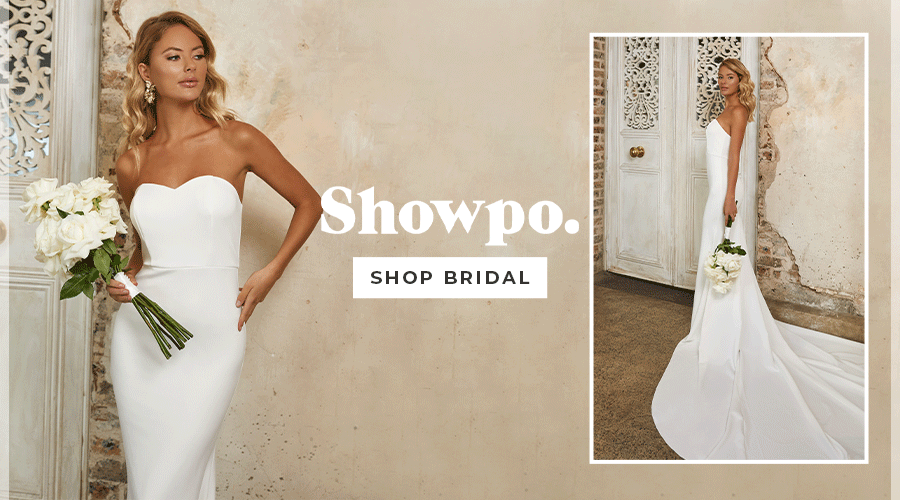 Manage your expectations
We hate to break it to you, but we suspect you already know, there are just some elements of your big day that are out of your control. The traffic, the weather, someone pulling a no-show. These are all things that may not go to plan so it's best to shatter that illusion early on. If your heart is set on an outdoor wedding, go ahead and plan one. Just don't be stubborn and refuse to have a marquee on standby. When you plan your decor, also plan how that's going to work inside, just on the off chance Mother Nature doesn't behave. You don't want to be running around the morning of your nuptials barking orders at the venue staff because they're not appreciating your vision. That's not fun for them or for you.
Hire a day-of coordinator
Sure you might be thinking that's what bridesmaids are for, but you've asked your friends to be apart of your wedding for a reason. You want to spend the day with them and celebrate rather than having them pick up flowers and hang additional decorations. A day-of coordinator will be your go-to guy or gal for the day. They can usher in the caterers, make sure the wedding cake gets cut before everyone leaves and make sure the band sticks to the playlist you arranged. A day-of coordinator sees the big picture and knows all the ins and outs like a pro so you don't have to.
Embrace a bit of wiggle room
It's so typical for even the most relaxed and chilled out brides and grooms to get a little Type A on their wedding day. Don't go getting ahead of yourself and planning the day down to the last 15 minutes. Embrace a bit of wiggle room. Sure, work out the time of your ceremony. Know how long your photos should take. Have an idea of when you want things to wrap up. However, be ready to go with the natural ebb and flow of the day. Maybe the lighting is too perfect to not take a few extra pictures. Or maybe the speeches go for more than you allowed. When you're looking back on your wedding day, clock-watching won't be the thing you remember. Make the most of the memories you're there to create.

Take some extra time off
If you can, take a few days off work either side of your wedding. A couple of days prior lets you get all those last-minute things done without having a procrastination-induced panic. Whether it's making sure everyone has an assigned seat or confirming dietary requirements with the caterer. The easiest way to calm your mind on the day is to cross every t and dot every i before the day. As for afterwards, you don't want to go rushing anywhere (unless it's your honeymoon). You and your new husband or wife are going to have loads to catch up on. Taking notes of who gifted you what and getting all that laundry out of the way is best done sooner rather than later.
Clear your day-of schedule
Speaking of taking time out, don't, and we repeat, don't plan anything for the morning of your wedding. Sure, it may be tempting to have a morning mimosa or manicure with the girls but try not to do too much. Your wedding day will fly by. If you try and fill it with too many things you'll be too busy (and stressed) to take it all in.
Make sure someone knows how to get you into your dress
Whether it's your mum or your maid of honour, bring someone to your final fitting or alteration. Putting on a wedding gown isn't like putting on any old dress. Having someone who knows exactly how your bodice does up or how to lace up your corset will make all the difference. If you purchased your dress online, run through it with your chosen person the weekend before to prevent any unexpected dress stress.
Break in your shoes
The last thing you want to be on your wedding day is uncomfortable. Yes, you want your look to feel one of a kind and special. However, if you don't spend time breaking in your shoes, you're not going to make it to the first dance. We're not suggesting you wear them to work. Just make sure you schedule in a couple of laps around your home each week leading up to the wedding.
Slot in some alone time
With everything that will be happening on the day, it'll be easy to forget why you're there. Make sure you pull your new husband or wife aside for some well-deserved alone time. Sneak in a cheeky slow dance before the rest of your guests are let into the reception venue. The moments you spend together will be the only ones that matter at the end of the day.
Create your own energy
We know this sounds very woo-woo, but it's not. If you want everyone to feel zen on the day, that's exactly the kind of energy you need to put out. You control the mood. If you're all smiles, everyone else will be too. If cousin Geraldine really decides now is the time to confront you about not inviting her kids a slow and calm "Let's talk about that when the wedding is over!" is all you need to say.
Word to the wise, Emma Roffey