Our Trend Buyer On The Shoes Your Wardrobe Is Missing
19 September 2019
Everyone, meet Natasha. Natasha, if we do say so ourselves, is one incredibly on-trend chick. So on-trend in fact, she's actually our in-house trend buyer. It's her job to forecast trends and tell the rest of us exactly what we'll be wearing next season and we'll let you in on another secret, she's never wrong.
Now, if you're not so fortunate to have Natasha's eye for fashion and you're feeling a little stuck trying to style your new spring/summer pieces, don't worry. We picked her brain about all things shoes (and the Showpo X Billini looks dropping today!) for the coming season so you can style yourself a winning look. You're welcome.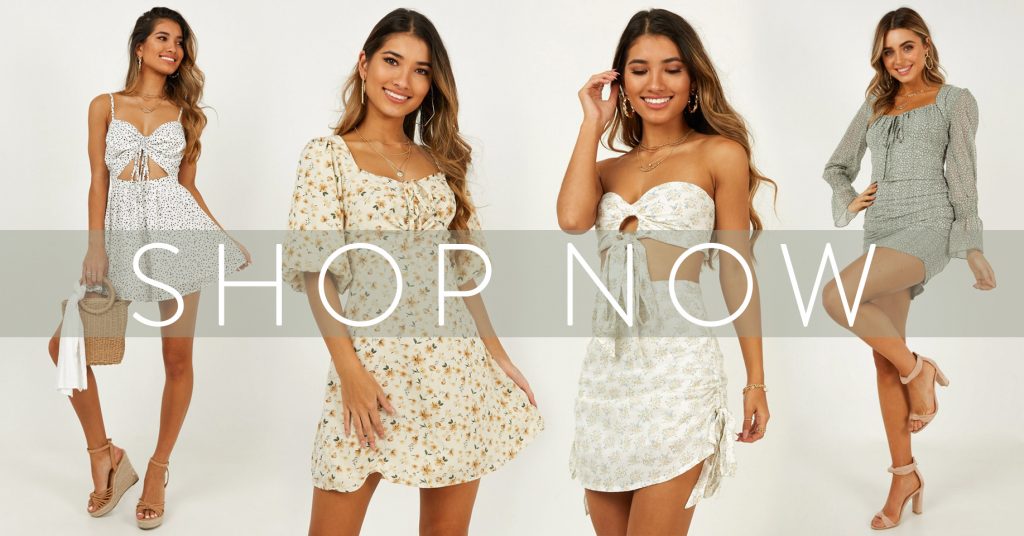 So Tash, what kind of trends can we look forward to this season?
Keep your eyes peeled for bright colours and strappy detailing on all kinds of clothes – not just shoes – it'll be all about showing some skin in spring and summer this year. Think beachy vibes, sun-kissed skin and outfits designed to go from beach to bar and back again.
The 'barely-there' mentality is definitely going to show up in our fave shoes this summer too. Combining that with fun details like espadrille heels and rope ties is going to be key this season.
What's going to be our go-to shoe this spring/summer season?
You can't go through a summer without your favourite wedges – they're the perfect beach outfit compliment. However, for 2019 the shoes of the summer are all strappy little numbers. We're talking ties around the ankles and lots of skin showing! White linens are a must to keep the look clean and minimal.
How are we styling our favourite summer sandals?
Throw over crochet dresses and fun flirty floral numbers would go perfectly with your favourite summer sandals. Our minimal, barely-there tan style, Flores, would match almost anything. Plus, for a little bit of fun and flavour, the white linen espadrille heel adds just that! 
Creams, naturals and ivories are the perfect additions to your summer wardrobe palette while adding pops of bright colours will freshen up your look!
I'm a girl who hates wearing heels, what are my options if I want something cute?
Flats and slides can take you far (and can be just as cute as heels)! Go for something that has some detail like our exclusive Showpo X Billini tie-up sandals, Maui. They're the height of comfort but still make their own statement and complement your go-to summer outfit.