Sydney Northern Beaches: Ultimate Foodie Guide
06 June 2018
I may be biased having been born and raised in the sunny Northern Beaches of Sydney but I think it is one of the most beautiful and chilled out places in the whole world. I've travelled a lot and nothing compares to home, the coastal walks, the healthy cafes, the smell of the ocean and a constant sea breeze instantly calms me. Whether you already live along the Northern Beaches or want to head up there for a weekend or just a day, here is the ultimate foodie guide to the Northern Beaches of Sydney.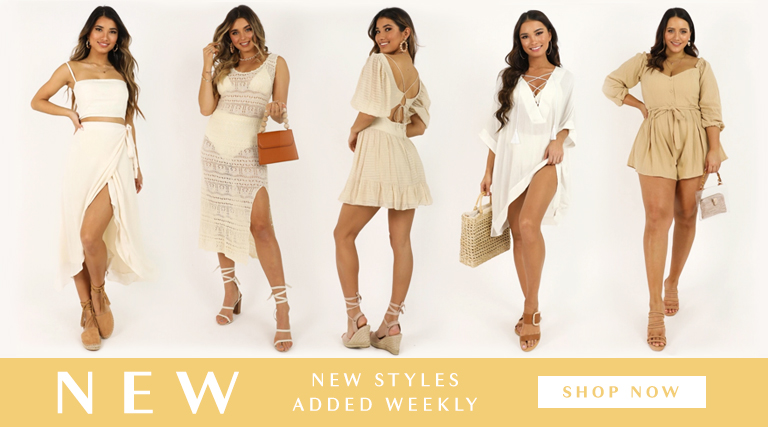 Girdlers
A true foodie success story, Girdlers first opened up along Dee Why Beach a few years ago and has now impressed fellow cafe-goers at Manly Beach and Warringah Mall. This husband and wife duo started this business just when healthy cafes were becoming trendy in Sydney and you'll be in for a treat! Try their Holy Avo meal for breakfast (halloumi and honey = the best combination ever), their vegan bowls, French crepes, pitaya bowls and cold-pressed juices.
7/8 , The Strand, Dee Why 2099
The Newport
Sunday sessions done right! Enjoy an Aperol spritz and wood-fire oven pizzas while enjoying the sunset with your mates. Live music, fire pits, comfy outdoor lounges and a mouth-watering cocktail list makes The Newport the perfect destination to hang out with friends or the fam and be in denial about having to go to work on Monday.
2 Kalinya St, Newport 2106
Flower Child
A pretty and welcoming haven in the most bustling part of Westfield Warringah Mall. The interior design reminds me of the cafes in the South of France and sitting amongst flowers and white panelled windows transport you away from the busy crowds right outside the door. Try their Flower Child Porridge and French Toast for breakfast and feast your eyes on the 12 Hour Lamb Bowl and the Barramundi Burger for lunch.
Old Pittwater Rd & Condamine St, Brookvale 2100
Sunset Sabi
A Japanese sushi and cocktail bar which prides itself on being unconventional and experimental with their food masterpieces. Dining at Sunset Sabi is a sensory overload that will leave you questioning what you're eating and not in a bad way. You'll question if the flavours they choose really go together but trust is a powerful thing and you won't be sorry. It also goes without saying to pair everything with Sake, bottoms up!
26/28 Pittwater Road, Manly 2095
The Boathouse
This is the best place to go to if you want to feel like you're on a beach vacation. The cafe at Shelly Beach in Manly will transport you to a beach in South America and their cafe at Palm Beach will make you never want to leave. Repeat the mantra-it is never too early for day drinking!
Governor Phillip Park, Palm Beach 2108
Beach Burrito
Fiesta time! Enjoy burritos galore with a side of veggie fries and a frozen watermelon margarita. Ps. they don't hold back on the guacamole…
158 Pacific Parade, Dee Why 2099
Wok Bar
Beach views, thai food and fried ice-cream-need a say more? Knockout flavours will leave you coming back for more. I recommend their Chicken Pad Thai, the Buddha Veggie Stir Fry Noodles and Red Thai Roast Duck Curry. This is a great place to host a birthday dinner as they will 'surprise' you with fried ice-cream for dessert.
23, The Strand, Dee Why 2099
Bare Naked Bowl
I know this a big call, but Bare Naked Bowl has the best Acai Bowls in Sydney, there I said it!
2/41 Market Place, Manly 2095
Benbry Burgers
I am obsessed with burgers (and fries)! I can't get enough of them. I could eat a burger everyday. Benbry Burgers ignited this obsession on a whole other level. Everything about their burgers is perfect, down to the bun, the crunchiness of their lettuce and their perfectly salted, fat chips. Don't forget to ask for their special Benbry Aioli on the side, I die and go to heaven with every mouthful.
14, The Strand, Dee Why 2099
Verde
This new cafe on the block is totally vegan and is always busy. Before you go 'ew, definitely not' for all you meat loving enthusiasts, their vegan bowls are large, hearty and tasty and you won't ever feel guilty for overeating at this place. Treat your taste buds and order the Tijuana Bowl, O.G Macro Bowl or the Bondi Broc.
Shop c/13, The Corso, Manly 2095
Rough & Bare
A cosy, hidden, wholefood kitchen that is the perfect place for a relaxed catch-up with friends or a place to enjoy a coffee and get some work done. If extras like probiotic pesto, chermoula chicken, fermented beetroot cashew cheese and nitrate free bacon doesn't grab your attention, I don't know what will.
1/1 Bungan Lane, Mona Vale 2103
Momo's
Poke bowls on crack! These bad boys are a great value for money and again, you won't feel guilty about stuffing your face. What the hell did I eat before poke bowls?! I am now forever grateful for this food creation. Side note, Momo's also serves scrumptious dumplings.
28 Market Place, Manly 2095
The Hold
If there was one word to describe The Hold, it would be cool. Located in the heart of Manly, The Hold looks like the inside of an old ship. For an afternoon pick-me-up order their Espresso Rumtini. They also serve some of the best burgers I've ever tasted like their famous Captain Jack Burger with a beef patty, crispy bacon, spanish onions, American Jack cheddar, a mac n' cheese infused onion ring, bourbon bbq sauce and American mustard. I mean c'mon! Plus, all their burgers can be transformed into vegan goodness.
24 Sydney Road, Manly 2095
Namastey India
This a family owned business and you can tell that their food is made with love. Please don't just order butter chicken. I know it can be hard to stray from what you know is good but they serve a variety of traditional Indian meals that taste just as delicious.
11/9 The Strand, Dee Why 2099
Recommendations by Tamara Bose.