10 Batshit Crazy TV Shows We Can't Help But Watch
04 July 2019
Like a large class of merlot after a less than ideal day at work or another viewing of P.S. I Love You to coincide with latest 'We're engaged!' announcement to hit your Facebook feed, sometimes what we want in life isn't exactly highbrow. But who cares about highbrow? In fact, in my not-so-humble opinion, the best TV is also the trashiest TV, especially when it comes to the reality genre.
We're not talking about Masterchef, The Voice or any other reality TV shows your parents feel the need to watch every single night of the week. We're talking about reality television that is so far from reality that we can't look away. Better than anything Kris Jenner could cook up on KWUTK, the Real Housewives could pick a fight over or Osher could stir up on The Bachelor (or any of it's spinoffs, take your pick), these shows are go-to trashy TV fix. Because sometimes you need something so bad, that it's good. Love Island
There is nothing more enjoyable than watching a bunch of young, hot, British people making absolute tits out of themselves on national television. If you're one of those people who says they watch Love Island as a practice in societal reflection, see the above gif. Admit it, we all watch Love Island because quite frankly, watching sexy people couple and recouple, fall in love in the space of a few days and fight over other sexy people is entertaining.
What's better than watching a bunch of people falling in and out of love while stuck on island? Watching them do it naked! Honestly, I don't know how this show ever got past the brainstorming stage but boy am I glad it is. If you're not keen on testosterone-fuelled egos that come with The Bachelor franchises or Love Island, Dating Naked is the answer. Watching a guy's face drop when a bloke with a bigger peen shows up in PRICELESS.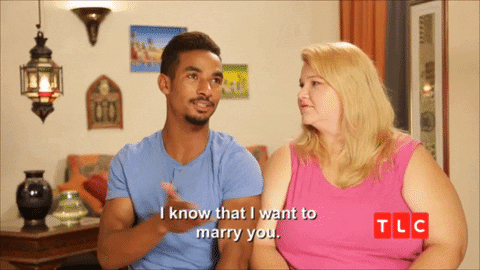 90 Day Fiancé
It's a universal truth that the worst thing about visiting family when you have a significant other is the incessant questions about when you two will decide to get married. Well what if you only had 90 days to decide? That's pretty much how 90 Day Fiancé goes. Long distance couples eligible for a K-1 visa in the U.S. move in together for 90 days and keep their fingers crossed things will work out so one of them doesn't get deported. Being the kind of trashy reality TV we love you can expect lots of judgemental in-laws and seriously mismatched couples.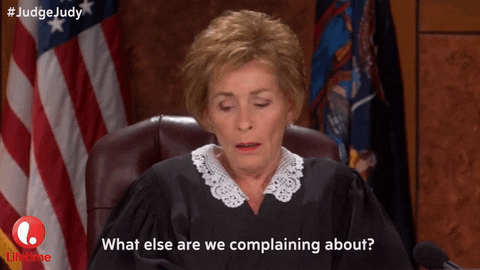 I'm not one to reminisce about the good old days. You want to give your toddler an iPad to keep them busy (and quiet) at dinner? Go for it. However, I do feel a small sense of pity for today's youth. Since Netflix arrived I'm not sure taking a day off "sick" from school has been the same. For me, a day off consisted of enough Judge Judy reruns to a) scare you into going back to school and b) develop an early affection for trashy reality TV. Side note, good old Judes earns a cool US $47 million per week on this show.

Married At First Sight
When Married At First Sight first aired, love blossomed. Not between the contestants but between us and our TV screens. I don't know where these relationship experts got their accreditation from, my guess is the inside of a cereal box, but oh lord they never get it quite right. What's better is that they definitely scrape the bottom of the barrel to find the most treacherous singletons out there because these guys love a spouse swap and the shit shows that follow.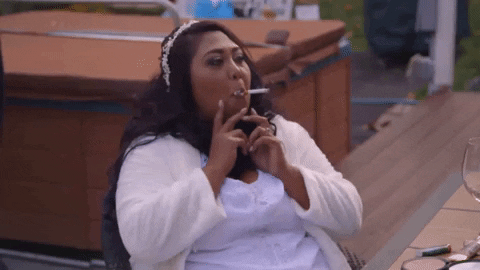 Don't Tell The Bride
Speaking of marriage, do you know the worst way to start one? By planning a wedding and leaving the bride completely out of the loop. I don't know what it is about weddings that make grooms throw everything they know about their loved one out the window. A roller coaster before the ceremony? Sure that'll do wonders for your beloved's meticulously styled hair. A Shrek themed wedding? I can't see any potential warning signs there. If you're going full wedding trash mode because you're planning your own, intersperse Don't Tell The Bride with eps of Bridezilla too. You'll instantly feel a little bit better.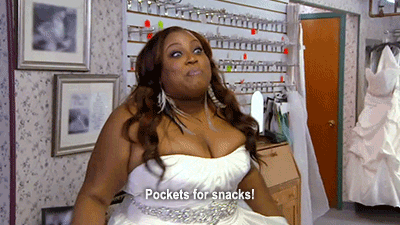 Say Yes To The Dress
Buying a wedding dress is hard. It's even harder, when you have a TV crew, 160 extremely opinionated bridesmaids, a mother who doesn't see your vision and a mother-in-law who can't even hide her dislike for you. Sounds like an uncommon situation right? Well it mustn't be with how many seasons and spinoffs of Say Yes To The Dress are floating around. Of course every bride wants a modern but traditional, lace, sequin and taffeta, mermaid-style, princess dress made from hand-spun silk with a 40 metre long train and all for under $89.99. Hint, if you do want to save on your wedding dress, might I point you in this direction.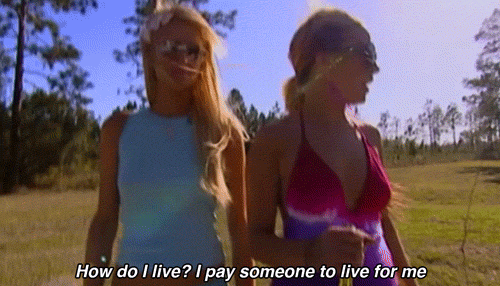 The Simple Life
There will always be a special place in our hearts for the show that blessed us with Nicole Richie, Paris Hilton and Kim Kardashian references before Kim Kardashian was even a thing. The Simple Life follows Nicole and Paris as they pretend to be poor and do poor people things (aka work, pay for your own things and just generally living life like a normal person) was about as entertaining as you could get in the early 2000s. If you're one of those people who likes to live in the present, catch Nicole Richie on Netflix's Great News.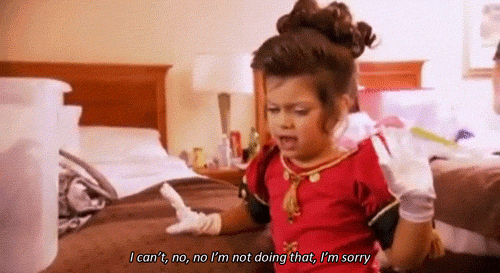 Toddlers and Tiaras
This show serves a double purpose. Not only is it great trash TV, it's also pretty great (but not medically affective people) contraception. Bratty children who's parents think they are the greatest blessing born on this earth since Jesus Christ himself combined with hairspray, sugar rushes and mass amounts of tulle. What more does a show need? Oh and let us not forget this was the show where the world was first introduced to the hero that is Honey Boo Boo.
Catfish: The TV Show
Catfish follows the journey of fools people who have fallen madly in love with someone they met online but have never met in person. The hosts travel the U.S. literally outing people for pretending to be someone else online. There's lies, mystery, surprises, betrayal and everything else you'd see on The Bold And The Beautiful but it's real and goodness gracious it's entertaining.