The Best Christmas Advent Calendars: An Investigation
11 November 2019
A popular saying around Showpo HQ is 'rules control the fun'. And you know what, that's probably the only quote I'd ever have tattooed on my body. However, there is one rule that I couldn't get along with as a child and still struggle with now. It's not so much a rule as it is a system. I'm talking about advent calendars. I could never stop myself from racing ahead and eating more than my daily allowance of chocolate. Of course, I'd be filthy that my brother's calendar was lasting longer than my own. The temptation to eat his too was real (and occasionally got the better of me, sorry bud!). However, imagine my struggle now. Adult advent calendars are SO much more enticing. These are the best advent calendars this year and the ones I'll have to sit on my hands I want to rip into all at once.
Diptyque Advent Calendar
If there's one thing you're bound to be surrounded by at Christmas as a 20-something-plus woman it's a scented candle. You'll get one at the office secret Santa, one from each of the ladies in your book club, one from your partner's mother who still somehow doesn't know you any better and one from the aforementioned brother who's advent chocolates you stole as a child. However, it is super unlikely any of these candles will be the bougie ones made by Diptyque. Sure this calendar will set you back $612 but in return, you get 24 heavenly scented products that range of full-size candles to minis, room sprays and perfumes. You'll be the best smelling person during the days leading up to Christmas and well into the New Year.
Aldi Wine Advent Calendar
Now to bring you back down to earth from that price tag, our friends at Aldi are here to help you out. Not only are they back with their famed wine advent calendar – yes, that's 24 wines over 24 days – but they've added some newbies to the lineup. Aldi superfans (we all know one) can pick up cheese advent calendars, craft beer advent calendars and a boutique gin advent calendar from that mysterious middle aisle.
Yawn Coffee Advent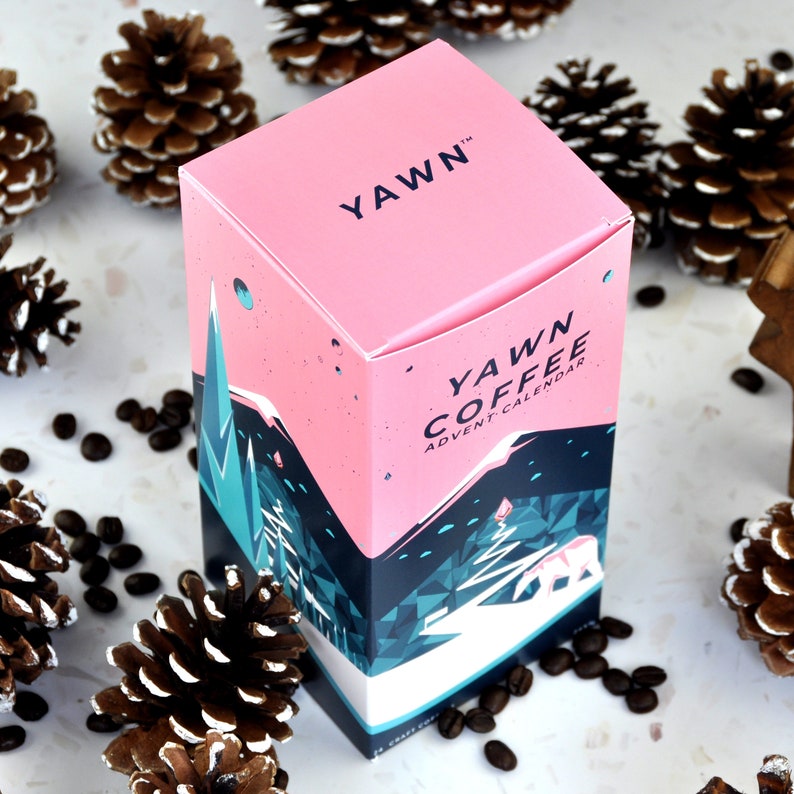 Calling all coffee lovers! There's finally an advent calendar to satisfy your cravings. Filled with 24 sachets of unique speciality coffees, this calendar is the perfect gift (for someone else or yourself). Christmas Gift Selection Box, Fresh Whole Bean or Ground. Plus the people behind Yawn really understand coffee people. You can either whole bean or ground coffee so you don't have to sacrifice your favourite way to brew.
T2 Christmas Countdown
If a cuppa tea is more your speed than a full-on 24-day caffeine blowout, we won't judge. T2 also has a super-cute offering of advent calendars. Each window has a different flavour tea hiding behind it and again, no matter how you brew, there's a calendar for you. Both the teabag and looseleaf iterations retail for $40.
Love Honey Best Sex Of Your Life Couple's Calendar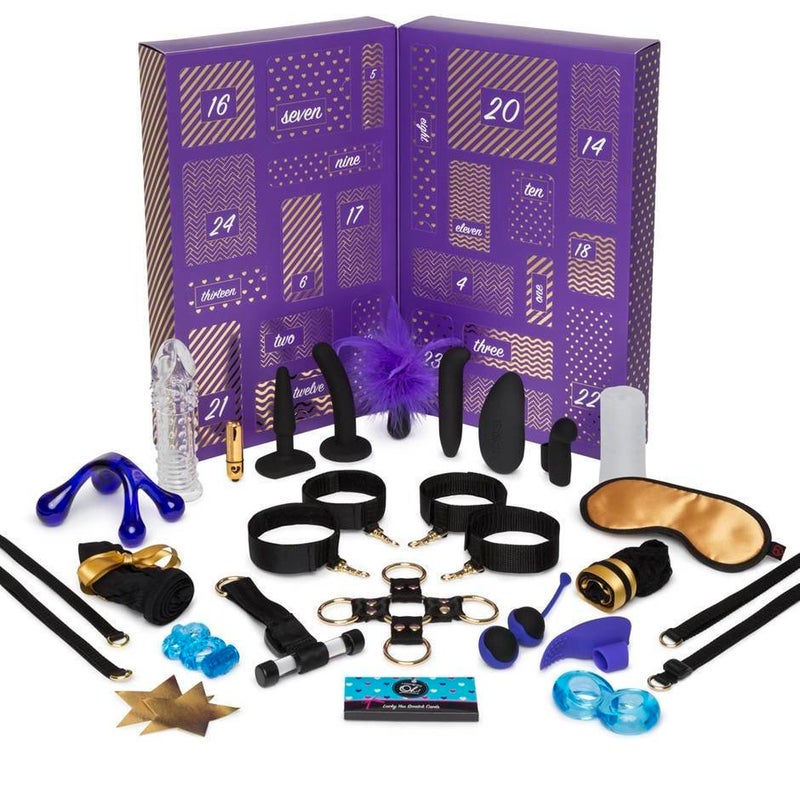 We're the first to admit this advent calendar isn't for everyone. However, for those of you like to take…um advantage of the extra time you get to spend with your loved one over the festive season, this is one for you both. With 24 kinky surprises behind each window, you'll have hours of entertainment at your fingertips. As an added bonus, most of them aren't one-trick ponies. You'll be enjoying the contents of this calendar for many Christmases to cum come.
Best Beauty Advent Calendars 2019
L'Occatine Classic Beauty Advent Calendar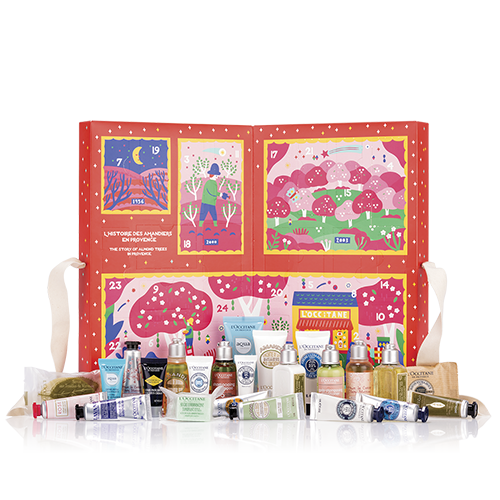 L'occitane's Classic Beauty advent calendar sells out every year and with the loot inside, it's no wonder. This year, the calendar takes the form of a book as a nod to the brand's heritage and their work with local farmers in Provence, France. If you don't want to know what's inside, stop reading now. There's many sumptuous minis hiding behind the windows including cult favourites like the Almond Delicious Hand Cream and the Aqua Ultra Thirst-Quenching Face Gel.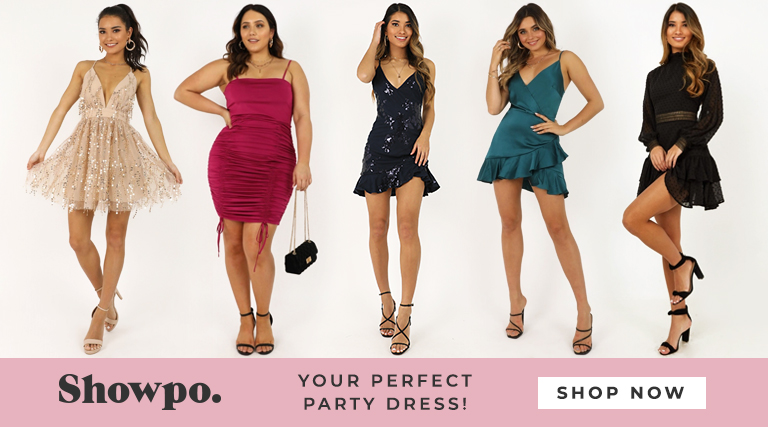 Body Shop Christmas Ultimate Advent
The Body Shop released three versions of their sought-after advent calendars every year. And every year they sell out fast and there's little wondering why. There aren't just minis in these oversized calendars, there's plenty of full-sized superstars in here. If you aren't worried about the surprise being ruined you'll be happy to know there's a Himalayan Charcoal Mask (my personal fave) in the largest advent calendar and three products from their best-selling British Rose collection.
Mr Porter The 12 Days Of Grooming
For the man in your life, you can't go past the Mr Porter 12 Days Of Grooming calendar. What better way to drop a hint that his skin is in dire straits than getting him everything he can possibly need. Just be warned, you'll probably need to map out the steps to his new skincare regime for him.
MAC Starring You Advent Calendar
This can be a hard one to get your hands on but if you're into MAC (who isn't?) or have a beauty guru in your life, it's worth tracking down. With 24 coveted MAC items, the Starring You Advent Calendar tops you up on your tried and tested faves and introduces you to a few new cult faves.
The Lush Advent Calendar
Bathers be warned, Lush only makes a small batch of these and they sell out fast. Filled the brim with both Christmas favourites and year-round pics, this calendar is well worth the price tag if you need a little festive season R&R. Plus now that Lush has established themselves in the cosmetics game you'll get to sample some of their brand-spanking-new lipsticks and highlighters.
Armani Beauty The Advent Calendar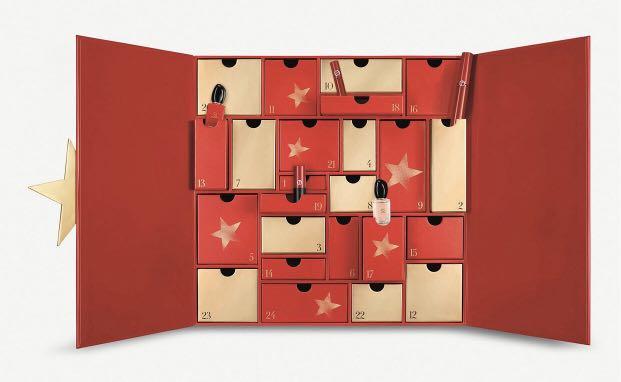 Anyone who has copped a whiff of Giorgio Armani's Si perfume before knows this company is not messing around when it comes to beauty. In their first-ever advent calendar, Armani has hidden the Si Eau de Parfum, a Lip Maestro and Eyes to Kill Mascara behind the windows.
Best Luxury Advent Calendars 2019
Tiffany & Co. Advent Calendar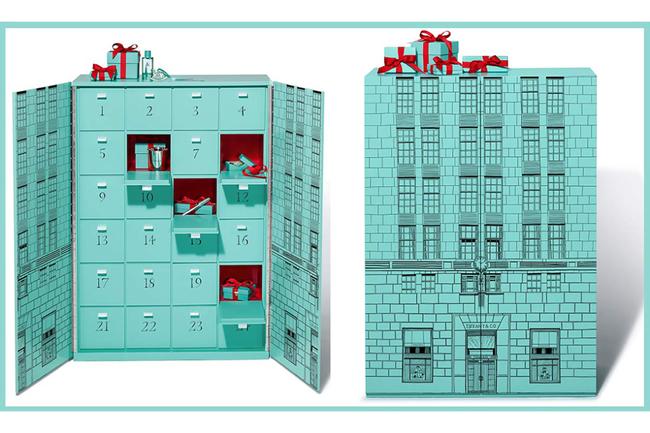 Should you have a cool $163,000 lying around, let us introduce you to the Tiffany & Co. advent calendar. You could argue this is more of a flex than a gift but it's not just the price that's heavy. 160 kilograms? I'd bench that easily. Oh and did we mentioned it's assembled by a team of men wearing white gloves when it arrives. Like I said, a flex. So is it worth it? Well, that depends. Do you have any great need for a silver harmonica or clothespin? Probably not. However, the diamond jewellery, perfume and ornaments wouldn't go astray.
Maison Christian Dior Advent Calendar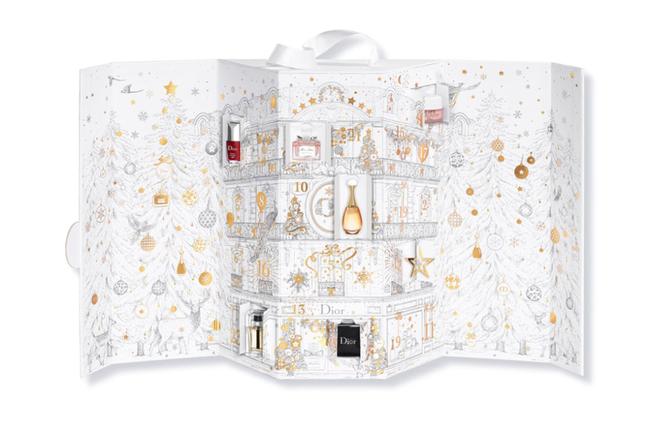 Maison Christian Dior's advent calendar is hotly anticipated every year. You're not going to find a saddlebag behind the windows of this artist illustrated calendar. Instead, the $635 gift houses some of Dior's finest beauty and home products including candles, perfume and skincare.
Yves Saint Laurent Advent Calendar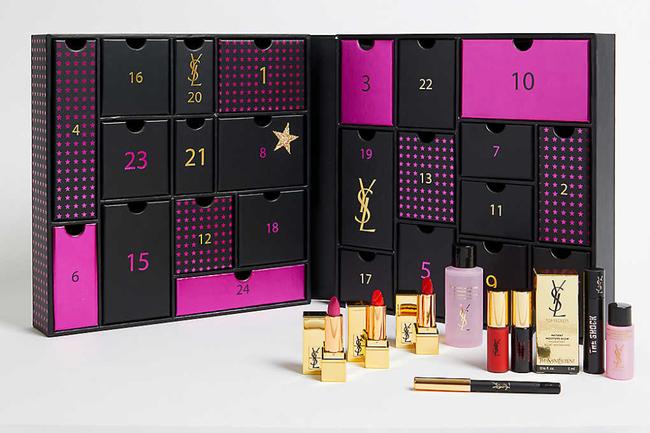 Finally, the most modestly priced luxury calendar (and we can't believe we're calling $399 modest) is the one by Yves Saint Laurent. Since you'll be working overtime for the next 3 months to avoid it, YSL has kindly tossed in a full-size Touché Éclat pen to make your under-eye bags disappear. There are also 21 YSL beauty minis and a mystery accessory you have to buy the calendar to reveal. So if anyone out there is incredibly bougie, tell us what it is!