How To Survive A Family Holiday As An Adult
11 July 2019
Not to brag, but I just got back from a 10-day road trip around the Scottish Highlands with my Mum and my fiancé and we're all still friends. Okay, maybe that is a brag because travelling with family is hard and I think we deserve a pat on the back for escaping the trip without any life-altering injuries.
If you're jetting off for a family vacay soon do yourself, and your family, a favour and take note of these survival tips.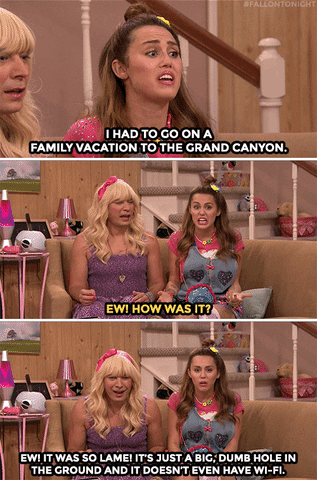 Compromise
Yup, it didn't take us long to mention the C word but honestly the number one thing to keep in mind on your family trip is compromise. Parents eager for a city break but you'd rather drop and flop on the beach? Do both. Go along for the ride with the sightseeing and tourist traps your parentals adore but suggest a couple of days somewhere sunny and sandy for some final R&R before you all head home. If you want to go all out with the activities like hiking but your fellow travellers aren't so keen, maybe pick a trail that's more of a stroll than a hike.
Plan some alone time
If you can spend every waking moment with your family and still remain on speaking terms, then good on you. If not, welcome to the real world and meet your new best friend: alone time. Make most of your outings and activities suitable for the group but don't feel guilty booking in a couple of hours to yourself each day. How you choose to spend that time is up to you but maybe don't do anything too major. You don't to be the person saying "oh I already did that" when everyone is up and ready to see the Eifel tower the next morning. To avoid any potential hurt feelings, chat about what activities you might want to do on your own. A little alone time also gives you time to remember why you came away with the fam in the first place.
READ: How To Deal With Every Type Of Friend On A Group Vacay
Bring something to the table
It can be super tempting to sit back in the planning process and let your parents do the lot. However, you'll each get the holiday you want if you get involved with the nitty gritty that needs to be done before you board your flight. Do a little research on some great places to say or maybe make a reservation at a nice restaurant to celebrate the end of the trip. If you wait for your parents to do the lot, you can't complain when you come home with zero items ticked off your bucket list but enough facts about renaissance art to start your own museum.
Pay your own way (or at least some of it)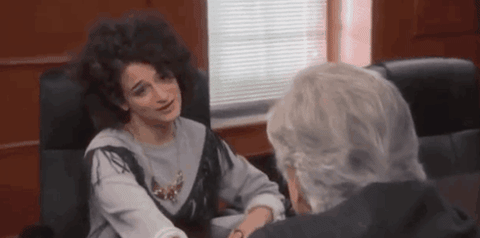 If you're lucky, one of the perks of travelling with your parents is that they'll offer to foot some of the bill. While it might be easy to let them pay your way, in the long run, it's better if you at least pay some of it yourself (you are an adult after all). Pick up the tab for dinner once or twice and offer to grab the morning coffees. This way your parents will treat you more like a travel buddy and less like a hanger-on.
Book a little extra space
It's obvious that everyone is going to need their own bedrooms to keep the peace but booking somewhere with a common space is just as important. It's way more comfortable (and less awkward) than having to hang out in someone's room at the end of the day. Plus if you book a serviced apartment or an Airbnb instead of regular hotel rooms, chances are you'll get more than one bathroom which will honestly solve most of your problems.
READ: How To Holiday As A Couple Without Breaking Up
Take the damn photo

Mums everywhere are obsessed with taking 40 family photos per metre travelled. While it may be annoying and it certainly won't capture your finest angle, just take the photo. You'll be happy to have them later in life and who knows your Mum might actually turn out to be the best 'Insta Husband' of them all.