15 Ways To Beat The Sunday Scaries
18 November 2019
We've all experienced the symptoms of Mondayitis or the Sunday Scaries at some point. It's that heavy feeling in your chest that sort of feels like someone is sitting on it. You know every time the week ends up being totally fine and there was nothing to worry about but you just can't shake this feeling of dread. To help you kick the Sunday Scaries, get yourself in the habit of a Sunday ritual. To get you started, here's a list of things you can do on a Sunday to make Monday a whole lot easier.
Look at your calendar and plan the week ahead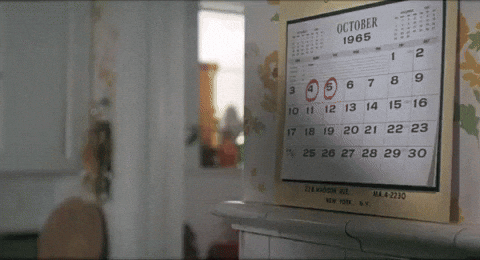 Do this on a Sunday morning so that you have the rest of the day to set it aside and not have to think about your upcoming week. There's nothing worse come Monday morning and realising that a meeting was moved to earlier in the day or that you forgot you had lunch scheduled with a client or friend. It's the perfect time to get your priorities sorted and figure out your plan of attack. 
Do a little meal prep
If cooking isn't your thing, stick to meal prepping for the first 3 days and not the whole working week. You really don't want to spend your whole afternoon meal prepping especially if it's beach weather outside. Do a grocery shop on a Saturday so you get it out of the way and be realistic about how much time you have to cook. Keep your meals simple, now is not the time to get all Masterchef. 
Tidy up not clean up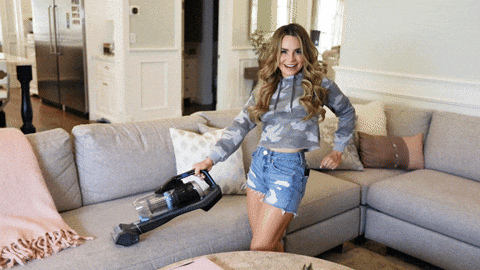 Nothing makes you want to crawl into bed more than looking around your bedroom and seeing all the mess you made. The 'I'll deal with that later' attitude you had during the week is finally catching up to you. It will be better for your mental health if you just nip it in the bud and start tidying up. Now, I didn't say clean, I said tidy. We all know that once you actually start cleaning, your afternoon will be totally consumed by the vacuum. 
Go to bed early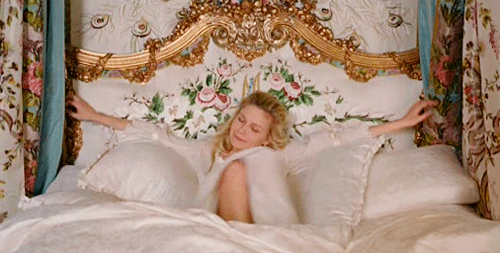 The best thing you can do to ensure you get up on Monday feeling fresh and rested is catching enough sleep. If anything, you should be going to bed a bit earlier than you would during the week so your body can recover from the weekend. Hands up if you're still feeling the effects of cocktail number five the night before? Now's the time to pass on that Sunday session.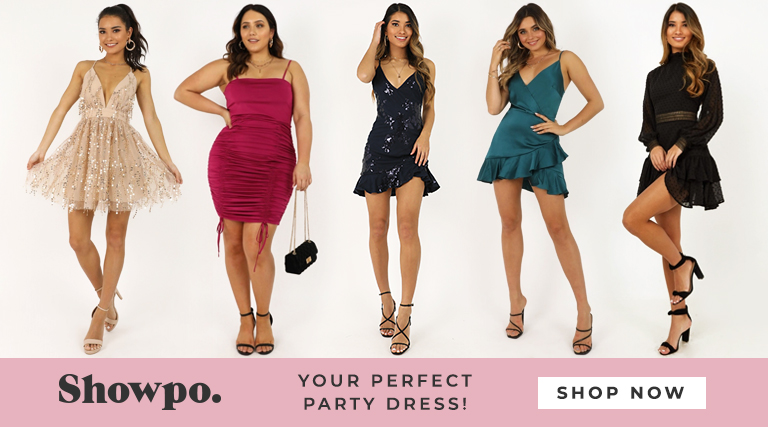 Create a nighttime ritual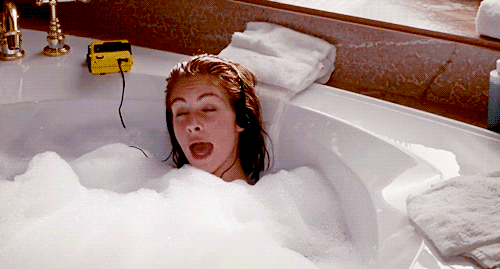 Having mentioned getting enough sleep, it's also important to prep yourself for a good night's sleep. This might mean running yourself a bath, making yourself a cup of tea and reading a book or watching that episode of Friends. They say you shouldn't be on technology for at least two hours before bed but that seems unrealistic TBH. See if you can do one hour before or if that's too hard, we know you can do 30 minutes before. Pick up an actual book, it'll put you to sleep in no time. 
Prep your bag and work clothes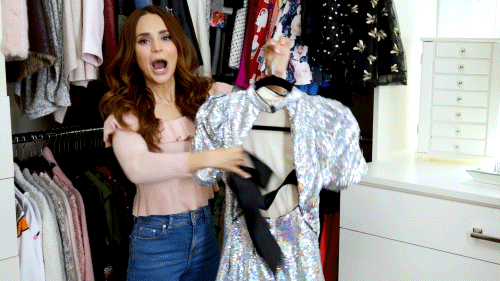 It's asking too much to lay out every outfit for the next five days so just start with outfits for Monday and Tuesday and go from there. We've got you covered here from some workwear inspired attire. Also, set out your workout clothes and shoes where you can see them so it's one of the first things you see when you open your eyes. Hopefully that will motivate you to get out of bed and put them on. 
Create a morning ritual
For years I've been trying to practice a morning ritual but my hands love my snooze button way too much. I know I'll feel so much better if I just woke up a bit earlier so that I don't rush and I can actually do a couple things before walking out the door. Here are some things on my ideal morning routine list, hopefully, one day I'll actually do them. 
Do something fun on a Sunday afternoon
I'm sure everyone can relate to that sinking feeling in your stomach when it reaches 4pm on a Sunday and you realise these are your last moments of enjoying your weekend freedom. Go and see a movie, have a coffee catch-up with your friends, go to the beach with your bestie, treat yourself to a massage or a facial, head to the markets, plan a vacation. There are so many things you can still do! 
Write it out 
Still can't get rid of that ick feeling? Write it all out. Grab a notebook or a blank piece of paper and write down what's going on in that head of yours. Don't think about it too much, just start writing. It's better to get it down on paper instead of keeping it all in your head. 
Change your mindset  
Writing down your feelings will help put things into perspective and change your mindset. However, what is good to remember is that you've been able to get through your hardest days so far. You will get through these feelings, they will pass and usually, 9 times out of 10, it's never as bad as you thought it would be. 
Get outside 
I've made the mistake before when I've felt so tired and unmotivated that I spent the whole Sunday at home, even if it was nice and sunny outside. This is the worst thing you can do as it will leave you feeling a lot more rundown and moody. I can guarantee that you will no longer feel tired after getting out the door. The best place you can go when you're feeling this way is out in nature. Go for a swim, grab your BFF and go for a walk, drive to a lookout and have a picnic with your partner.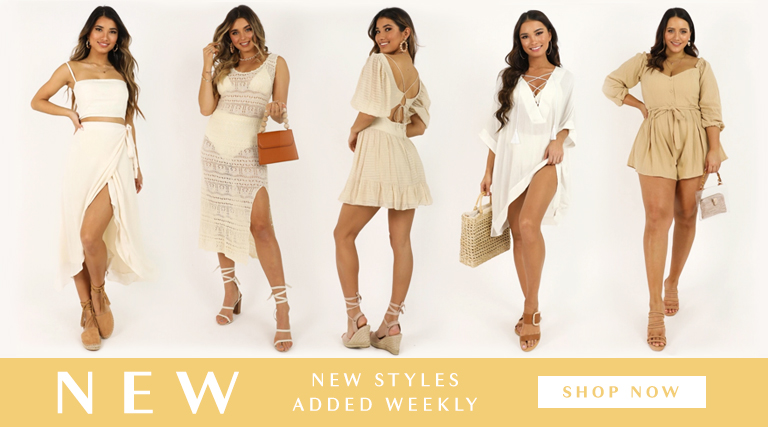 Drink water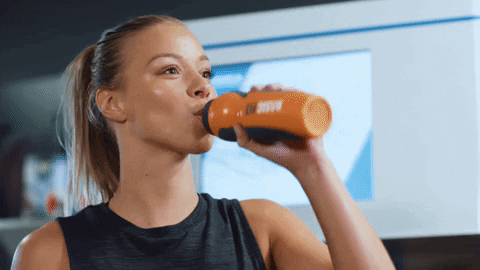 If you're feeling tired, dehydration could be a reason so next time your eyes are feeling a little cloudy and you feel a bit tense, have a big glass of water or two. Another great tip is to put some ice in your water and put a couple teaspoons in there. Let it rest for a moment and then hold those teaspoons under your eyes. It feels so nice and soothing!  
Delete your social media apps for the day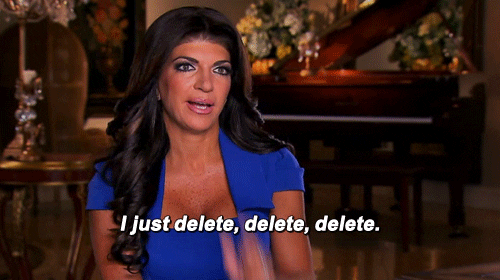 Sometimes I actually have to delete my social media apps on my phone and then reload them later just so I can get rid of the temptation to look at it. It's too easy to pick up your phone and have a scroll. You really don't miss out on anything by not looking at Insta or Facebook for the day.
Go out for brunch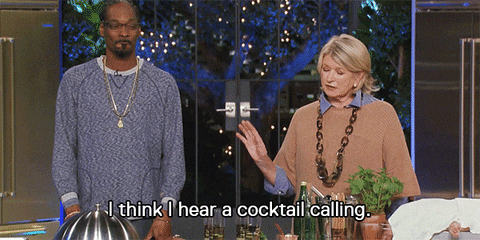 There really is nothing better than a Sunday brunch!  Just don't overdo it on the mimosas. Make it a tradition with your gals to go out for breakfast on the weekend. It will lift your mood instantly! 
Try a yoga or a barre class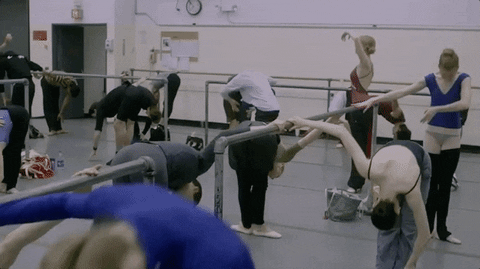 A great thing to do before or after your brunch (maybe not right after, you need to let that avo on toast digest) is a yoga or barre class. It's super beneficial for your body and will make you feel less stressed and overwhelmed. 
Words by Tamara Bose.