Last-Minute Christmas Presents People Will Actually Like
23 December 2019
I'm going to go ahead and give you the reminder nobody asked for. Today is December 23rd. Fact check me on whatever calendar you have nearby. I am not lying and you, my friend, have left it a touch late on the old Christmas shopping situation. Don't be embarrassed, we've all done it. There's always one person we completely blanked during the planning process. Making a list and checking it twice is not a foolproof process. I don't care what the song says, as a system, it's flawed. However, you don't have time to dwell on that. You've got last-minute Christmas shopping to do. I, on the other hand, am feeling rather smug, I've done all of mine. So if you can handle my smugness, read on for the perfect last-minute Christmas gifts. I promise your friends, family, Great-Aunt Gertie won't know you forgot about them.
Gift Cards (from Showpo…obvi)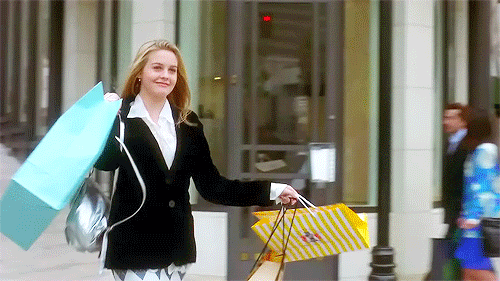 I know this is a wildly unpopular opinion, but I don't think gift cards are a lazy gift. Sure is it a bit naff that your loved one will know exactly how much you spent on them? Yes, yes it is. However, if I had to choose between every single bad gift I've been given or a gift card for my favourite store, I have no shame in saying I'd pick the gift card. Now I can already see people jumping in on the comments with a slew of "it's the thought that counts" and other clichés. And yes, you're quite right. But if you've noticed where I normally waste my paycheck and thought about bolstering my spending habits, then that, my friend, is indeed a very good thought. If you've thought I'd enjoy a moustache shaped mood ring, then no, sorry you haven't thought at all. FYI, that is a real-life gift my fiancé gave me not that long ago and I will hear about including it as an example when I get home.
However, it's important to note not all gift cards are made equal. Sorry but it's a fact. A Showpo gift card, for instance, is brilliant. It shows you thought about the fashionable gal in your life's interests before picking any old gift card and you can get it within 30 seconds so no disastrous trips to the shops required. If you gave her a Bunnings gift card, that's not so hot. Same goes for those EFTPOS cards you can use anywhere, you may as well whack cash in an envelope that says 'I forgot about you' on the front. And that's the tea.
A Spa Day
Head to any spa in your local area, go inside, pay for a treatment and leave as your Mum's new favourite child. This is a method I have tried and tested. Believe me, it was successful, just ask my brother. In essence, what you're buying is a gift card. If you still have reservations about gift cards, see above. If you've seen the above, recognised it's rightfulness, but still crave a more personalised touch, this is the answer. Instead of popping a certain value to be redeemed at the spa, pick a treatment you know the recipient will love. For some that might be a massage, for other's it's a facial. Either way, the longest part of this process is picking what to go for. After that, it's instantaneous. Now go revel in that favourite-child glow.
Skydiving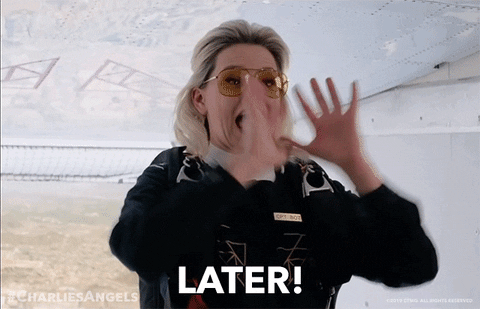 Nothing says 'I love you' like paying for your loved one to be pushed out the side of a plane that's like a gazillion feet in the air. Sure, if the person getting the gift doesn't dig heights, don't do this to them. You will be intentionally left of their list next year. However, if you've got a daredevil in the fam, this is exactly what they want but maybe wouldn't bite the bullet and buy themselves. On the other hand, if your sibling has been a particular pain in your side this year, skydiving will set them straight. Probably.
A Subscription
Subscriptions are another cracking gift. Their main forte is that every month for the next year, the person you're giving it to is going to be reminded of you. Brilliant. Not only does it look like you thought about them in advance but they get a monthly dose of joy, courtesy of you. Now you can go the traditional route with a magazine subscription or mix it up. Personally one of the best things in my life is my shampoo and conditioner subscription. It's from Function Of Beauty and comes every three months. I get to choose the scent, the colour, the benefits for my hair. It's fab. You could also do a year's worth of Netflix, a beauty box or a wine subscription (I did a craft beer one for my fiancé two years ago and I still get thanked for it)! The Dollar Shave Club also has a great one for the hairy man in your life. Bye-bye beard burn!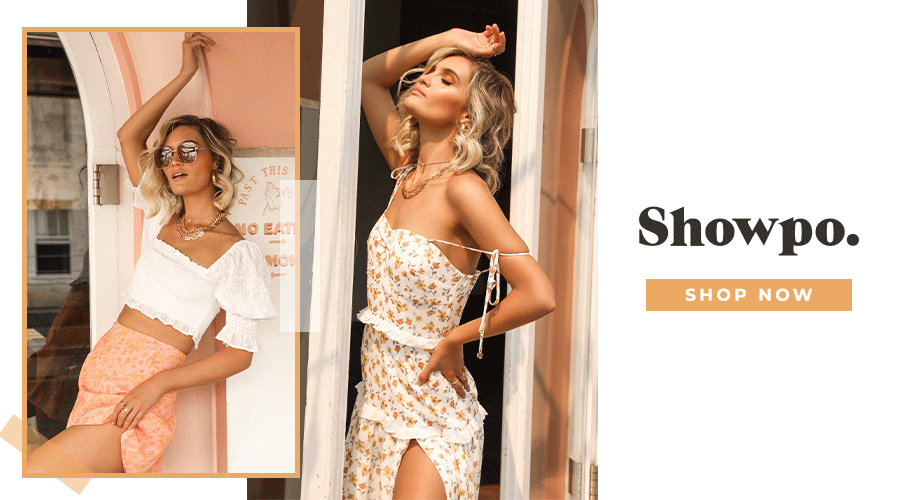 An Experience
Whether it's high tea, a night glamping under the stars or scuba diving, giving an experience is a great way to go about Christmas. Not only does your pal get a day out they'll never forget, you get to go along too! One for them, one for you. That's what Christmas is all about, right?
Merry Procrastmas, Emma Roffey.