How To Host A Luxe Dinner Party When You're Broke AF
22 May 2019
Now that winter is on its way that means coming up with every excuse to get cosy and stay indoors. So, instead of braving inclement weather it's the perfect time to invite your favourite peeps around and have yourself a good ol' fashioned dinner party. But how can you be the hostess with the mostest when you're a little bit poor (okay a lot poor)? From what to serve, to how to decorate here are some guaranteed ways to throw a luxe soiree on a budget.
Tidy up
Even if your friends are used to seeing your place as if a bomb went off, make an effort in this instance and give the place a good vacuum, hide your dirty laundry where it can't be seen and give everything a good tidy up. A clean house = serious grown up dinner party.
Go for a group meal
There's a growing trend to serving share plates at everything from big events to upmarket restaurants so copy and paste this into your dinner party because it makes things oh-so easy. If 11 seasons of Masterchef has taught us anything it's that plating up multiple meals takes an inordinate amount of time, but whacking everything onto a nice big platter or bowl works a treat time-wise and presentation-wise. As for your menu, think things that can be shared easily— a beautiful roast chicken sliced up accompanied with warming sides like roast veggies or a Mexican themed spread where people can DIY their own tacos is the kind of thing made for group meals. Also, it's remarkably inexpensive to do.
Put together an appetiser grazing platter
Individual appetisers can be a bit of a pain to cook, so save yourself the hassle and put together a grazing platter instead. Serve things like sliced crusty bread with olive oil and balsamic vinegar on a board a la your fave restaurant then dot it with other things like olives, cheese and dips. You could even throw other random things in like a few cubes of chocolate here and a smattering of nuts and there and you've got yourself a seriously impressive offering.
Go for a warming dessert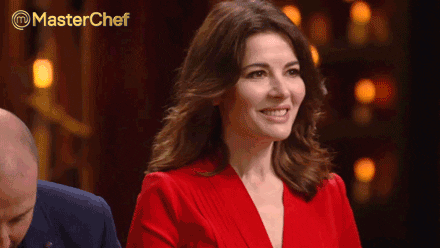 Dessert's a key part of any dinner party but it can also be the most fiddly (have you ever tried to make panna cotta from scratch?) and once you've bought all the ingredients it can really add up. However the great thing about winter is that it's all about comfort desserts. So you could easily whip up boxed supermarket brownies, serve it with ice cream and call it a day and people will still think you're Nigella Lawson.
Ask people to bring alcohol to share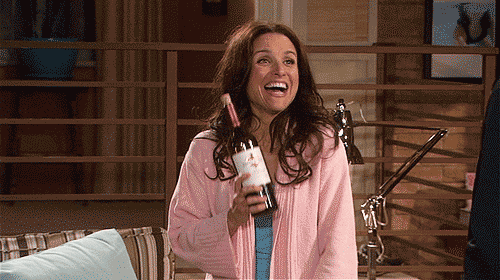 If your friends ask what they can bring this is a great opportunity to tick the booze box. Ask people to take along a spirit they'd like to share, while you supply the mixers and you can have the cocktails flowing all night long.
Utilise candles
A dinner party is all about the mood and nothing says inviting more than warm candlelit lighting. We're not talking breaking out the designer candles worth more than you make an hour either. You could easily hit up your fave two dollar shop for a scented candle or two and a bag of tea lights for the table and you've got yourself some serious ambience.
Put some greenery in a jar
Whether you hit up Woolies or the local florist, flowers can be bloody expensive. So give the blooms a miss and opt for some greenery instead. Grab some eucalyptus leaves and pop them in a jar and you've got yourself the kind of rustic (and cheap!) centrepiece that Pinterest dreams are made of.
Have a really chill playlist
No one likes to have dinner in silence so make sure you've got a great playlist ready to go for background music. A few relaxing tunes can add to the overall vibe of any gathering and make people feel instantly at home.
Party planned by Tania Gomez