How To Pull Together An Epic Last-Minute Halloween Costume
14 October 2019
Don't get me wrong, I love being a southern hemisphere girl. White Christmases? No, thanks. School holidays in the middle of the year? Not for me. However, the one gripe I do have with ye old land down under is the lack of Halloween spirit. We don't get the autumnal colour palette perfect for Halloween and let's be real, mozzies don't make for great Halloween party guests. Don't even get me started on the hassle of thinking of a last-minute costume idea. That's the stuff of nightmares.
Every year a slew of Baby Boomers with Facebook jump online to moan and protest about little kids dressing up as their favourite Paw Patrol character and knocking on their door for lollies. But guess what. Karen, it's just a little bit of fun, isn't it? Harmless, spooky fun. No need to get your knickers in a twist.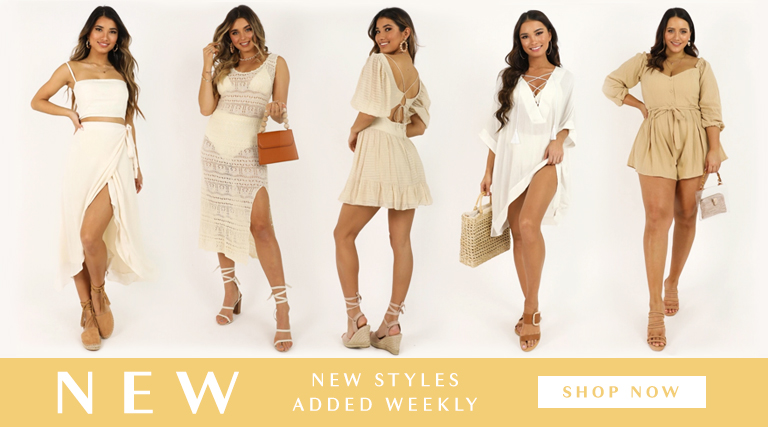 It's this complete anti-fun atmosphere makes it really hard to prep and plan a killer Halloween costume. So naturally, every year we're left scrambling for quick, easy, last-minute costumes that still look like they took a month to plan.
So, how exactly do you turn around a clever and cute Halloween costume, fast? It's simple if you follow these easy Halloween costume hacks.
Back to basics
Simple Halloween costumes are all about getting back to basics. The last thing you want to be doing is googling 'cute Halloween costumes' manically and then dropping upwards of $80 on a costume you'll only wear once. Oh and don't forget those ridiculous express shipping fees on top of that (we don't charge any, just sayin').
A good costume, therefore, uses basics you already own OR basics you can easily get your hands on. You know, stuff that your favourite online store would sell, like, I don't know, Showpo maybe?
Throw yourself together a last-minute mime costume! All you'll need is a comfy pair of black pants (leggings are so okay), a striped shirt, a little red hair scarf and a tiny touch of exaggerated makeup. E voila! Feeling a little more ~cultured~? Whip on a beret and pop on a little red lippy and you'll be chicest Parisian trick or treating.
Another great last-minute costume idea is the quintessential tourist. We're talking bum bags, socks with sandals, caps and a little falsified sunburn.
Use your sense of humour
Contrary to popular belief, sexy Halloween costumes aren't always the best way to go. I mean sure, they're a lot of fun and if you're feeling yourself, go right ahead. However, in my own humble opinion, funny Halloween costumes will always reign supreme. Or, have the best of both worlds with our idea of a sexy ghost (it's at about the halfway point in the vid below).
If you need a last-minute costume idea, you're guaranteed to find one in the video below.
Double up
Going in a couples costume with your best friend is another easy way to guarantee the success of your last-minute look. You can go as Sia and Maddie Ziegler from that epic music video for Chandelier. With only two core pieces to the costume, a nude bodysuit and an oversized platinum wig, this look is an easy couples costume to recreate.
Halloween hacks by Emma Roffey