23 Signs You're One Of 'Those' Christmas People
14 November 2019
Ah Christmas people. We all know one. They're out friends that are so into Christmas everyone else seems like The Grinch. They buy the best Christmas presents. They know every single word to every single Christmas carol and feel the need to sing them 365 days a year. It's me. I am a Christmas person and I bloody love it. If Christmas is also your absolute fave time of the year and the sheer thought of the 26th of December brings tears to your eyes, chances are you're one of us.
Still unsure? Here's 22 signs you're that Christmas person.
You watch Christmas movies all year round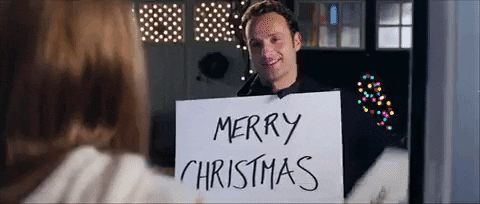 Love Actually, A Christmas Prince, The Grinch Who Stole Christmas, Home Alone. You've seen them all at least ten times. In fact, you even think Cameron Diaz deserves an Oscar for her work in The Holiday.
From November 1st your alarm tone is a Christmas carol
Mine's All I Want For Christmas Is You, obvi.
You have serious opinions on the Love Actually vs The Holiday debate
The Holiday is better, sorry but it's a fact.
You're adamant Die Hard is not a Christmas movie
I'll fight anyone with jingle bells who says it is.
Your Christmas tree goes up in November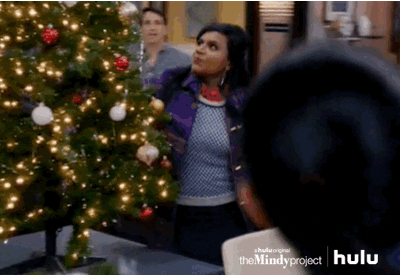 Preferably November 1st.
You hate Halloween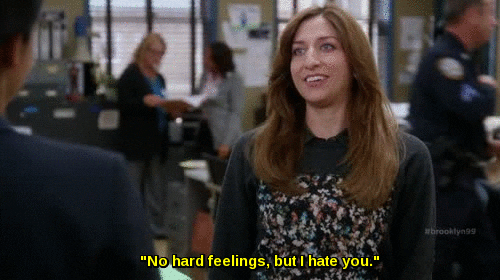 EUGH, Halloween is the only thing stopping Christmas from happening in October.
You take the office Secret Santa a little two seriously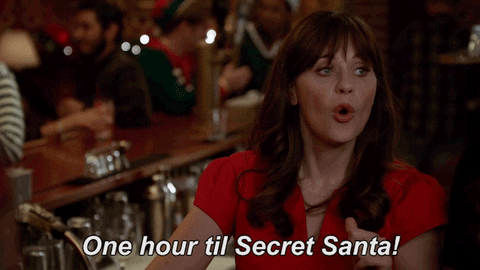 I will take my Secret Santa alias to the grave, got it?
You make a Christmas baking list…and check it twice
I'm very put out because someone in my team doesn't like nutmeg and that throws out my WHOLE menu.
You're constantly categorising people as naughty or nice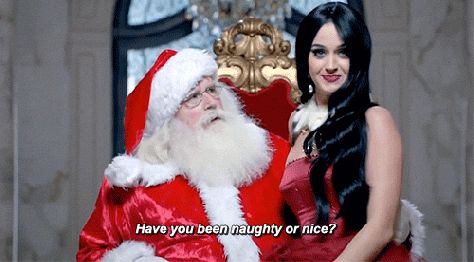 Once they're on the naughty list, it's VERY hard to get off it.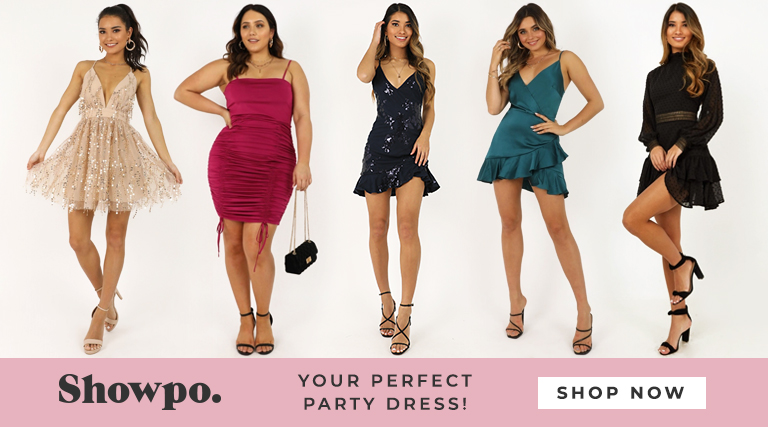 You still wake up early on Christmas morning as an adult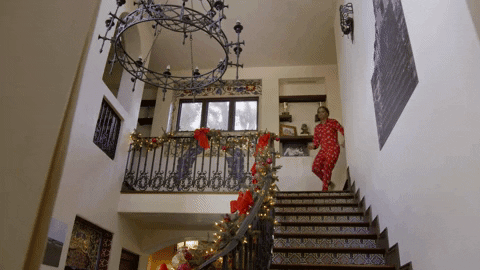 But apparently your parents don't think it's cute anymore.
You're secretly jealous Elf On The Shelf wasn't around when you were a kid
All we got was some dodgy reindeer hoof prints made from flour.
Christmas jumpers are your wardrobe staple…even if you're Australian

Am I too hot? Yes. Is your negative energy making it worse? Also yes.
Taking your significant other on a tour of house Christmas lights is a non-negotiable
Making them put your lights up is even better.
Your favourite dessert is gingerbread (preferably in the shape of a house)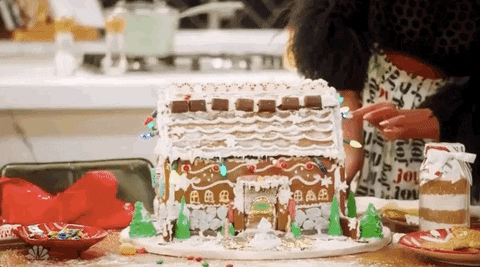 But don't actually eat it. We spend too long decorating them to ruin it like that.
From mid-November your house looks like it was taken over by elves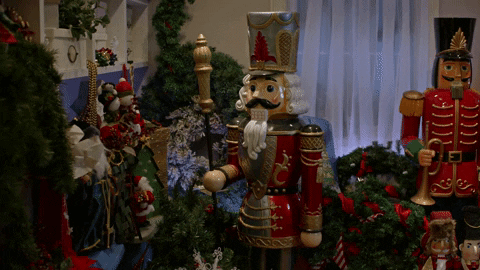 And it stays that way until mid-January if I'm honest.
You use snow in a can to decorate our Christmas tree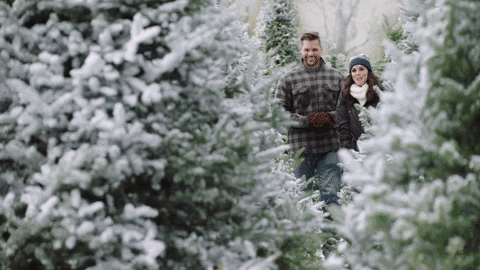 I'm dreaming of a white christmas, okay? Sue me.
You blow your budget on presents every year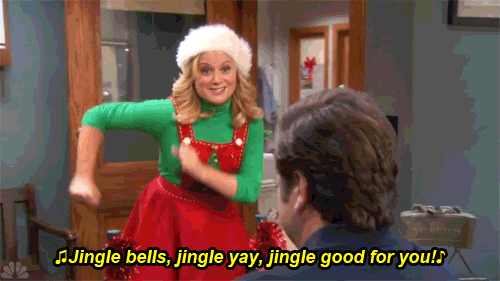 Every year you say you won't but Afterpay says you will.
You fantasise about Christmas dinner for far too long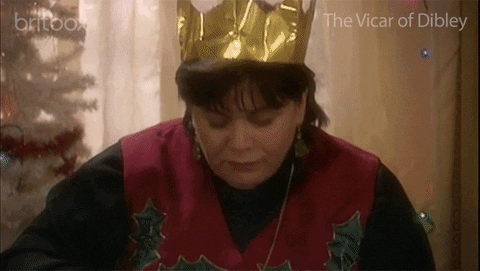 Shotgun the leftovers.
Your pets have Christmas costumes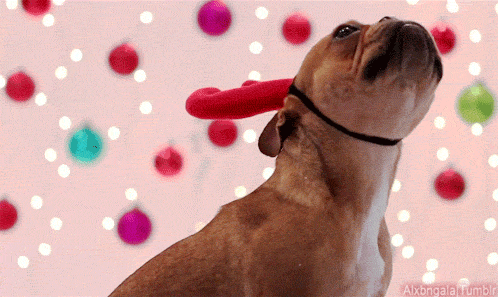 What else would they wear in their Santa photo?
Your Christmas playlist starts earlier than Westfield's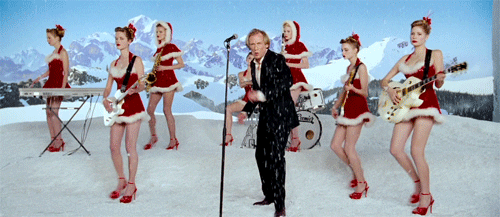 All I want for Christmas is for Mariah Carey to be played all-year-round.
You'd rather drink a Gingerbread latter than a pumpkin spice latte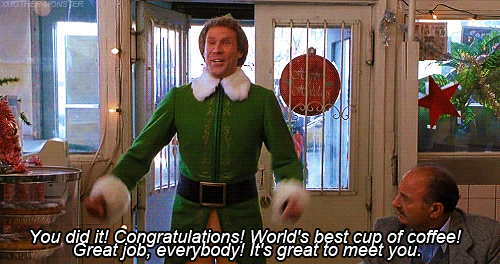 Pumpkin spice? I don't know her.
Not even the Boxing Day sales make you feel better about the fact Christmas is over for another year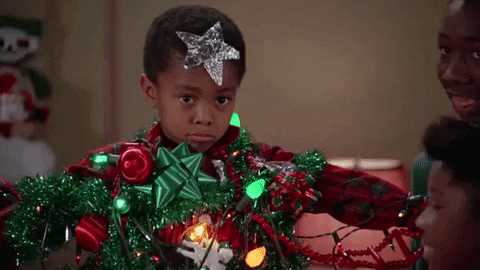 The post-Christmas blues are real.
You genuinely feel offended when someone asks you, "Isn't it a little early for Christmas?"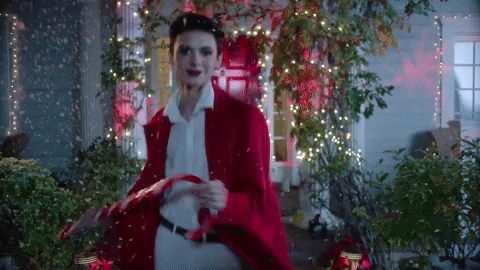 Of course someone on the naughty list would say that.
BRB, putting up my Christmas tree, Emma Roffey