14 Nostalgic Movies and TV Shows To Binge On Netflix
17 April 2019
Scrolling through Netflix is a lot like looking in your fridge. You have a look, you're not impressed with what you find. You might swap to Stan or Amazon Prime, but you're still not satisfied. Eventually, you go back to Netflix with significantly lower standards. 
Well, scroll no more. We've round up 20 of our faves so you'll never be left wondering what to watch again.
Sweet Home Alabama (Netflix)
Who doesn't love a bit of baby Reese Witherspoon? Especially with that attitude rocking those super 90's sunglasses. This has to be one of the first rom-coms that ever gave me unrealistic expectations of love and is still one of my all time favourites. Reese plays a newly engaged socialite who has to trek it back to her country hometown and get a divorce from her ex so she can marry a young Patrick Dempsey. Naturally, shenanigans ensue. If you're a super fan of baby Reese but not into rom-coms, stream Cruel Intentions instead.
Bridget Jones' Diary (Netflix)
There are two types of people in this world. People who admit they have gone full Bridget Jones at one point in their lives, and liars. Our ultimate on-screen hero, the Bridget Jones trilogy always hits the right notes in terms of witty banter, heartfelt moments and hilarious one-liners. Bonus points if you've read the books.
Gilmore Girls (Netflix)

We're not talking about the reboot, we mean the 7 seasons of goodness that truly sustained our teenage angst. Gilmore Girls gets points for introducing us to Melissa McCarthy and understanding our coffee addiction well before we did. For the ultimate throwback, jump straight to episode 5 of season 2 and get ready to fall in love with Milo Ventimiglia as Jess Mariano all over again.
Ferris Bueller's Day Off (Netflix)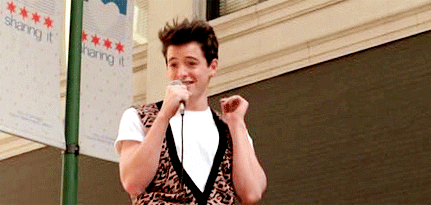 Ferris Bueller's Day Off is the ultimate movie to watch if you've chucked a sickie in favour of a Netflix binge. Sit back and feel victorious while you watch young Matthew Broderick get away with a day off of epic proportions.
That 70s Show (Stan)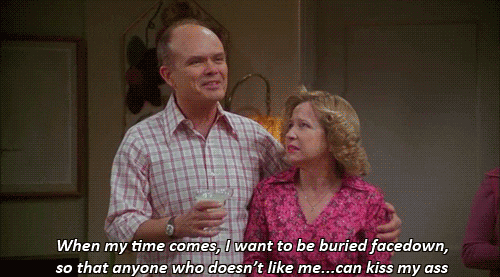 Not gonna lie, this one is only on here so we can reminisce about how Ashton Kutcher and Mila Kunis got together. That said, some of the gags in this show are truly iconic and really deserve more credit than they get.
Muriel's Wedding (Netflix and Stan)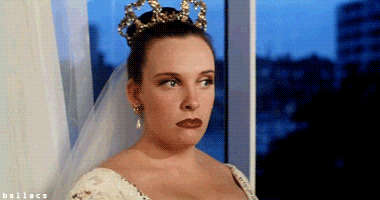 If you're not an Aussie it's doubtful that you've ever seen this cinematic masterpiece. I don't want to spoil it for you on the off-chance that you're yet to see it but just trust me when I say, this movie is iconic for all the right reasons. There's an underdog story, a dramatic makeover and exaggerated plotlines. What else does a girl need on a lazy night in?
Clueless (Netflix)
Cher Horowitz is the only way I was going to get into Jane Austen as a kid. Based on Austen's eponymous character, Emma, Cher is a mostly well-intentioned matchmaker with a wardrobe that made my 90s-self swoon. Before Mean Girls, Clueless was the most quotable films for teenage guys and gals, "Do you prefer fashion victim or ensembly challenged?" Way harsh.
Coyote Ugly (Stan)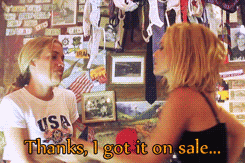 As a young, impressionable girl, I thought my raise to fame would be the exact same as Violet Sanford. Never mind that I can't hold a note to save my life, Coyote Ugly gave me hope that one day I would be a bartender and Adam Garcia would also fall in love with me. I ended up getting the bartender part right but I'm still waiting on the Adam Garcia to call me back. Side note, I don't think it's possible to watch this movie and not get Can't Fight The Moonlight stuck in your head for a week.
Friends (Stan)
I don't need to explain why watching reruns of Friends is a good idea when you're in the mood for a binge. However, I do feel the need to explain that Ross and Rachel are the worst paired TV couple in history and that, ladies and gents, is a hill I will die on. Ross is a controlling and overbearing punk and I will not hear anything else.
Seinfeld (Stan)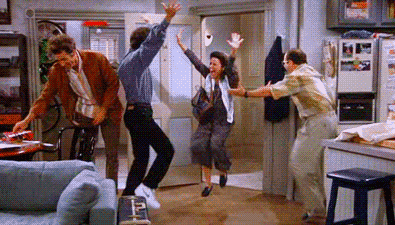 Before there was Friends, there was Seinfeld. The OG sitcom about a group of friends who seemingly do nothing outside the ordinary but are somehow so much more entertaining than our real-life friends who also do nothing. Seinfeld is one of the greats. You probably already own a quirky graphic shirt with the Seinfeld logo on it so you may as well start watching so you've got some quotes to back up your look.
Back To The Future (Netflix)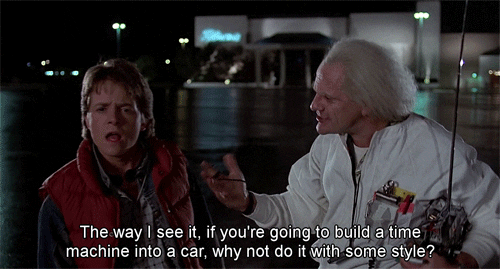 While all of it's predictions about the 2000s were wrong (where's my flying car?), Back To The Future is still one hell of a movie. We all wanted to have an adventure like Marty McFly at some point. You know, aside from the part where his Mum tries to hook up with him. Awks.
The OC (Stan)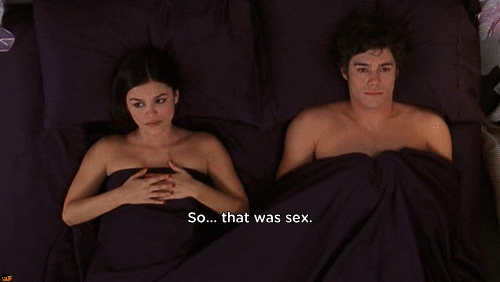 Saying The OC changed our lives is a massive understatement. Marissa, Summer, Seth and Ryan were the four friends we wished we had. Their lives were the perfect blend of drama, excitement and sexual chemistry we all felt we were missing out on. I mean 10-years later, I'm glad I've never experienced an OD in Mexico but at 13 I really felt like I was missing out. Also, can anyone tell me what happened to Adam Brody, is he still married to Leighton Meester? Asking for a friend.
Golden Girls (Stan)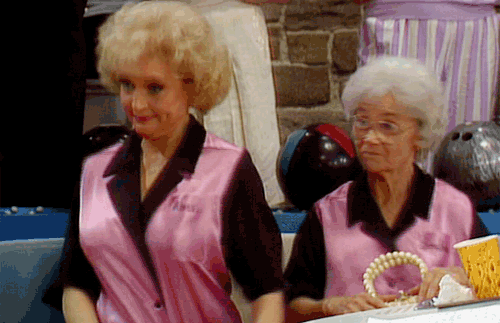 Talking of friends I want to be a part of, how do I become a Golden Girl? This show is pure, wholesome joy and honestly, I wish it never ended. If you're American (or have access to a VPN), Golden Girls is also available on Hulu, so binge away!
Love Actually (Netflix and Stan)
Look anything with Hugh Grant in it will do me just fine but this Christmas classic is the inaugural member of what I like to call the So Bad It's Good Club. When we need a pick me up, watching a movie so trashy that it's fantastic works magic. I don't care if it's a Christmas movie, this throwback should be everyone's year-round fave.
Words by Emma Roffey who clearly spends too much time on Netflix