37 Life Hacks That Will Make You Feel Like 'You Got This'
26 March 2019
Adulting sucks sometimes. It can feel like you're a juggling a million balls and one is always threatening to drop. These life hacks will help you to pretend you're the kind of person who can wear white without fear…
LIFE HACKS
These will make it look like you have your shit together!
#1 Wake up and go to bed at around the same time every day…
It's called a 'sleep schedule,' and wanky people love to talk about theirs. In all honesty, you'll feel 100 times better if you don't change bedtimes like they're undies.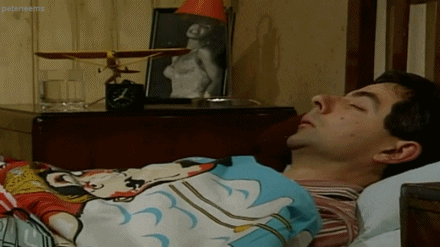 #2 Make your bed…
This is the easiest way to accomplish something before the day's even started. Also, feng shui experts say that a messy bed = a muddled life.
#3 Write stuff down…
Unless you're superhuman, you can't rely on your brain to remember everything.
#4 Master basic grooming…
Brush your hair, apply deodorant and adjust your clothes so every item is tucked in or pulled up. You may never be the kind of person who wears falsies to work, and that's okay! But if you look like a hot mess, your co-workers will think you are.
#5 Wear lipstick when you need a confidence boost…
It instantly elevates your look, and sends a signal that you're committed.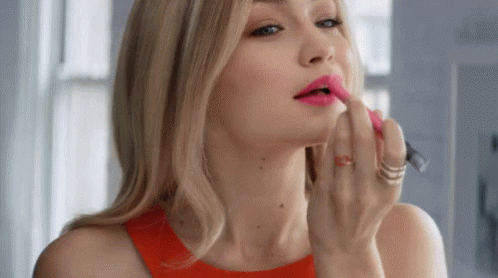 #6 Use ONE planner…
Whether you have an app or an actual diary, stick to one planner. Even if you're writing "helppp," everyone will think you're super-organised.
Seriously, though, if you're trying to get better at time management, it really helps to write down every appointment, deadline and event so you can map out your time.
This screams professionalism.
#8 Listen to podcasts…
Swap your music for a podcast once in a while and you'll almost always learn something new/interesting/cool. We recommend You Beauty, hosted by our very own Kelly McCarren!
#9 And audiobooks…
As a writer, I have to say that nothing beats flicking through a real book. BUT audiobooks are a fab way to fly through content that would otherwise take you ages to read (e.g. the Harry Potter books).
#10 Automatic anything you can…
Life can get so overwhelming. To save some energy, automate as many things as possible so you don't have to think about them again. Think: your phone bill, credit card payment, and your rent. Feeling good? You could go one step further, set up a savings account, and automatically transfer X amount of money into it each month.
It won't take long, and it'll make you feel like a true adult. The fact is: no one will care about your money as much as you do.*
*Except gold-diggers
Spilled coffee on your shirt, but can't be bothered changing? Pop on a blazer and no one will know. #polished
#13 Rush around in activewear…
Wearing activewear makes you look like you have your shit sorted – even if you have zero intention of working out.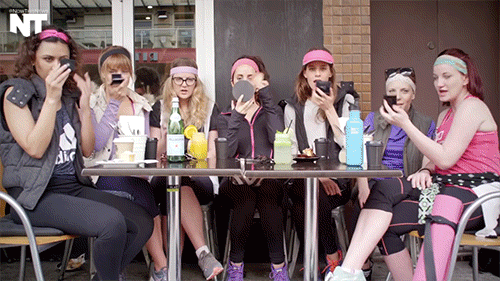 #14 Categorise your emails…
For every email you get, do one of three things: file it, delete it or address it.
#15 Unsubscribe from newsletters you hate…
Rather than complaining about a company sending you a thousand emails a week, just UNSUBSCRIBE. Email is a huge source of anxiety for many people, and this will ensure you get a little less.
#16 Lay out your clothes the night before…
This means you can sleep in for 10 minutes.
#17 Eat your meals at a table…
A coffee table will do. It's so tempting to eat in bed or standing up, but the simple act of sitting at a table will help you to eat mindfully.
#18 Assign a spot for your keys…
Second to losing your phone, being locked out is the worst. Buy a key rack or plate and get into the habit or dropping them there when you get home.
#19 Clean your phone screen…
I'm convinced people with sparkly, smudge-free phones have their shit sorted.
#20 Go through your handbag every week…
Throw out old receipts, gum wrappers, tickets and any other unnecessary crap that ended up in there over the past 7 days. That way, you won't be that person who's frantically searching through their bag to find their bus pass.
#21 Carry those 'must have' miscellaneous items…
Like tissues, mints, Panadol, and phone chargers. When you don't have them, you'll need them. Damn Murphy and his law.
#22 Wear sunscreen daily…
And be smug about it! Your life could be falling apart, but at least your skin isn't aging rapidly.
#23 Buy lip balms in bulk…
They're like bobby pins.
#24 Add 15 minutes to your commute time…
9 times out of 10, public transport is a shitshow, or traffic is terrible. That can leave a girl feeling frazzled, so it's worth tacking on that extra time.
#25 Don't share secrets over email…
Assume that anything you say over email can be made public.
#26 Meal prep on Sundays…
Every Sunday, I roast veggies and make pasta while I'm watching TV, and it saves me SO much time during the week.
#27 Become a regular somewhere…
A café, restaurant, bar, whatever. This will not only make you feel special, but it will impress any guests and dates you bring there.
#28 Sleep on white sheets…
"Yes, I am a domestic goddess who isn't afraid to sleep on snow-white linens."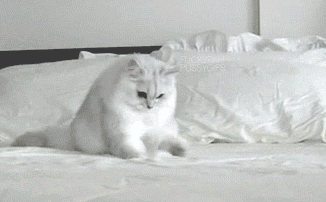 #29 Buy containers…
The Home Edit is interior porn, and after careful consideration, we've realised their secret is simple: CONTAINERS. Side note: How does Khloe not eat those biscuits that are artfully arranged on her kitchen counter?!
#29 Invest in the following items…
A piggy bank.

Coins are annoying, but they add up!

A tote bag for the shops.

Aussie supermarkets are doing away with plastic bags and we're here for it.

An indoor plant.

This says, "I can care for a living thing, no dramas." Got a black thumb? These plants are hard to kill.

Metal straws.

Since you're

eco-chic

now, you may as well pop these in your trolley.

Removable inserts for your drawers.

You can get them from Ikea.

Matching PJs.

This feels magical.
#30 Pour sparkling water for your visitors…
I don't know why, but this makes you seem more sophisticated than regular ol' water.
#31 Put cereal, pasta, rice and herbs into trendy jars…
No one will ever know that in reality, you eat that cereal for dinner.
#32 Hide everything you use in the bathroom…
Got people coming over? It's officially opposite day in the bathroom. Remove all the stuff you use from the bathroom sink (like your bf's razor). Then, take all the goodies you rarely use out of the cupboard and put it on display (like fancy hand cream).
#34 Switch to an electric toothbrush…
Hello ~adulting~.
#35 Put design magazines on your coffee table…
Only people who have their shit sorted have time to flick through mags like that.
#36 Get rid of wrinkles with a handheld steamer…
I hate ironing, and this baby changed my life.
Your makeup won't budge even if it's hot AF outside and you're stresssssed.
 Fake it till you make it - Katia Iervasi