21 Hilarious Tweets About Childhood Vs Adulthood
17 October 2019
You might have noticed I write about Twitter a lot. Despite the fact I hardly ever tweet myself, I could spend hours trawling through my newsfeed doing that weird little exhale that stands in place of an actual LOL on the platform. In my opinion, only the funniest people Tweet (a certain President excluded).
One of my favourite Twitter trends is when users pose a question and the entire internet answers. For example, Twitter user @abbygov started this rhetoric:
what's a story from your early childhood that perfectly encapsulates how you are now? I'll start. When I was 3 my family was kicked out of a museum after I touched The Starry Night painting (yes that one)

— Abby Govindan (@abbygov) October 11, 2019
The best part about this thread is that you can definitely identify yourself in the responses. For example, I feel VERY aligned with this tweet and my boss would 100% back me up on it.
My teacher told us the sun was a planet and wouldn't believe me when pedantic little me insisted it was a star so instead og dropping it I brought an encyclopedia to school the next day.

— LLLETTTS GET READY TO PUMKINNNN 🎃🎃🎃 (@em_linden) October 11, 2019
You'll also recognise the personality traits of your friends, family and coworkers. Speaking of my boss, this tweet is definitely stolen straight out of the pages of her diary.
when my sister & i were little (like 7 or 8 yrs old) we'd play house. you know, we'd pretend that we were grownups with our dolls as our babies. but also we insisted, repeatedly, that our husbands were dead so we could live together. mine was murdered. https://t.co/UpiDhheBWh

— Elham Khatami (@ekhatami) October 12, 2019

Get a glimpse at your former and current selves with these craking responses.
If you're so inclined, make sure to tell us in the comments what childhood anecdote perfectly sums up your attempt at #Adulting.
After school teacher called a mtg with my dad to say she felt like I didn't respect her. I said to my dad (in front of her) "Cathy hasn't done anything to earn my respect" 🤷🏾‍♀️ I was a monster child.

— Ashley Nicole Black (@ashleyn1cole) October 12, 2019
Fiesty, but true.
When I was 4, I wanted a dog really bad. So I acted like a dog – only eating from bowls, barking at strangers and growling until my mother finally relented

— salty mother earth (@sciencestephi) October 11, 2019
I wanted a dog so bad I made my parents a Powerpoint presentation about it. Ask anyone I know now and they'd tell you this is EXACTLY who I am now (aka a giant nerd).
When I was 5, my cousin (same age) and I would argue A LOT. She said she was sweeter than me and ate a spoonful of sugar. Of course I had to one up her so I said sugar was for losers and ate a spoonful of salt

— Scare-ika 👻🎃 (@erikacarrera_) October 11, 2019
That's metal.
When I was 8 my report card had the best academic marks & comments but also "emotionally a little immature". A few days later I accidentally broke my finger closing the car door on it and didn't tell anyone for an hour to show my true inner grit because I felt so misunderstood.

— Wattle and Thistle 🏴󠁧󠁢󠁳󠁣󠁴󠁿🇦🇺 (@ozayethenoo) October 12, 2019
We've all gone this far to prove a point in our lives.
When I was 2 years old I ranked everyone I met out of 10 for how much I liked them. My mom's friend Debbie was offende because she was a 2. My own father was an 8

— Pigeon Fancier (@isabelzawtun) October 11, 2019
I did this too and now I'm using it as back up to not invite random friends of my parents to my wedding.
When I was in nursery, our teacher asked us all to get up and sing a nursery rhyme one by one.

I sang Cry Me a River by Justin Timberlake. #tune https://t.co/DlY2kmJ6QD

— Nick Gartland (@nick_gartland98) October 12, 2019
100% this was Nick's Myspace song.
From the ages of 4-6 everytime I would walk by someone smoking I would start faking an asthma attack and fall to the ground. The people would always rush over worried and ask if I was okay I would respond "you're killing me and making the air smell bad"

— Horny With a Death Wish (@croc_fan) October 11, 2019
Dramatic for a cause.
I was around 5 and my mother wouldn't let me help decorate the Christmas tree but my sister and brothers could so I pushed that mf over. Sat down in the arm chair while they cleaned up the mess….

— Jamie Lee Cuttinass (@tammie_grier) October 11, 2019
Saltier than a fry from McDonald's.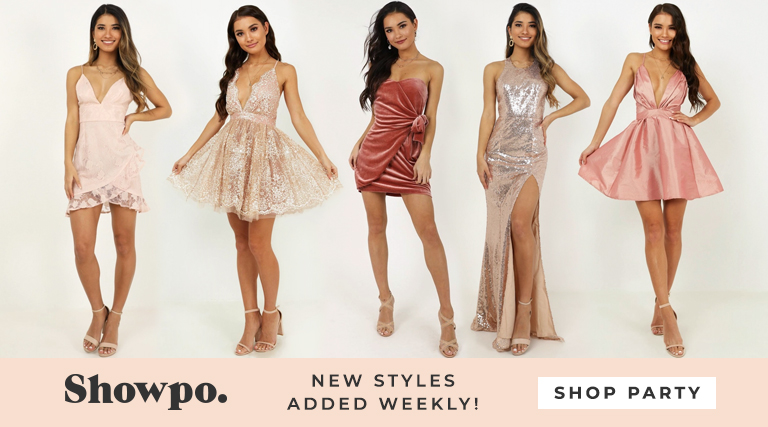 I got a backpack when I was five and despite not being in school for a few weeks and also (again) being five, I'd load it with books, pens, and anything office-y I could find, walk around the house, and announce very dramatically, "I have a LOT of work to do." https://t.co/dz3FUXa7sa

— Anne T. Donahue (@annetdonahue) October 12, 2019
A mood.
Watched a lot of sports growing up, noticed the ass-slapping camaraderie so that's how I started greeting my own father. Got lost in the grocery store after that greeting took hold and saw a man wearing my dads outfit. Very old strangers face when I wound up and smacked his ass? pic.twitter.com/yeDVttuqzL

— Alli (@allischroeds) October 11, 2019
Cheeky.
I crack this one out all the time but when I was 7 and thought my reflection looked so cute in our metal kettle (which had just been boiled) that I kissed it and burnt the skin off my lips https://t.co/BmmDNYQ2xl

— Lauren 🌻 (@laurenevie_) October 11, 2019
I know WAY too many people who this could happen to.
When I was 6 my mom and I visited a friend's farm and I wandered into the cow pen and sat on one that was laying down. This cow proceeded to get up and walk off with me and I was too scared to jump down, so my family found me 4 hours later crying on the cow in a field a mile away https://t.co/EhMr0YyOu4

— Hechro Smexual (@Pumpkin_Rot) October 13, 2019
I want a coming-of-age Netflix movie about this.
When I was 6, I went door to door with a disposable aluminum potpie tin asking for donations of cheese. https://t.co/SzFSl5508T

— Sarah Thyre (@SarahThyre) October 12, 2019
The important question is, did anyone donate any?
When I was 3 my sister pushed me over in the sand pit and instead of crying I just started eating the sand

— cindy (@thiccyolk) October 11, 2019
My brother once ran me over with a push bike…on my birthday.
I froze my pee in a popsicle mold and gave it to my friend's brother.

— 🥴steph🥴 (@eff_yeah_steph) October 11, 2019
Way harsh Steph however I can't say I haven't been tempted.
At every restaurant I went to I asked if they had lobster on the kids' menu.

— LBB 🤷🏻‍♀️🐝🤸🏻‍♀️ (@SerBrianne) October 11, 2019
Hear this: Bougie babies are the best babies.
When I was 2 I was about to take a bath at our family reunion beach week and I ran, naked, into the room where all the adults were hanging out and squatted down and pooped on my aunt's new boyfriend's shoe

— Becca P (@bpat02) October 11, 2019
A power move.
When I was two years old my parents were pushing me in a stroller in Derry, Northern Ireland and I asked every British soldier we walked by if their "Mammy knew they had a gun".

— Allana Harkin (@AllanaHarkin) October 12, 2019
Again, a huge power move. I stan all of these powerful babies-turned-adults.