What To Expect In A Boxing Class
20 May 2019
It can be intimidating to walk into a new exercise class, so in this series, we'll be walking you through what to expect from all kinds of workouts – starting with boxing!
There's a reason why everyone from Gigi Hadid to Gisele Bündchen loves a boxing sesh. It works every part of the body, and punching a bag is the BEST form of therapy. Seriously, go to a class after a shitty day at school/work, and you'll see exactly what I mean.
Here's everything you need to know before stepping in the ring. You'll be ready for round 2 in no time…
What happens in a boxing class?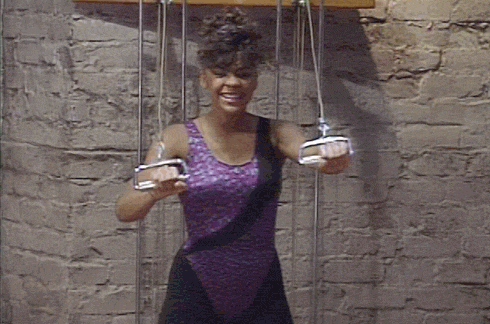 Full disclosure: boxing is a full-body, high-intensity workout. It's hard, it's sweaty, and you'll probably be sore the next day – but after you kick ass in class, you'll feel like you can take on ANYTHING. The endorphins are real.
Most boxing classes are 45-60 minutes. Don't worry, you won't be hitting the bag the whole time.
Usually, the structure looks like this:
Warm-up
To get the adrenaline flowing, you'll start with a cardio warm-up. Think jumping jacks, high knees, and mountain climbers.
Shadowboxing
After that, the instructor will run through the basic boxing punches: the jab, cross, hook and uppercut. They'll also demonstrative the defensive moves, such as slipping and rolling. Then, you'll practice your new moves with a little bit of shadowboxing – which, yes, means you'll be punching the air. Some classes will encourage you to hold small weights (like 1kg) to make shadowboxing more challenging.
Boxing Rounds
Once you have your technique down, you'll move onto a target. Most of the time, you'll have your own heavy bag. In smaller studios, you may need to share a bag with someone else. And in other studios, you'll 'spar,' which means you'll partner up and take turns wearing the gloves and pads. This is also called 'mitt work.'
Typically, rounds are three minutes long. The instructor will call out the combos (e.g. the right jab, left jab, right hook), so you know exactly what to do. Depending on how long your class is, you may have 8 to 10 rounds.
Boxing builds up your strength and endurance in a MAJOR way, and that twisting is fab for your core muscles (oh hi, abs!).
While you're pounding the crap out for your bag, your instructor may tell you to correct your form, adjust your feet and keep your hands up. You gotta protect the moneymaker!
Conditioning
In between boxing rounds, you'll do bodyweight exercises, like push-ups, planks, lunges, sit-ups and squats. Like the boxing, your instructor will let you know what to do – and they may even have the nerve to call this part 'active recovery.'
How to prepare for a boxing class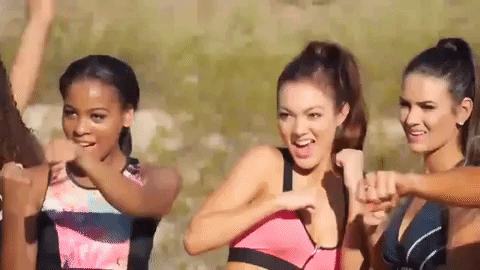 Make sure you're well-hydrated and stop eating 1-2 hours before class.
If you're new to boxing, try to get there 10-15 minutes early so you can learn how to put on your wraps (more on that in a minute).
I'd also suggest spacing out your high-intensity workouts. So, if you're super sore from HIIT yesterday, maybe save boxing for another day.
That's it, really!
Should you take a beginner's boxing class?
Many studios offer beginner classes. If yours does, hop in that first. Otherwise, don't stress. Boxing studios are dark and gritty, with loud music pumping the whole time. Just grab a bag at the back of the class and copy everyone else.
What to bring to a boxing class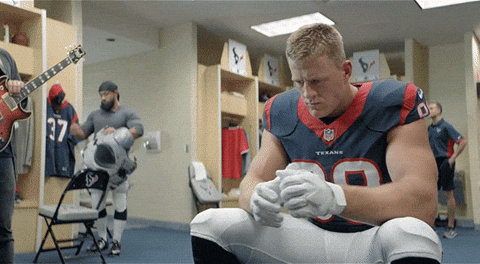 Water. I like bringing a bottle with a pop-top so I don't need to take off my gloves whenever I need a swig.

A towel.

You'll need to wear hand wraps to protect your wrists and knuckles, plus gloves. Most studios will rent wraps and gloves. Those little $3 and $5 fees add up, so if you're planning to box on the reg, it's worth buying your own. (They'll be less stinky, too.)  

Your wraps will get sweaty, but you can throw them into the washing machine after class.  
What to wear to a boxing class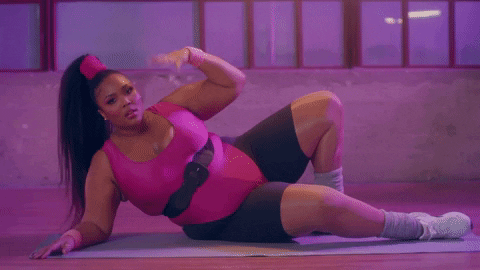 You're going to be moving around a lot, so make sure you wear the proper gear.
A supportive bra
Bounce, bounce, baby. You want your boobs as close to you as possible, so keep it tight in a good crop or sports bra.
Showpo boxing buy: Fuel Crop Top in Black
Breathable, form-fitting pieces
Avoid anything you'll need to adjust – like tops with straps that fall down, or leggings with itchy tags. Remember, you'll have big gloves on for most of the class.
Other than that, opt for comfortable clothes that won't get in the way while you're twisting and throwing punches. Think ¾ leggings, bike shorts, tanks and tees.
Stick to dark activewear, unless you want to rock some serious sweat patches!
Showpo boxing buys: Kiki Shorts in Black, Roll With It Tights in Black and Read My Mind Tee in Charcoal
Sport shoes
In a straight-up boxing class, you'll most likely need to wear sneakers. Your regular sportshoes should do – you just need to be able to pivot in them.
Kickboxing is usually done barefoot, but ask your gym about their policy. Never box with socks because you'll slip.
Showpo boxing buy: Therapy Bust Sneakers in White
Headband
Tie up your hair or pop on a headband to get your hair off your face.
Showpo boxing buy: Real Life Love Hair Tie 3 Pack in Rust Multi
In the ring with Katia Iervasi