6 Ways I Like To Trick Myself Into Losing Weight
21 January 2019
Sneaky sneaky…
You're probably thinking 'oh FFS not another article telling me how to lose weight' and to that I say, you clicked on it mate. But also, I get it. January often feels like every man and his dog is joining a gym, kicking off a 'detox' and buying new activewear.
And for those of us who are too poor for reformer pilates, too lazy to run outdoors and too addicted to cheese to cut back, it can seem like an uphill battle you're going to lose.
Well friends, I've been battling my thunder thighs and chubby (but cute) belly for years and have learned a few mind tricks to outwit, outsmart and outplay my own cravings, and naughty habits.
Call me your Yoda, because I'm about to bestow some serious weight loss wisdom upon you…
P.s. This is a total piss-take and should in no way be used as legitimate health advice
HAVE MORE SEX
Get that cardio in, girl. Even if you don't have a gym buddy, whip out that rabbit and go to town. Frequent sessions will burn calories, plus orgasms release endorphins, which means serious stress relief and a boost in mood. I've personally found a good poking to increase my energy levels for the day, so don't poo-poo morning sex 'til you try it.
GRATE VEGGIES INTO EVERYTHING
I missed the part of adulthood where you begin to like vegetables. Coffee? Grew into it. Zucchini? No fucking chance. That stuff needs to be hidden at all costs. I like to grate it into bolognese, fritters, and even homemade sausage rolls, because I'm a baller like that.
DANCE WHEN YOU'RE DRUNK
Many say quit alcohol to lose weight, I say use alcohol to lose weight. The dancefloor is basically a gym once you have your pre-workout (3-4 glasses of sauv blanc)* and the more moves you pull out, the more calories you'll burn. Don't stop 'til your sweaty/the bouncer kicks you out.
*Wine is not actually considered pre-workout.
SIT IN AIR-CONDITIONING
Whoever thinks Bikram yoga and hopping into a sauna is good for you has it totally wrong. Freezing temperatures is the way to go. All that shivering and full body effort of trying to keep warm is a core-strengthening session, minus the planking.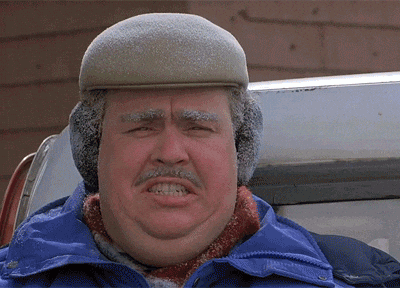 GET ON AT THE BACK OF THE TRAIN
And get off at the front. Might as well get your steps up while you're in transit. Don't let anyone give you sh*t for walking through the carriage doors, you paid your fare and you're going to get the most out of it. Lap it twice if anyone dares to give you side-eye.
WATCH DOCOS ABOUT WHERE YOUR FOOD COMES FROM
If all the above doesn't stop you reaching for nuggets, pop on a doco or two about where our food comes from. You'll never look at a burger the same after Cowspiracy, or trust 'diet' labels after 'That Sugar Film'.
TIP: If you do actually want to get fitter, check out the A-Z 2019 Fitness Trends. 
Article written by non-health professional, Samantha McMeekin.