Feel The Fuego! Where To Go Latin Dancing In Sydney
19 July 2018
If you want to inject some spicy flare into your night, the next time you decide to hit the town, go Latin dancing! No one knows how to party like the Latino's/Latina's out there and we can learn a thing or two about just letting the music take over your body and not caring about what other people think and just have fun!  My love of Latin dancing started when I was in France of all places and I was exposed to a culture that loved these fierce, fun and sensual sounds and movements. At my next destination in Spain, my fascination turned into an obsession with this music and dance style. The nights I went out to Latin bars with my friends and learned salsa and bachata from the locals were some of the best nights out I've ever had. I made it my mission to find out where to go Latin dancing in Sydney and luckily there are some great venues to share with you for your next adventurous night out.
Here's a quick rundown of some of the different Latin dance styles out there:
Salsa – this is a vibrant, fast-paced social dance style that originated from the Caribbean. The basic salsa rhythm consists of taking three steps for every four beats of music. Have a listen to the salsa version of Shakira's Chantaje featuring Maluma to get your body moving.
Bachata – This is my favourite style because it's sexy, really sexy and requires you to get really close to your dance partner. Bachata has its origins in the Dominican Republic but is now danced all around the world. There's a lot of hip action involved as you're in a close embrace with your partner so it's super sensual. Check out Romeo Santos' Propuesta Indecente and Deja Vu by Prince Royce and Shakira for some inspiration.
Reggaeton – With the rise in reggaeton music making mainstream waves all around the world, cue Despacito, this genre is influenced by hip-hop, Latin American and Caribbean music. Dancing to reggaeton is all in the hips and booty so get ready to channel your inner Beyonce! Let your hair down and check out the songs Mi Gente and Bonita.
Merengue– Another style of Dominican music and dance, the basic merengue involves bending your knees and moving your hips quickly from left to right as you step on the spot. Have a boogie to Deorro by Bailar feat. Elvis Crespo.
Now that you know what to expect on your night out, here are the best places in Sydney to dance the night away!
The Argyle
18 Argyle St, The Rocks
Wednesday nights at The Argyle is all about the salsa with a dash of bachata! Free entry from 8:30pm till late, salsa Wednesday will transport you to the Caribbean islands. You don't have to be a pro to attend, people are willing to teach you the steps and share their dance partners. It's a social activity where you get to meet people of all ages that love to dance and share their passion for the music with regular salsa goers and newcomers on the scene.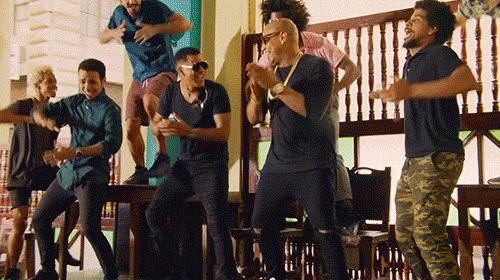 Establishment Bar
252 George St, Sydney
Tuesday nights transform this venue to a Spanish speaking frenzy which is music to my ears! Much like The Argyle, everyone is up for a good time and if you're feeling awkward and confused, they'll always be someone there that wants to teach you the moves. If you don't mind dancing with a stranger who sometimes may be 10 years older than you are, this is a great way to learn from well-travelled, enthusiastic people from all around the world.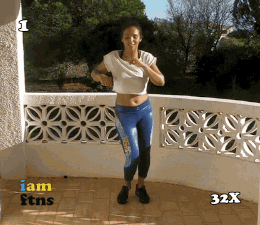 The Cuban Place
125 York St, Sydney
Just as the name suggests, this bar will transport you to Havana, Cuba. Specialising in rum concoctions as their drink of choice, this 1950's Cuban themed bar hosts Havana nights on Fridays and Saturdays with a live band that will get you out on the dance floor and moving in no time.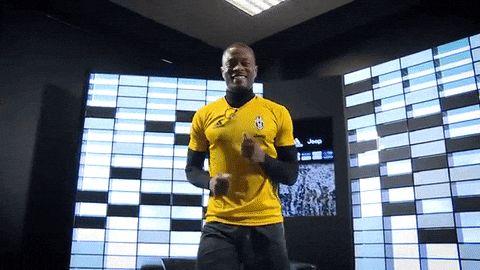 North on North Steyne
Level 1, 49-53 North Steyne, Manly
Dance Salsa Manly hosts salsa classes every Wednesday with free entry per lesson to salsa social dancing at North on North Steyne. If you're not enrolled in their classes, entry to the venue for the night is $15, including one drink. If you're a beginner, I recommend taking classes with them so that you already know the basics and make friends with your fellow dancers. Check out their website for course costs.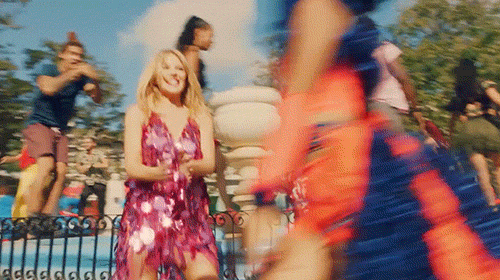 Cafe del Mar
Rooftop Terrace, Cockle Bay Wharf, 35 Wheat Rd, Sydney
Every Thursday night from 6pm Cafe del Mar hosts Latino Sunsets. Listen to Latin beats sipping one of their cocktail specials to get you sauced up and ready to dance the night away to reggaeton, salsa and bachata.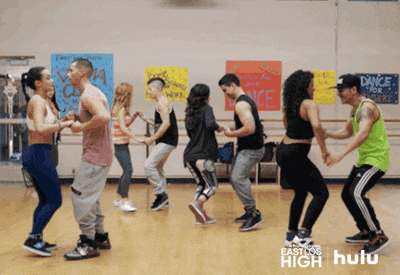 There you have it, venues for almost every night of the week where you can let out your inner Shakira on the dance floor. Take a listen to more of my favourite Latino tunes below to get you excited for your next girls night out.
Lover of all things Latino - Tamara Bose.