Workwear Inspo From TV's Best-Dressed Bosses
15 November 2019
Who spends way too long every morning staring at their closet wondering what to wear and then grabbing the first thing you see because you can't be bothered? It's hard to be the stylish boss babe you want to be and have the time to plan out every outfit when you work five days a week. It's a struggle enough to wake up early to get your butt to the gym. Lucky for you, we're here to inspire you to be more creative with your workwear attire so that you can look and feel the part of the hardworking, stylish woman you are! We've pulled together some of our favourite workwear appropriate pieces inspired by our favourite bosses ruling on TV. 
Kelsey Peters, Younger 
Kelsey Peters is the millennial answer to fun workplace fashion. Don't leave your personality out the door just because you work in a more corporate environment. She's not afraid to be herself and her sense of style is just as confident and feisty as her #bossbabe attitude. She loves a flowy, floral top and dress but also switches it up by rocking a classic leather jacket and shows off her figure with leather pants and killer heels. It's a favourite combo! 
Shop Kelsey's look:
Olivia Pope, Scandal
Olivia Pope from Scandal has earned her place as one of the most stylish female characters on TV. She did it by keeping it very simple and sleek. She's been seen in every shade of white imaginable, from off white, cream, eggshell and ivory. It's her power colour! Her go-to coat to throw on when she rushes out to solve a crisis is the classic trench coat. It's practical but also makes you look powerful and ready to take on the world! 
Shop Olivia's look: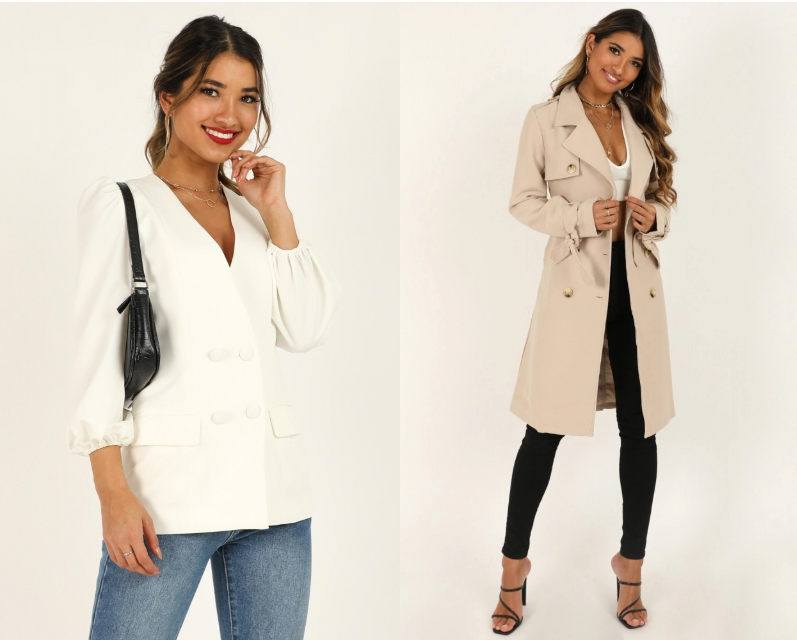 Fallon Carrington, Dynasty
As the mastermind behind the successful company Carrington Atlantic, Fallon has to continuously prove that she's not just an heiress, she means business. Her fashion choices show that you can be fun and also a little flirtatious and still get your way and make executive decisions. She loves wearing plaid, major Clueless vibes and is quick to put on a red ensemble, complete with a red lip when she has to make powerful career moves. 
Shop Fallon's look:
Jacqueline Carlyle, The Bold Type
The career mentor every woman wishes they had. Jacqueline is a woman you don't want to mess with. She'll stand up for what she believes in, never gives up and is the best at encouraging everyone to challenge themselves and do their best work. Her outfits reflect this super strong and motivational attitude. She is a lover of the bold jumpsuit and pantsuit and is not one to shy away from hot pink, purple on purple and bold prints. 
Shop Jacqueline's look:
Cristal Carrington, Dynasty
Being the second wife to Blake Carrington and the step-mother to the notorious Fallon is a tough job. Not only that but Cristal is also a COO and has to deal with the gossip and criticism of people questioning if she's capable of doing her job. Cristal shows us that you don't have to sacrifice your femininity to prove that you can fill an executive position in a man's world. Her style is timeless and elegant. Think tailored pants and blazers, blouses and chic cardigans. 
Shop Cristal's look: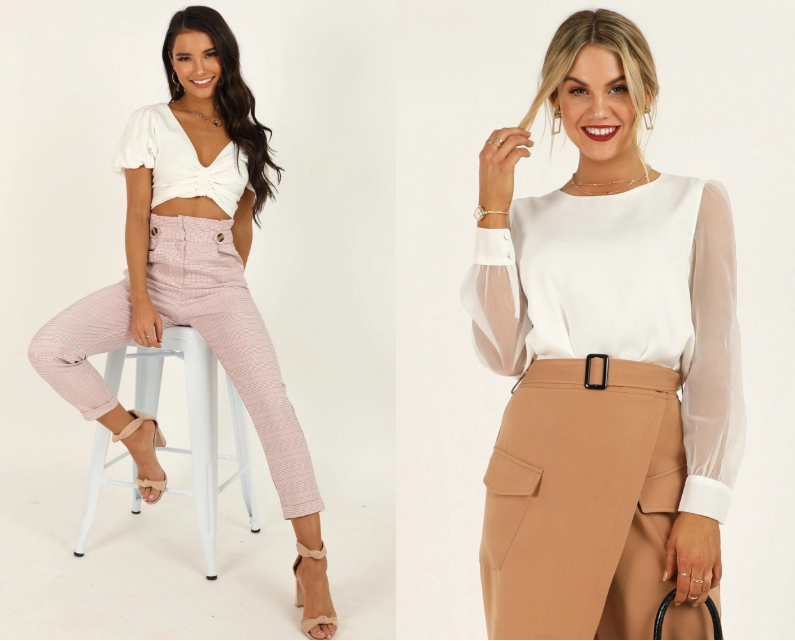 Diana Trout, Younger
Diana's fashion sense takes things up a notch! Loud and proud but also professional. It's all about the accessories, geometric patterns and mix n' matching. She takes pieces that you wouldn't think would go together and makes it work. We should always channel a bit of Diana in us, the IDGAF what people think, I know I look fabulous attitude! It's all about experimentation so go crazy but don't fall into tacky. Statement necklaces and earrings, kimonos and blazers with shoulder pads are making a comeback thanks to Diana Trout. 
Shop Diana's look:
Workwear inspo by Tamara Bose.