25 Years Later We're Still Obsessed With Rachel's Wardrobe
23 September 2019
Happy birthday to everyone's six best friends Ross, Rachel, Monica, Joey, Chandler and Miss Phoebe Buffet. Yep, FRIENDS is officially 25 years and my god where did the time go. It feels like only yesterday I was watching the series all the way through for the first time and getting my first peek at the enviable entity that is Rachel Green's wardrobe.
Aside from being the most underrated character on the show (don't @ me), Rachel Green was an undeniably everyone's first fashion icon.  A little bit preppy, a dash sexy and 100% covetable despite only taking home a minimum wage for the first three years of the show, Rachel still had the best wardrobe. From essential 90's fashion to trends that still haven't died, these are the looks we're still lusting after (and how to recreate them).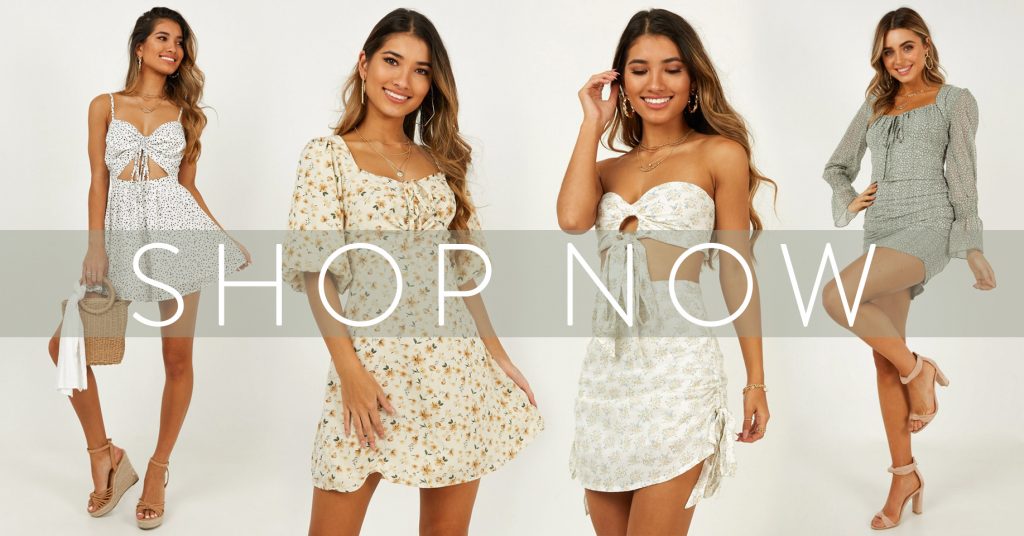 The gingham dress
Gingham, check, whatever you want to call it, this look is eternally stylish. We've got an almost identical dupe for this look and what's even better is you can wear it a la Rachel Green or layer it with a long sleeve top in the cooler months.
Shop the look:
The perfect winter to spring switch up
Mini skirts and long boots, we've said it before and we'll say it again, this combo is one of our all-time favourites.
Shop the look:
Cargo pants, but make it fashion
Can I just pluck this look straight out of the show and into my spring/summer wardrobe?
Shop the look:
The denim dungarees
Who would have thought denim dungarees would have ever had their moment again? I'll admit I was sceptical at first but these Rachel Green staples are firmly in vogue now.
Shop the look:
The khaki mini
Whether you style it with white like Rachel or black like Kim Possible, khaki minis are a must.
Shop the look:
The sage slip dress
We'll never forget Ross' face when Rachel told him she was going commando in this dress and tbh, we've wanted to give our significant others the same reaction ever since.
Shop the look:
The boyfriend jeans
Throw out your skinny jeans, Rachel Green is convincing us all to swap to boyfriend jeans.
Shop the look:

The animal print coat
Let's take a min to appreciate Rachel's cute AF leopard print coat. Proof, in case you needed it, that animal print has stood the test of time.
Shop the look:
The casual Friday fave
A navy blazer paired with denim shorts and sneakers is already my go-to for spring weekends. So, you can imagine my love of this look when I saw the shorts swapped out for a little pair of dungarees.
Shop the look:
Athleisure
Bella and Gigi Hadid might have you thinking they invented athleisure but lo and behold, it was our girl Rachel Green who wore it first.
Shop the look:
The mini skirt
Mini skirts are practically a staple in Rachel Green's wardrobe and as if they wouldn't be. The girl knew how to show off her pins. Bonus points if you pair it with a roll-neck top.
Shop the look:
The check pants
Rachel might have been spending a little too much time in Phoebe's closet when she first considered this look, but let's be honest, she pulls it off so well.
Shop the look:
The LBD
Every girl loves her LBD, but Rachel Green's rotation is particularly impressive. From long-sleeve embroidered looks to the perfect black wrap dress, I have serious wardrobe envy over this collection.
Shop the look:
The plaid skirt
The perfect pop of prep in a fashionista's wardrobe, plaid skirts are a Rachel Green go-to.
Shop the look:
Fashion admiration by Emma Roffey