Oscars 2019: All the Looks From the Red Carpet
25 February 2019
The Oscars red carpet has officially kicked off! See what your fave screen stars are wearing at what is sure to be the most OTT red carpet of the 2019 awards season.
I kind of want to wear Amandla Stenberg's dress at my wedding, is that allowed? The Hate U Give star looks absolutely dreamy in this Miu Miu gown.
Ashley Graham is KILLING IT in this figure-hugging black dress and that gorgeous smokey eye look.
Okay, real talk. If I wore this dress, I would look like Big Bird. Instead, Constance Wu looks like she's having the time of her life dressed as a fetching ray of sunshine.
Danielle Macdonald (aka Willowdean from Netflix's Dumplin) is an absolute vision. The hair, the dress, the smize. We can't get enough.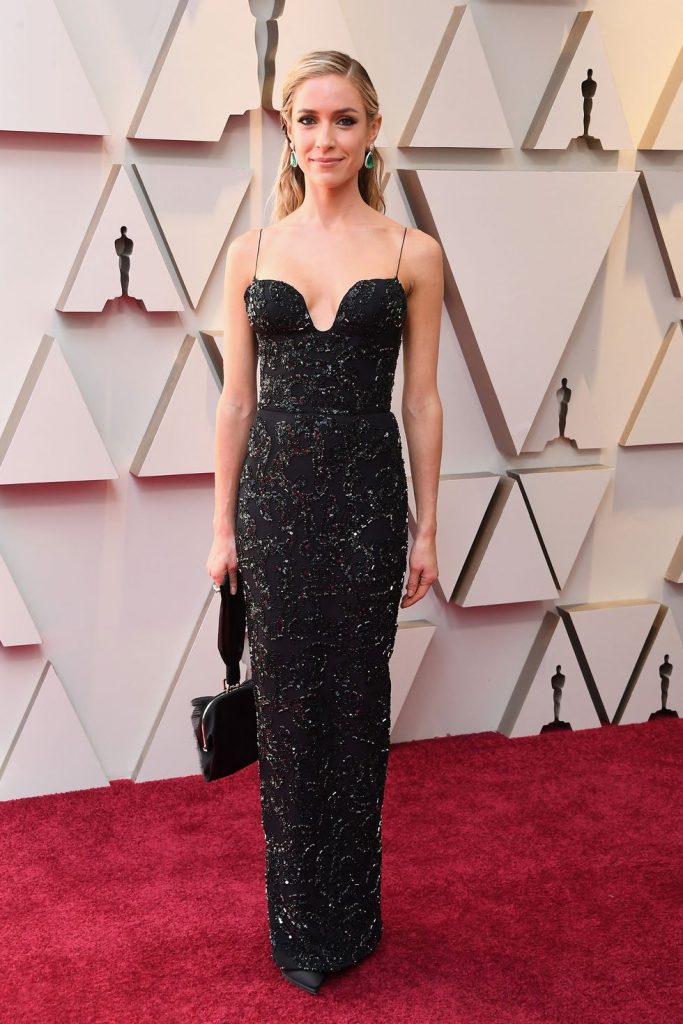 Okay, we have no idea what Kristen Cavallari is doing at the Oscars, but she looks great, so no serious complaints (except maybe that bag!).
Marie Kondo is sparking joy in this cute pink number. Florals AND sequins, sign us up!
We're all about a wine look and Zuri Hall has absolutely nailed the trend.
It's really nice that Matt Preston leant Awkwafina one of his cravats for the Oscars. Jokes, aside, this metallic get up is giving us serious intergalactic girl boss vibes and we're here for it.
When has Emilia Clarke ever gotten red carpet dressing wrong? Never that's when and this custom Balmain dress is no exception (sidenote: Clarke posted on Instagram saying she "legitimately can't pee in this dress" and tbqh who hasn't made that sacrifice in order to look this good?).
Crazy Rich Asians might not be up for any Oscars tonight but the cast should definitely take home best dressed. I don't know in Michelle Yeoh and Awkwafina planned their matching metallic looks but Yeoh's Elie Saab dress is a little bit weird but also a whole lotta glam. Also is that a luxe Fitbit on her arm?
Lead Actress nominee Yalitza Aparicio is keeping it super simple with slicked back hair and this one-shoulder dress but the slightly seafoam green underlay is a nice touch.
I've loved Regina King ever since she played Rhonda the no-fucks-given waitress in A Cinderella Story with Hilary Duff. Tonight she's up for Best Supporting Actress and she's wearing Oscar de la Renta, if that's not subtext, I don't know what is.
We love a lady in a cape. Guess who won't be getting cold tonight? Melissa Mccarthy that's who. Chic and sensible, it's a yes from me.
Gemma Chan is wearing our Content Queen Kelly's dream Oscars dress and she looks just as extra as her Crazy Rich Asians character, Astrid. We're glad her designer thought to use all that excess fabric to add some pockets. Personally, I hope she's filled them with snacks.
Shangela is looking fierce and fabulous in this frock by Diego Montoy and THAT WIG!
Why is Leslie Knope  Amy Poehler dress like she is going to an 80's goth-themed prom?
You could fit a small child inside of Angela Bassett's right sleeve.
This just in, if you want to go to the Oscar's you are only allowed the bare your left shoulder. All other shoulders must be covered. We're glad Jennifer Hudson got the memo.
We didn't really get Maya Rudolph's look at last year's Academy Awards and it's still not hitting the right note this year. We need less fabric, more Maya, stat.
Best Lead Actress nominee Glen Close dropping not-so-subtle hints about how she expects the night to go. We see you Glen.
Kacey Musgraves looks like a feather duster. A beautiful, pink feather duster but still a feather duster.
"Like Dracula, but make it fashion" – Allison Janney to her stylist.
"Like a knight in chainmail, but make it fashion" – Brie Larson to her stylist.
"Like a disco ball, but make it fashion" – J-Lo to her stylist.
I think my mum wore Laura Dern's dress to her school formal in the 70s.
Okay, cool, Charlize Theron has come dressed as a stick of Blu-Tac
Does Nicolas Ghesquière secretly not like Emma Stone? Why does he keep dressing her like this? Just because its Louis Vuitton doesn't mean it's automatically beautiful (Side note: Twitter thinks she looks like a burnt toaster waffle, and I don't disagree).
This dress could have been really cute if Rachel Weisz had remembered to take the plastic off the top. It looks kind of like a Babybel cheese.
Billy Porter wins, you can all go home now.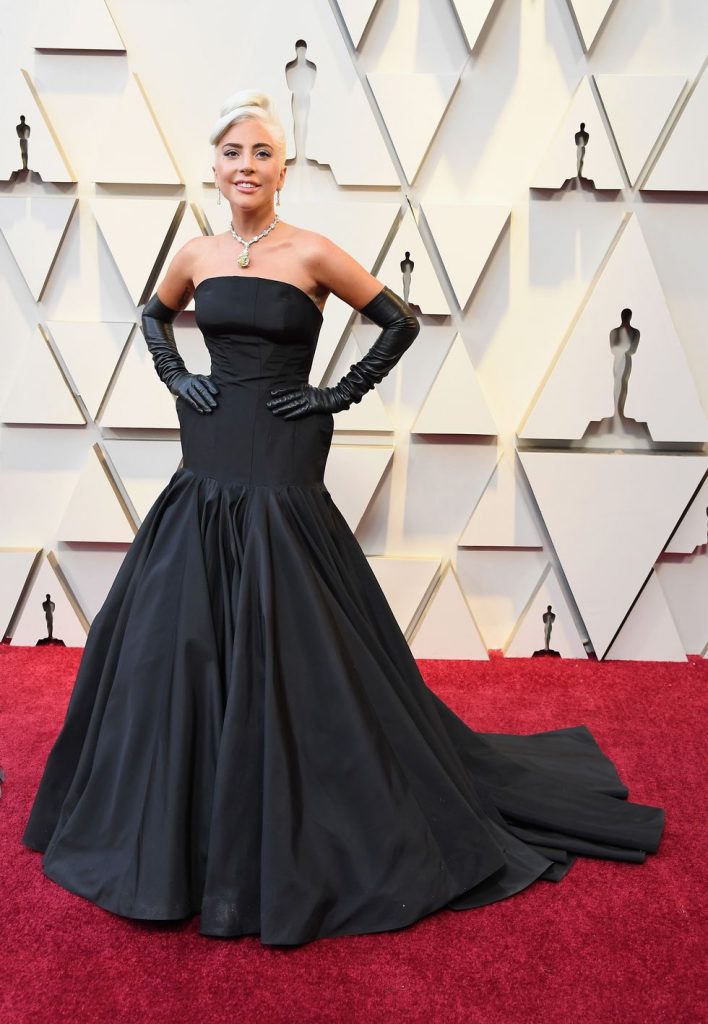 Lady Gaga's dress has built-in armrests, that's handy. Also can someone please fix that shoeprint on the front? It's bothering me.
Make. It. Stop.
If your scrunchie doesn't match your suit, why are you at the Oscars? TYVM for this revelation Jason Momoa.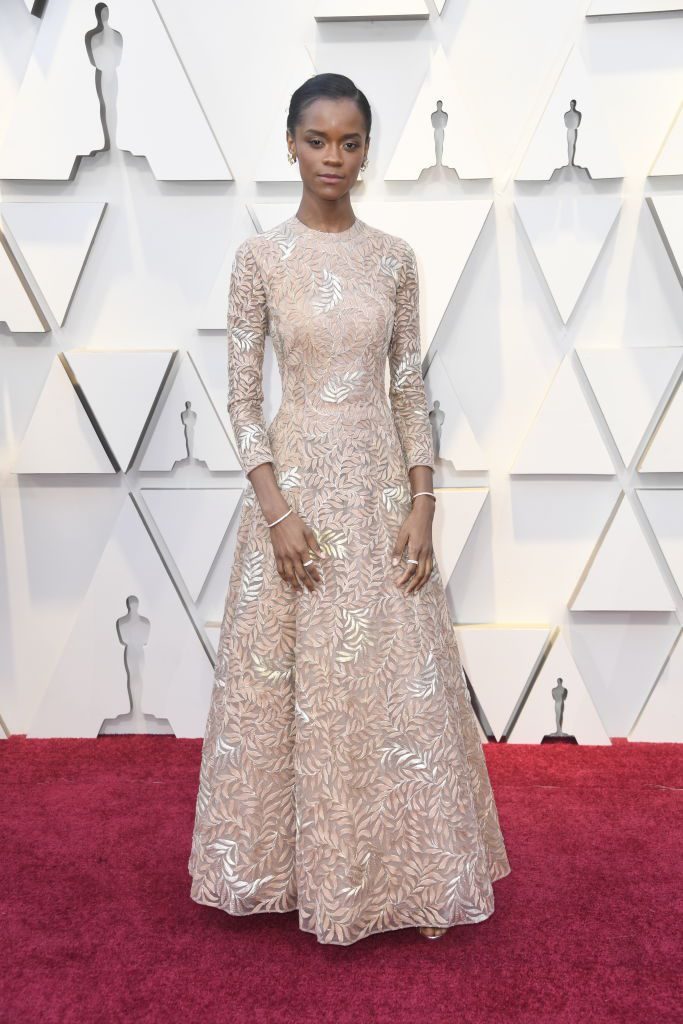 Letitia Wright doing couture right (Ahem, Emma Stone).
Is it 2005? Who told Emily Deschanel that it's 2005?
Words by Emma Roffey (whose invite was obviously lost in the mail)