10 Fashion Photoshoots That Have Caused Major Controversy
05 August 2019
You can get away with absolutely everything in the name of fashion. At least this is what it seems like looking at the creative concepts of the following fashion photoshoots. 
This is why these campaigns are made, to get people to talk, to bring our attention to the brand, the photographer, the magazine, the model and so on. There are lots of WTF moments in fashion but these are our top picks. 
Gucci, 2003 
Designer Tom Ford and stylist Carine Roitfeld shaved the letter 'G' into a model's pubic hair, just in case it wasn't clear they were shooting a campaign for Gucci. It features a man kneeling down in front of her, pulling her pants down to reveal a 'G'. I guess you could make the connection to a woman's G spot but the focal point of this photo is definitely not the clothes.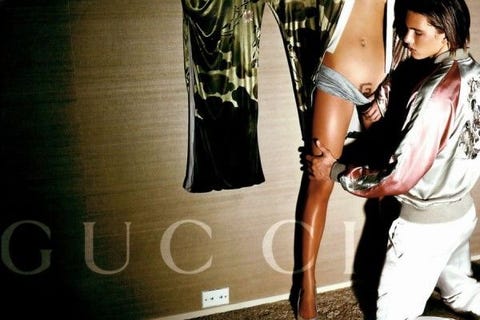 Tom Ford, 2007 
There's no better way to get male attention than to stick a perfume bottle in the cleavage of a woman. I wonder how many bottles of this men's fragrance they actually sold? Did the men that bought this think that wearing this perfume will cause their head to get stuck in a woman's cleavage? The campaign was shot by Terry Richardson, (no surprises there) and was banned in Italy. 
Harvey Nichols, 2012 
One of the most bizarre adverts I have ever seen that most definitely doesn't make me want to rush out and buy clothing. Harvey Nichols advertised a sale by featuring male and female models looking like they've peed themselves from excitement. Um no thanks. No sale in the world would make me lose my bladder function. 
YSL, 2002 
Perfume = penis is what this YSL campaign was trying to say. It features a chiselled male model fully nude, yes full-frontal peen. It's advertising a men's perfume and I wonder how many men looked at this man's privates and thought yes, this makes me want to buy this perfume right now.
(Editor's note: This one's a little too NSFW, even for us. So, we're just going to go ahead and link this picture of a puppy to the actual YSL shot. If you wanna click on it, go ahead, just maybe not at work). 
Vogue Italia, 2010
Vogue Italia wanted to bring our attention to the horrific consequences of the Deepwater Horizon oil spill with this fashion spread. They sure did but did they take it too far? They wanted to shock us and ending up causing a major stir in the process. However, the conversation that followed wasn't about the oil spill itself, the suffering animals or how to make sure this doesn't happen again. The conversations focused on the publication which defeated the purpose of what they said they wanted to achieve. 
Miu Miu, 2015 
Apparently, the model in this photo is 22 years old. Blessed genetics if that's the case because she looks like a 14-year-old playing dress up in her mother's clothes. I really question the creative concept of this photoshoot. Why does the room look so decrepit and empty besides the bed in the middle of the room? It's giving me flashbacks to the movie Taken when Liam Neeson is peering through doors of a sex trafficking house to find his kidnapped daughter. 
D&G, 2007
This campaign caused major controversy in 2007. It features a model wearing a sexy bodysuit being held down by a fellow male model but she is also surrounded by three other male models staring down at her. Creepy AF!  Were the creative team thinking, oh I can see this turning into a steamy foursome?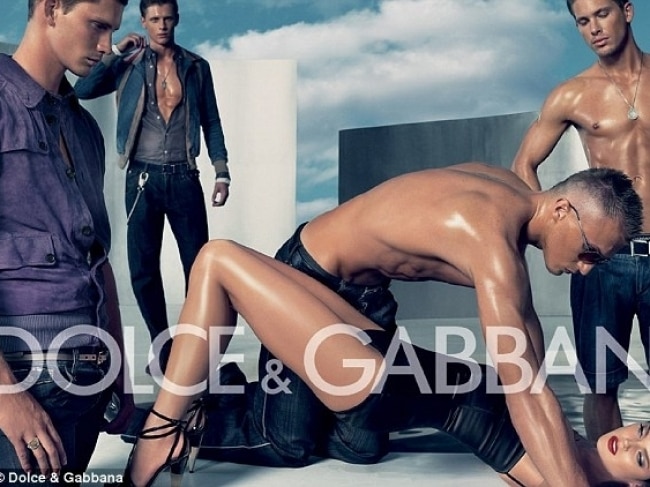 Aamna Aqeel, 2013
This editorial shoot is titled 'Be My Slave'. I'm sorry, what?! Apparently, it was meant to bring awareness to child labour. They totally went about this the wrong way. 
Cadeaux, 2010 
There's no denying that 10 -year-old child model Thylane Lena-Rose Blondeau is beautiful. However, this spread shocked and angered a lot of viewers who thought she was over-sexualised in the images. If they wanted a youthful look, why did they dress her up so maturely? There are definitely models in their early 20's who have that angelic, youthful high fashion look. 
Calvin Klein, 2016 
This Calvin Klein campaign shows a model wearing her Calvin's but from a rather unusual angle, from under her dress. Shot by a female photographer, this advert was defended as a "representation of youth culture". Yes, a true representation of boys taking a sneaky peek up the skirts of girls. Is she taking the piss out of the raging teenage hormones? Is it working in her favour? I think not.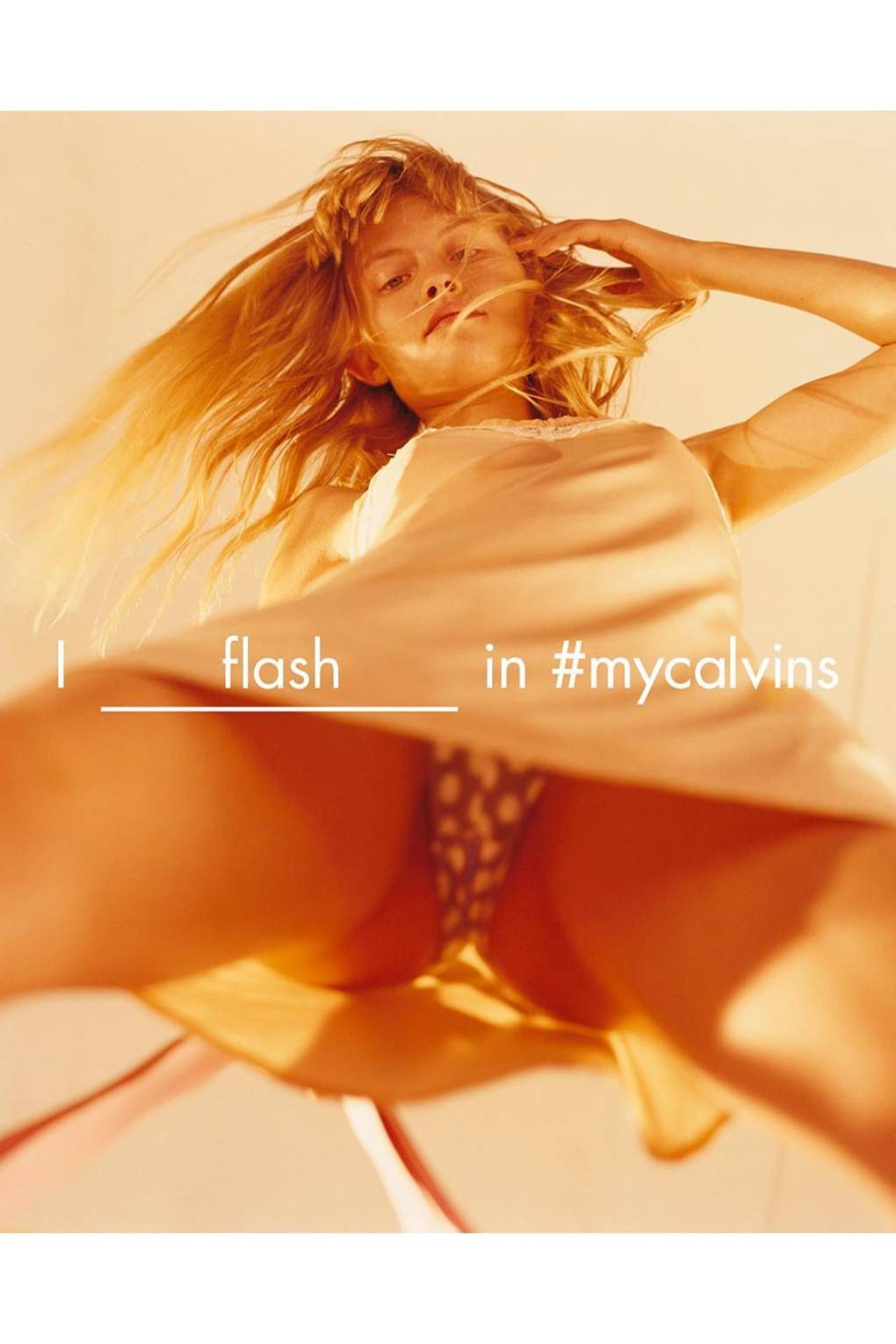 Words by Tamara Bose