14 Swimwear Looks Our Fave Celebs Are Obsessed With
24 October 2019
If there's one perk of being a celebrity, it is definitely the sheer amount of time those folk can spend on seaside vacations. Honestly, not a day goes by where my Instagram feed doesn't feature at least two professionally hot people frolicking around in the water, or on jet skis or sunning themselves on a yacht. It's enough to give you year-round lifestyle FOMO. But it does mean when it comes to swimwear, our favourite celebs know what they're doing when it comes to style.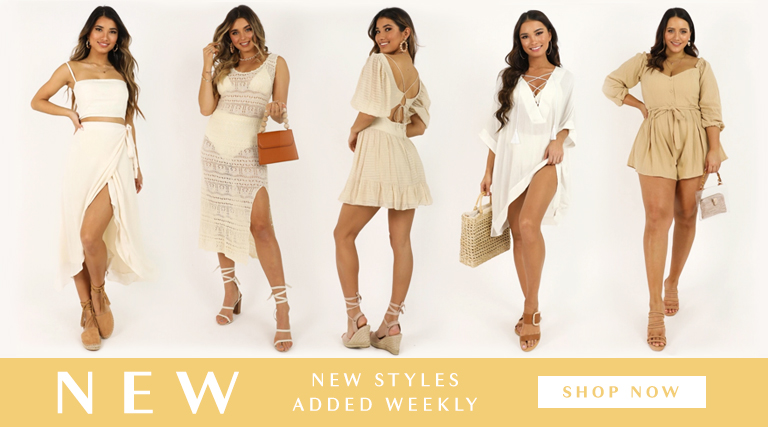 However, another degree between the celebs and us regular folk is the ludicrous amount of money they spend on their swimwear.
I have one expensive swimsuit. My friend bought it for me for my 21st birthday and it's pretty damn gorgeous, but there's a catch. If you read the care label it may as well say 'this swimsuit is made for wearing not for swimming'. You can't wear it in saltwater, or chlorinated water, or water of any kind really. So what's the point?
Now, I'm not going to name and shame the brand. We aren't like that at Showpo, but what I will say, is this. All of our swimwear can actually be swam in. Oh, and you don't have to chip into your home deposit fund to pay for them. It's a swim win.
Kourtney Kardashian
Kourtney Kardashian's black cut-out one-piece is a recurring trend and it's easy to see why. You get all the benefits of a one-piece (i.e. it's not coming off in the surf) but the flash of skin we love about bikinis. Plus, if your waist is your best asset, cut-outs will emphasise your hourglass figure.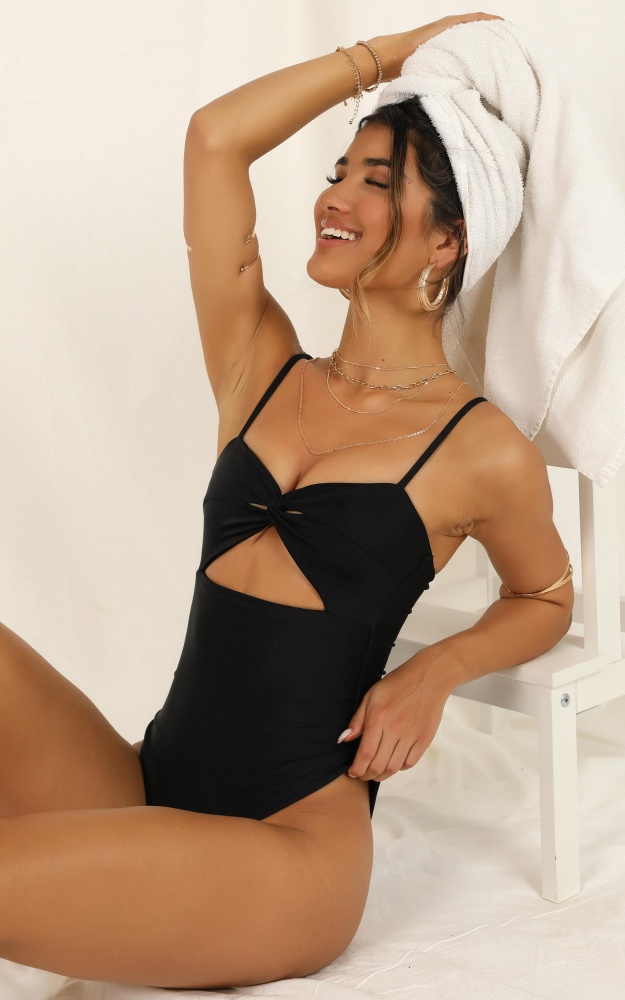 Kendall Jenner
Not one to be shown up by her older sister, Kendall's swim style is also iconic. For Kenny, it's all about bold, bright colours that tease neon but aren't fully highlighter yellow. Styled with an open-shirt this looks beautiful on deeper skin tones.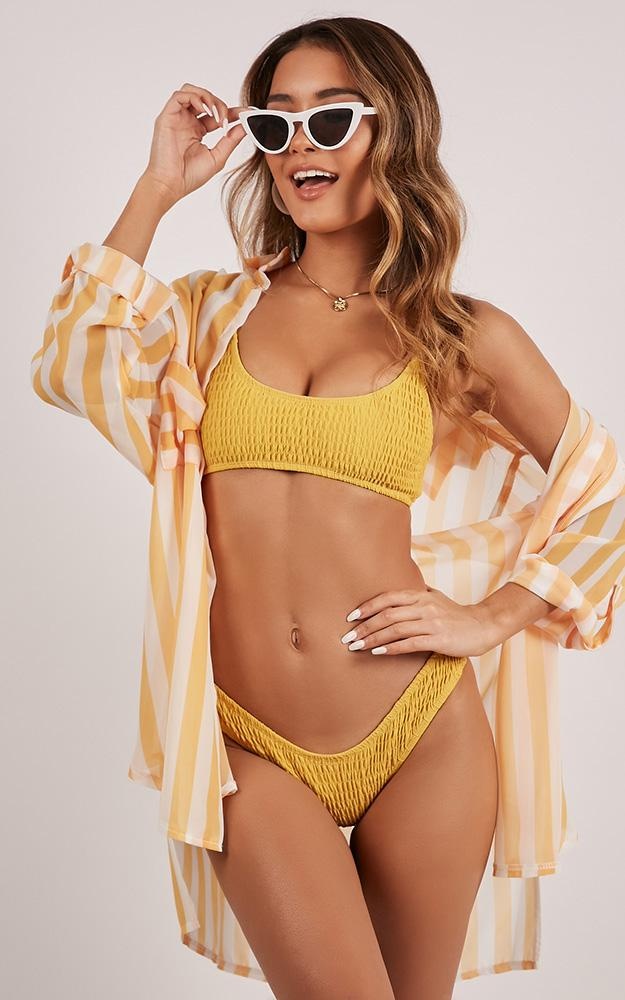 Kylie Jenner
This is also what my 23rd birthday party looked like guys. Obviously I'm kidding by 24th could be that little bit closer with the help of a blue-hued metallic bikini. It gives you that denim look without you know, actually swimming in the same material your jeans are made from.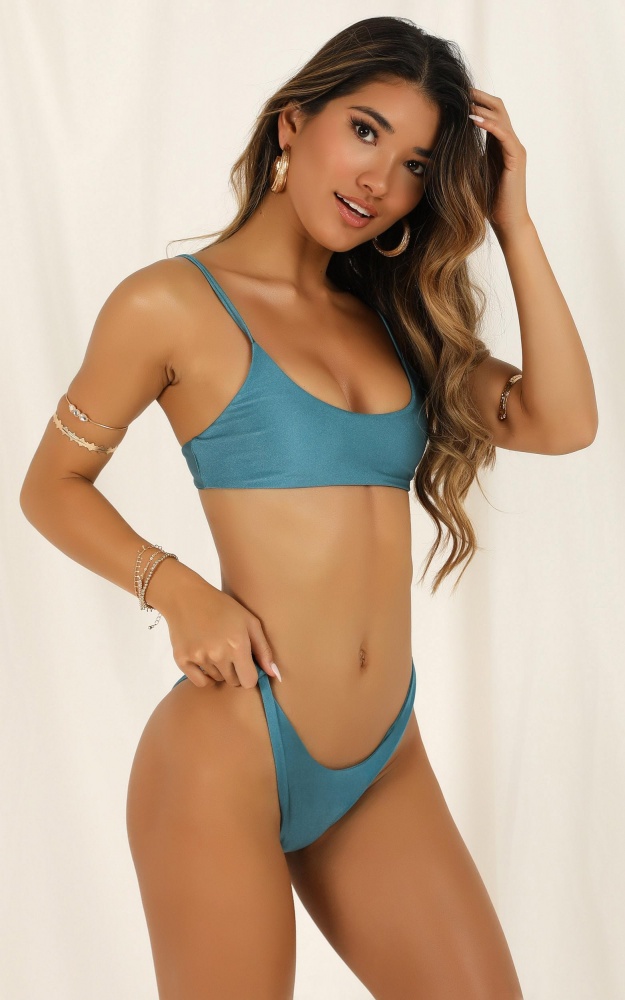 Selena Gomez
Someone call Pamela Anderson. Selena Gomez stole her Baywatch look and absolutely nailed it. A cherry red swim suit will always be in style. Just make sure you slather on that SPF. You don't want your shoulders to match your swimwear.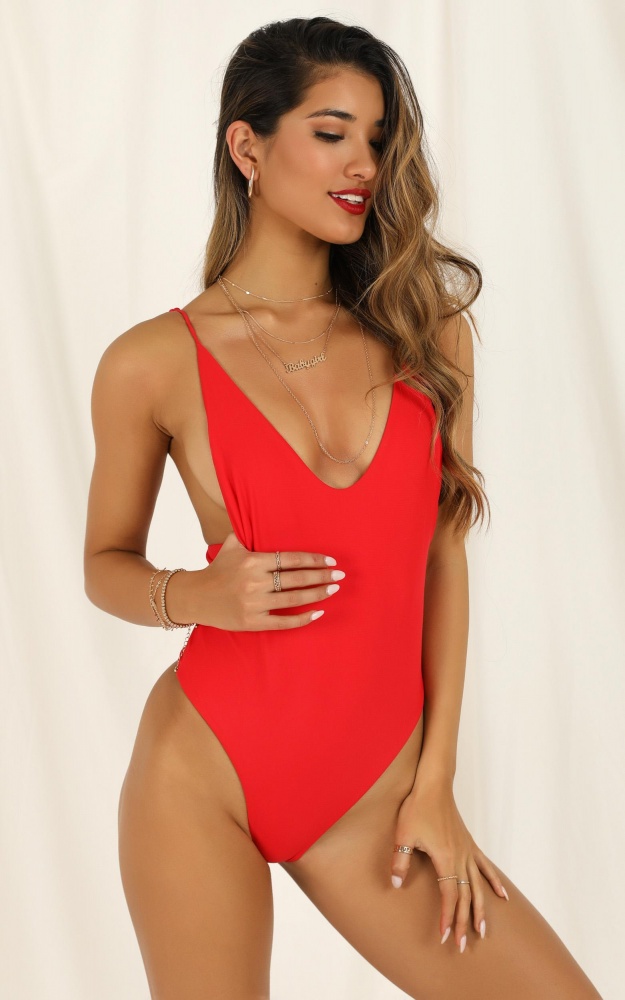 Demi Lovato
The fashion pack has always said leopard print is a neutral, and Demi Lovato and I are inclined to agree. Style your itsy-bitsy leopard print bikini with chic, small frame sunglasses and gold hoops if you want to go all out.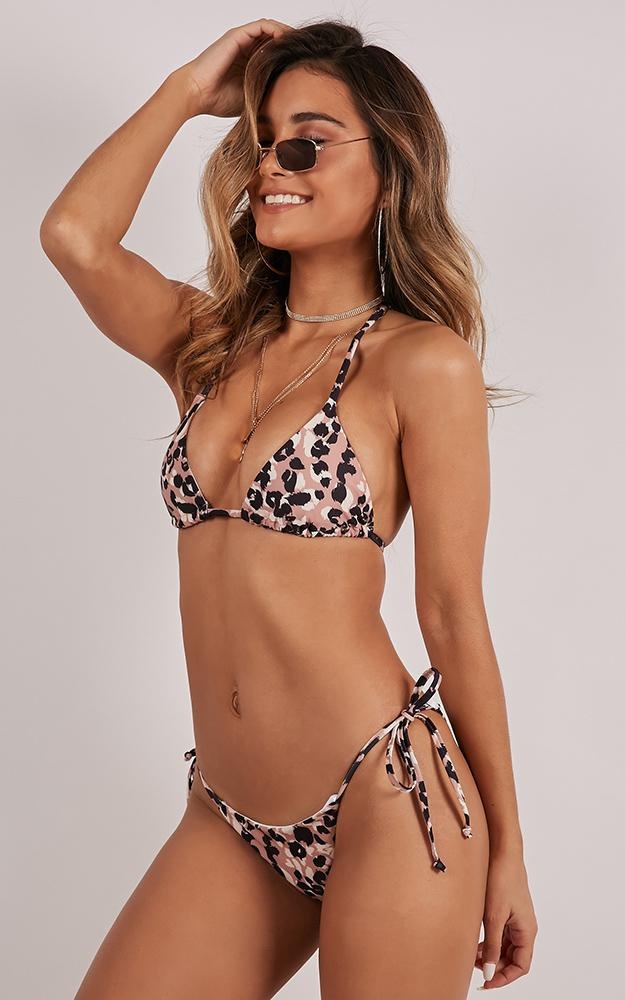 Hailey Bieber
Mrs Bieber does not stray away from neons and I mean look at that picture! She definitely rocks it! Should you be so bold, we'll always recommend stealing this look for yourself. Your friends will always be able to spot you on a crowded afternoon in Bondi.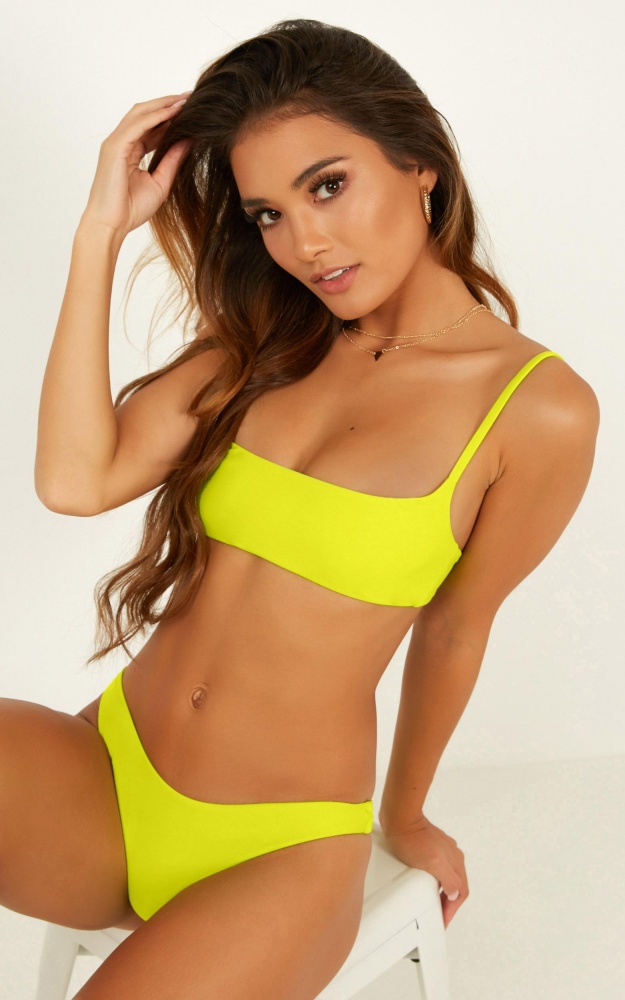 Normani
Normani is fast becoming one of our style icons. Here she's taken a classic, the black bikini, but couple with that plunging neckline and thin back strap, it looks that bit more elevated. We're big fans.
She's also nailing this chocolate-hued one-piece and I don't think I've added anything to cart sooner. This one is not your mum's brown cozzie.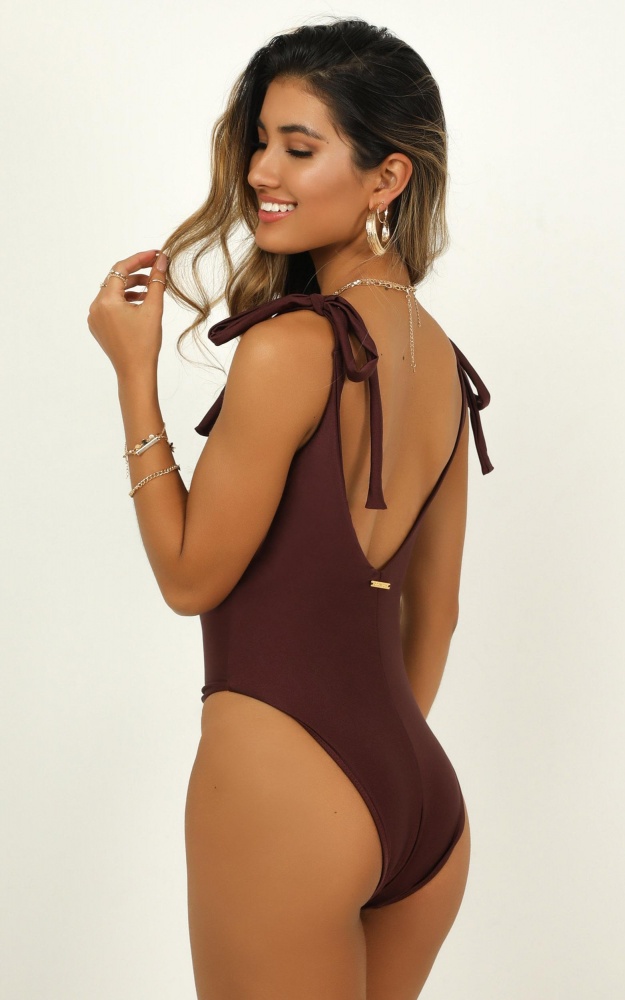 Gigi Hadid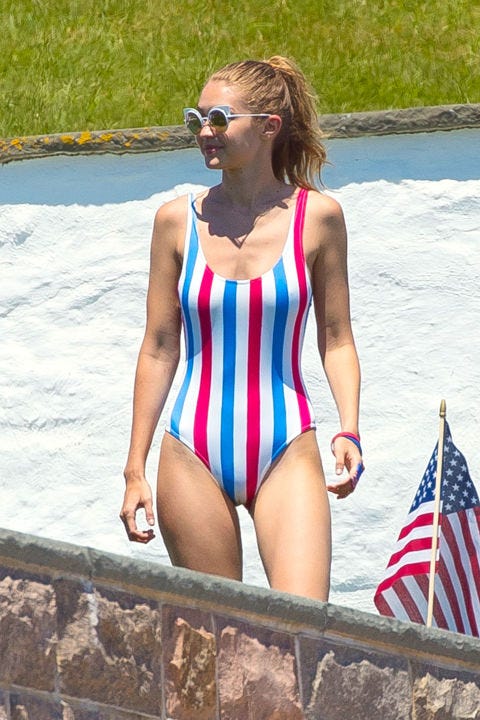 Gigi's look is a touch too 4th of July for us. She's rocking it, but on any other day of the year, it might be a bit much. Swapping out the tricolour for a simple baby blue and white stripe is the perfect answer though.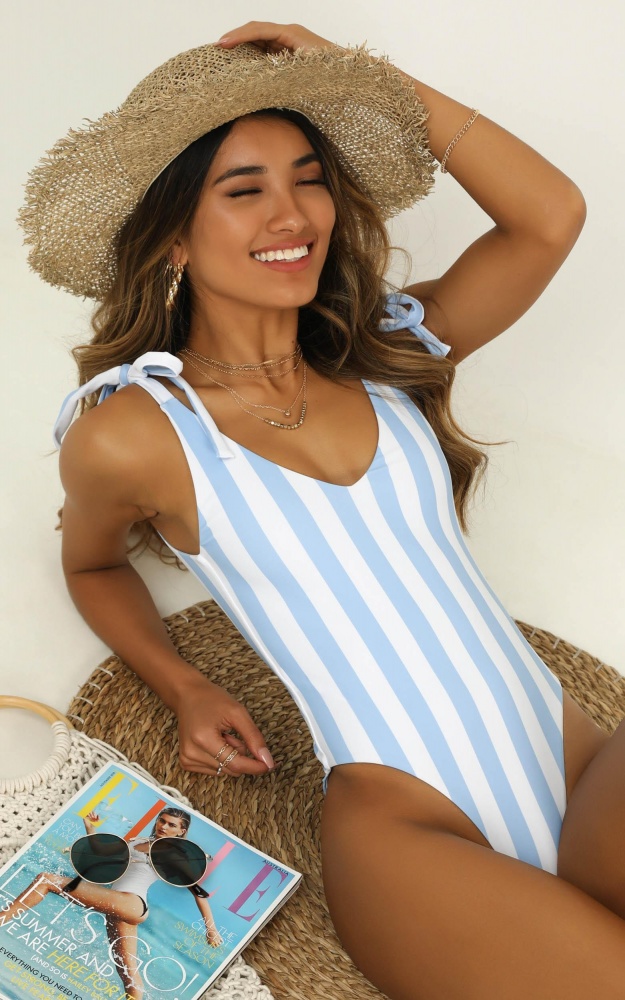 Lais Ribeiro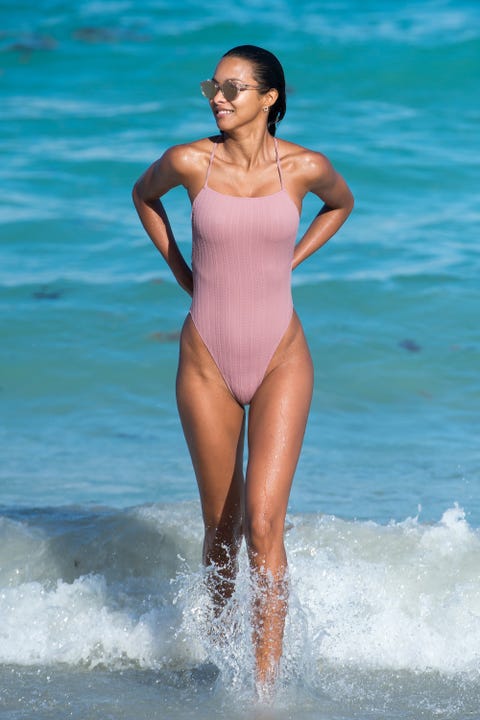 As a Victoria's Secret Angel, Lias Riberio has seen been seen in a fair share of swimsuits. This dusty pink one takes the cake though. It's not a colour you usually see in swimwear which means your pool party outfit definitely won't clash with someone else's.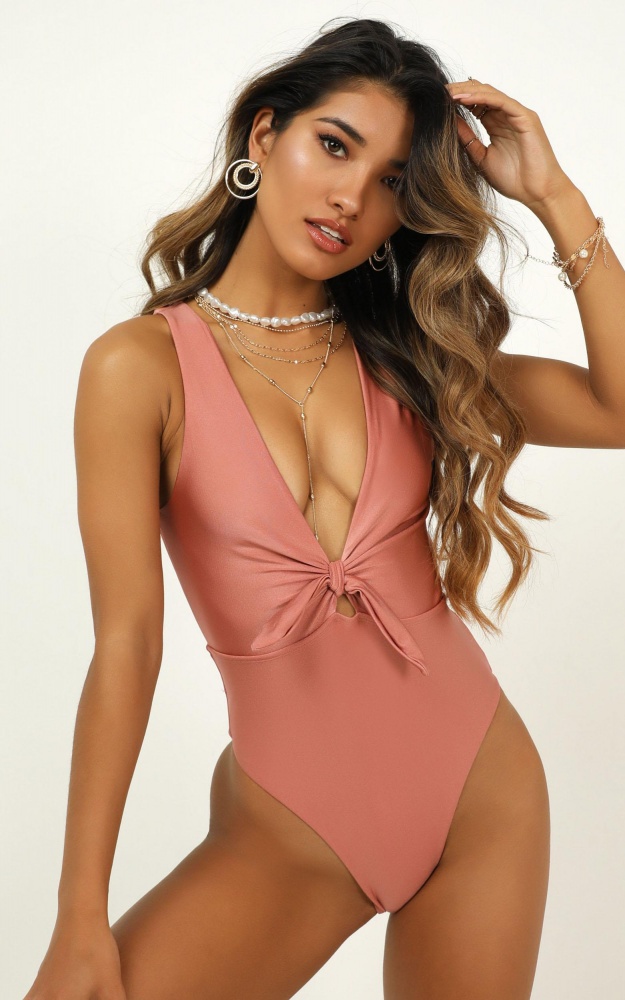 Bella Hadid
Bella Hadid is nailing this ditsy black and white print,  but I won't lie, the bottoms look a touch risky to swim in. If you want a little more coverage, this too-cute set is the perfect solution. The top and bottoms ensure you won't have to worry so much about getting your kit out in the surf.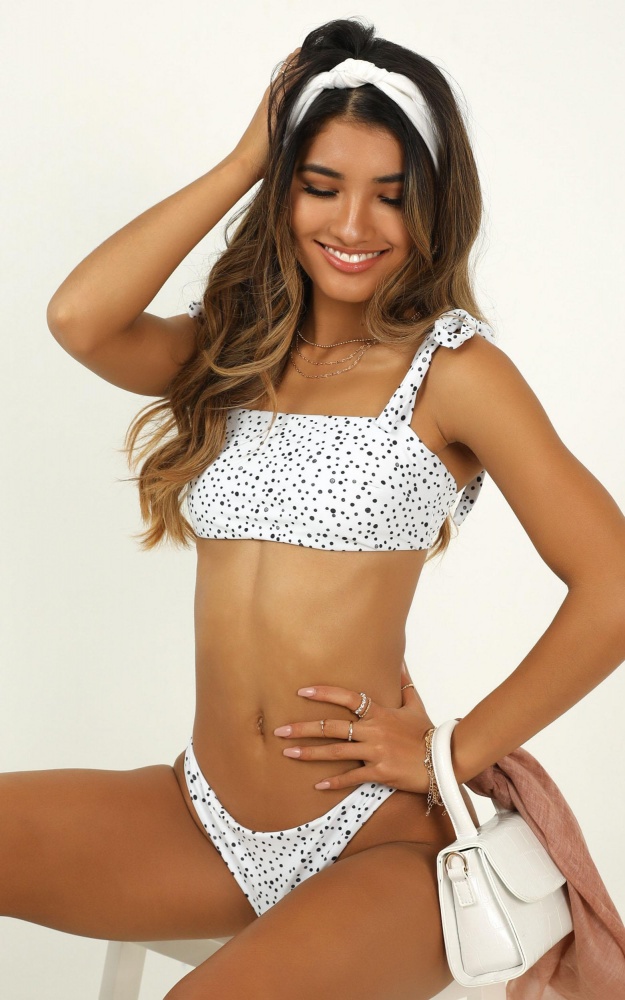 Like we said before, cherry red is always a good idea. If you're no stranger to string bikinis (and want as few tan lines as possible) this look is a celeb go-to.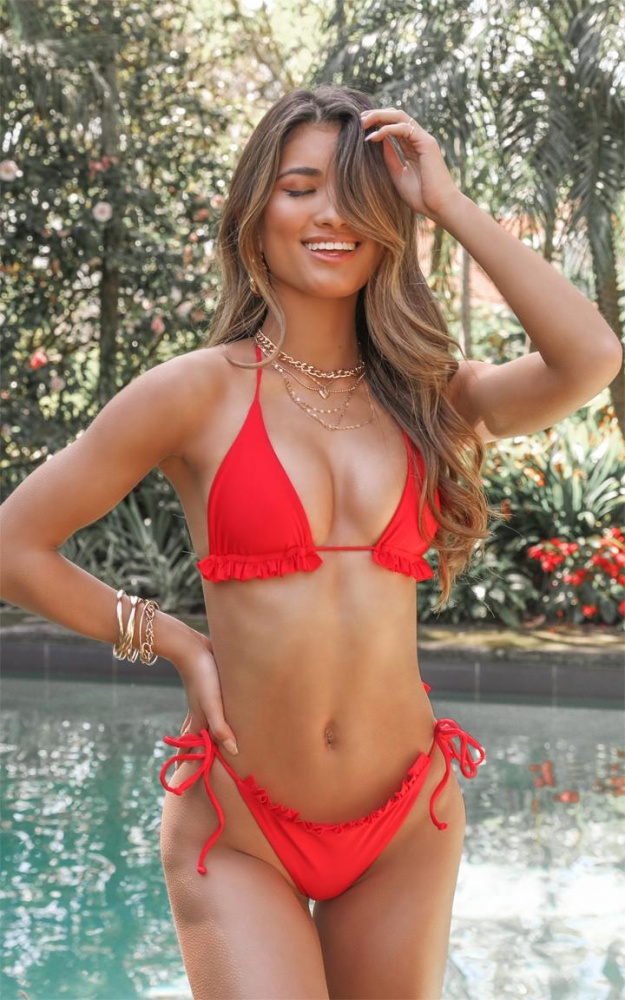 Emily Ratajowski
This one-piece has similar bow-detailing to Emily Ratajowski's favourite bikini with the added luxury of a strapless silhouette.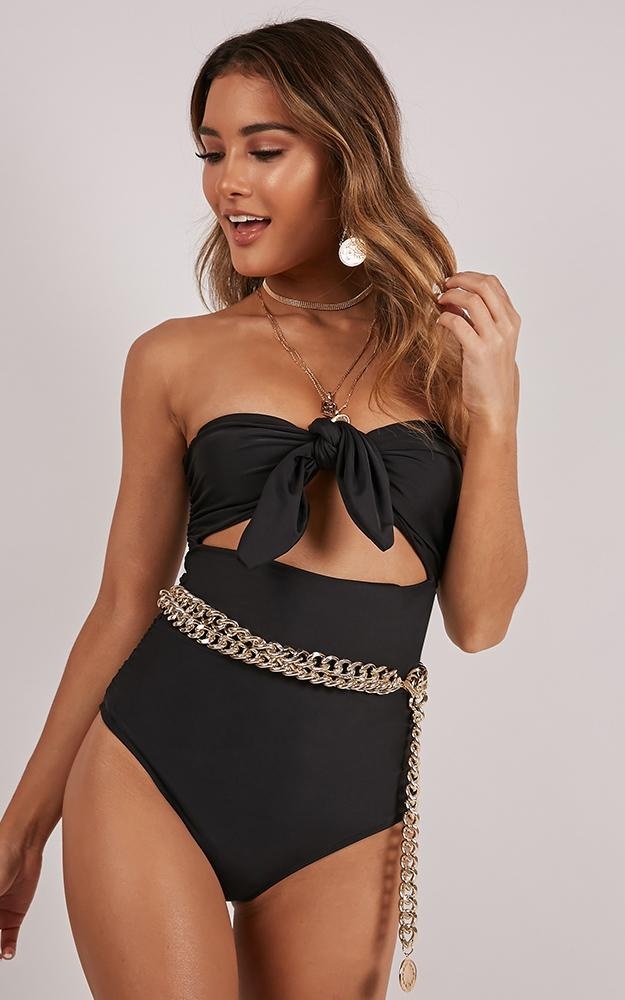 Emma Roberts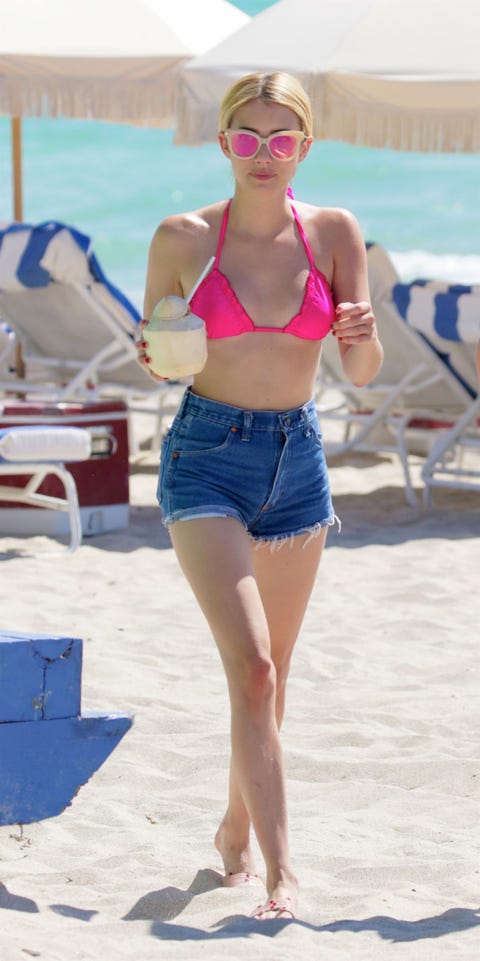 The perfect beach to bar combo, neon pink and denim worn a la Emma Roberts will always be the most fun beach party look on the market.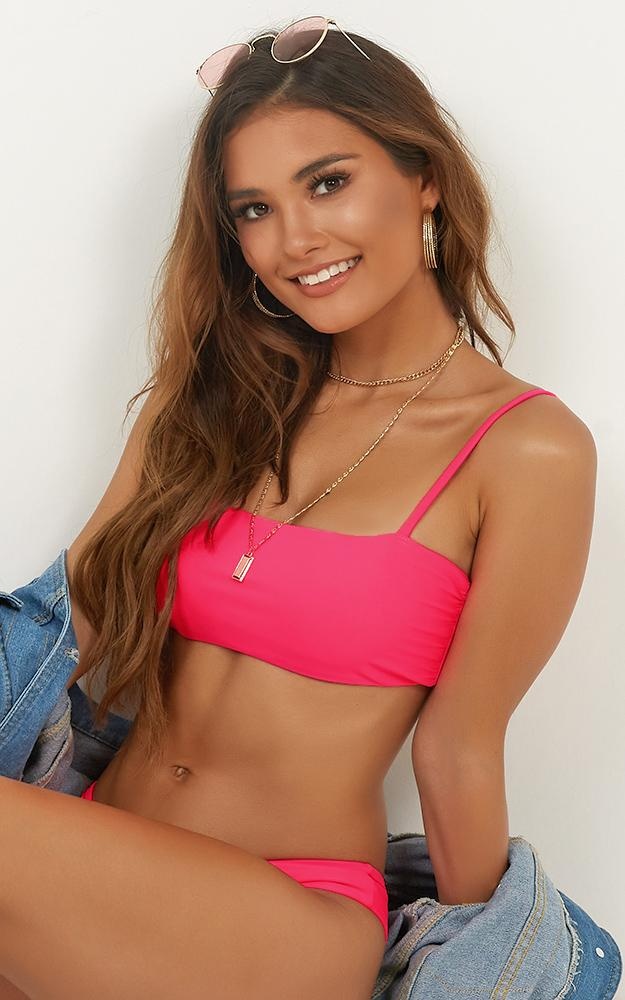 Emma Roffey reminding you to slip, slop, slap.