Weekly Wrap: Are We Done Talking About Liam & Miley Yet?
Happy Friday, everybody! Hands up if you've had a LOOONG week (🙋🏻🙋🏻🙋🏻). Well, strap on in, because of the only hurdle you've yet to jump is catching up on everything pop culture so you're not out of the loop at after-work drinks tonight. I've even done the hard work for you, scroll down for everything you need to know about celebs this week. You're welcome.
Welcome to 2019, Jennifer Aniston
Jennifer Aniston finally bent the knee to the Instagram gods and got her self an account. This is what 2019 is about, people!
In true Jen fashion, she broke her Instagram non-conformity with a Friends selfie that had everyone reaching for the box set. And also kind of wondering what that white dust on Matthew Perry's iPhone was. Calm down, everyone, it was just the "reflection of the ceiling".
Rachel Green's appearance on Instagram sent literally millions of people flooding to her account to say hello and do a quick #FollowForFollow. Then, Instagram broke. Like you actually could not follow Jennifer Aniston even if you wanted to. Her account was just far too popular.
Jameela Jamil and Sara Sampaio are having WORDS with each other
The demons on The Good Place work hard but Jameela Jamil works harder. No one on the internet is safe from her wrath when it comes to perpetuating the god awful stereotypes that make every girl thinks she needs to drink detox tea before summer starts.
But not Jameela, no way, no how. She's called out the Kardashians in the past for promoting this kind of lifestyle and this week she turned the fashion industry on its head with this tweet: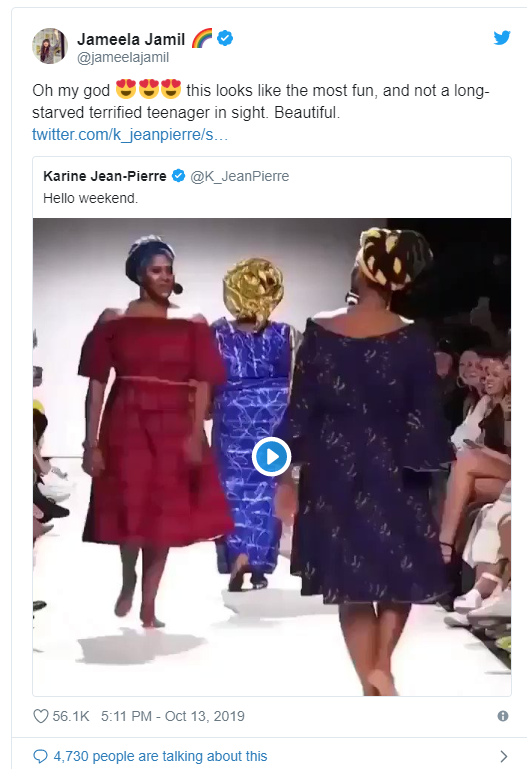 Victoria's Secret model and professionally hot person Sara Sampaio was not happy with Jamil's drag.
The model tweeted the television star back writing, "How about celebrating someone without bringing other people down? Calling runway models 'long-starved terrified teenager' is extremely offensive. From someone that is always preaching for body positivity, this just screams hypocrisy."
Jamil, however, was not backing down.
But neither was Sampaio.
Then things kicked off even further with Jamil having the last word.
No matter what side of the fence you sit on, these kind of conversations are important. It's great to see them happening out in the open so young girls have the power to make up their own minds.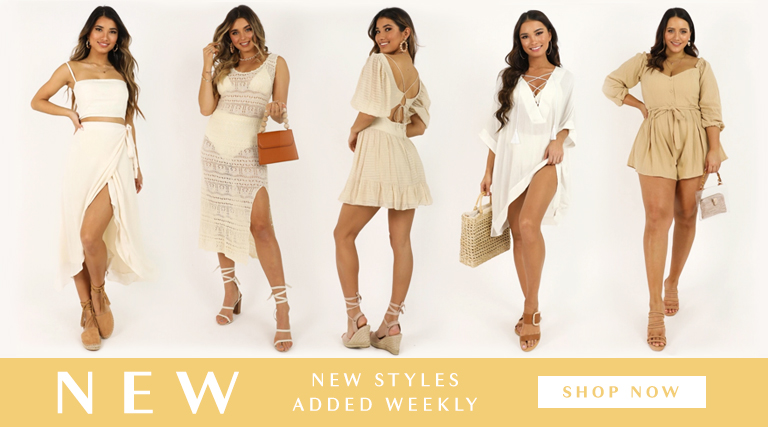 Tristan Thompson just gave Khloe Kardashian an engagement ring
In what is truly the most bizarre move of 2019 Tristan Thompson has presented Khloe Kardashian with a pink diamond engagement ring.
I know, you're thinking to yourself, "wait didn't he cheat on her when she was nine months pregnant with his child?". Yes, indeed he did. Then you might say to yourself, "hang on, didn't he just cheat on her again with her little sister's best friend?". The answer is yes again my friends. That is the kind of wet noodle we're talking about. A slimy wet noodle who for whatever reason thinks Khloe would want to marry him after all that nonsense. Think again, noodlehead, think again.
All of this tomfoolery was addressed in the Keeping Up With the Kardashians trailer that just dropped this week.
For whatever reason, Kris Jenner still seems to be pro-Tristan. I don't know, maybe she doesn't watch the show? Lol who are we kidding, the woman orchestrates all of it. Anyway, the momager was all like, "I feel like the really funny side of you guys outweighed the mean side…As much as I love you, you fight a lot dirtier than you used to".
Khloe? The dirty one of the pair? That's a joke right?
Talking to her not-brother-in-law, Scott, Khloé said Tristan gave her a pink diamond ring. Like us, she was visibly shook.
Scott, apparently the only sane one of the lot, looked super concerned and said, "It looks fully like an engagement ring."
Thank frig Khloé shut that down quick practically screaming the word 'no' like a child who's been told "there's fruit at home" when they're driving past Maccas begging for the Drive-Thru.
Lady Gaga is finally re-releasing those R.Kelly songs
After initially announcing the move in January, Lady Gaga is taking the current version of her third studio album Artpop off the market.
The new version, which is now available for pre-order is missing the track Do What U Want which features hip-hop artist R Kelly. Gaga's decision has everything to do with the 13 charges of sex trafficking R Kelly is currently awaiting trial for.
Gaga received constant and unfailing criticism for the track. Many labelled her a hypocrite for working with Kelly despite his allegedly notorious behaviour.
In a statement, Gaga said, "I can't go back, but I can go forward and continue to support women, men, and people of all sexual identities, and of all races, who are victims of sexual assault."
I stand by anyone who has ever been the victim of sexual assault: pic.twitter.com/67sz4WpV3i

— Lady Gaga (@ladygaga) January 10, 2019
While Gaga's move is admirable, it's also worth pointing out the blatant double standards that have been flogged her way since R Kelly was charged.
Fans were quick to call out Gaga for collaborating with Kelly but artists like Justin Bieber, Mariah Carey, Migos, Ludacris, Kelly Rowland, Chance The Rapper, Jennifer Hudson and countless others have swerved scrutiny.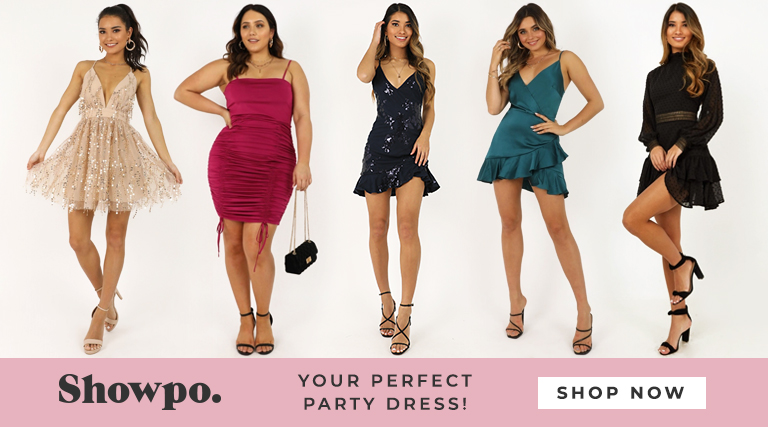 Liam Hemsworth new GF is pretty much Cody Simpson
I truly hope, for all of us, that this is the last time I have to write about Liam Hemsworth or Miley Cyrus in a Weekly Wrap ever again. I also wish Monday's didn't exist but every week there it is, hand in hand with more Hemsworth-Cyrus drama.
After Miley's public proclamation her and Cody Simpson's friends with benefits status, Liam has come out of his Byron Bay shell and headed straight to PDA town with his new GF, Maddison Brown.
You might recognise Brown as the 22-year-old actress who plays Kirby in Netflix's reboot of Dynasty. She's a real badass, you should watch it.
Brown is no stranger to the power of a Hemsworth brother. In a televised game of Fuck, Marry, Kill she previously said she would "f*ck the Hemsworth brothers but at the same time, both of them. I couldn't marry them, I'm too insecure. I would just be like, 'You're too attractive, you are never allowed to leave the house.'" And TBH, same.
In case you're curious who Maddison would indeed marry, the answer is Margot Robbie because she "would like to fuck her for life". Again, I cannot flaw her logic. Just this week I asked one of the Graphic Designers to make me look like Margot Robbie for my Instagram (she didn't, btw).
Anyway, here's a conspiracy theory you didn't ask for. Maddison Brown is the same age as Cody Simpson and they're both Aussies. Therefore, in my mind, Miley and Liam have moved to the same person. Maybs they should jus get back together so we can all give it a rest.
Miley and Liam? I don't know them by Emma Roffey