Weekly Wrap: Nicki Minaj Just Retired & A Shawmila Update
06 September 2019
Hi, hello, welcome, glad you could join us. How was your week? I feel like I never ask about you guys. Soz. Anywho, let's not dwell. We have a lot of celeb goss to get through this week and this tea won't spill itself now will it?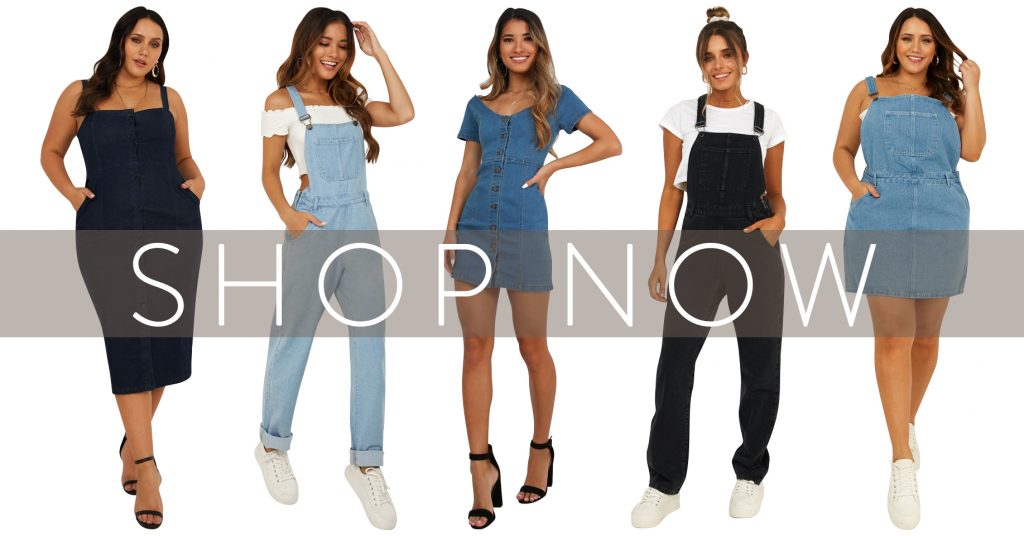 Has Nicki Minaj retired?
Do you know what baffles me about celebrity culture? It's the fact that general life rules that literally everyone else on the planet follows don't apply to them. Childhood TBTs? They're supposed to be awkward and a little cringe, not full glam and sweet-faced. Resigning? Yeah, you'll need to give at least two weeks notice and not just fire off a quick tweet. But alas, for Nicki Minaj the rules do not apply because that's exactly what she did.
I've decided to retire & have my family. I know you guys are happy now. To my fans, keep reppin me, do it til da death of me, ❌ in the box- cuz ain't nobody checkin me. ✅ Love you for LIFE 😘♥️🦄

— Mrs. Petty (@NICKIMINAJ) September 5, 2019
Yep, Nicki Minaj fully dropped the mic and it doesn't look like she's going to pick it back up again.
While "have my family" kind of sounds like a pregnancy announcement, Minaj could just be referring to the fact she and Kenneth Petty refiled for their marriage license last week. FYI, they had to refile because they let the first one expire but from her new Twitter name, it looks like that won't be the case this time 'round.
The rapper has 59 days left to make things official, but according to Nicki that doesn't mean she'll be having a wedding anytime soon.
"We'll do the big wedding later", she told Queen Radio. "I'll be married before my album comes out but will have my wedding after the album comes out."
Wait, so there's a new album, but she's decided to retire? Before it's released? Nicki, you've got me confused, honey. I think you might be confused too.
Ellie Goulding's pitch-perfect wedding
From one wedding to another, this week we're celebrating Ellie Goulding and her extra AF wedding. I don't know when Ellie became part of the British Royal Family because this wedding was pretty on par with Prince Harry and Meghan Markle's. Apparently, when your song is the featured hit on the 50 Shades Of Grey soundtrack, you get paid big bucks pays big.
Goulding had a grand total of five outfit changes during the course of her nuptials. A highly commendable effort if you ask us.
Her first look of the day was a custom made silk crêpe Chloé wedding gown. The dress was hand-embroidered with White Rose of York symbols, had a high neck and was positively perfect for the modern fairytale wedding.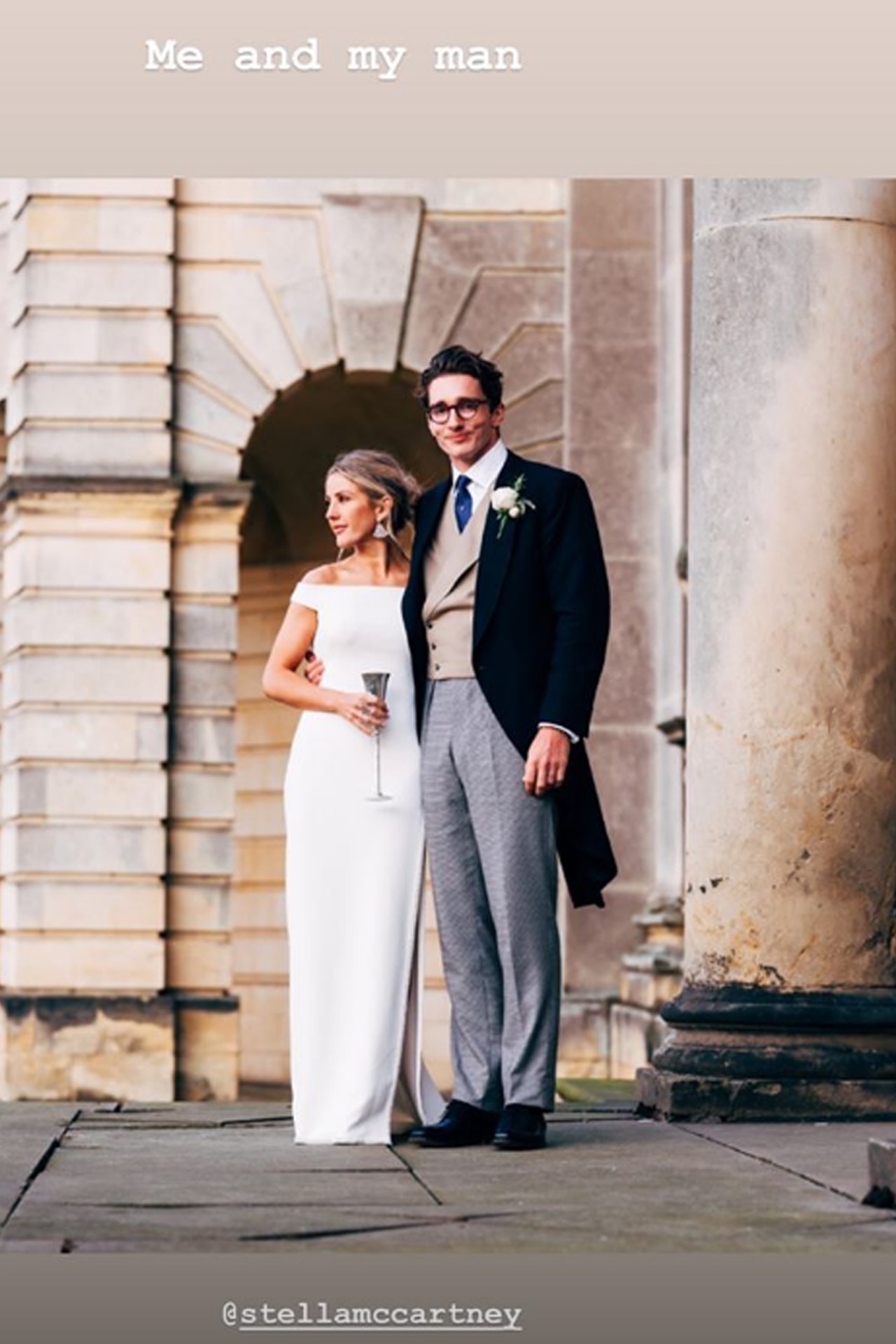 After the ceremony, the bride did a quick change into an off-the-shoulder Stella McCartney gown to welcome guests to the reception at Castle Howard.
For her next look, Goulding wore a handcrafted look by Ralph and Russo. This get up actually served as looks three and four at the wedding. The silk and pearl bodice was originally worn over a silk evening skirt for the newlywed's first dance. However, the skirt was switched out for a classic pair of white trousers for the earliest parts of the evening reception. Genius.
For her fifth, final and most fun look of the evening, Goulding stepped out in this Balmain number complete with concertina sleeves and a plunging neckline.
From what we can gather, Goulding's new hubby Caspar Jopling wore the same thing all night, which tbh, is a poor effort compared to his bride.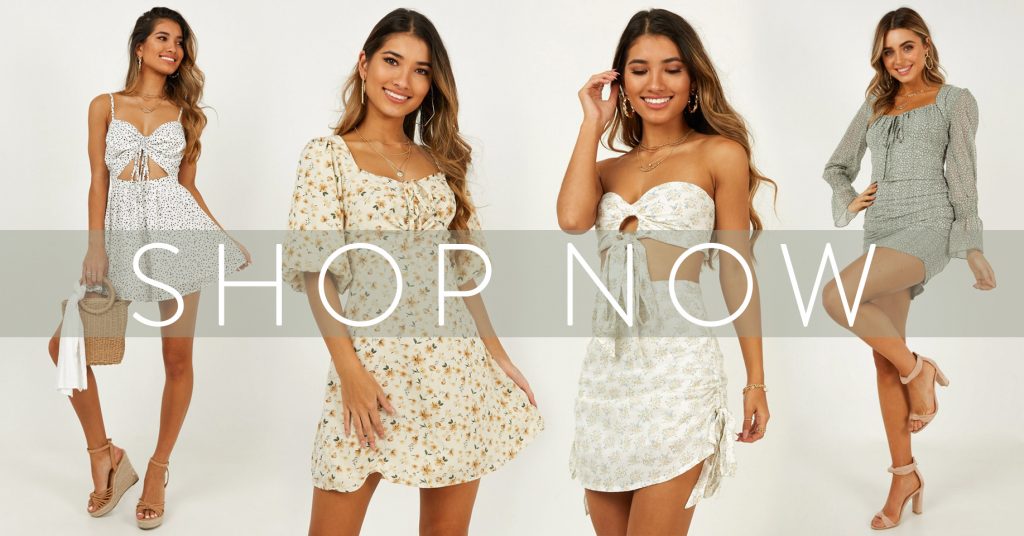 There's an important Shawn and Camila update
Camila Cabello and Shawn Mendes confirmed their relationship this week and honestly, thank goodness because I refuse to talk about it anymore (kidding, we'll be back here next week).
First, they started hooking up in the ocean. Then they outdid Bradley Cooper and Lady Gaga on the sexual tension scale (for the record, Cooper and Gaga got a 'we're probably boning' whereas Mendes and Cabello scored a full 'oh, we are definitely bumping uglies'). Now, both pop stars have done interviews.
Ladies first. In ELLE's Women in Music issue, Camila did a lot of talking about how amaze it's been to fall in love with Shawn someone.
"People can say whatever they want to say. They can speculate, but at the same time, we are going to live our own lives, enjoy it, and fall for each other like nobody is watching," the former Fifth Harmony singer said.
As for the reason behind all the coyness, Camila had this to say, "Love is the most sacred, precious thing to me. I want to always feel like my love is between me and that person, and never belonging to anyone else". Ouch, Shamila stans, you've been seen.
Now over to Shawn. You might remember earlier this year when a fan asked Shawn about he and Camila's relationship status, he walked off stage without answering the question. But at a new Q&A session, the singer was a lot more candid.
"Honestly, I wanna say I wanna talk to you guys about this stuff but it's not just me in the relationship! There's another peron involved. I can't say things that I feel… It's not just me deciding you know?"#ShawnMendesTheTourUncasville pic.twitter.com/xyqP0I3r6h

— Shawn Mendes Updates (@TrackingSM) August 31, 2019
"You've said you've never been in love. Has that changed recently?" one fan asked.
So what was his response exactly?
"Honestly, I wanna say I wanna talk to you guys about this stuff, but it's not just me in the relationship," Shawn told the crowd. "There's another person involved. I can't say things that I feel…It's not just me deciding, you know?"
Classically, neither of them specifically mentioned the other person but considering how much they kiss and hold hands in public, it'd be pretty concerning if these quotes were about someone else.
Oh and just in case you weren't convinced, here they are making out in public…again.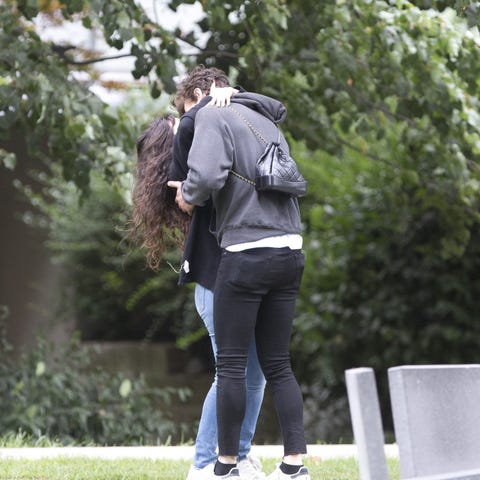 Priyanka Chopra forgot how old Nick Jonas is
You might read that headline and this, okay, fair, I also don't know how old Nick Jonas is. Well, you're not married to Nick Jonas are you? No, but Priyanka Chopra is.
In a post celebrating the launch of the youngest Jonas brother's own Tequila line, Priyanka wrote, "So proud. When you own your own tequila at 27!". Which is super cute, except that Nick is 26. Oops.
Of course, the internet, which is generally too uptight for its own good, wasn't ready to let the gaff pass unnoticed.


Wow, that shit is harsh, especially when you consider the fact Nick will be 27 in two weeks. Nick also thought the outrage was a little unwarranted responding to people with this: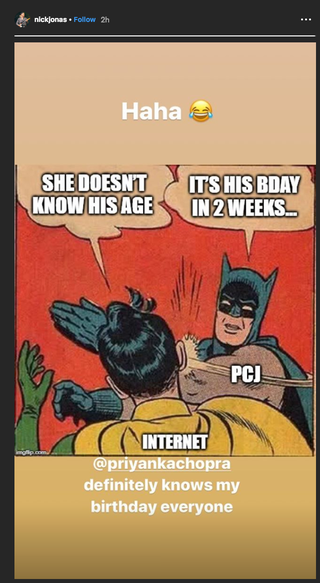 Let's just all relax, okay?
Billie Eilish unfollowed Tana Mongeau on Instagram and her reaction is LOL
In case you didn't know, Tana Mongeau is a huge Billie Eilish fan. Like HUGE. She once spent a whole week dressing like Billie Eilish. It's intense how much she likes her. So imagine you were Tana. Your fave musician ever follows you back on Insta, she comments on your stuff and then all of a sudden….unfollowed.
Yikes.
So Tana did what Tana knows best. She turned the whole thing into a monetised YouTube video. Are you surprised? She legit did the same thing with her wedding. Which FYI, Billie was really not a fan of.
If you need a laugh, watch the video. It's so stupid, it's hilarious.
Lizzie and Gordo aren't getting back together so love is dead
Well just when we thought our childhoods couldn't be any more done and dusted, out of the shadows comes Hilary Duff to ruin the last little shreds. Do I sound dramatic? Well, I should because ya girl Lizzie McGuire straight-up confirmed that the mystery fiance in the coming reboot is 100% definitely not David 'Gordo' Gordon. And honestly, WTF?
We all saw The Lizzie McGuire Movie. We know how it ended. Lizzie and Gordo kissed and we collectively realised that all this time our homegirl was chasing Ethan Craft and then Paolo Valisari, her true love was right in front of her. C'mon Disney, you took us through the wringer with that shit.
Speaking to Vulture Hilary Duff who plays Lizzie said "I feel like them [Lizzie and Gordo] not being together is what was so good. It's that one person that you're like, Was he the one? Is it ever going to be? You're always kind of wondering".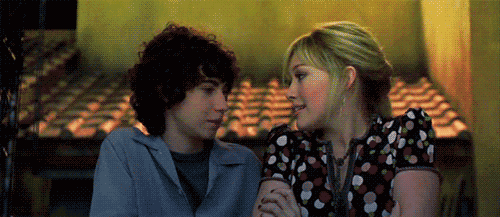 No Hilary, I'm not wondering, I know Gordo was the one for Lizzie TYVM.
To kick us while we're down, the queen of betrayal added, "We wanted it to hurt everyone a little bit, and it'll continue to hurt". I BEG YOUR PARDON?
"I really hope he's going to be involved," Duff said. "We've been planning out the season and coming up with what everything looks like, and it's so important for him to be there for part of it."
Adam Lamberg, Gordo, if you're listening, call Disney back. They can't do the last-minute objection at the wedding altar scene without you.
Words by Lizzie and Gordo stan, Emma Roffey