Weekly Wrap: VMAs Edition
30 August 2019
ICYMI, the VMAs happened this week and as always, the most controversial awards show of the season certainly delivered on the drama. Let's just jump right in because there is A LOT to cover.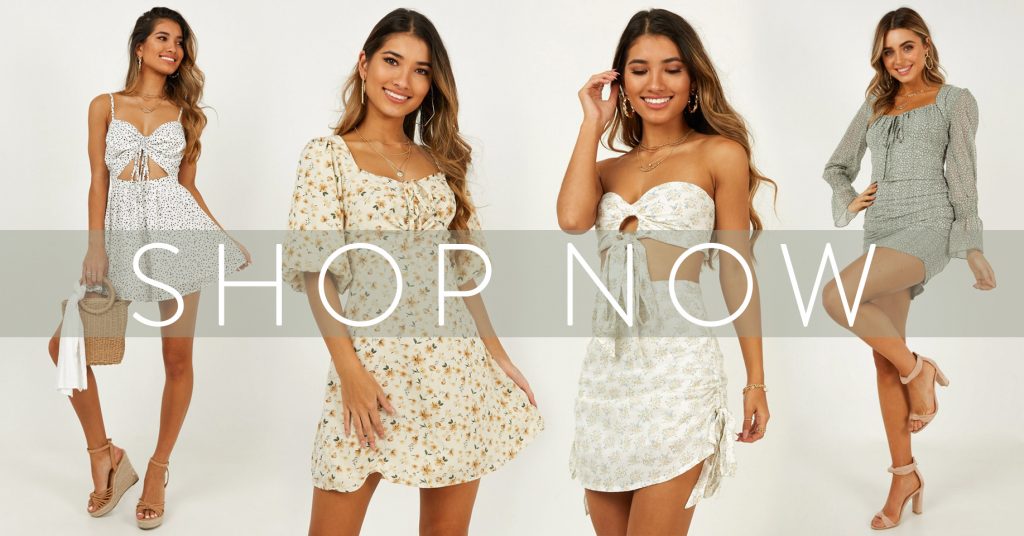 Um, everyone wore snakes as accessories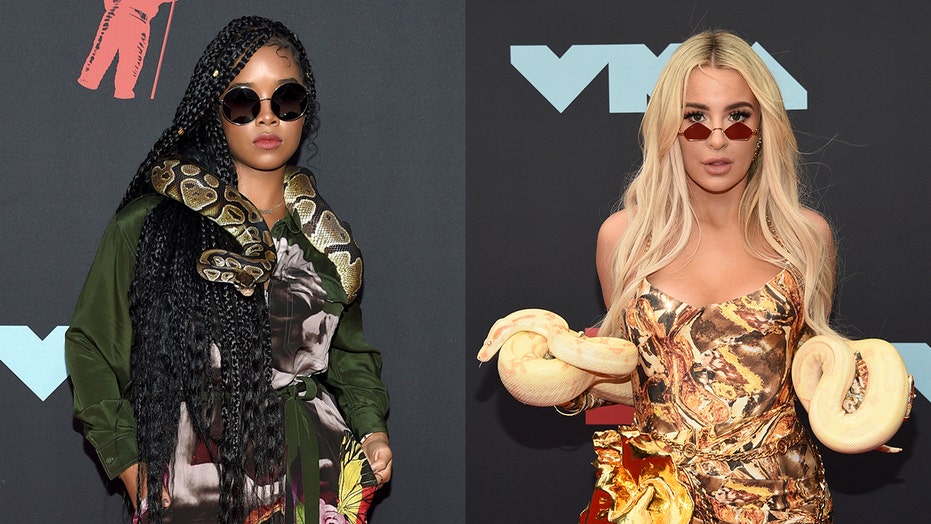 We're starting with the most WTF aspect of the night and that is everyone on the red carpet decided to go full Britney Spears in 2004 on the red carpet. Don't remember that far back? Let me jog your memory. 2004 was the year Britney Spears wore a live fucking snake as a scarf during her performance of Slave 4 U. It was equal parts iconic and traumatizing (especially for the snake).
In tribute, both H.E.R and Tana Mongeau showed up with snakes as accessories. Normally it's super awks when you show up in the same thing as someone else but I just want to know if H.E.R and Tana's snakes are friends?
Apparently Noodle is one of H.E.R's five pet snakes and it's not unusual for her to take them out for walkies. As for Tana's boa constrictor, I have no idea where she got it from. She didn't even tag the poor thing on Insta.
Not everyone is convinced that real bloody snakes should be worn on a red carpet, funny that. In fact, a lot of animal rights activists on Twitter made some noise.
I'm not here for live snakes as accessories #VMAs

— Cice Cuellar (@CiceCuellar) August 26, 2019
using a live animal as an accessory is so goddamn weird. i didn't agree with britney holding the snake and i don't agree with tana doing it. can you imagine how stressed out that snake is right now???? #VMAs

— Aleksander (@alksndrmths) August 26, 2019
As a side note, what makes Tana Mongeau think her fake AF clout wedding and YouTube career puts her on the same level as Britney bloody Spears. It's nonsense.
Britney we're so sorry

— mig (@heal_swine) August 26, 2019
Miley straight up shaded Liam in her performance
Okay, this is the last time the Miley and Liam break up is getting airtime in the Weekly Wrap unless the get back together.
Miley is no stranger to a controversial VMAs performance. After all, we all remember what happened between her and Nicki Minaj in 2015 – what's good Miley? This time, however, the shade was thrown at one Liam Hemsworth, formerly known as Mr Miley Cyrus.
It was super subtle, but at the end of her new break up anthem, Slide Away, the lyrics are "You're right, we're grown now." However, when Miley took to the stage to perform the tune, she sang, "You're right, I'm grown now". Twice.
As we said, it's subtle but's there and that change of pronoun certainly makes a difference. Miley also took her maybe new girlfriend Kaitlynn Carter as her date so we're guessing there is no rekindling of the flame this time for Miley and Liam.
Shawn Mendes and Camila Cabello pretty much shagged on stage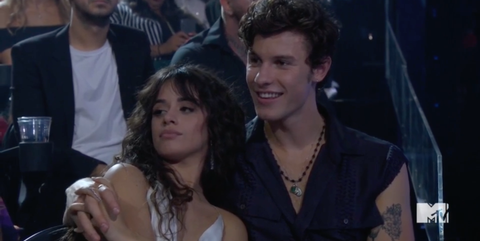 Not only was their performance sexually charged, but Shawn and Camila were got real cosy at the VMAs making us all question their relationship all over again.
Shawn, Camila, just tell us. Are you dating or are you in a PR relationship? We just want to know, because this is all getting a little ridic. Call me.
The pair took to the stage to perform their super sexy duet Senorita and they all bar banged on live television. It was a lot. Twitter had a conniption.
NAH IM CRYING #VMAs pic.twitter.com/n2phcncW0d

— lindsey (@luckyshawmila) August 27, 2019
Omg I love @Camila_Cabello @ @ShawnMendes together so much them bitches better not be playing with our heads with all this lovey dovey action #VMAs

— Marina Mazzone (@marinamazz1) August 27, 2019
That performance had me actually gasp @ShawnMendes @Camila_Cabello #VMAs pic.twitter.com/QlkoahbiRT

— lauraleex3 (@lauraleex3) August 27, 2019
You can watch the video here, but you might want to have a glass of ice water handy.
Taylor Swift got shaded for her performance
We don't know what happened with the audio but Taylor Swift did not sound like herself on stage at the VMAs.
The singer performed both Lover and You Need To Calm Down from her new album (and shaded Donald Trump in the process) and visually it was stunning, but to listen to, not so much.
Twitter was vicious in it's response to the performance.
#VMAs Taylor Swift lip singing is actually really bad. And I really enjoy seeing her perform. But sorry honey, it's off!

— hello (@SummerLeighAnna) August 27, 2019
I can't even hear Taylor's voice #VMAs pic.twitter.com/eQaHK5mMM3

— she said cheater on his buddas (@brownskinbaddi6) August 27, 2019
Fix the sound clowns 🤡

— Evelyn (@eveboriee) August 27, 2019
Nick Jonas got a taste of what it's like to third wheel
Being the only single person in your group can be hard. You know what's worse? Not being single and still somehow being the third, no fifth wheel. That was the reality for poor little Nick Jonas when he and his brothers took out the Best Pop Award.
Joe Jonas and Kevin Jonas celebrated the only way they know how, with a big old smooch for their wives. Nick's wife Priyanka Chopra, however, was MIA for the evening making Nick look like a little lost puppy. Thankfully, Priyanka had her wits about her and turned the whole scene into the best meme to come out of the VMAs.
Wherever you are, whatever you're doing, pour one out for Nick. At least his brother Joe got a taste of the third wheel life with this too-cute moment:
Twitter accused Lizzo of stealing that iconic lyric
While this didn't go down at the VMAs, it's musically related and happened in the same week so I'm including it. Sue me. Anyway, you may or may not be familiar with the genius that is Lizzo. The lyric, "I just took a DNA test, turns out I'm 100% that bitch"? Yeah, she wrote that. Or so we thought.
As it turns out, Lizzo may not have been the one to write the lyric after all. According to Twitter user @MinaLioness, she said it first in 2017.
The story of the "100% that Bitch tweet" came from me making jokes about Demi Lovato saying she took a DNA test and found out she's 1% African. pic.twitter.com/DvQIoJeCzA

— rt. hon. home secretaryina (@MinaLioness) August 11, 2019
And you know what, she is not happy with Lizzo for not giving her credit.
If she thought I had the autonomy to truly challenge her and assert my rights.. She would have been given me my writers credit. She could of rode this tweet till the wheels fell off. I would have supported through and through as long as I was credited.

— rt. hon. home secretaryina (@MinaLioness) August 28, 2019
To be honest, I don't know if crafting a witty tweet that goes viral does, in fact, make you eligible for writer's credits. Singers belt out lyrics with meme references in them all the time. However, the evidence is there, she did say it first if that's the game we want to play.
FWIW, Lizzo has responded to the claims before writing, "Truth Hurts was written in June fyi— someone made a meme on IG that said "I'm 100% that bitch" and we were inspired, I give that meme credit when I talk about making the song. I've never seen ur viral tweet but I'm glad it exists".
So there you go Mina, apparently, Lizzo never saw your tweet. But who's to say?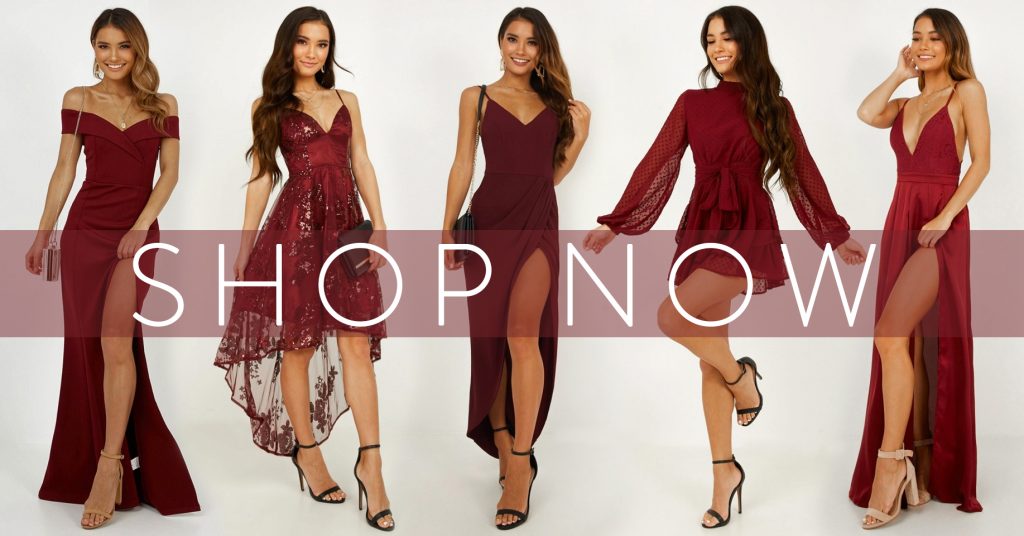 In other news: There might be a new Bachelor relationship
While we're going off the VMAs tracks, let's take a minute to talk about The Bachelor because there might be a new couple to come out of the series.
Earlier this week New Idea released pictures that make it look a lot like Vakoo and Rachel, both from this season, have started dating outside the bachie pad.
In an interview with OK!, Rachel addressed the rumours she and Vakoo are now in a relationship. When asked about her "special connection" with Vakoo, she responded "She's great. We've got the same sense of humour and the same values and morals in life. We've become really close."
"I don't know exactly what label you'd put on it", Rachel told Ok!. I can help you out, girlfriend. It's called a PR stunt. The Bachelor Australia franchise has 100% queer baited us before so you'll forgive me for thinking this isn't any different. Those photos are too staged and too public for two people who are supposed to be on lockdown while the series airs. And that's the tea.
Until next week, Emma Roffey