Does Kim Kardashian's Boob Tape Hack Actually Work?
19 November 2019
I'm not an incredibly chesty lass but if there is anyone I would take breast-related advice from, it's Kim Kardashian. No, not just because she has a pair of knock out knockers, but have you seen the kinds of outfits she wears? Her nip slip to plunging neckline ratio is incredibly low for someone who rocks that kind of aesthetic. Personally, I just hate wearing bras. I'll force myself into one once or twice a week but if Kim has another solution, I'm listening. Thankfully, she does! Boob tape! Before you @ me in the comments, I know Kim Kardashian did not invent boob tape. Okay? However, her boob tape hack is way more sophisticated than a double-sided bandaid situation.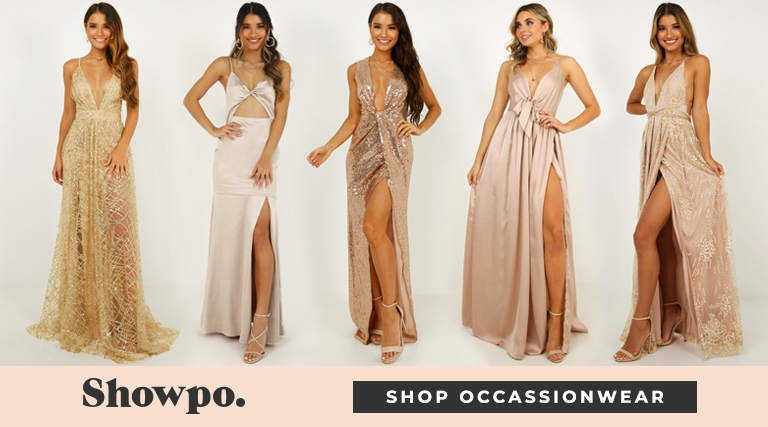 Kim took to the internet this week to finally shed light on how she wears outfits like the ones below, without the…uh…fall out.
If you can't quite picture what Kim K is talking about, underneath those looks, she's rocking something like this:
Kim Kardashian's boob tape hack:
What Kim's got on in this pic is gaffers tape. It's usually found on photoshoots which is where Kimmy K picked up the hack. However, the name gaffers tape doesn't actually sound skin-friendly, does it? Not at all. Luckily, there are some really great brands who have been making medical grade tape for yonks. For example, let's talk about, Booby Tape.
Booby Tape is the OG outfit saviour. You can use it in place of gaffer tape which tears at your skin and it also does you a little favour by giving your chest a little lift. It's like a boob job in a box.
The best part about Booby Tape is that it comes as one long roll so you can cut it into any shape you want. You can wear it with every single thing in your wardrobe and everyone will be wondering how you're staying tucked in in all the right places.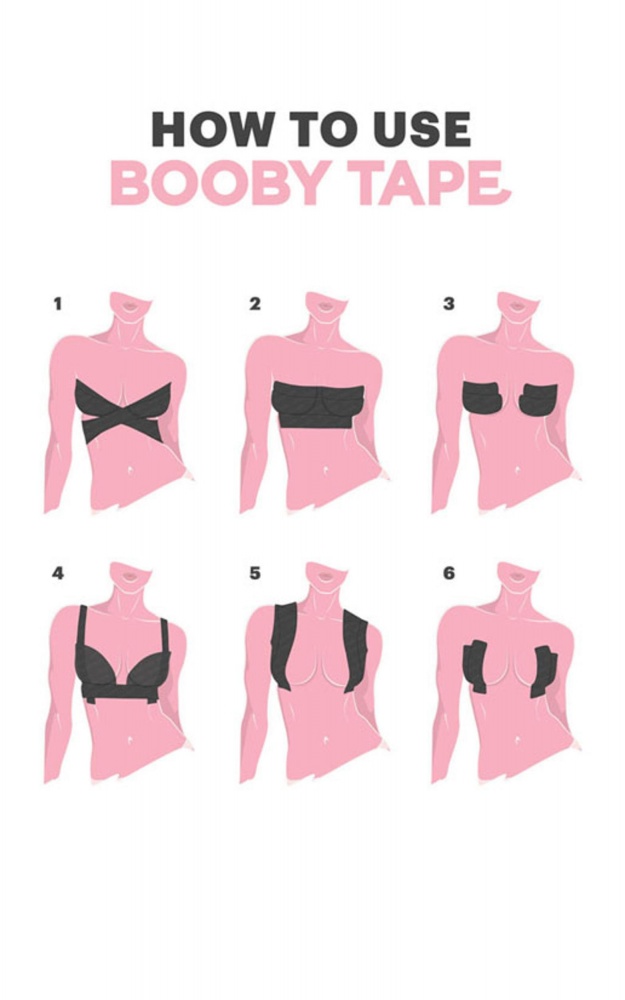 Unlike most brands, Booby Tape comes in three different colourways so you can match it to your skin tone or to your dress colour. To wear it the Kim K approved way, stick it in a diagonal angle from your waist to your shoulder so it won't show under a wider neckline. Make sure to lift your girls a bit so they look and feel more supported. Voila, pop on a blazer or a plunging neckline without the constant nip slip paranoia.
If you're still feeling a bit out outfit anxiety, Secret Weapons Bosom Buddies Breast Enhancers in Clear worn with Secret Weapons Boob Tape in Clear.