Weekly Wrap: Trump vs Teigen Twitter War and The First Hustlers Reviews
13 September 2019
Welcome back to the Weekly Wrap, where we give you the 411 on everything you need to know about this week's pop culture happenings. We're kicking this week off with a war of internet sized proportions and finishing with a Neighbours spin off no one asked for. So yeah, this week is a little wild. Let's just jump right on in.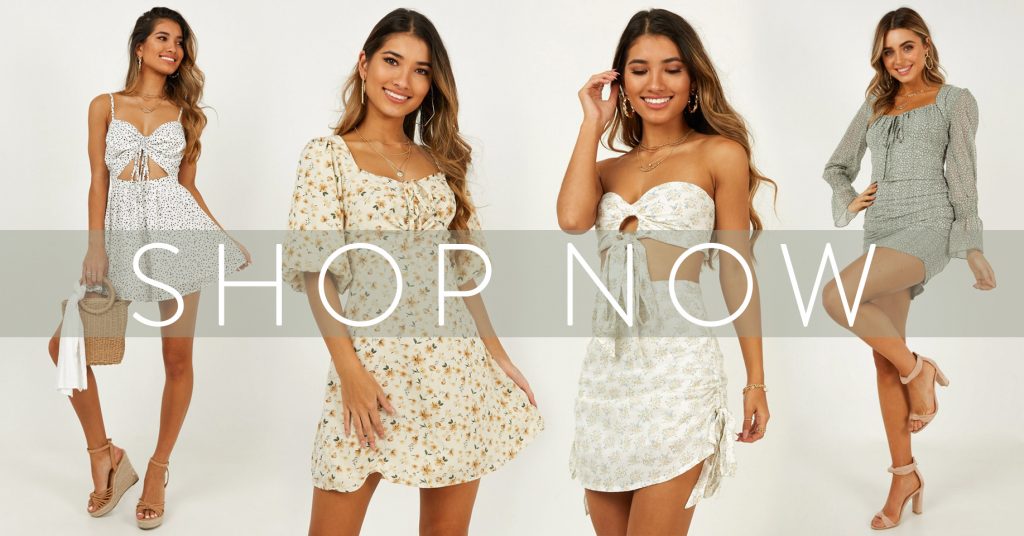 World War Twitter
As I'm sure you're well aware, we're coming up to the end of the 2010s. Next year the new '20s officially commence and it's got me thinking about how we'll look back at the '10s.
The 1910s were famed for typhoid, tuberculosis and the sinking of the Titanic but somehow the 2010s seem worse. Why? Because in a few decades we'll be looking back at an era where presidents started Twitter beef with supermodels and R&B singers. Wild.
No stranger to internet-based back and forth with the 45th President of The United States, both Legend and Teigen were called out for reportedly stealing Trump's spotlight over new criminal justice reform policies. Legend appeared earlier that night on MSNBC to discuss FreeAmerica, an organisation he founded in 2014 highlighting injustice in the criminal justice system.
Trump however was not impressed with Legend's or Teigen's inclusion in the program. You know, despite the fact Teigen wasn't actually involved and Legend funded an organisation dedicated to the cause. Again, wild.
In response to the President's tweets, Legend fired this back:
While his "filthy mouthed wife" had some more, um, choice words for the Commander in Chief.
Close friends of the Teigen-Legend clan, the Kardashian-Wests have also been vocal about prison reform in the U.S., but were left out of the Trumps tweets.
Chrissy Teigen went on The Ellen Show later in the week to talk about the incident saying the minute the Google Alerts started coming through, her heart stopped.
"My heart stopped because at that moment, you know you're about to get the wildest group of people ever."
And in a very rare statement, Teigen said she agreed with Trump.
"He called John a 'boring musician,' and [me] his 'filthy-mouthed wife,' which those things are true", she told Ellen.
Chrissy's hashtag about Trump trended on Twitter, and many people rallied around the star. Considering Teigen is the reigning Queen of the platform we're not surprised.
So that's it, that's the 2010s for you, onto the next decade I guess.
J Lo's new movie is here and by all accounts it's badass AF
The movie we've been desperately waiting for, Hustlers is about to hit Aus. According to those who got a sneak peak, the champagne is flowing, booties are popping, and J Lo is about to walk away with an Oscar.
The film premiered at Toronto Film Festival this week and will be J Lo's first executive producer credit.
Hustlers follows a crew of savvy former strip-club employees who band together to turn the tables on their wealthy Wall Street clients. It's kind of like Wolf Of Wall Street, but with dancing, so I'm in.
J Lo naturally plays the ring leader, Ramona but you'll recognise more than a few names in the end credits. Riverdale's Lili Reinhart, pop-sensation Lizzo, Constance Wu from Crazy Rich Asians, Keke Palmer and Julia Stiles have major roles in this female-led flick.
The movie also marks Cardi B's cinematic debut and apparently the rapper may have found herself a viable career in acting.
Stock up on popcorn and rehearse your dance movies, Hustlers is out October 10.
Kendall Jenner also thinks the Kardashian baby names are weird
This week in "well, duh" kind of news, Kendall Jenner admitted on live TV she, like the rest of the world, thinks the names of the new Kardashian generation are kinda…well…odd.
With older nieces and nephews like Reign, Saint, North, Dream, Stormi, True and Chicago you'd think Kendall would have already said her piece. However, apparently it was Kim's newest offspring that really made the youngest Kar-Jenner say WTF.
Back in May, Kim announced the arrival of her second son and fourth child, Psalm West. While Kenny speaks adorably about her newest nephew, she's not so gushy about the name.
Apparently Kim K asked her narrow names down for her son, and Psalm was not at the top of the list.
"Kim made me come to her house and like, help her pick a name," Jenner said. "And it was this whole thing. She would not let me leave the house until we figured out a name. And then ended up going with a name that I didn't even—like, that I didn't care for as much."
"I think they were all really beautiful," she added "but I was kind of rooting for another name."
Welcome Neighbours to the reboot club
I don't know if a show can have a reboot if it hasn't gone off air yet, but if you can, that's what Neighbours has done. Neighbours, which is basically the poor man's Home & Away is responsible for producing a shed load of Aussie talent. Think Kylie Minogue and Margot Robbie.
This week the Aussie soap opera announced a spin-off they'll be piloting, Neighbours: Erinsborough High. 
The five-ep series focuses Year 12 students who are preparing to graduate when a popular student disappears.
"It will explore issues universally troubling teens today – bullying, mental illness, sexuality, cultural diversity, parental and peer pressure, and teacher-student relationships," a rep told Variety.
So…it's basically Riverdale but without the weird third season SCI-FI plot twist? Or does teacher-student relationships indicate something a little more Pretty Little Liars? Will 30-year-old actors be playing high school kids? Time will tell. All I know is I'm pretty sure no one asked for this.
See you in 2020, Emma Roffey