The 14 Craziest Moments Of 2018 (So Far)
24 October 2018
It's only October, but 2018 has already been one hell of a year. Trump has continued his… well whatever he is doing. A small human yodeling at a Walmart became an internet sensation AND the world went royal mad. But these 14 moments were the funniest and/or craziest thus far and TBH, you've probably forgotten some even happened! Prepare for a serious 2018 recap… 😎
#1 A Kardashian or an inner city bus stop?
Having already pumped out North West and Saint West, KimYe didn't disappoint with the naming of their third child… Chicago West. Originality is hard to come by these days, but surely this is taking it a bit too far? Well, the rest of the world seems to agree with people taking to Twitter with comments like 'Chicago West: a Kardashian or an inner city bus stop?' and 'That was the perfect opportunity for Wild West and they blew it!' The poor kid is off to a flying start.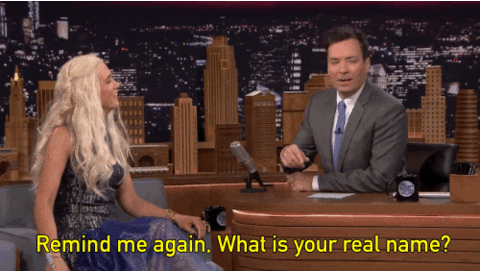 #2 Kylie Jenner completely upstaged the 2018 Super Bowl by announcing her pregnancy and the birth of her daughter.
After months of the entire internet painstakingly analysing each of Kylie's selfies and snapchats, the youngest of the Kardashian-Jenner clan FINALLY put us out of our misery by posting a photo on Instagram to announce the arrival of Stormi Webster – becoming the most liked Instagram photo ever. When I die, I want to come back as Kylie Jenner's baby please and thank you!
#3 Kendrick Lamar made history with his album 'DAMN'.
Move over classical music, because Kendrick Lamar has become the first rapper to win the Pulitzer Prize for his album 'DAMN'. This is the first time that a musician outside of the classical or jazz genres has claimed this award, taking Mr Lamar to a whole new level of awesomeness. Now you can listen to your rap and hip-hop feeling like a cultured queen!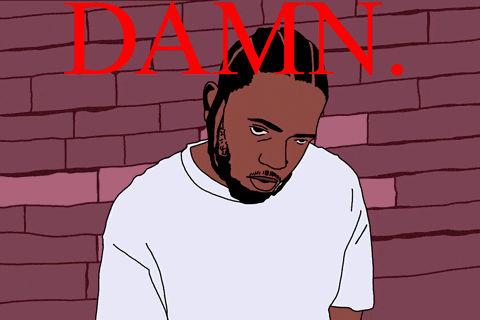 #4 Bad gal RiRi converts us all to Catholicism.
Take me to heaven dear lord because Rihanna's Met Gala outfit has got me praying! Ri took the 2018 Met Gala theme to a whole new level and went full-on Pope mode. Let's hope that the Pope announces his retirement soon!
#5 Beyonce and Jay-Z dropped their album 'Everything is Love'.
Under the joint name the Carters, Jay and Bey released a whole new album together with absolutely no warning. Following Lemonade and 4:44 the nine tracks offer us a glimpse into their lives together. The pair use their dulcet tones to remind us that even mega-famous powerhouse couples have baggage that weighs them down and struggles to work through. We like it guys, we like it a lot.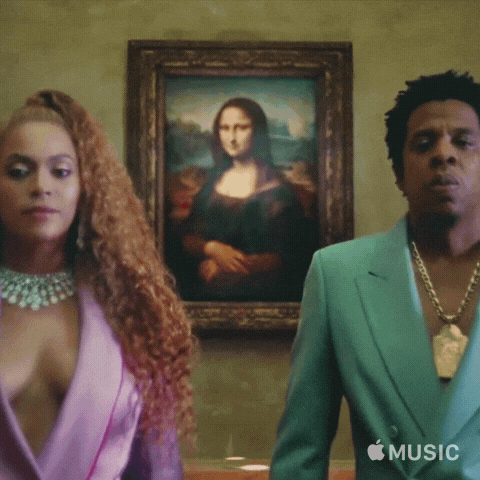 #6 Justin Bieber got engaged?
We all loved Jelena, but hot damnnn the Biebs and Hailz! Both in their early 20s they've put a ring on it after only several weeks of rekindling their romance. I'm a tad skeptical about the longevity of this relo, but also can't stop myself from binge-stalking their couple pics online. Place your bets ladies and gents, 'cause this could go either way!
#7 You're So Fuckin' Precious When You Smiiillleeeee.
Who had ever even heard of Bazzi before his song 'Mine' turned into the biggest meme of the year? The internet works in weird and wonderful ways people! It all started with Snapchat's 'Be Mine' lens that gives you cute heart eyes on the selfie-mode, but soon became a sensation. Here's a compilation of all the best versions of this meme below. You're welcome.
#8 Mark Zuckerberg is a legit robot. 
Ahh Facebook, whatever would we do without you? Umm, maybe not have all our personal information violated!?! Yup, we all went into total meltdown mode during the 2018 Cambridge Analytica scandal, but as always, the internet managed to make light of an otherwise distressing situation with endless memes. So is Zucky a robot? We'll let the meme lords decide.
#9 Kiki do you love me?
Shout out to Drake's first gf from his hometown who goes by the nickname Kiki – girlllll you left your mark on Drake and now you've found a place in all our hearts because this meme has gone VIRAL. The iconic first line of Drake's 'In My Feelings' has now become an iconic dance challenge that has even been taken up by our favs from Queer Eye. Doesn't get much better than that!
#10 The disease that has taken the male race by storm.
Girls, please raise your hand if you've been personally victimised by Fortnite. For those lucky lasses who haven't lost their boyfriend or best mate to the clutches of this new video game, consider yourselves lucky because it's a phenomenon. Guys are playing this game for more hours a day than we spend online shopping. The funny part: the game is actually designed for 12-year-olds. Need I say more?
#11 Aussie bogans make a comeback on Australian reality TV. 
In case we were losing touch with our true inner bogan, reality tv has reminded us what a true-blue bunch we are. First, Sophie Monk was the Bachelorette, then she hosted Love Island, and now we have the Honey Badger as our latest Bachelor. I don't think you could pick two bigger rough nuts if you'd tried, and the crowd is going wild. Thought we were getting cultured? Take another sip of that VB and think again 2018!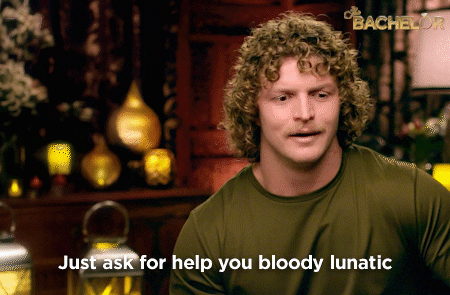 #12 Incredibles 2 was FINALLY released.
Talk about suspense! Fourteen years later after the momentous Incredibles 1 was released, director and writer Brad Bird has blessed our lives with the sequel.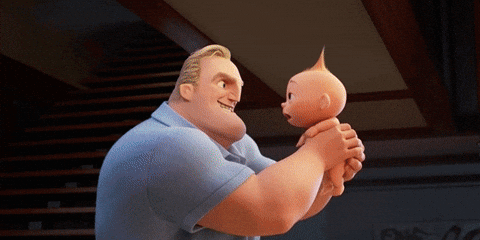 #13 Serena Williams Dummy Spit saga.
Serena Williams' outburst in the final of the US Open ignited huge controversy after Australian cartoonist Mark Knight released an illustration of an enraged Williams stomping on her racket with a dummy sitting beside her. As usual, Twitter provided a platform for everybody to put their two-cents worth in.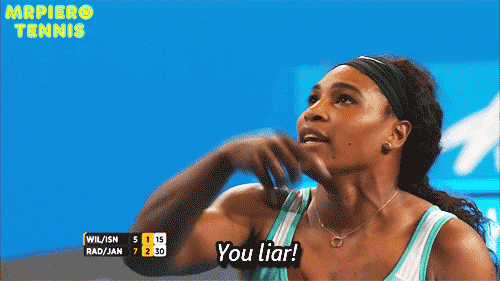 #14 Lindsay Lohan #DoTheLilo @ Mykonos.
Attention everyone: Lindsay Lohan has opened a club in Mykonos called Lindsay Lohan Beach House and we all need to go there – not for the great weather and amazing cocktails though (okay, so maybe for the great weather and amazing cocktails), but to witness LiLo in action! A video of her dancing has gone viral and sparked the Lindsay Lohan Dance challenge. It's so cringe to watch, but then you find yourself unable to look away, and before you know it your filming yourself copying the same atrocious moves and posting it on social media. Jeepers.