37 Celebrity #TBTs That'll Make You Thankful For Puberty
05 September 2019
I'd like to take a moment to thank my good friend, puberty. While not always the most reliable pal, or the most gracious, puberty can really come through for us at the end of the day. You know what I'm talking about. We've seen it with Matthew Lewis, who you might know as Neville Longbottom.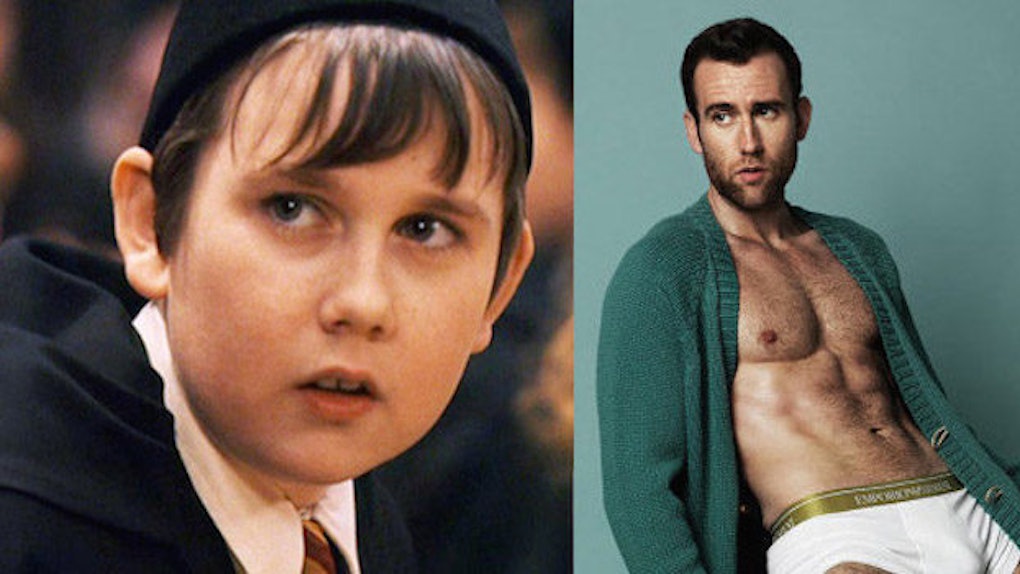 If that's not a glow up, I don't know what is. But what about the rest of our celebrity icons? Have they always been unfairly photogenic and aesthetically pleasing? Well, to be honest, yes. We won't lie. However, every now and again celebs make us feel like we're at least part of the same species with an epic Instagram TBT.
So even if they don't have my blunt, homemade front fringe or a front tooth that seemed to go missing for four years straight, these celeb throwbacks should at least make you feel a little bit better about your prepubescent self.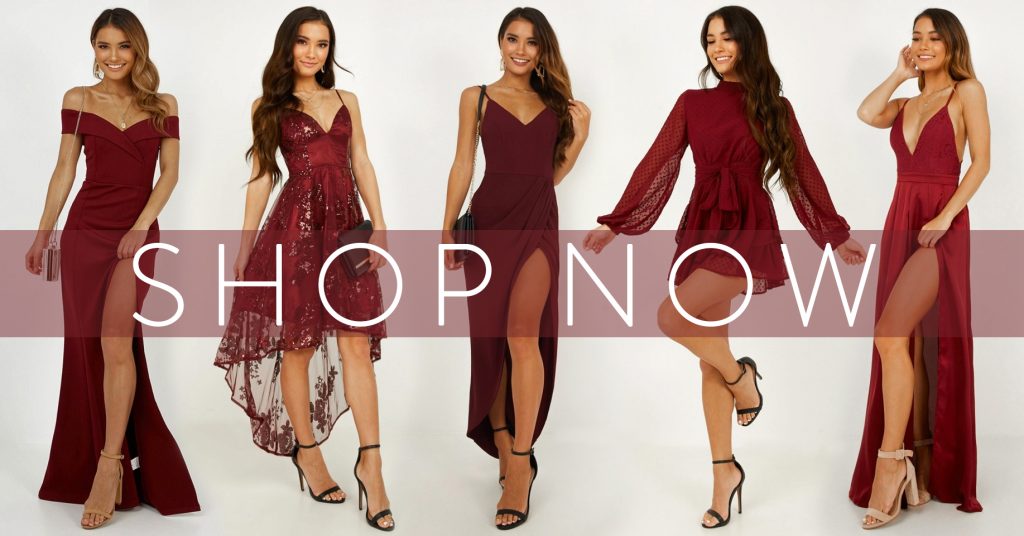 Kim Kardashian
Kim K loves a throwback on Instagram, and to be honest if I looked like this in year seven I probably would too.
Here's another one of her looking stupidly cute with big sister Kourtney Kardashian.
Zendaya
Wow, this is a mood.
Amanda Seyfried
Okay, is it just me or does Amanda Seyfried from Mean Girls and Mamma Mia look like she could be related to Dakota Fanning circa 2003.
Lauren Conrad
Oh, and Lauren Conrad looks like the long lost Olsen triplet.
Mandy Moore
I wonder if baby Mandy Moore knew she'd grow up to be a Disney Princess? That festive braces colour scheme is enough reason for stardom IMO.
Let's be honest, she only had to wait a few years and then she'd look the exact same for the rest of her life.
And she'd be opening for Justin Timberlake. Puberty was indeed very kind to Mandy Moore.

Mindy Kaling
Bless Mindy Kaling, bless everything about her.
Lena Dunham
Eek, 2000s fashion was harsh on everyone including Lena Dunham.
Dwayne The Rock Johnson
I really wanted to laugh at the picture and then I realised this outfit is practically my uniform in the winter. Black turtle neck, silver chain, mid-wash jeans and ankle boots. However, at least I've never had that perm. Yikes.
Anne Hathaway
Speaking of questionable outfit choices here's a pic of Anne Hathaway in 2003.
Lucie Hale
Lucie probably got roasted for those brows at school but let's be real, they're pretty on-trend now.
Karlie Kloss
If Karlie Kloss could turn it around and become one of the most successful Victoria's Secret Angels of all time, maybe we all can.
Jenna Dewan
Yep, this is the lass that married Channing Tatum.
Reese Witherspoon
It's okay Reese, the 90s were cruel to everyone's hair.
Natalie Portman
Again, the 90s really did nothing for anyone's hair. Let's just move on and not let butterfly clips happen again.
Drew Barrymore
I wonder if this was the purple eyeshadow look that inspired Drew to launch her own beauty company.
Behati Prinsloo
Behati Prinsloo or Rainbow Bright?
Demi Moore
Turns out Demi Moore and Timothee Chalamet have a haircut in common.
Tan France
It looks like Tan France Queer Eyed himself and thank heavens he did.
Shawn Mendes
Baby Shawn Mendes about to spill the tea about whether or not he is really dating Camila Cabello.

Jeff Goldblum
Jeff Goldblum looks more like he's been caught masturbating rather than playing the piano.
Chrissy Teigen
Here's Chrissy practising for all those Sports Illustrated shoots. I think she got the brief wrong though, too heavy on the sports.
I just found my old soccer photo and I'm really distressed that the year 2000 was NINETEEN YEARS AGO pic.twitter.com/Mgsgt4v2vy

— christine teigen (@chrissyteigen) March 31, 2019
Michelle Obama
I really want to give baby Michelle Obama a cuddle. Is that weird?
Julia Roberts
I'm waiting for Julia Roberts to drop her skincare routine. She looks the exact same.
Kacey Musgraves
Before her Malibu Barbie moment at the Met Gala, there was this.
🌼🌸 #FBF 🌸🌼 pic.twitter.com/IZgtqISmD9

— K A C E Y M U S G R A V E S (@KaceyMusgraves) April 6, 2019
Adele
This is the Adele cover art I've been waiting for.
Rihanna
Rihanna's face when someone told her one day she'd be making US$62 million in one year.
Taylor Swift
Baby Taylor's reaction to Kanye storming the stage at the 2009 VMAs.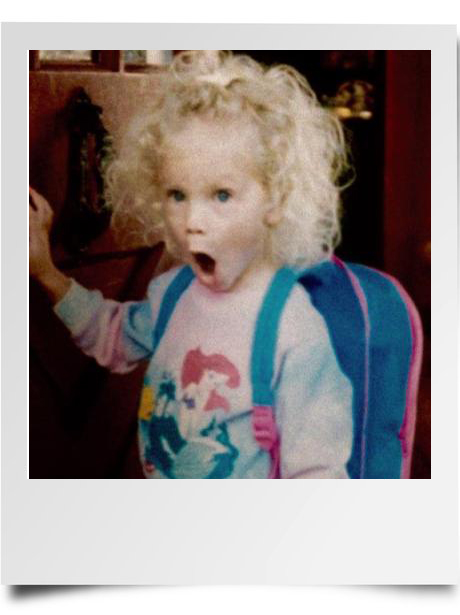 Hilary Duff
Now I really want to see an episode of Toddlers And Tiaras starring a young Hilary Duff.
Miranda Kerr
Okay, Miranda, we get it, you won Dolly's Young Model Search. There's no need to rub it in.
Katy Perry
I feel like we all went to school with a girl that looked vaguely like Katy Perry. Not enough for them to be mistaken for the songstress, but enough to say 'Hey, you look vaguely like Katy Perry'.
NSYNC
Remember when every male celebrity took a stance against sleeves and exclusively wore jorts?
Zac Efron
This needs no comment.
Sara Sampaio
Lowkey, where did Sara Sampaio get this top? I kind of want one.
Chris Evans
Before there was Captain America, there was this guy.
"Sleeves?? Nah, bro. Fuck that noise."
Another headshot slam dunk during my late 90's quest to corner the 'asshole' market. #TBT pic.twitter.com/yGwKdqEMtY

— Chris Evans (@ChrisEvans) June 6, 2019
Curated by Emma Roffey who's till waiting on her glow up.