Blake Lively's Best Red Carpet Moments
23 August 2019
Blake Lively is by far one of the most fashionable women in the world. Everything she wears makes us mere mortals stop, stare and praise her in all her red carpet glory! She makes outfits you wouldn't think go together look effortless and super stylish. In honour of her 32nd birthday, we've put together the best of the best of her red-carpet masterpieces. 
Cannes Film Festival, 2016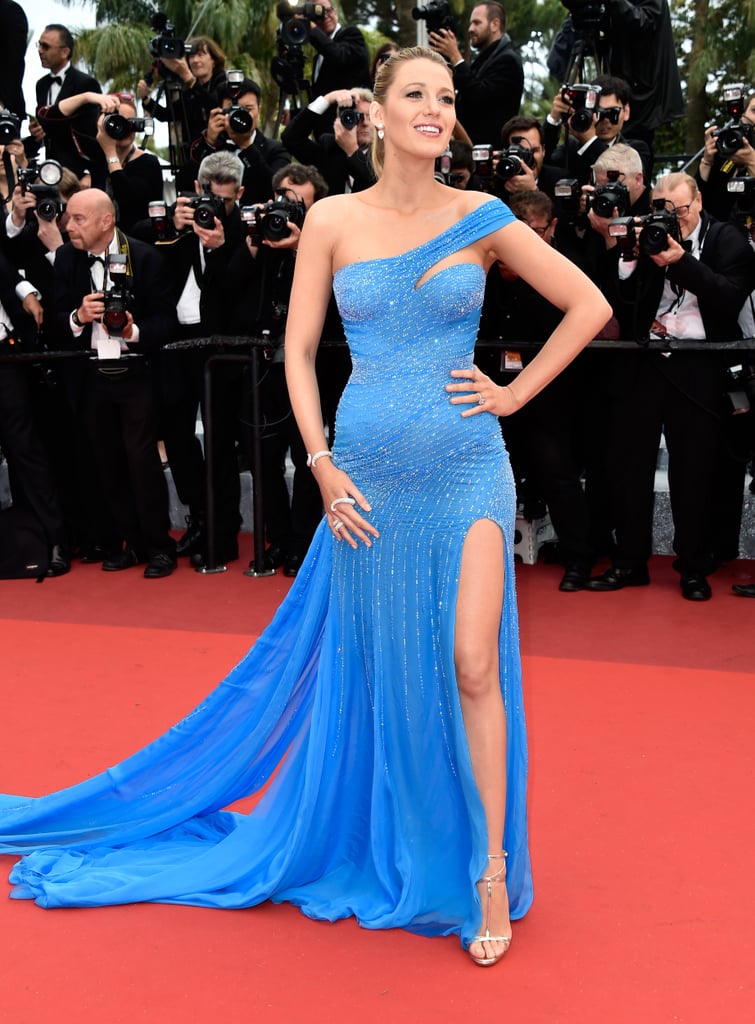 Blake Lively looks gorgeous in this sparkly blue gown which she wore to the Cannes Film Festival. It hugs her figure in all the right places and the off the shoulder cut out makes the outfit so much more intriguing.   
Cannes Film Festival, 2016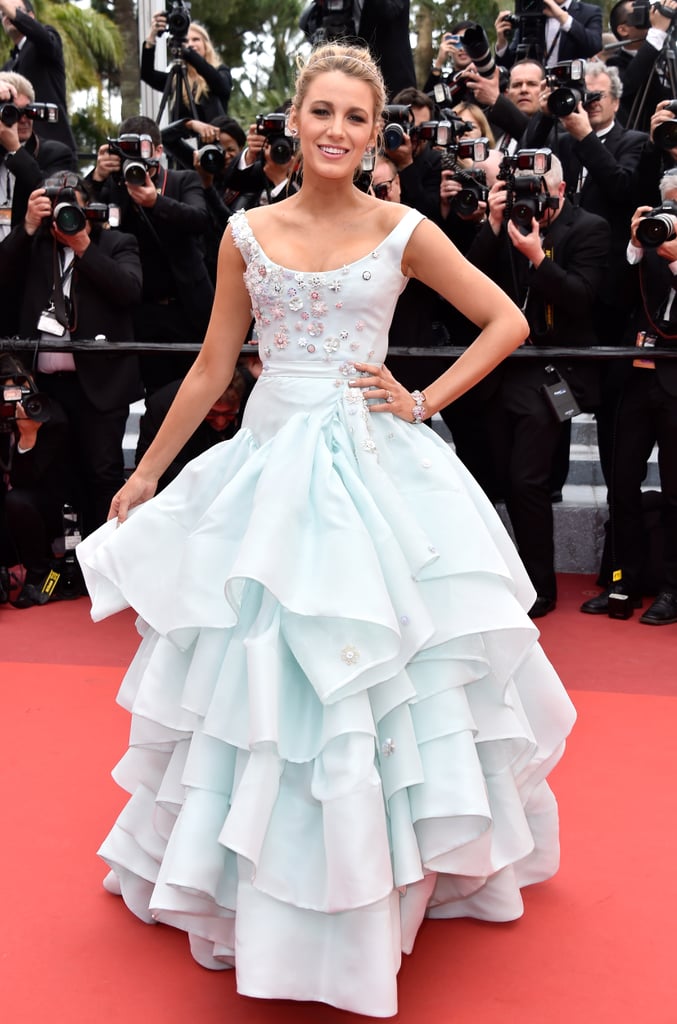 Blake looks like Cinderella in this Vivienne Westwood gown. She's like the beautiful cake topper in all these feminine ruffles. The perfect wedding inspo to channel your own fairytale princess. 
Met Gala, 2018 
Yes, Queen! This is by far my favourite Met Gala look of hers which she wore last year. Just look at those royal, intricate, golden patterns and the way the train perfectly fans out. She commands the red carpet and never fails to impress at these celebrity-studded events.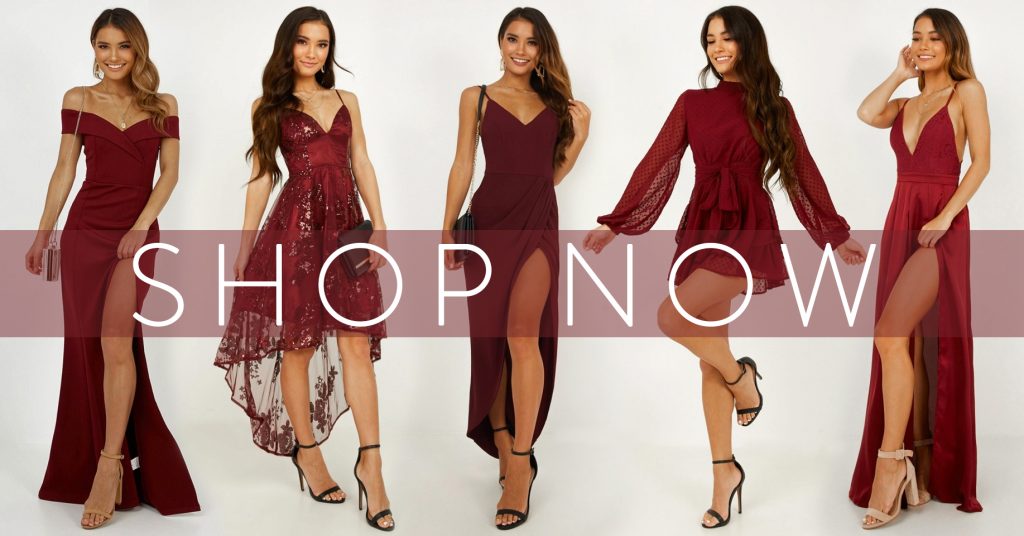 The Age Of Adaline Premiere, 2015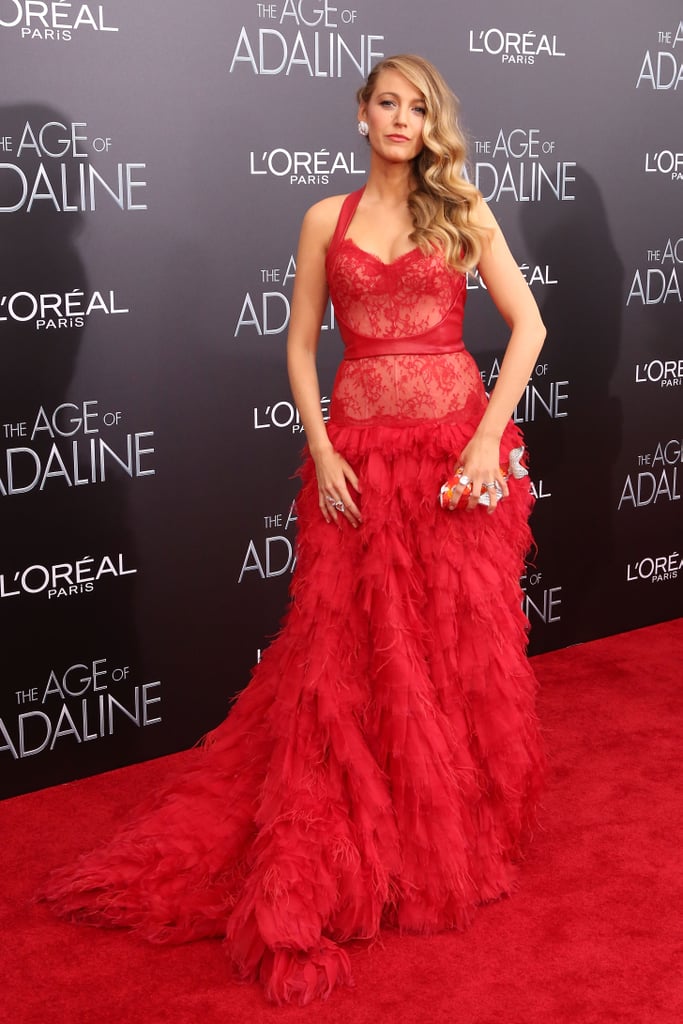 She is the epitome of the lady in red emoji in this lace number. The top half of this dress looks like a sexy AF bodysuit and the red feathers trailing down her body provides a very different silhouette to what you would expect. Save to your formal dress inspiration! 
Angel Ball, 2014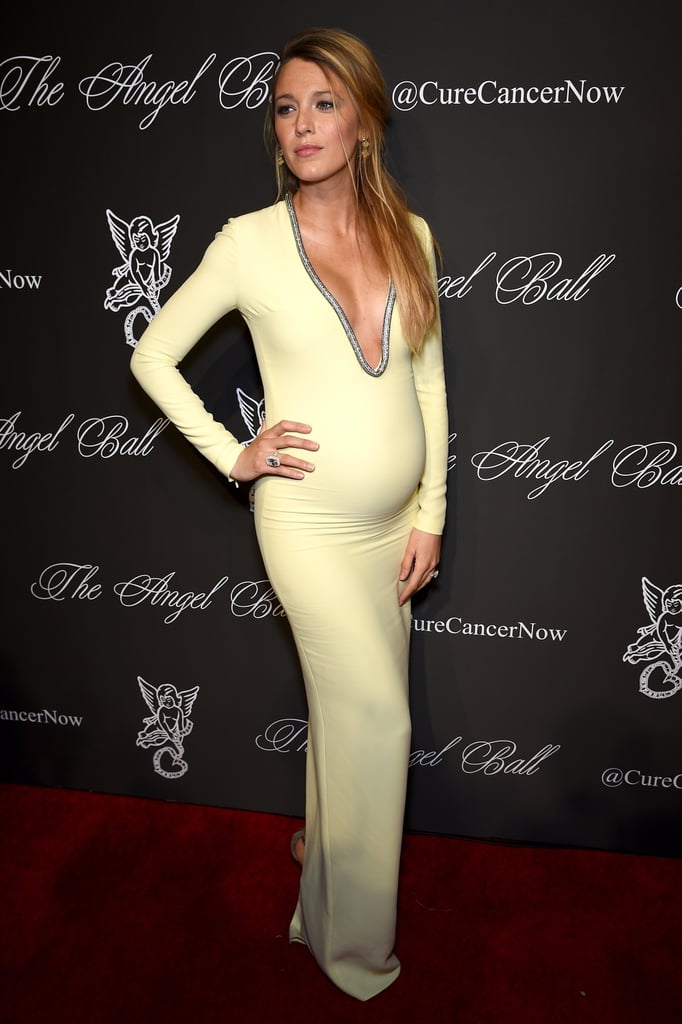 Her baby bump looks so amazing in this form-fitting dress! Everything about her is gorgeous in this photo. Take a note out of Blake Lively's book and show off your body, pregnant or not pregnant because you're a #bosslady who means business! 
CDFA Fashion Awards, 2014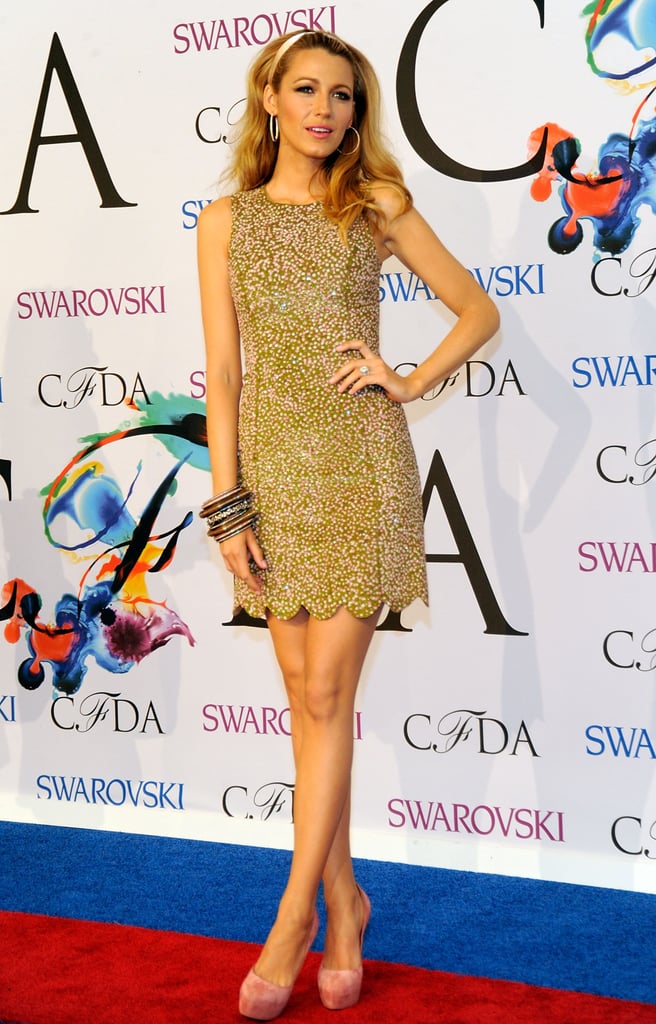 We're obsessed with this 1960's look! The cute cut of the LPD, the pumps, hoop earrings, headband and hair is all very Twiggy and we love it! She wore this outfit to the CFDA Fashion Awards and nailed the olive green and pink colour combo. 
Van Cleef & Arpels Store Opening, 2013
Wow, just wow! This whole look is so sophisticated and black lace is always a good idea. The white floral details are hand-stitched to perfection to make her look like a seductive vampiress who rules the night. 
Green Lantern Premiere, 2011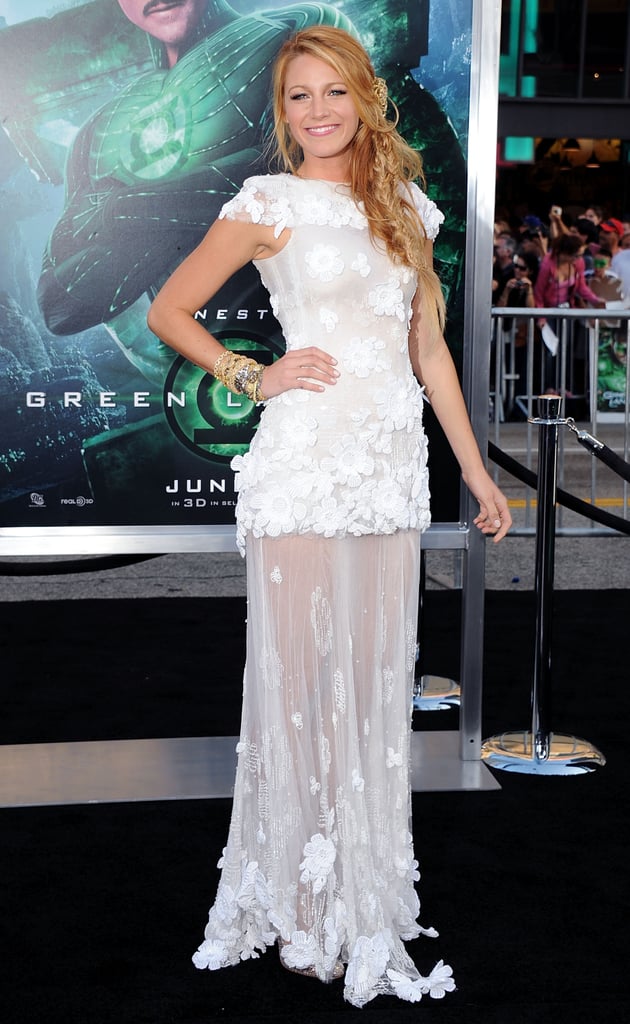 We love the see-through silhouette of this dress. The top half of the dress looks like it could be a sweet, little cocktail dress and the longer detail gives it that elegant touch. We couldn't ask for anything more from the iconic Chanel and what better muse than Blake Lively. 
Cafe Society Premiere, 2016 
We don't know which one we love more, the dress or the shoes? The textured polka dots are a fun and flirty addition to the design and those pointy heels that match them are total goals! 
TIME 100 Gala, 2011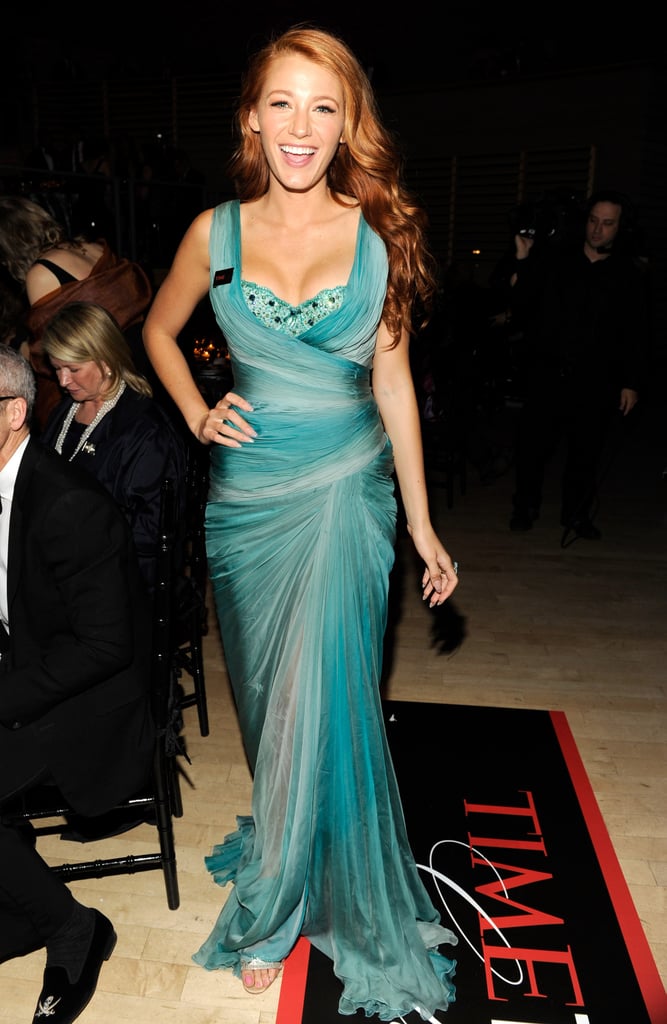 Giving off some Jessica Rabbit vibes in this turquoise number. We're used to seeing Blake Lively as a blonde bombshell but of course, she also looks equally as stunning as a brunette. 
Women In Power, 2017 
Who doesn't love a show-stopping power suit?! The emerald green looks fabulous on Blake and the slight pink lip is the perfect combination that brings this whole look together. 
L'Oreal Paris' Women Of Worth Celebration, 2014
Business in the front, party in the back! This backless design is stunning and you can't go wrong with an all-black gown. Instead of going for classic and delicate jewellery, Blake has chosen chunky silver pieces which takes the outfit to another level. It's all about the accessories! 
Met Gala, 2017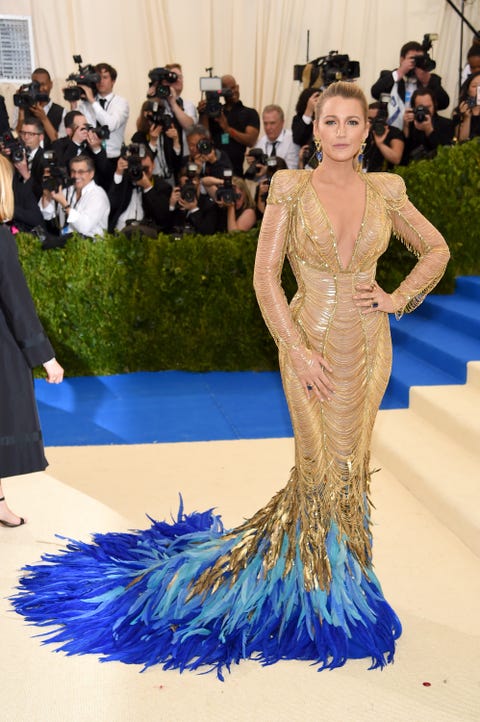 I'm getting J.Lo booty vibes from this 2017 Met Gala outfit. While it might look very Vegas showgirl, however, it's definitely a more classy version, fit for a ball. Gold, gold and more gold with a pop of bold colour is very pleasing to the eye and we have Blake Lively to thank for this fashion porn. 
Fashion admiration by Tamara Bose