10 Times Cole Sprouse And KJ Apa Made Our Ovaries Explode
20 October 2017
It's was a long 153 days (who's counting?) that we spent without Riverdale gracing our screens over winter. but thankfully, the Netflix bosses decided to put us out of misery earlier this month and bring back season 2 of our fave binge show.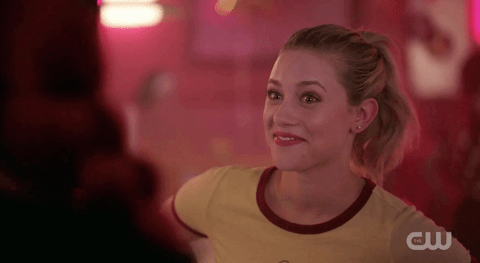 The only thing more exciting than being able to watch some serious ~drama~ unfold with Betty, Veronica, Archie and Jughead at Riverdale High, was the fact that we also get to feast our eyes on our favourite two TV high school babes again AKA Cole Sprouse (Jughead) and KJ Apa (Archie).
To celebrate the latest release of ep 2 on Wed we thought we'd bring you a gallery of the boys at their finest. You're welcome…
Question: What's cuter than a scorching hot shirtless man playing with a tiny adorable puppy.
Answer: Shirtless KJ Apa playing with a tiny puppy. Hear that sound? Yep, that's the sound of every possible box on the dream man list being ticked.
Waterfall? What waterfall? Oh that thing behind KJ's rippling six pack? I think we need to stand under that freezing waterfall for like, an hour after seeing these pics… *throws bucket of cold water over head*
Two natural beauties in one photo – what an eye feast.
Doesn't really matter to us if KJ has brown hair or red hair, as long as he's shirtless he's obviously hot AF. Oh yeah, and just ICYMI (you didn't) that's an 8 pack KJ's boasting there.
Our two fave Riverdale boys stranded in the middle of the desert, (probably) covered with beautiful, hot, glistening sweat. If you need a lift boys, don't hesitate to give us a call, our number is 1800-werehot-4-coleandkj.
Obviously, nothing beats a shirtless pic (duh) but if a guy must occasionally be clothed we'd hope he'd be dressed like this – a well-styled man is quite the turn on. Although when the man in question looks like Cole Sprouse he could probably wear a rubbish bag and still look smoking, but that's beside the point.
Cheekbones that could cut glass… Tick. Perfectly spiralled curl that even your GHD couldn't achieve… Tick. Dark brooding eyes that feel as though they're reaching inside your soul… Tick, tick tick. This man puts most VS Angels' beauty to shame, oozing old school sex appeal, this pic captures him in a very James Dean-esque light.
Just like the classy guy he is, Cole manages to keep his shirtless photo all ~arty~ while still blessing us with a subtle splash of some pretty fucking impressive abs. Out-of-focus abs of course, because unlike KJ Cole isn't all about hitting us over the head with in-your-face ~sexy~ pics (that are blatantly begging for girls to cream themselves), but *abs* all the same.
Never put a shirt on again plz Cole. K.Thnx.Bai.
This photo is basically Harry Potter meets sex. Those studious glasses are getting us hot under the collar, and what is it with Cole and that ridiculous brooding stare that makes us positively weak at the knees? Please never stop doing it, Cole.
Holy moly, sugar and ravioli, if that beautiful face wasn't carved by a thousand angels then there's likely no justified explanation for Cole's genetic jackpot win.
Words by Danica Baker