10 Crazy Cool Celeb Halloween Beauty Looks
22 October 2017
Ahh Halloween, the holiday of choice for celebs, the night where superstars everywhere can embrace their inner performer and become whoever they like.
Or,  as Mean Girls' Cady Herron put's it, "Halloween is the one night of the year when a girl can dress like a total slut and no other girls can say anything about it.'"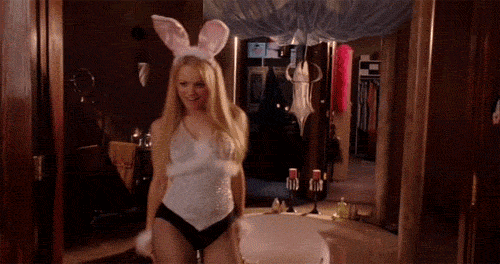 And while it's fun to check out what character costumes celebs have decided to dress up as for the annual festivity, most celebs employ personal makeup artists year round, meaning their beauty looks are to die for.  We check out some of the best looks over the years.
Kylie Jenner
The ~kween~ behind Kylie Cosmetics was never going to disappoint us when it comes to her beauty look, but the youngest Kardash blew us away when she recreated X-Tina's look from her early 2000's hit Dirrty. Looking barely unrecognisable the then 19-year old went for peak noughties clear gloss and black and blonde streaked plaits.
The whole outfit is pretty fucking awesome too!
Alessandra Ambrosio
Jessica Rabbit isn't a rare choice for a Halloween look (just ask Heidi Klum) but Alessandra shows that you can pull off the stunning look without a mask full of plastic like Heidi. Alessandra looks absolutely breathtaking with ruby red lips and smokey eyes.
Khloe Kardashian
Being the show pony's they are, the Kardashians are, of course, no stranger to an extravagant Halloween costume, but Khloe's outfit was next level. Last year, everyone's favourite Kardashian dressed up as Storm from X-Men complete with white hair, coloured contacts and a hell of a lot of silver highlighter. Props to you, KoKo.
Perrie Edwards
All hail Perrie Edwards! No stranger to having a badass Halloween costume, we think this Poison Ivy look could be one of our fav Halloween celeb Beauty looks we've seen. The glittery green eye shadow paired with her glossy red lips is absolute fire.
Jenna Dewan
Jenna Dewan does a damn good job at rivalling Perrie for the unofficial title of best celeb Halloween makeup. The babein' wife of Channing Tatum looks every bit whimsical as a glittery pink unicorn. Where do we find ourselves one of these makeup artists?
Poppy Delevingne
In 2015 Poppy dressed up as the big screen's biggest badass superhero females, Harley Quinn. Boasting the signature red and blue eyeshadow and a popping red lippy, Poppy looks on point.
Kourtney Kardashian
A member of Halloween celeb royalty, the oldest Kardashian daughter doesn't disappoint with her sexy Zombie Bride costume. Donned with diamonds (are you really a Kardashian without them, though?) Kourtney carries off dark eyeshadow and facial blood like a queen.
Gigi Hadid
It doesn't hurt that Gigi was born a genetically blessed goddess, but the It-girl supermodel looks absolutely stunning in a Grease getup as Sandra Dee. Lashings of fake lashes teamed with an apricot cheek, coral-red lip and crazy curls make her the perfect doppelgänger.
Emily Ratajkowski
Cleopatra has been reincarnated as Emily Rata. The classic beauty carries off the look perfectly with a black wig, long fake lashes, a glittery smokey eye and nude lip.
Katy Perry
Last, but not least, this look isn't exactly a beauty look but it was too gold to pass up on sharing. Last year Katy Perry spent three weeks working with a special effects artist to create the prosthetics that turned her into Hillary Clinton's twin, her electoral candidate. Now, that's commitment.
Words by Danica Baker