It's an (almost) age-old predicament. Should your 9-5 wardrobe be HR-friendly or fashion-forward? Because let's be honest, nothing stifles your stylish reputation like having to adhere to bland AF dress codes at work. It's one of the things I love about working at Showpo HQ. You won't find any stuffy corporate wear when you walk through our doors. But I get it, not every workplace is like that. However, finding the balance between office appropriate and fashionably fun isn't as hard as it seems.
To curate your very own killer workwear wardrobe take cues from these foolproof styling tips. Apply them to your wardrobe and believe us, you'll be radiating boss vibes even if you've only just started your career.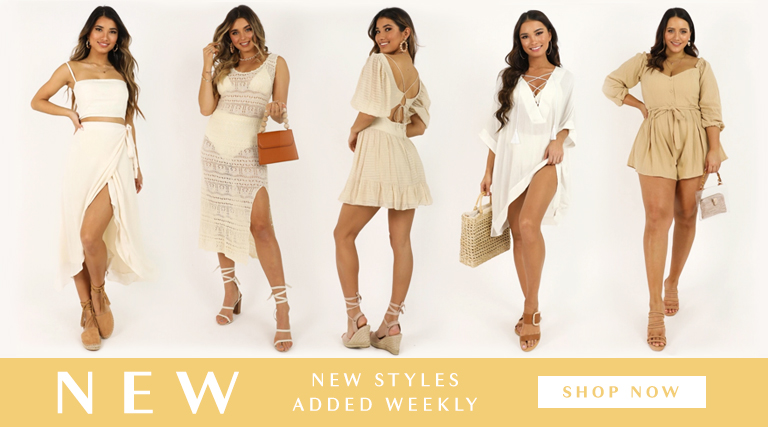 The Blazer
You know what they say, waste not, want not. If you're going to back yourself by investing in a few staple blazers, make sure you get one that can work overtime. Pairing a neutral-hued blazer with denim is perfect for casual Fridays but come Monday morning you can easily wear it again with white pants, a button-down top and if you're feeling a little risque, a black lace bra just peeping through.
Don't be afraid to size up in a blazer either. Having a bit of room to move and layer up is a lifesaver come winter. In the warmer months, having a larger fit will give you that oversized silhouette the fashion pack loves.
The Crisp White Shirt
If a crisp white shirt isn't already in your rotation, fix that ASAP. The crisper, the better. You're guaranteed that this look will fit in with your existing work wardrobe. White button-downs can be worn with midis, tailored pants, jeans or skirts and the result is effortless-chic every single time.
Our favourite way to wear a white shirt is with an editor's tuck. Simply find the side of your shirt that sits underneath the other half, normally this is the one with buttons, tuck it into the front and leave the other side untucked. You might have to fiddle with the sides a bit but the result should be a super flattering asymmetrical hem.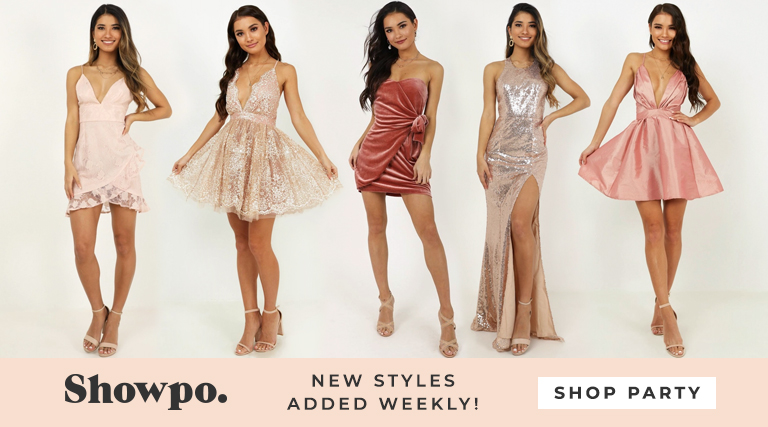 The Coat
Choosing a coat you can wear to work is all about choosing one you can style a thousand different ways. I can't go past an oversized coat like these ones. In the cool morning hours, layer up underneath. However, when you're heading OOO for that 3pm pick me up, simply pop it on over nothing more than a top and you won't feel the winter chill.
A great styling trick for a coat like this is choosing a solid, wear-every-season colour. Black, tan and beige will always be in style but if you're committed to colour don't be afraid of a deep navy or emerald green.
Sneakers are a great way to dress down structured coats if you work somewhere a little more casual. If not, a sky-high pair of Chelsea boots in the winter work a treat, as do strappy stilettos in the summer.
Linen
I wish linen loved me as much as I love it. I've been told numerous times by my fiancé that I wear enough linen to rival a wine mum on holidays in the Hamptons. My only gripe with linen is that it creases, but I'll let you in on a secret. If you wear it with enough confidence, people will assume the creases are #farshun and not just fussy fabric.
Linen pants and tops are equally fab options when you're sweating it out in the summer on your commute to work. It's basically the one fabric that ensures you don't walk into work looking like a hot and bothered mess. Trust us, come mid-summer you'll be singing our praises for this.
The Bike Short
Before you go getting all angry in the comments, I know this look isn't everyone's (or every workplace's) cuppa tea. Bike shorts are more controversial than chunky sneakers when it comes to wearing trend-led pieces to work. However, for relaxed workplaces, a bike short and blazer combo looks super smart and is super comfortable.
Pair your bike shorts with a matching blazer, a cute white t-shirt or button-down and sneakers. Pull your hair into a sleek low bun with a straight an arrow centre part and you'll look very fresh and very on-trend.
The Accessories
There are many reasons I love accessories but perhaps the most important is their ability to transform a look. Belts, jewellery, bags, sunglasses, they can all make the same outfit look dramatically different depending on how you layer them. Layering necklaces and stacking rings is also a great way to get a bit creative and blingy without getting a write up from HR.
When you're choosing the perfect work bag this is the one time I won't recommend a mini bag. You know, unless you buy your lunch every day (if you do, head here for some budgeting tips sister). A giant tote in any colour will do you just fine for work as long as you make sure your essentials are kept together. There's nothing worse than stepping on the bus and having to rifle around for your Opal card.
The Knit
Knitwear is a winter wardrobe's best friend. You can get them in every colour under the sun and there are a million styles to choose from.
A chunky knit in a bold colour will always look great when paired with white pants. However, if you want to really channel your inner CEO, go for the Steve Jobs-inspired black on black. Add a pop of colour in the form of a bright lip and wait for the compliments to roll in.
The Pantsuit
Wearing a pantsuit to work is a sure-fire way to feel 10 feet tall. There's something about them that makes you feel, well, powerful. Play with patterns and colours but make sure whichever one you choose, it's one you'll wear. It's a bold move to make but you'll feel great when you do. For a more feminine option, switch out the pants for a matching skirt.
Another bonus of the pantsuit is the versatility. Worn together it's the perfect one and done look but wearing the top and bottoms with other items from your closest is a great way to get that cost-per-wear down.
The Tailored Pant
My love for tailored pants runs deep, especially when they've got a paper bag waist like these beauties. No longer do you have to worry that you'll end up with a little food baby after your lunch break. A well-fitting pair of pants will keep in in all the right places.
I'm sure I don't need to explain to you how to style a pair of pants, chances are you've worn them before. However, if you are a little stuck for some 9 to 5 inspo, I definitely suggest a bodysuit. A bodysuit worn beneath a pair of pants won't budge all day, no matter how rigorous your work is. Drape a jacket like a cape over your shoulders and you'll be swishing around feeling very fancy all day long.
The Tunic
Tunics are another failsafe workwear option. Not only are they super on-trend but depending on how you layer them, they can have a completely different look and feel. In the winter, wear a turtle neck, in the summer a cute t-shirt will suffice.
Cinch in your tunic with a belt, add a pair of ankle boots and throw on your fave longline jacket for your commute.
The Midi
Everyone is raving about midi skirts and for good reason. They work equally well on tall ladies as they do on more petite bodies and the bias cut most midis come in was designed to show off your assets in the best possible way.
You can wear midis with a t-shirt and a blazer over the top or with a nice chunky knit when the weather cools. In terms of shoes, you can go either way. Midis look fantastic with both sneakers and a strappy heel or ankle boot. I really recommend experimenting with colour here since midis come in so many more interesting shades than black.
Bonus Round: Maternity
Working mums-to-be have it tough. Not only is the countdown to maternity leave (and all the work you have to get done beforehand) on but your wardrobe is dramatically changing. While you're waiting for your new bub to arrive, invest in some knit dresses. They can easily be styled with sneakers and they're another perfect one and done look.
9-5 style by Emma Roffey.