11 Of The Best Jobs For Extroverts
27 December 2018
Job hunting? Hoping to go down a different career path? Think of your strengths. When it comes to personality types, most of us fall into one of two categories. Introverts tend to be quiet, private, and more than happy being alone. Extroverts are social, outgoing and the type of people that say "good morning!" when they walk into the office. If that sounds like you, these jobs for extroverts might be the perfect fit…
Public Relations
Are you a Chatty Kathy? As a PR rep, you'll spend most of your time communicating with the contacts in your little black book. Whether you work for a brand, business, agency or political party, your job will be to shape your client's public image, sell their products or services, and figure out the best ways to share their message with the world. To do that, you'll create campaigns, write press releases, and deal with the media (and sometimes, convince them to run your story). When you're in charge of how people see your client, confidence is key and there's really no room for shyness!
Event Planner
Are you the planner of your group? Do you have an insane attention to detail? With your sociable personality and organisational skills, you could be an amazing event planner. Along with weddings, event planners look after launches, conventions, trade shows, networking mixers, baller bar mitzvahs and private parties. Communication is essential to every step of the process, from chatting to your client about their vision and meeting with venues and vendors (like photographers and caterers) to turn it into a reality. As an extrovert, you'll love being the point of contact for everyone involved.
Teacher
For an introvert, the thought of standing in front of a roomful of students is enough to make them want to hide under the covers. On the other hand, extroverts like having all eyes on them. Being a teacher is hard. You need to be as patient as a saint and stay calm and in control of 20-30 kids or moody teens. You have to be charismatic and aware of each student's personality and needs, and explain concepts clearly. The job is all about human interaction – right down to the parent-teacher interviews.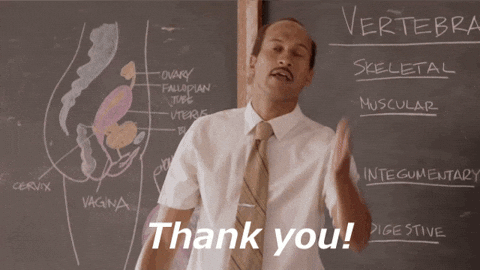 Personal Trainer
Are you passionate about health and fitness? Do you have boundless energy? With those two qualities, you could consider a career as a PT. As a PT, it's your job to motivate people to show up, push themselves, and reach their goals. Sometimes, your clients will rock up tired, stressed or full of excuses, and rely on you to inspire them and pay personal attention for the whole session. PTs tend to work odd hours – usually early mornings or evenings – so they really have to like being around people. A positive, extroverted personality goes a long way!
Therapist
Sure, therapists, psychologists and counsellors need to be phenomenal listeners and super-sensitive to their clients' needs. Though listening's a huge part of the job, so is talking. If you're going to be interacting with people all day long and helping them to sort through issues, you need to be a people person. As an extrovert, you're probably great at reading between the lines and understanding what people really want or need. And it doesn't matter if you work one-on-one or with groups – those skills will definitely come in handy.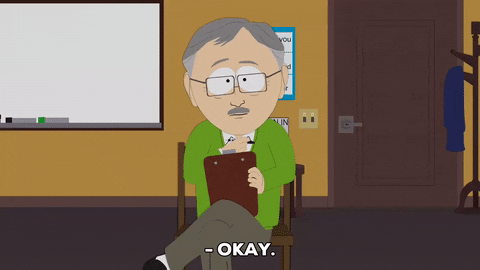 Sales Representative
Do you love a bit of healthy competition? Great. Do you draw your energy from other people? Fab. And are you the most persuasive person you know? Ding, ding, ding. In a sales role, you'll spend your days 'in market' (aka out and about) talking, listening and enthusiastically convincing people to buy what you're selling. You have to be great at small talk, steering conversations, and answering questions on the spot and articulately. If you're up for the challenge, sales could be the perfect fit for you – and the commission doesn't hurt either!
Human Resources
The name gives it away, really. This job is all about people: training them, listening to them, and addressing any issues they're having at work. You'll also be in charge of screening interviewees, welcoming new staff members, and handling employment paperwork. When you're not in meetings or one-on-ones, you'll be working on policies for how people in the office treat each other, so you want to make sure your colleagues feel comfortable coming to you. To be a bomb HR rep, you have to be able to communicate and read people well – both of which would be your strengths as an extrovert. Bonus points if your name is Susan. 😉
Nurse
Hello, bedside manner. Nurses are the heroes of our hospitals and medical clinics. They're the ones who comfort people and coax them to do the things that will make them feel better and heal faster – whether it's walking around or tooting after surgery (if it was on Grey's Anatomy, it must be a thing). They also have to listen to family members, deal with doctors, and communicate their patients' progress and care. Above all, they have to show compassion and stay cool under pressure, which is something that a lot of introverts struggle with.
Lawyer
Have you ever met a timid lawyer? Honestly, it's not a trait of the trade. To stand out in a sea of suits, lawyers need to exude confidence and be excellent communicators. Behind the scenes, they coach clients and colleagues, interview witnesses and talk to judges. If they're barristers, they have present their evidence to the courtroom and convince the jury/judge that their client should win the case. Court is an intimating environment, so you better believe it's full of extroverts! Harvey Specter, will you please stand up?
Hairdresser
Let's be real: who doesn't love having a good ol' chat with their hairdresser? Unless you book the "hangover chair" (my salon has one and it's hilarious), you know you're getting a fresh cut, colour and therapy session rolled into one. If you're a chatterbox who's obsessed with tresses, you can probably stop the career soul-search right now. Hairdressers bounce around between a couple of clients each hour, and have little – if any – alone time at work. The most popular hairdressers are those who can build bonds with their clients not only through their skillz, but by making them feel like celebrities.
Marketing Manager Or Social Media Specialist
Wait, you can get paid to be on Instagram all day? While you may be behind a screen a lot of the time, these roles require interpersonal skills. You have to plan campaigns, present your ideas and engage with both clients and potential customers. You have to be outgoing and open to feedback, and have the ability to rework ideas and think on the spot – but as an extrovert, those conversations should come easier to you than they would for others.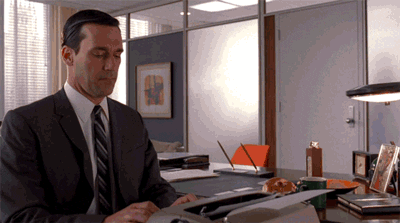 Other Amazing Jobs For Extroverts:
Real estate agent

Make-up artist

Broadcast reporter

Social worker

Retail salesperson

Project manager

Training and development manager

Interior designer

Speech pathologist

Driving instructor

Flight attendant

Financial advisor

Mediator

Recruitment consultant

Actor
Found your dream job? Boost your chances by updating your resume and LinkedIn summary. Employers stalk too!
Katia Iervasi.