These Are The Best Trends & Themes For Your 2020 Wedding
13 January 2020
Every new year comes with a slew of newly engaged couples. There's something about finding an engagement ring under the Christmas tree that keeps people coming back to an already sentimental time of year to get hitched. But with a new year (and a new decade) just beginning, there are new seasons, new fashion and new themes taking off. If you're planning a 2020 wedding, these are themes and trends to watch.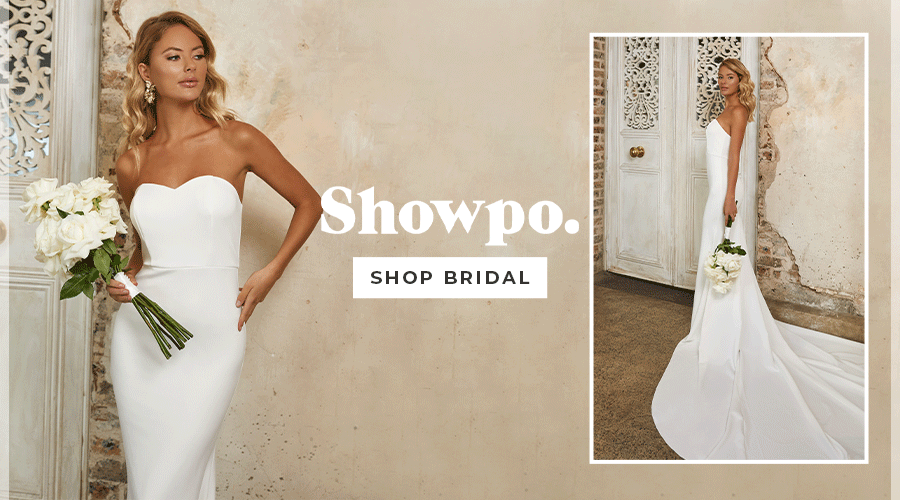 2020 Wedding Trends
Micro weddings
After seeing massive and in some cases week-long weddings take over 2019, in 2020 wedding experts are anticipating a step back from OTT occasions. To that end, 2020 is set to be the year of micro weddings. This wedding trend sees the invite list scaled right back, think 40 people or less.
There are so many benefits to hosting a micro wedding. For one, you don't need to invite your weird Uncle Gerry and Aunt Ethel and your budget stretches that little bit further so you can have a bit more of an elaborate affair. This style of soirée is perfect for anyone who wishes to elope but knows they wouldn't survive their mother's upset (it me). It's also a great fit for couples who are more introverted or want their day to be a touch more intimate. A smaller gathering also lends to destination weddings so go ahead and renew your passports.
Ditching the celebrant
Having a friend officiate your wedding is the fasted way to ensure a personal feel on the day. Sure, there are some fantastic ministers, rabbis, imams and celebrants out there. However, if you're not having a religious wedding, consider having one of your mutual friends do the honour of officiating. You're guaranteed to get better anecdotes and you won't have to deal with all the awkward 'get to know you' meetings.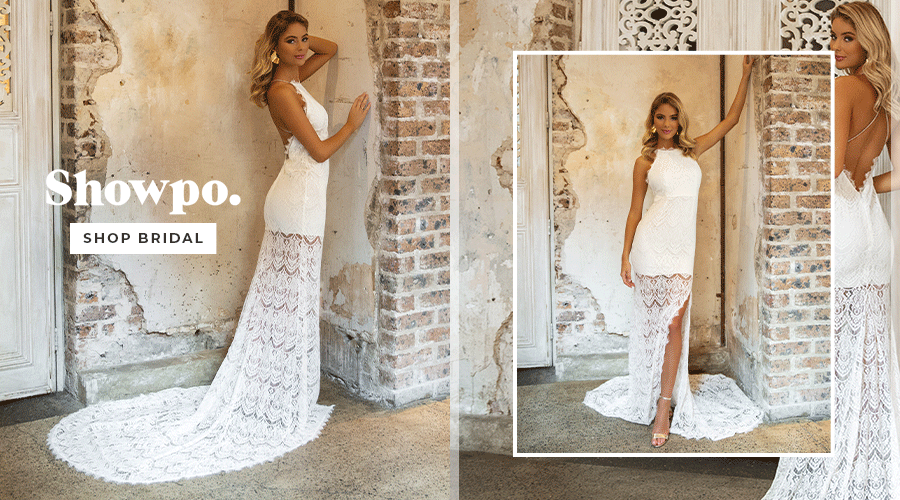 Non-traditional attire
2019 saw a return to the chic, minimalist wedding in terms of fashion. Silk slip dresses worn without a veil were trending as were colour matched bridesmaids. This year, we're expecting bridal attire to reflect the OTT trends taking over the rest of the fashion circuit. Thinking corseting, off the shoulder details, Broderie Anglaise and revamped hemlines. Non-traditional styles will be the pinnacle of bridal fashion with tailored suits, mini dresses and jumpsuits getting as much of a look in as the traditional white dress. We'll also be seeing supersized veils and unique headpieces at the forefront of bridal style (yes, Gossip Girl lovers, that means headbands and barrettes too).
Video isn't optional
No surprises, video is taking over photography as the perfect way to capture your wedding day. In 2020 it won't be so much of a question of whether you'll have a videography team, but rather, which video team you'll choose.  The best videographers will collaborate seamlessly with your photographer so every aspect of the day is captured.
Bye-bye bridesmaids
Especially with the micro wedding trend gaining popularity, big bridal parties are getting harder and harder to come across. Not only do you have to manage a lot of people's time, emotions and opinions, but being a bridesmaid is a pretty expensive ask. Forgoing bridesmaids doesn't mean doing it alone. You can still get your friends involved but when it comes to the big day. However, when the day comes everyone can sit back and relax, rather than watch your wedding from the back of your head.
The bolder, the better
While a classic all-white theme will always radiate bridal elegance, 2020 weddings are set to explore bolder colour palettes. Pops of colour, new palettes, print mixing, and statement hues are all going to be at the forefront. This trend is also about showcasing your favourite hue in a big way. If you love one particular colour, lean in full force rather than peppering it in sparingly. Colours that work wonders include lavender, burnt orange and of course the colour of the year, classic blue. Add some colour in unexpected places like glassware, furniture, and napkins (bonus points if they're personalised).
The after-party
Don't get this confused with the reception, a wedding after-party is a very different thing. Usually hosted on a different day entirely (hello recovery brunch), the after-party is a final chance to bring all your friends and fam together to celebrate your marriage. It's also a great way for people who have destination weddings to include their wider guest list when they return home. Best of both worlds? That seems to be our motto for 2020.
2020 Wedding Themes
Wedding planning is 100% easier if you follow a theme. Regardless of how many trends you incorporate, a theme will tie it all together and elevate your wedding that little bit more. In 2020, these wedding themes are trending.
California Cool
For 2020 weddings, that effortless, elegant Cali girl style is topping every list. From vineyards to luxe floral decor, all-white attire for the bride, groom and the wedding party are essential. A combination of natural textures like linen and hardwood accents topped off with a romantic outdoor setting really sells this look.
Trends to include: 
Speciality wines and cocktails
Non-traditional bouquets (think something more natural like Australian natives)
Ditching the celebrant
Wanderlust
The wanderlust theme for 2020 is all about embracing an epic locale. Whether you're embracing your heritage or heading to a place with sentimental value for you both, destination weddings make it easy to narrow down a theme. Lean into your surrounding by highlighting native florals and speciality dished on the menu. Your wedding will speak to the experiences-over-materials trend and let's not forget those swoon-worthy wedding photographs!
Trends to include: 
Micro weddings
Bye-bye bridesmaids
Video isn't optional
70s Revival
This one is for the eclectic brides among us. Bring together clashing textures, neon lighting and alternative attire for a wedding that is more you than any event you've hosted before. In addition to retro palettes, combine vintage styling with classic elements to evoke this golden age.
Trends to include:
Non-traditional attire
The bolder, the better
Tropical Opulence
You don't need a beach locale to pull off a beautiful tropical-inspired wedding. Add a Tropicana-inspired wow factor with plenty of plants (like palm fronds and neon florals), laid-back décor, and a signature beachy cocktail.
Trends to include:
Speciality cocktails
The after-party
Non-traditional bouquets
Modern Muse
For a modern wedding, think clean lines, geometric shapes, and minimal design. A modern theme knows few bounds, so pick whichever colour palette suits you best. Find a modern angle on any aspect of your wedding, whether that be your dress (think a jumpsuit or mini dress) to your venue decoration.
Trends to include:
Non-traditional attire
The bolder, the better
Romantic
Soft hues, delicate lighting, and plenty of florals typically make for an OTT romantic wedding. For this theme, you'll want to engage with pastels, hanging florals, bespoke calligraphy, and a beautifully-flowered outdoor reception venue.
Trends to include:
Supersized veils
Speciality menus
Personalised accents
Wedding inspo by Emma Roffey