Wedding Bucket List: You'll Want These 7 Things
15 July 2019
We've already laid out everything you don't need at your wedding, but what about the drool-worthy things every wedding should (ideally) include? Of course, not everyone (read: no one) has the budget to include them all, but if you're going to go all out on your big day, these are seven things worth adding to your wedding bucket list.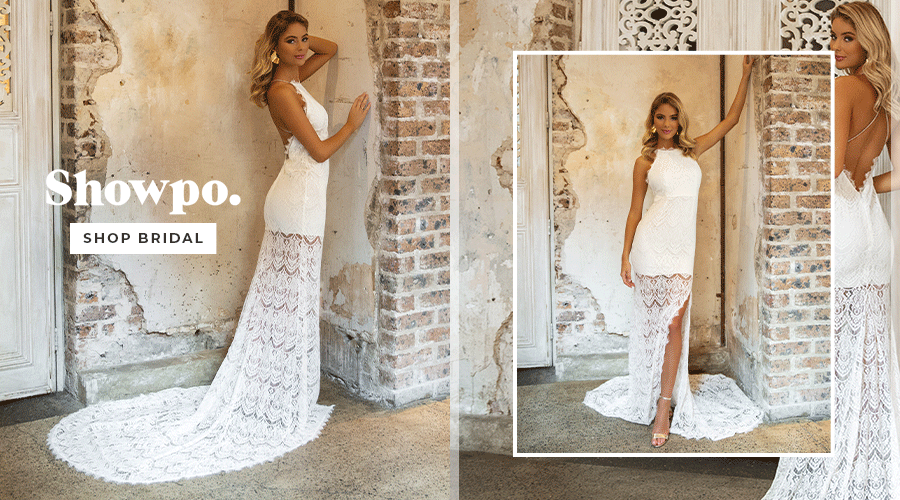 A luxe bridal suite
Even if you're not having a destination wedding, don't underestimate the lusciousness of booking a bridal suite for your wedding prep. Why get ready at your folk's place when you could find somewhere that's probably closer to the venue and has room service that can deliver you and your gals a champagne breakfast? It's less stress for you on the day and you'll get to feel like you're having a bit of a Mariah Carey moment while everyone whizzes around the room for you.
An outfit change
We love a ceremony-to-reception outfit change here at Showpo HQ. As much as you'll never want to get out of your dream dress, having a party-approved and first dance-ready number adds such a fun vibe to your reception and is something your guests won't necessarily expect.
A professional videographer
Booking a photographer is a no brainer. Chances are you've already found the perfect one. But have you thought about a professional videographer? Being surrounded by cameras might seem a little bit too celebrity at first, but we guarantee you'll be grateful when the finished product arrives in your inbox and you get to relive the magic of your big day again and again.
A personalised playlist
Believe me, the last thing anybody wants to hear at their wedding is a throwback to Akon's legendary 2006 romantic classic, Smack That. Even if you're having a professional DJ or a live wedding band, make sure you preplan the perfect wedding playlist. If that sounds like too big of a task to take on with the litany of wedding chores you already have, pop a little note in with your wedding invitations asking for song requests. Charming the socks off your guests and cutting down your work? Win-win.
An end of evening feed
Wedding food is great, especially if you've splashed your cash on a great caterer. But you know what's even better? KFC – especially when it's making the rounds at the end of the night and everyone could use a little something to line their stomachs. Whether you quickly get out Uber Eats or preorder your greasy grub, having some classic big night out food on standby will never go astray and will probably make most of your guests' night (you know apart from the whole you getting married thing).
A personalised cocktail
You've probably seen this idea all over Pinterest but creating your own custom cocktails and drinks menu is a super easy way to personalise your reception and looks like you put in WAY more effort than you actually did. Choose his and hers cocktails that reflect your personal tastes or set up a station where people can pimp their prosecco and create concoctions of their own.  Anything that gets people involved and in the mood to party is a major must-have on any wedding bucket list.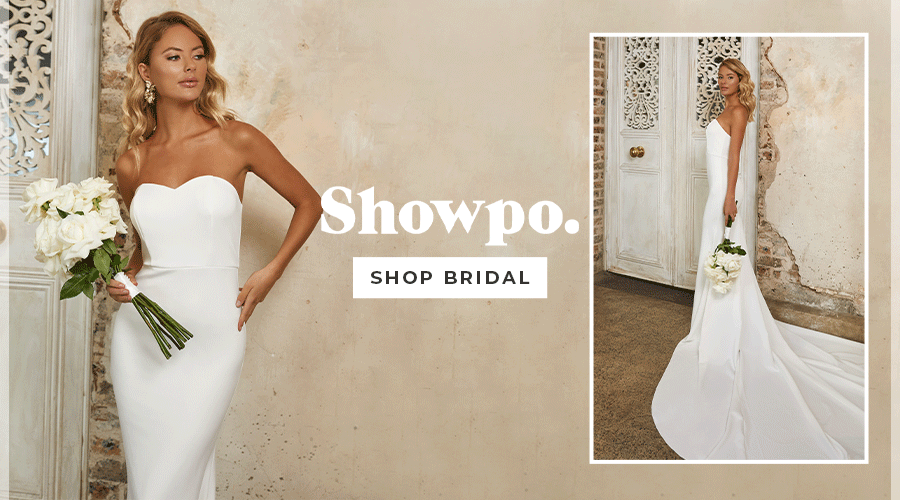 A statement wedding aisle
Remember that OTT wedding scene in Crazy Rich Asians? The one where the bride walks on water? Well like everything else about that film, it sparked a trend. Brides lucky enough to get married at a venue with a pool or water feature are using a clear plastic material called lucite to make a temporary platform to create the same effect as they head down the aisle, towards their beloved. As a bonus, using lucite means you don't need to go the effort of kicking your shoes off and hoisting your dress up. Is it extra? Yes? Is it necessary? No. Do we wish we had the idea first? Obviously.