16 Of The Most Extravagant Celebrity Weddings
03 September 2019
There's nothing that quite excites me like a celebrity wedding. I love the pomp, pageantry and excess. TBH, I also love comparing what I would do if I had buckets of money to spend on a wedding with what people with actual buckets of money do. A girl can dream, can't she?
While it used to be celebrity weddings we would froth over, now influencers have entered the fold too. Sponsored weddings are on the rise, and you know what, for an all-expenses-paid three-day French provincial wedding, maybe a #Ad is worth it?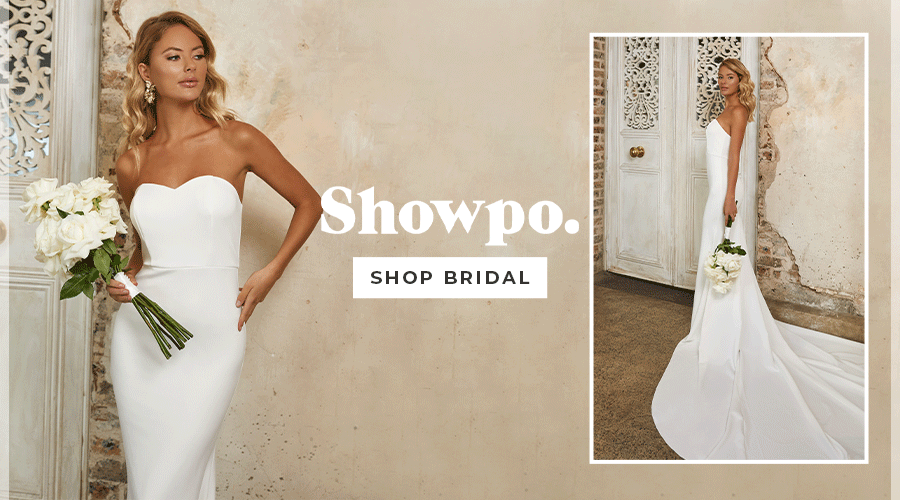 From Kim and Kanye's extravagant Italian nuptials to Sophie Turner and Joe Jonas' back-to-back weddings in Vegas and France, these are the weddings we wish we were invited to.
Beyoncé and Jay-Z, 2008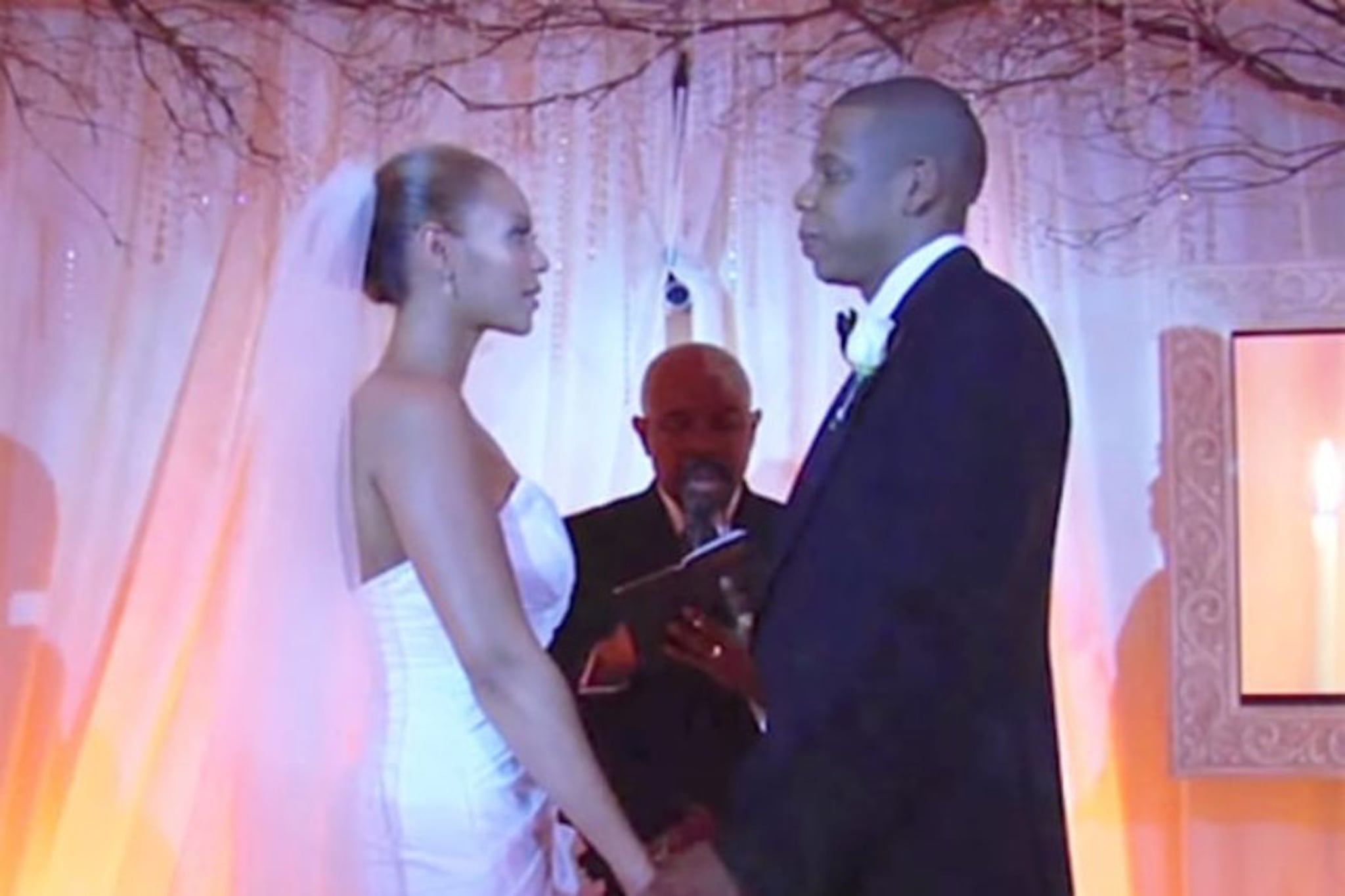 Beyoncé is famous for her no interview policy (among other things, obvi) so it's really no surprise that when it comes to wedding pics, this is all we've got.
When Bey and Jay wed in 2008 in his 13,500-square-foot NYC penthouse only 40 people were lucky enough snag an invite and there was definitely no press. The pair practically invented unplugged weddings. When BlackBerrys were still a thing, guests were told to leave them at home.
While it may have been a quiet affair, that didn't stop Beyoncé having 70,000 white dendrobium orchids flown in from Thailand for decor.
Chiara Ferragni and Fedez, 2018
On the opposite end of the spectrum was the Sicilian wedding of Chiara Ferragni and Italian rapper Fedez. The bride wore a custom Dior gown down the aisle (one of two custom Dior dresses she wore on the night).
The nuptials took place at Dimora Delle Balze, which they completely rented out. Also theirs for the weekend were a fleet of Alitalia jets to ferry guests to and from the event.
To end their wedding with a bang, the newlyweds put on a fireworks display and created their own fun fair complete with Ferris Wheel and carousels. We're not really sure why, but the Italian duo also had merch made for their wedding including dolls made in their likeness and royal-wedding style commemorative plates.
The entire affair was estimated to have cost AUD$1,177,800. So you know, small change.
Kim Kardashian and Kanye West, 2014
Celebrating their fifth anniversary this year, Kimye's spectacular Italian wedding still leaves us in awe. The celebrations spanned across two countries with the couple kicking off their nuptials the night before with a party in the Palace of Versaille in Paris.
The next day guests were flown to Florence for the actual ceremony held at a 16th-century-era fortress. Casual. Oh, and Kim was serenaded by Andrea Bocelli as she walked down the aisle.
Kim had four dress changes in total with the actual wedding gown being custom made long-sleeved, lacy Givenchy number.
After dinner, wedding guests (including Chrissy Teigen, John Legend and Jaden Smith) were treated to a whopping seven-foot-tall cake and danced the night away to live performances by the biggest names in music (Kanye included).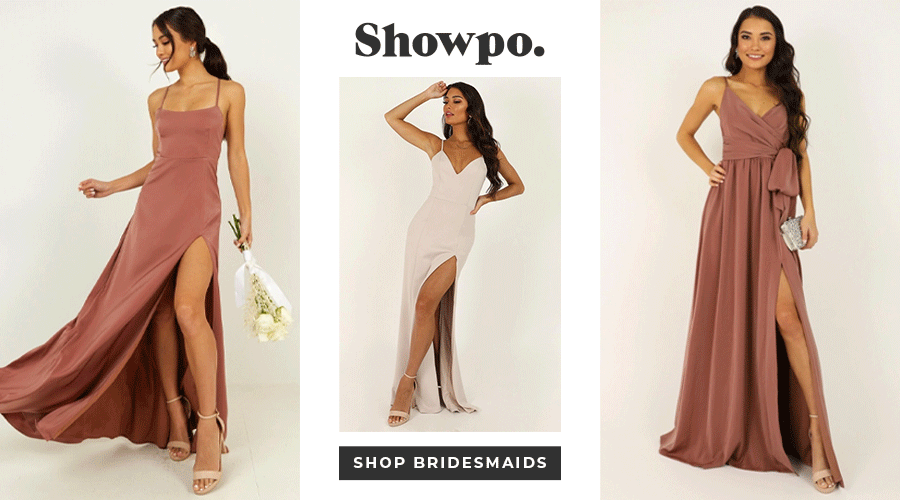 Sophie Turner and Joe Jonas, 2019
We're totally obsessed with Sophie Turner and Joe Jonas' double wedding.
The pair first tied the knot in May 2019 at a drive-thru chapel in Vegas using Ring Pops as wedding bands. A month later in June, the couple held a second wedding in France, which was far more traditional than the first.
Wearing a custom Louis Vuitton dress, Sophie followed the celeb tradition of a multi-day wedding but mixed things up by having her pup Porky Basquiat step in as groomsman.
Karlie Kloss and Josh Kushner, 2019
Also fans of the double wedding, Karlie Kloss and Josh Kushner were married again this year after first tying the knot last October.
The first wedding was a private ceremony in upstate New York with only family present.
However, for the second event, the pair were surrounded by their closest including the likes of Katy Perry and Orlando Bloom, at a Western-themed wedding (yes, really) in Wyoming.
Chrissy Teigen and John Legend, 2013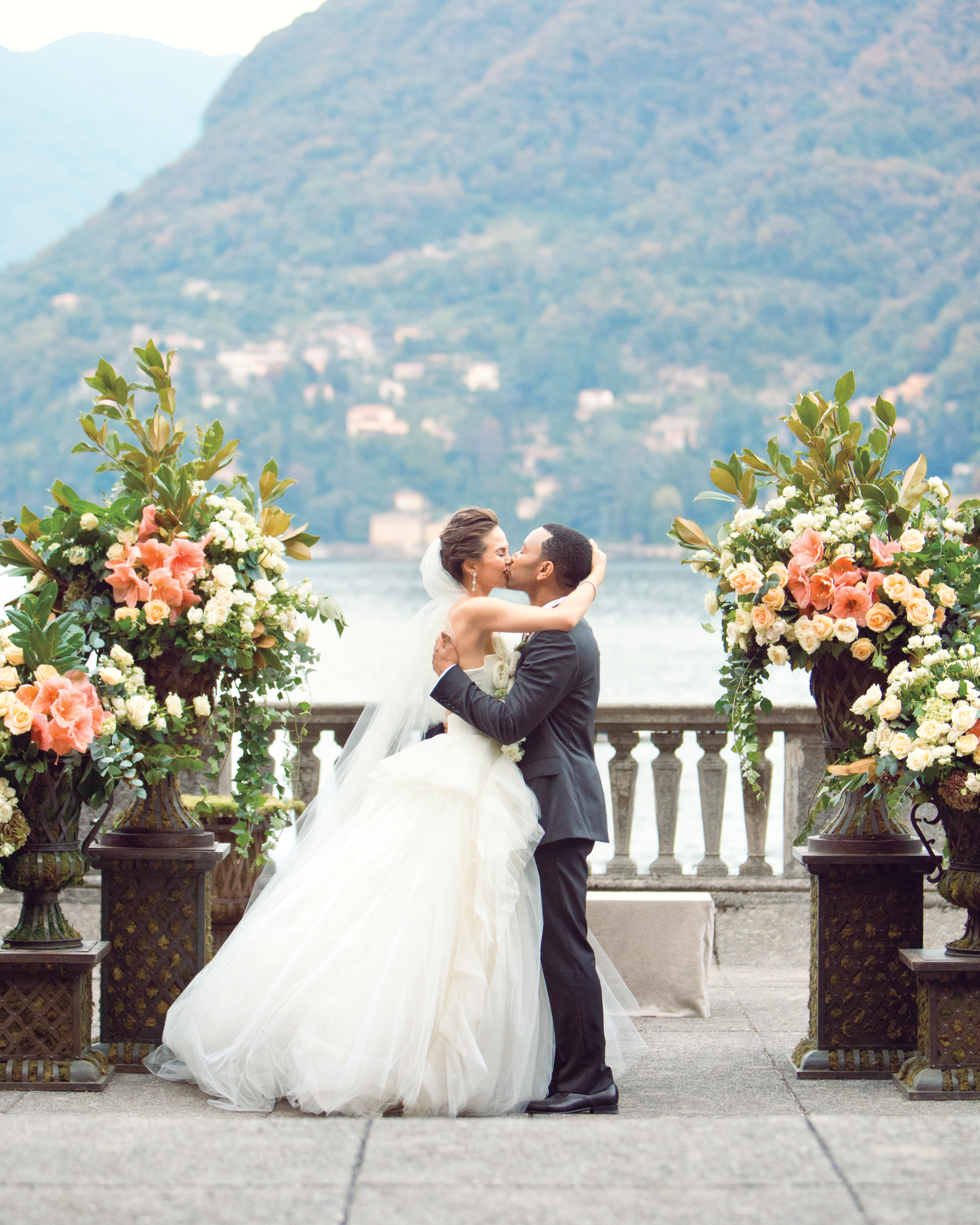 I don't know what it is with celebs and Italian weddings, but Chrissy Teigen and John Legend are another couple who chose to get married abroad. Teigen and Legend said I do in Lake Como in  2013.
Taking advantage of that view, the reception was held outdoors with long tables covered hydrangeas, roses, snowberries, olive branches, hellebores, oregano, eucalyptus, magnolias, and ivy. So practically an entire florist and some of the local supermarket's herb aisle.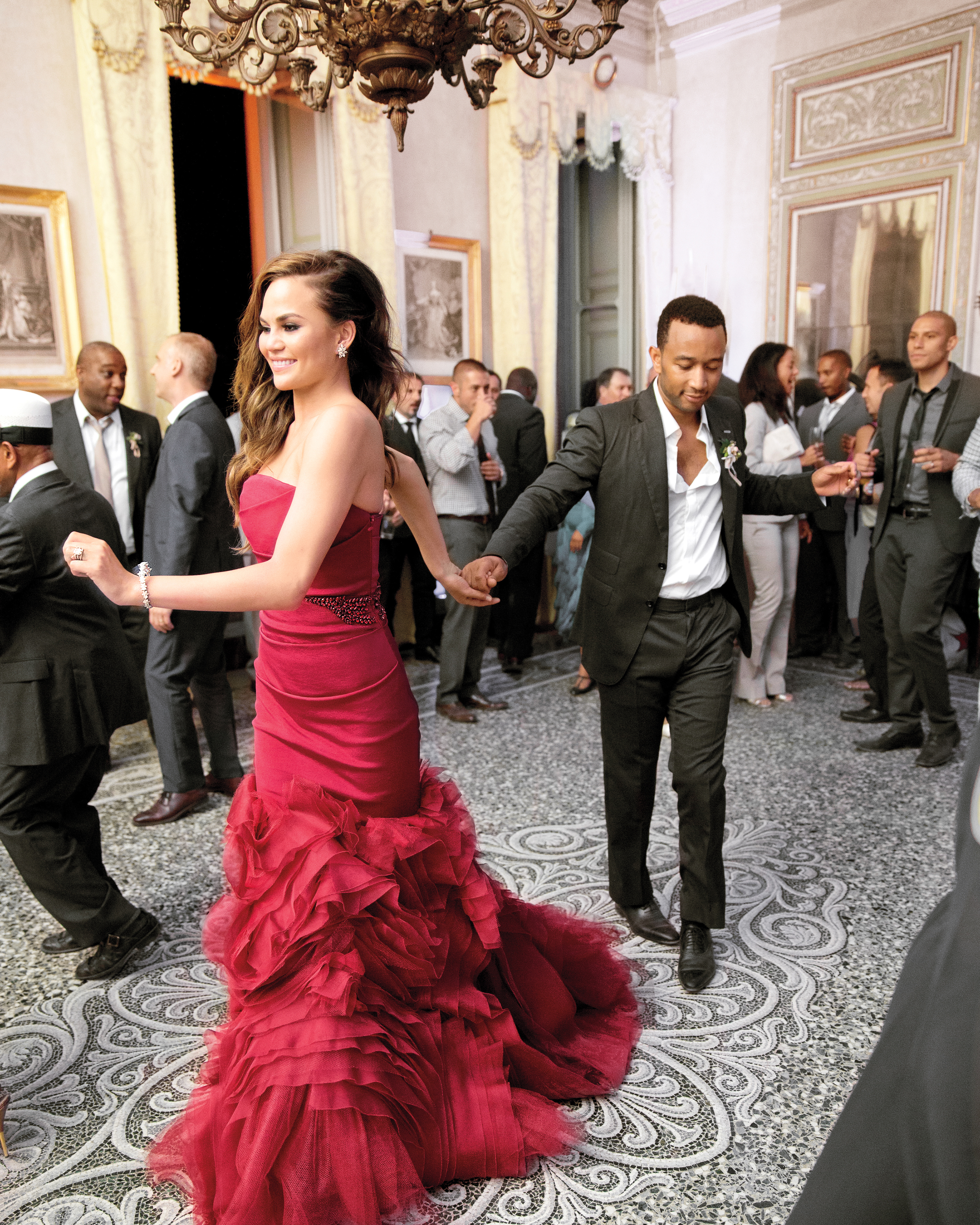 Everyone's favourite Twitter user wore three Vera Wang dresses on the day with the final one being a knockout red number she wore during her first dance.
Tana Mongeau and Jake Paul, 2019
Okay so I don't necessarily wish I was at this wedding per se, but you can't say Tana Mongeau and Jake Paul's maybe fake wedding wasn't OTT.
Marrying after just two months of dating there's been plenty of speculation that the pair only got hitched for clout. TBH, even Tana herself said she'll "probably be posting wedding photos longer than [they're] married". Awks.
The wedding took place in Vegas in a similar venue to where Paul proposed (i.e. a nightclub). In attendance were a few family members, a shit tonne of their friends and all of the fans who paid to watch the live stream.
The actual building they got married in underwent a total makeover getting covered in #JanaForever street art, including the couple's wedding date and Instagram handles.
After the ceremony, guests headed to another club where they walked the red carpet and posed with a media wall…yep as if this were the VMAs. The young couple kicked off the post-ceremony celebrations with the cake cutting, which was done with a sword. You can't make this stuff up.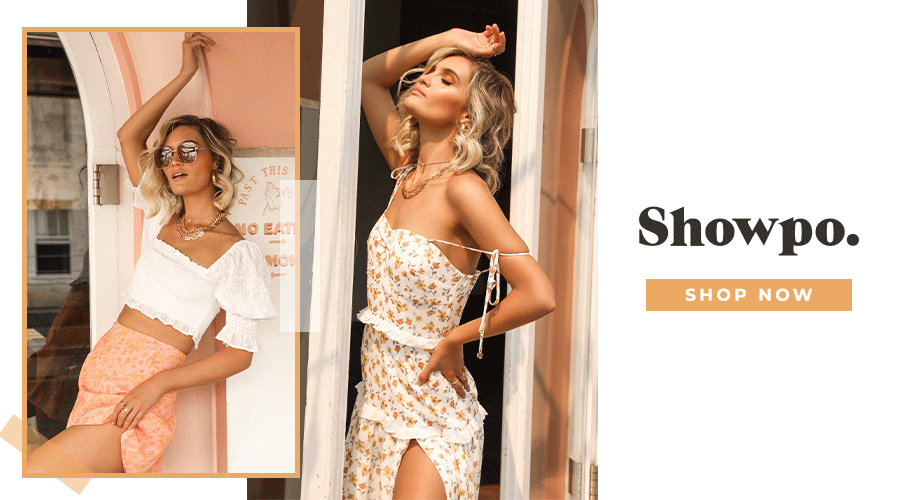 Priyanka Chopra and Nick Jonas, 2019
It's been quite the year for the Jonas clan with Nick Jonas and Priyanka Chopra also saying I do this year. The pair's nuptials were a three-day event including both traditional Hindu and Christian ceremonies.
The bride's dresses included a mix of Indian and Western designers. While white is traditionally funeral attire in India, Priyanka donned the bridal hue for her bridal shower and again in Amsterdam for her bachelorette weekend.
For the first ceremony, both the bride and groom wore a custom Ralph Lauren looks as an ode to their Met Gala date together.
Chopra's semi-sheer gown was a hand-beaded and hand-embroidered dress with floral motifs, lace-effect tulle appliqués, scalloped sleeves and a high-neck collar. Wow.
The wedding guest list was just as extra as all the outfits with a whopping 225 attendees in total. The most anticipated invitees were, of course, the Duke and Duchess of Sussex, who unfortunately couldn't attend.
Victoria and David Beckham, 1999
If we're going to rattle off iconic weddings it'd be a crime not to include the nuptials of Victoria and David Beckham. In fact, iconic is an understatement.
Posh and Becks' venue of choice was Luttrellstown Castle, in the outskirts of Dublin. Today the Robin Hood themed wedding, complete with burgundy, dark green and purple accents, would have cost over AUD$1 million.
For the reception, Posh changed into a purple satin fishtail gown featuring a thigh-split gown and red underlining. Always ones for a matchy-matchy moment, Beckham wore a matching purple Saturday Night Fever style suit. It was the 90s remember, we forgive them.
Jessica Biel and Justin Timberlake, 2012
Forever one of our favourite celebrity weddings, Jessica Biel and Justin Timberlake said "I do" at (yet another) Italian countryside wedding.
The superstar pair rented out Borgo Egnazia resort in Puglia and had the entire village under tight security. The building itself was a pretty intense white-stone castle with 63 rooms and 28 luxury villas.
Biel walked down the aisle in a custom, light pink Giambattista Valli strapless dress while hubs JT sported a tuxedo designed by Tom Ford.
Meghan Markle and Prince Harry, 2018
How did it take us this long to mention a royal wedding? Meghan Markle and Prince Harry's traditional English wedding were probably the most hotly talked about nuptials of 2018, probably the most hotly talked about nuptials of the decade tbh.
Despite some serious father-in-law drama, the event was positively regal. Meghan wore a Givenchy gown designed by British designer, Clare Waight-Keller for Givenchy. Her veil was hand-embroidered with each of the Commonwealth countries signature flowers. In total, the now Duchess of Sussex's dress took 3,900 hours to make.
St George's Chapel, where the ceremony was held, was adorned in beautiful blooming flowers alongside, intricately woven into the castle walls.
Around 600 guests attended the ceremony with only 200 making the cut for an invite to the after-party at Frogmore House, a short walk the chapel.
Kate Middleton and Prince William, 2011
We can't discuss Meghan and Harry without giving a shoutout to the Cambridges, Prince William and Kate Middleton. Their 2011 wedding took place at Westminster Abbey and the bride wore custom Alexander McQueen (and sparked thousands of lookalike designs).
The now Duchess of Cambridge upheld the something old, something new, something borrowed and something blue tradition on her wedding day. Parts of the lace on her dress were old, her diamond earrings were a new gift from her parents, her tiara was on borrowed from The Queen no less, and Sarah Burton of Alexander McQueen sewed a blue ribbon inside her dress.
Nearly 2,000 turned out to watch the union, including nobles, dignitaries and celebs like David and Victoria Beckham, Sir Elton John and David Furnish.
One of the signature flowers featured during the royal nuptials was a bloom called Sweet William. Experts estimate that the arrangements and floral decor cost close to AUD$1.1 million.
Jennifer Aniston and Brad Pitt, 2000
From real royalty to Hollywood royalty, we'll always have a special place in our hearts for Jennifer Aniston and Brad Pitt's wedding.
Married in 200 only to split in 2005, Brad and Jen's wedding cost the couple over AUD$1 million. Jennifer and Brad exchanged vows at sunset at a five-acre, multi-million-dollar Malibu estate overlooking the Pacific Ocean. Although airspace was restricted over the estate during the couple's ceremony (which cost a whopping $10,000), the reception was held inside a massive white to keep it all under wraps from the paparazzi.
Reportedly, a cool US$75,000 was dropped on flowers to get the zen garden vibe they were after look. Over 50,000 flowers were used as decor including roses, wisteria, and tulips. Post-reception guests were treated to a 13-minute-long firework display and a six-tier wedding cake.
Amal and George Clooney, 2014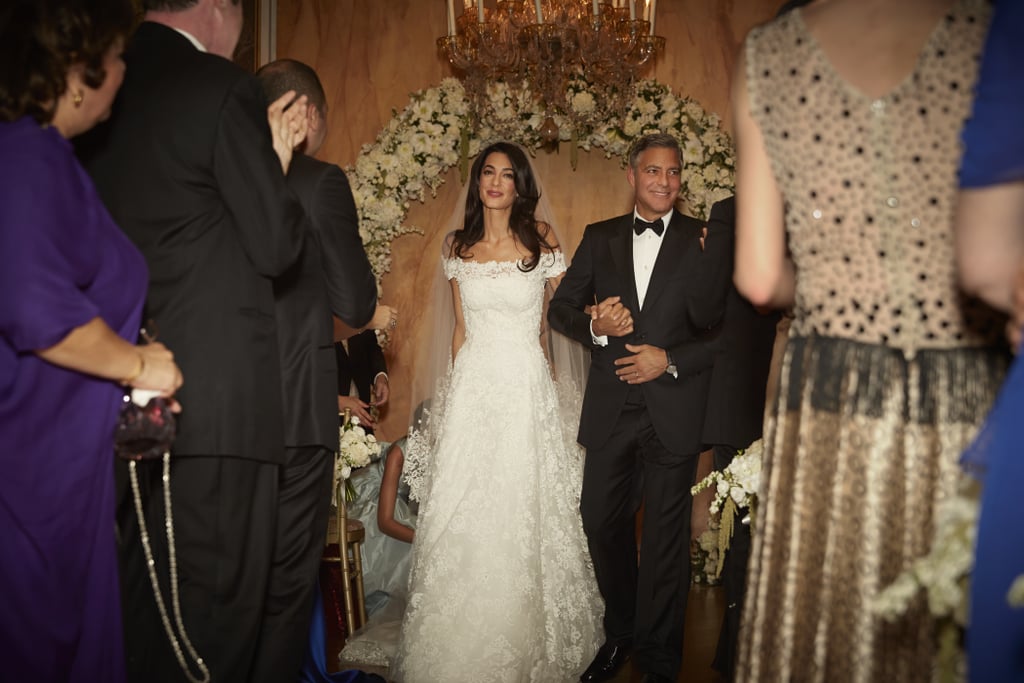 In front of a wall brimming with white candles at the Aman Canal Grande Hotel in Venice, eternal bachelor George Clooney finally got married. He exchanged vows with human rights lawyer Amal Alamuddin in an intimate ceremony with 100 of their nearest and dearest. The Venetian nuptials were attended by supermodel wife Cindy Crawford, John Krasinski, Emily Blunt, and Anna Wintour.
The couple famously arrived at their luxurious wedding via water taxi aptly called Amore. They started their wedding weekend festivities right away with a welcome celebration at one of the hotel's bars.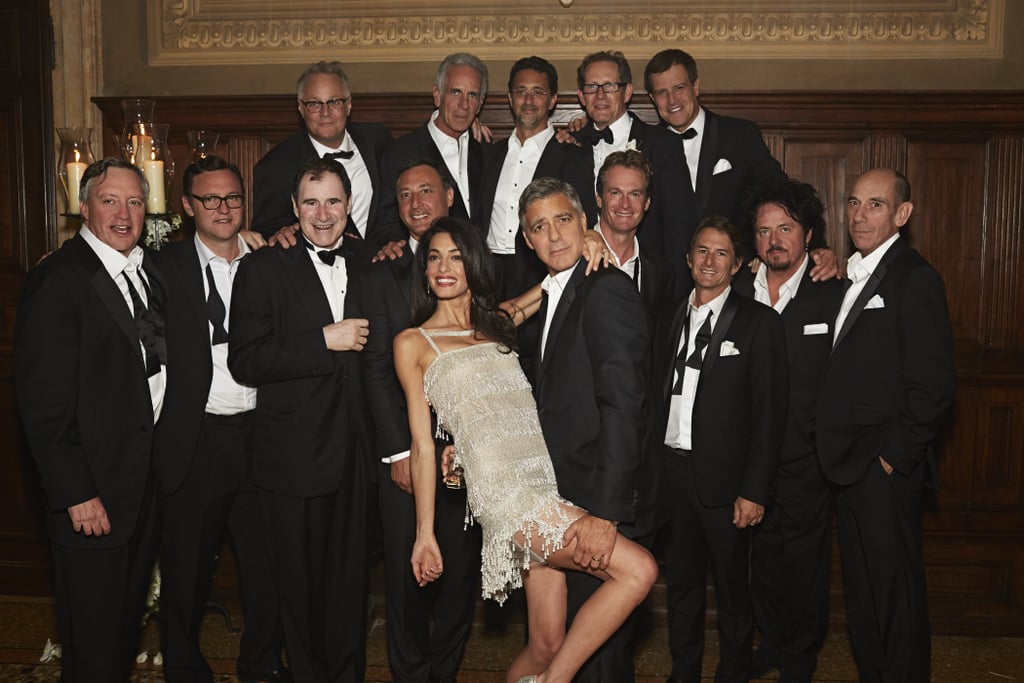 Amal's Oscar de la Renta look was a gorgeous floor-length French lace gown with an off-the-shoulder neckline. A woman after our own hearts, Amal swapped the princess-style gown for a golden tiered minidress after their first dance.
 Ellen DeGeneres' and Portia De Rossi, 2008
There's not a single day time television personality we love more than Ellen DeGeneres. So in 2008 when Ellen wed Aussie Portia De Rossi, we pretty much claimed her as our own.
Arranged by celebrity wedding planner, Mindy Weiss the intimate gathering, was full of candles and flowers as the couple sat on floor pillows in their living room. Both brides wore custom Zac Posen pieces, a very OTT choice for an at-home wedding with 19 guests total. Portia wore a blush pink gown, while Ellen wore cream airy pants paired with a vest.
As two of Hollywood's most famous vegans, Ellen and Portia served an all-vegan meal and vegan red velvet wedding cake.
Rose Leslie and Kit Harington, 2018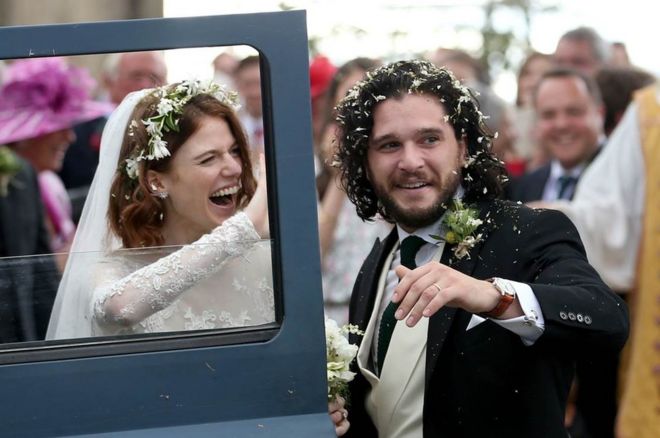 Rose Leslie and Kit Harington had the most elegant wedding in Scotland. Their pair met filming Game Of Thrones playing on-screen lovers. Naturally, when sending out invitations, they used limited edition GOT stamps. The series was being filmed when the couple tied the knot so Harington reportedly coordinated the date so the entire cast could attend.
Harington wore a three-piece suit while Leslie wore a long-sleeved white lace dress with a dramatic skirt and a wreath of flowers on her head.
A short ceremony was held at Rayne Church. The couple then got into an old Land Rover decorated with paper hearts and tin cans as they drove to the reception. The reception itself was held in the grounds of Wardhill Castle, owned by the bride's father.
Wedding envy by Emma Roffey